Get To Know The Characters of Itaewon Class Through Their Horoscope
Is Park Sae Ro Yi's zodiac sign in Taurus or Capricorn? Let's dissect the personalities of the characters of Itaewon Class through their sun signs
If there's any big takeaway from Itaewon Class, it would be the strong characters that webtoon writer Kwang Jin had envisioned, and director Kim Sung-yoon had brought to life. Who could forget the silent yet resilient Park Sae Ro Yi, portrayed by Park Seo Joon, who overcame the most trying of circumstances and worked his way up through sheer patience and determination? Or the techy and very marketing-driven Jo Yi Seo (Kim Da Mi) whose knowledge of digital trends and her innate sense of what's cool helped propel DanBam into a hip bar way before they figured out how to brand themselves?
With such strong characters, we can immediately discern their sun signs by just watching the series. While astrological charts are often more complex as it looks at not just the sun signs but also the moon, the ascendant, or even the inner planets of Mars, Mercury, and Venus—we can already gleam what these characters' signs are just by how they are portrayed in the drama.
Let us know if you agree with our zodiac casting!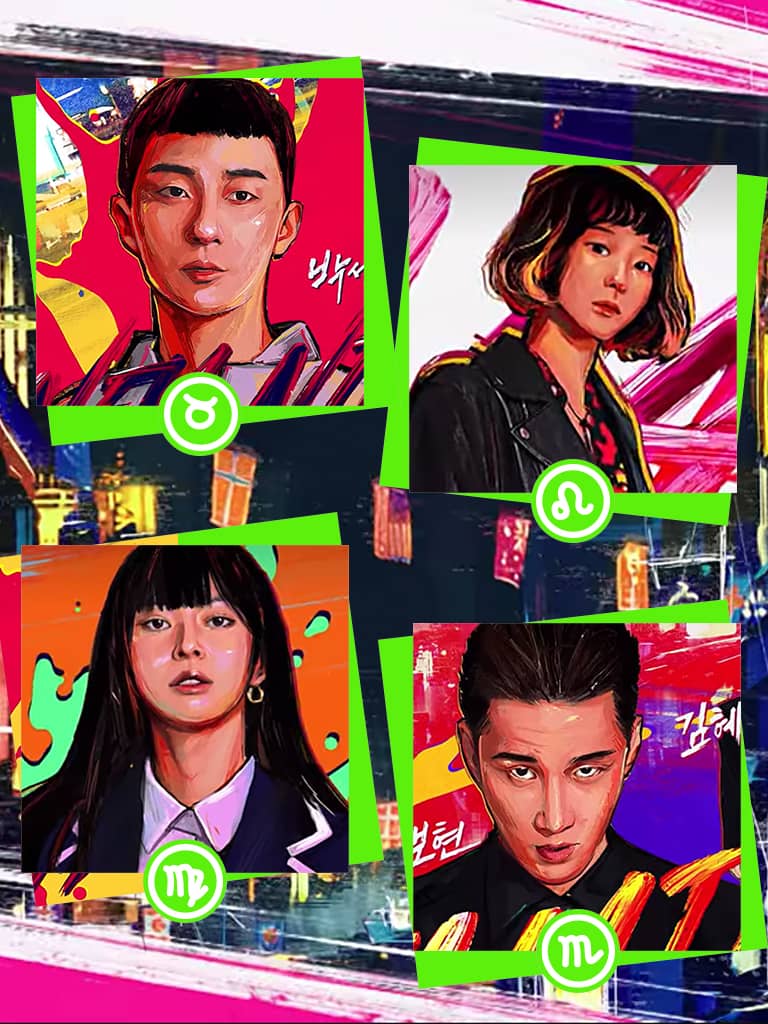 Photo Gallery
Photo Gallery
Banners by Raff Colmenar