Metro K-Drama Round Up: Metro Editors React To The Mid Season Of Record Of Youth
From the 2-episode cameo of Park Seo Joon to the overnight success of Park Bo Gum's character, we're excited to witness what the next episodes will have in store for us!
We're only halfway through Record Of Youth but there are already a lot of baggage and notable events between our favorite leads Park Bo Gum, Park So Dam, and Byeon Woo Seok!
From the first few episodes, we've witnessed the struggles of Sa Hye Joon (played by Park Bo Gum) and how he almost gave up on a dream that was once seemingly out of reach. But as the episodes progressed, we saw how he endured the roadblocks that came his way—thanks to his grit and determination, as well as his support system composed of his friends, grandpa, and mother.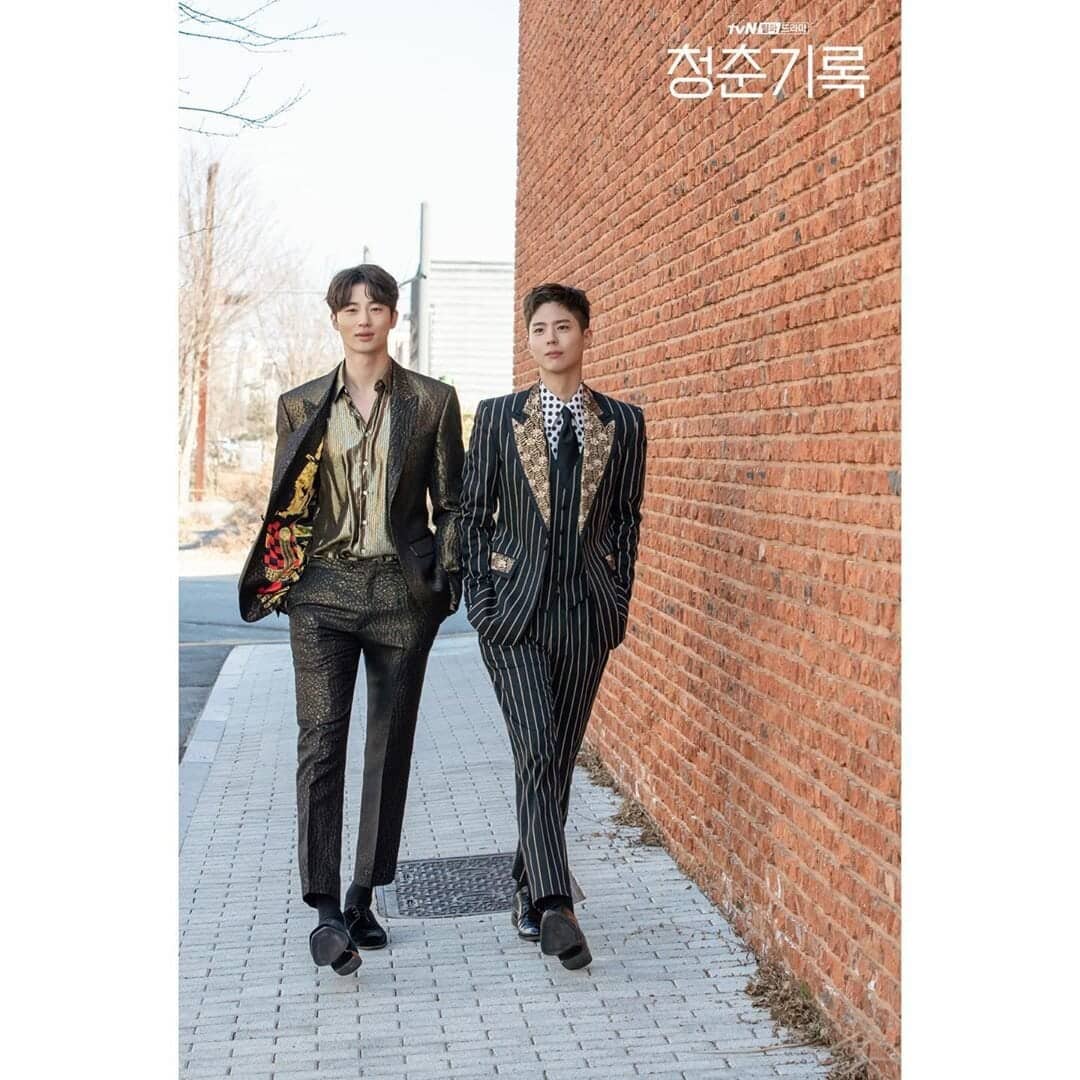 Won Hae Hyo and Sa Hye Joon in 'Record of Youth' | Photo from @recordofyouth_official
But looking at how fast and overwhelming the events turned out to be for Hye Joon, will his dream of becoming a famous actor change his life for the better, or is it a recipe for disaster between his friendship with Won Hae Hyo and girlfriend Ahn Jung Ha? While it is said that success comes with a price, we surely hope that Hye Joon will remain true to himself as he continues to fight for his dream and happiness.
For another night of dissecting some key points of our current K-drama obsession, let's take a look at the reactions of our Metro editors to the midseason of Record of Youth, below:
On the panel for this discussion:
Grace Libero: Metro.Style People Editor
Anna Rosete: Metro.Style Living Editor
and Leah Puyat: K-drama Veteran
What did you think of the 2 episodes worth of Park Seo Joon?
Anna: It was so cute! It really looked like they were really friends, like maybe they were friends in real life because on stage banter, it looked like they would just burst into laughter anytime. Parang as if you were acting with your friend, something like that. There was definitely bromance or chemistry going on there.
Leah: Yes! Syempre mas may impact this second episode, kasi the first one red carpet lang, but the one where they had the dressing room scene and then the manager was pressuring him to get the autograph and everything—it's exactly how Anna felt. I could sense that they were both controlling their laughter. Like when Park Seo Joon said, 'oh, clearly you're a man of manners.' Because he was like parang nagbibigay pugay, diba? He was like stopping here just to say hello like, 'I'm the host but I'm gonna stop and say hi.' And then Park Seo Joon is like, 'wow.' Even if you're getting sikat, you're not getting big-headed and stuff.' Then on-stage banter, it reminds me also of this awards show, it was Park Seo Joon and Park Eun-sik, and then they had super cute chemistry also. They were doing banter na parang, 'we're not here as presenters, we're here as couple of the year.' And I think in acting, that's hard to pull-off, that sort of on-stage banter but they carried it off so well.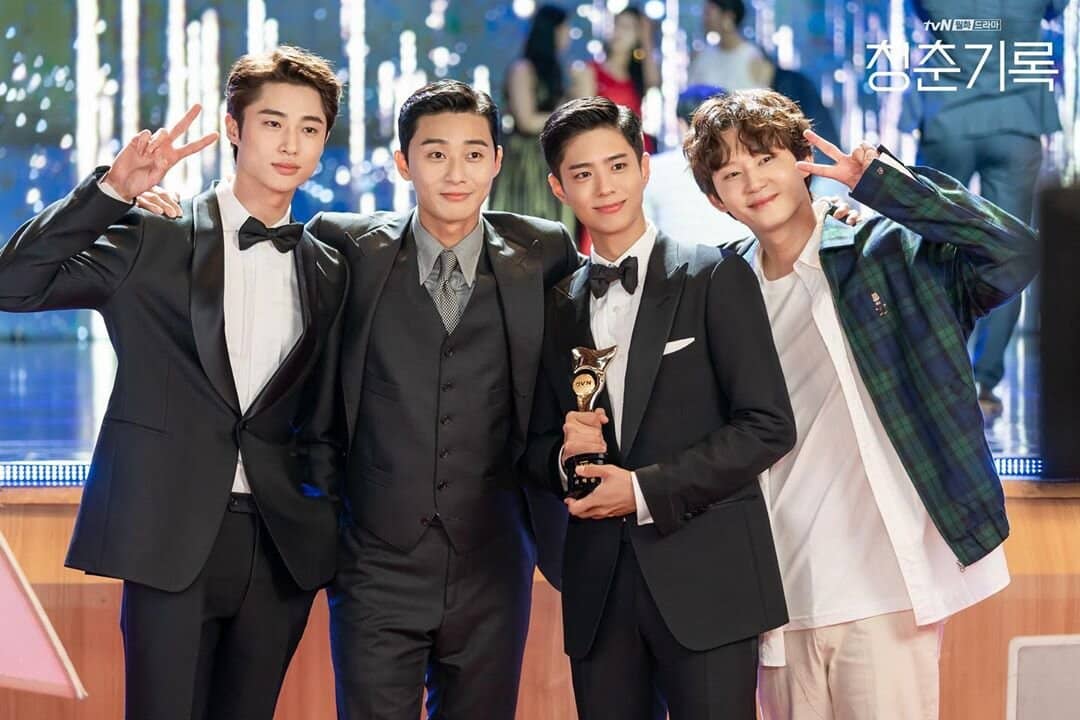 Photo from @recordofyouth_official
Anna: I super loved how Park Bo Gum had a cameo in 'Itaweon Class,' so they reciprocated one another with the cameo. That might be a clue into the question na are they really friends? They support each other beyond giving the coffee cart.
Grace: His cameo is so seamless. You can feel that it's not pilit, it's really woven well into the story or into the narrative. And he's really super handsome. Like dashing and glowing! I'm reminded of the 'What's Wrong With Secretary Kim' character with this one, diba? The 'aura.'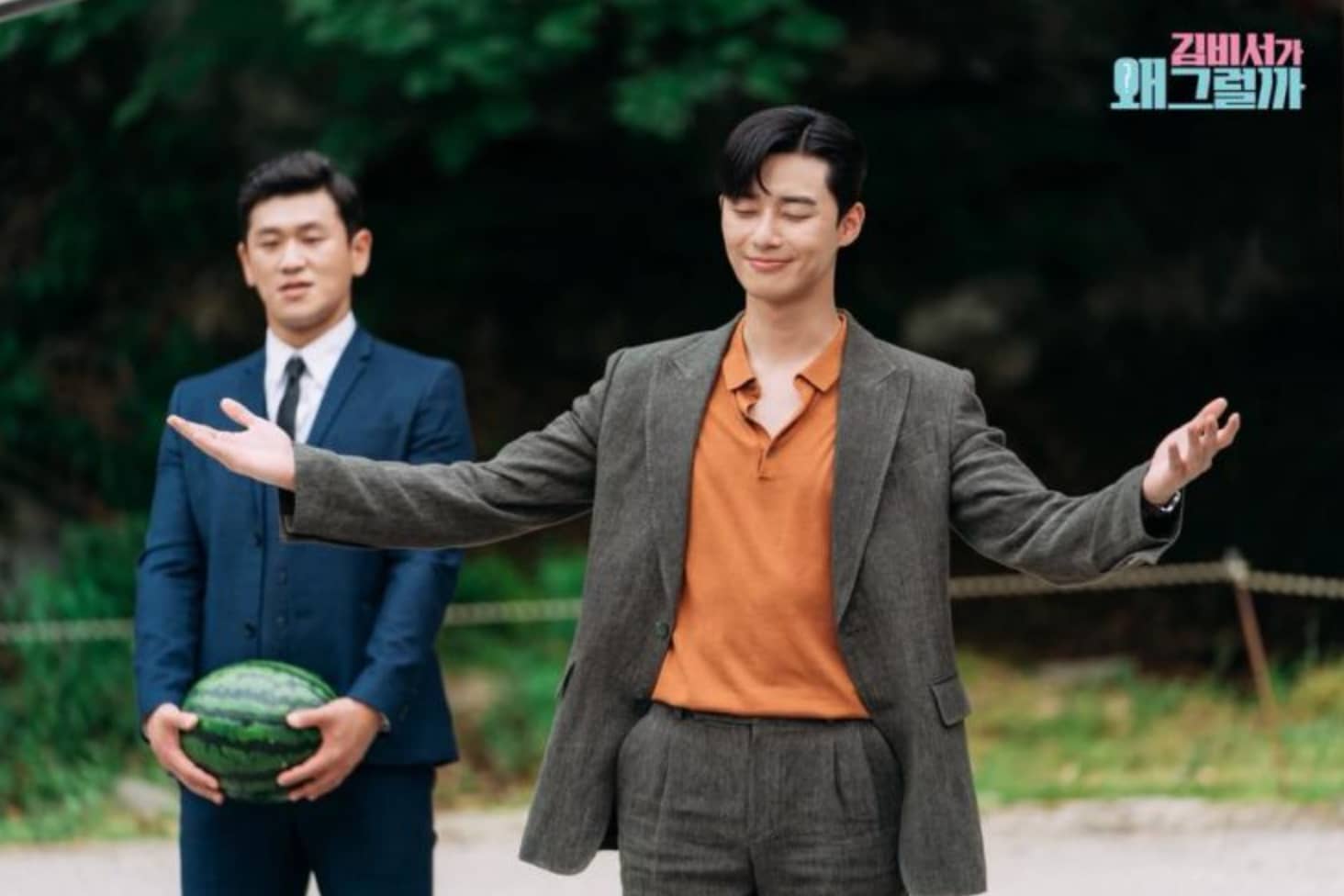 Park Seo Joon's iconic 'aura' in 'What's Wrong With Secretary Kim' | Photo from Hancinema
What do you think of the latest episodes so far?
Leah: I think fame is not what we think it is. And right now, the dream might turn into a nightmare because we like to think that a dream will make all your problems disappear. But all that a dream does is bring a new set of problems, and I think that's what's happening. Remember the manager saying, 'hey, if you're gonna hang out with Ah Jung, make sure there's no paparazzi.' But then there was already a scene that there were paparazzi in his house, and they were taking pictures of him when he came home from his shooting. And then now you have that cliffhanger, I found it so sweet that the brother is fighting all the haters. I was so touched by that because we know their history, we know that they're like cats and dogs na parang since high-school they fight over the computer, they fight over their philosophy in life; he resents the [elder] brother for going to college, the [younger] brother resents that he doesn't contribute much to the household and all that. But for the [older] brother to be going through all the haters and answering them—and then he even fought his officemate, diba? Because the officemate goes, 'you know, if your brother is a clubbing addict, he wouldn't tell you.' And he's like, 'hey, my whole time in military, I never punched someone, but I really wanna punch you now.' And I find that so cute! And really, it's a realistic part of fame. Fame brings haters. Haters gonna hate, diba?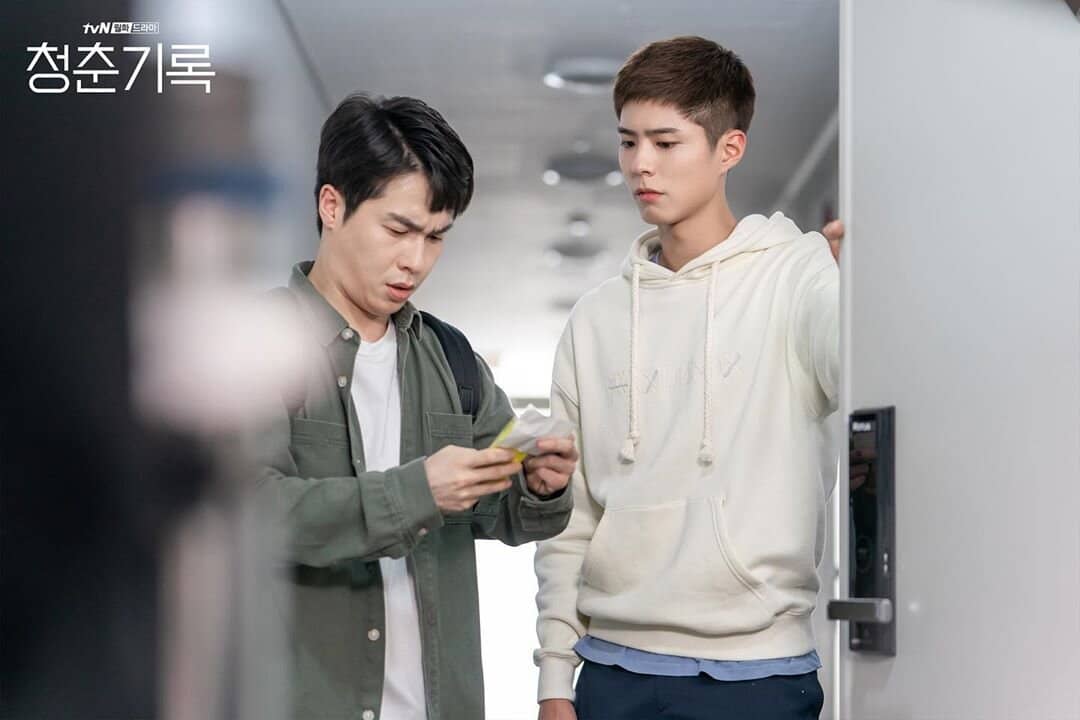 Photo from @recordofyouth_official






Grace:
It's nice that after everything—the brother
nga
was not very supportive of Park Bo Gum's character, now that his career is staring to go well, you can see na although he's not that expressive, he's very supportive behind the scenes.
Anna: The thing is, like for this series, I think it could only have been crafted or created by somebody who's obviously within that circle. Because a lot of the things are parang universally true. Even our local showbiz industry, parang familiar. Like it's home or it's too close to home, diba? All those things like how people get intrigues or how people get reputations, and then they're branded for life. Kawawa naman, but they're just trying to make a career—so a lot of those things are represented within the last two episodes. And then also, I felt bad for the best friend because he's already getting to that point where the parents are saying, 'where are the results?' Results aren't the fake likes, it's being on stage—like his bestfriend Park Bo Gum's character. So you know, it's getting uncomfortable in that sense.
Grace: What's also really nice is that we also get a glimpse on how it is in the Korean entertainment industry and see the differences and similarities with our own.
What can you say Park Bo Gum's speech in the awards night? Would you have done the same thing and not greet your father?
Grace: What was heartbreaking for me is that when Park Bo Gum's character didn't say thank you to his father and his best friend as well. Because we've seen in the past episodes how he [the best friend] helped Park Bo Gum's character with the Arena photoshoot and among other things. So for me, that was kinda off that he didn't recognize his best friend and of course, the father.
Anna: You know it really reminded me of the Beaksang Awards when Gong Yoo won for Best Actor for Goblin, the speech was all about the mom. A lot about the mom and parang he said 'parents' towards the end na. And he was saying, 'like you don't even know me anymore because I'm never home.' And he was crying a lot. When I saw that I was thinking lang—I brushed it off na baka naman it's an Asian mama's boy thing. So hindi ko masyadong dinamdam na hindi nag thank you sa dad, although it was noticeable. And you know how they say that that's the character's bubog? That there's something that motivates them that's painful, so parang you understand that for Park Bo Gum's character.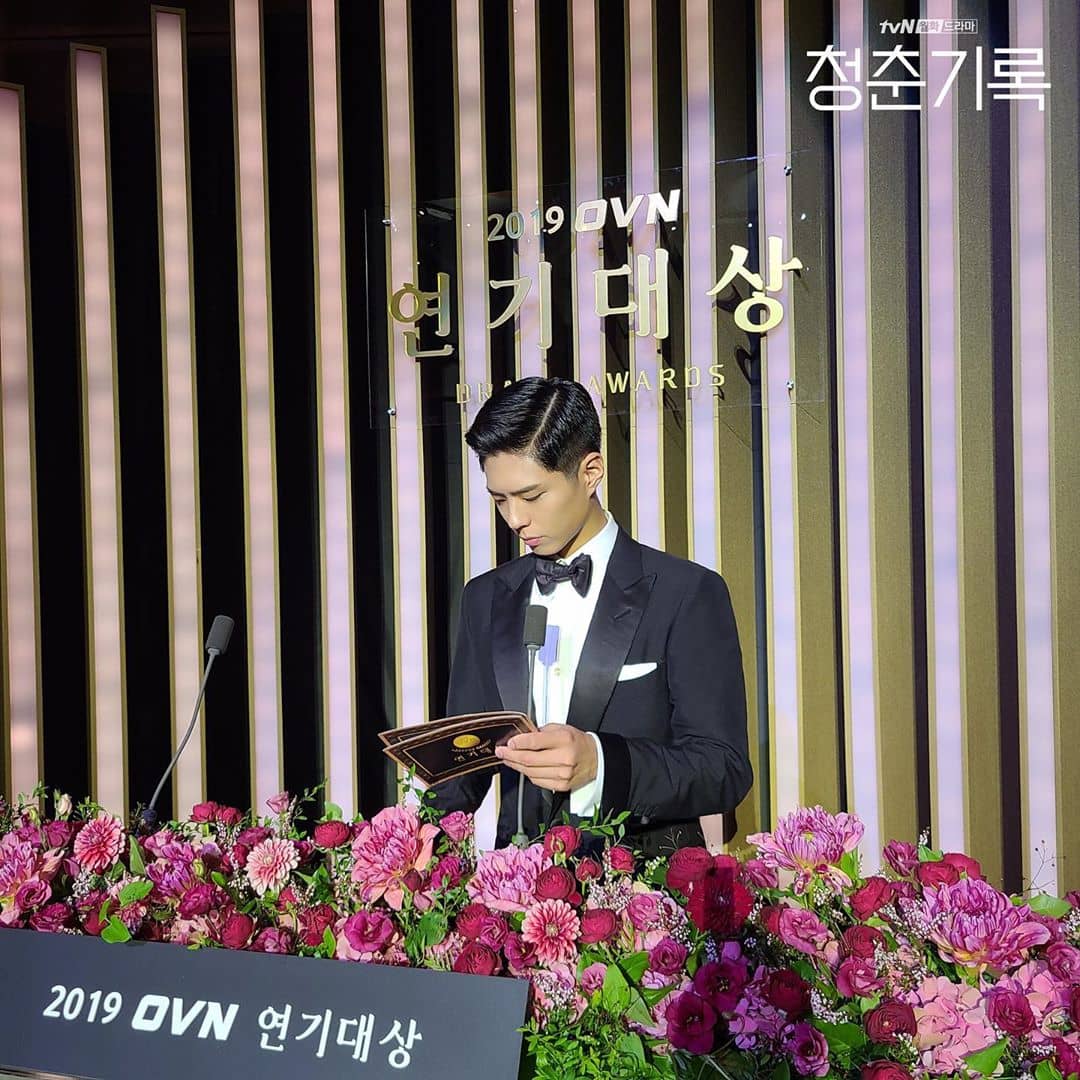 Photo from @recordofyouth_official
Leah: Me naman it made me think that sadly, fame can be a kind of poison. So the people who hurt you, na ma-magnify yung hurt, then the people naman who supported you, na ma-magnify yung support nila. So I felt bad for the best friend and the dad because whatever arguments he had with his dad, and whatever issues he had with his best friend, the truth is, his best friend got him that role in that soap opera. Diba na-deny na siya? And then his [bestfriend's] mom kept on paying the casting directors saying, 'no, cast my son.' And then when he found out that his mom found an inner road with the casting director, he really made special effort to say, 'no. let Hye Jun take on this role. The chaebol son role.' And then they went modeling together and all that. I remember we were all discussing what could be the flaws of Bo Gum's character. He's a good friend, he's a good son, he's so diligent, so driven, and I think that this is what we're seeing now. That somehow his success may blind him.
Catch our latest K-drama updates on Metro.Style's Facebook page and join our Metro K-Drama club, here!
Lead photos from @recordofyouth_official