Metro K-Drama Round Up: Metro Editors React To The Premiere Episodes Of 'Record Of Youth'
How much are you willing to take in order to achieve your dreams?
One of the much awaited K-drama series this 2020 has got us all rooting for the friendship of Park Bo Gum, Park So Dam, and Byeon Woo Seok's characters in Record of Youth.
The series just aired on Netflix last September 7, but the first two episodes look promising enough and nabbed a spot on the Top 10 Netflix Philippines on its first week of airing!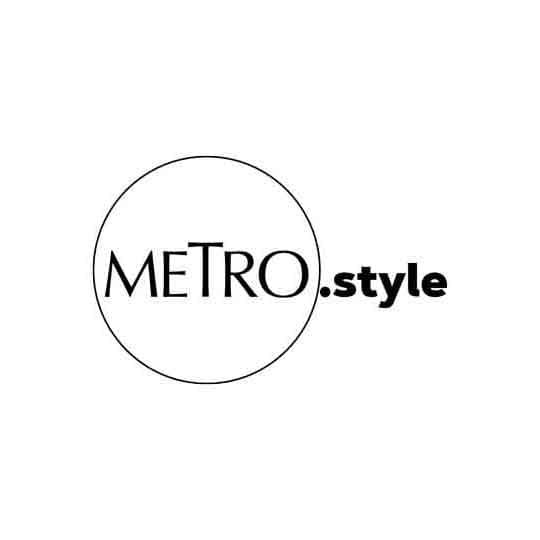 Left to right: Won Hae Hyo, Ahn Jung Ha, and Sa Hye Joon in Record Of Youth | Photo from IMDB
Record of Youth is a coming-of-age K-drama that features three young individuals who strive to achieve their dreams in the fashion industry. Park Bo Gum plays Sa Hye Joon, a talented model and aspiring actor that has a very close bond with his grandfather. Despite the opposition of his father on his acting dreams, he continues to fight his way into achieving his ambition.
Ahn Jung Ha is played by Park So Dam. She's a fan-girl and makeup artist who wants to make a name for herself in the beauty industry. Her character is very cheerful and strong on the outside, but fragile on the inside. She turns to fan-girling as a way to escape her loneliness from time to time, which then led her into meeting Sa Hye Joon, her ultimate crush.
Lastly, this budding actor Byeon Woo Seok plays Won Hae Hyo—a model, actor, and the bestfriend of Hye Joon. Woo Seok comes from a rich family making it quite easy for him to have certain connections in the industry. Despite his privilege, he aspires to become successful in his own terms.
While we're all set to witness the reality of the beauty, fashion, and modeling industry in our latest K-drama obsession, let's take a deeper look into the premiere of episodes of Record of Youth with our Metro editors, below!
On this round up we have:
Geolette Esguerra: Metro.Style Editor-in-Chief
Grace Libero: Metro.Style People Editor
Justin Convento: Metro.Style Culture Editor
Anna Rosete: Metro.Style Living Editor
and Leah Puyat: K-drama Veteran
What do you like about the show based on the premiere episode?
Grace: I like that it's really glossy and that we can relate because we're sort of in the same industry—fashion and beauty—so we can totally relate with the modeling scene. I like the characters of Park Bo Gum, and the bestfriend, and then Park So Dam. I like their friendship. It's just two episodes in, but I'm already hooked on the bromance between Park Bo Gum and Byeon Woo Seok! I really like the character of Byeon Wu Seok—which we wrote about on our website, actually. Any K-drama that has good fashion, I'm usually instantly hooked. So, definitely this one has lots of good fashion. Two episodes pa lang and you can already see that there's variety in terms of style and the diversity of the characters, as well. And also the interiors. I really like the interiors of the house of the mom of Byeon Wu Seok's character. And then the house of the designer is really nice, also. [The series] is very glamorous but at the same time, the struggles of the young ones are being highlighted. Their struggles to achieve their dreams, and I like the layers of the story, yung mga individual struggles nila. So I'm really hoping that it's gonna be a great series!
Leah: I liked that they humanized the fashion industry. I think people who see fashion from a distance—you can hear it in the dialogue and it goes, 'why did he think he could make his living just by walking up and down a box?' And then they're so dismissive in one of the scenes and he says, 'I've never had to ask money from you since I started working.' So, I like that they show that it's a legit profession. And I mean like in all professions, there's maybe unsavory elements, but they don't shy away from showing that. I like that they showed the gritty side—it's the grit and glamour all in one! I like that. And I love the family connection, the friend connection, and I like when the respective moms are talking and then there's a voice over of what they're really thinking. So, there's a lot of humor in it as well.
Justin: I really love the relationship that Park Bo Gum's character has with his grandpa—that really warmed my heart. I find myself really rooting for him—for Park Bo Gum, because he's been working in the industry and doing so many things, being patient, and working so many jobs. And he does a following but he's not quite getting there, and there's so many people like that in this industry. It's just nice to see it painted so realistic as well. It's not just glossy, although it was really nicely shot. I also enjoyed seeing the moms and the way that they do that voice thing, they're like super frenemies! And I'm like, 'wow, I could think of a few people that I'm like frenemies with, too.' And so, I enjoy the way that they're portraying it so far. I can't really say that much except for the fact that Park Bo Gum is really cute!
Anna: Just with two episodes, the characters have been established. Especially that you, as an audience, already have sympathy for most of them. In other words, they are likable. I like what Leah said, they're not wooden characters. People have an idea or a perception about how people in fashion are, but you know, like we know, because we've been in magazines—everybody has a backstory. So this series delves into that and explores these people as round characters. Also, of course I like the sets. I think, again, peg-worthy interiors. So I'm looking forward to seeing more of that in the show. The relationship between Park Bo Gum's grandfather and his character is very endearing, the bromance between him and his best friend, and also the two moms—I think that's gonna be funny. The other mom is kind of obsessed with her son, she even buys followers for her son! And then in contrast to Park Bo Gum's mom who's just trying to make it daily, and provide for her family. That simple. I think we'll also see a cross-section of Korea painted in a way for us. Like an economic cross-section because they have the really wealthy silver spoon people, and then you have just a regular family that's working daily, has issues. Like the father can't even go to the hospital because he's worried about money. So, I like that we see that also.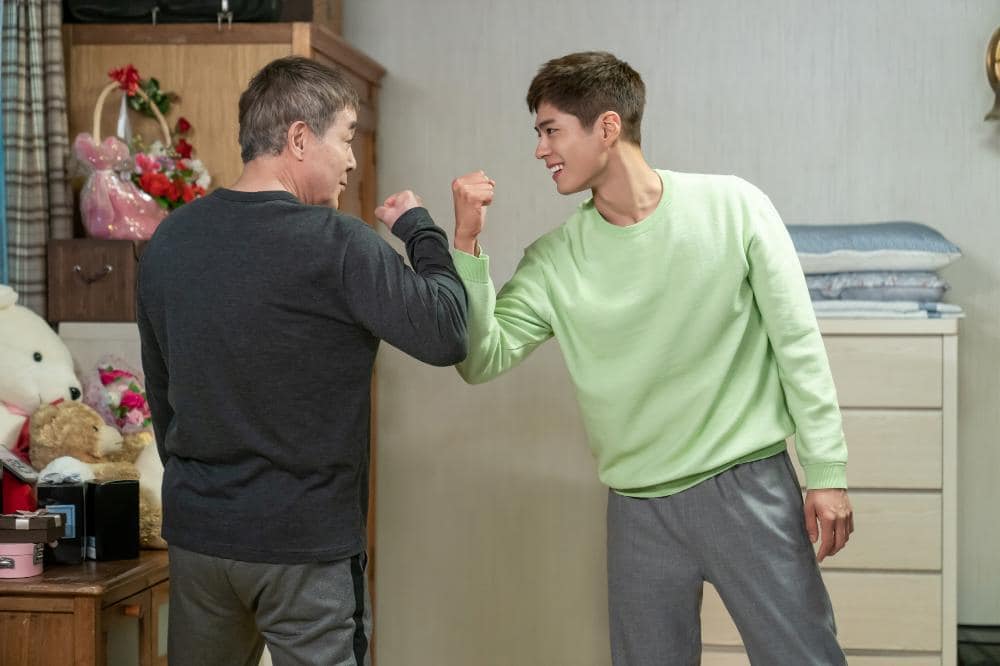 Photo from IMDB
Geolette: What I like about this, is it also cover different industries. So there's modeling, there's showbiz, there's also makeup, construction, the agency business, and you see how each are different. Because like Hae Jun is trying to make it in showbiz, even he's successful as a model already. So, you have people wanting to be more than who they're currently are. And there's also the influencer industry, and the fan-girl industry. I just realized it, Park So Dam is really a fan-girl. So you know, people like us who's also watching on Facebook right now, we're fan girls of this show. If we like the actors, we talk about the actors. And you see that all these industries together, and you put these really strong characters, and you see a section of what youth is like today; what their concerns are, who they want to be, and how they relate to their parents. There's even a scene with Park So Dam's character where she's saying, 'You should think about yourself.' And Korea's is so into family so you don't usually hear that in K-dramas, because most of the K-dramas we watch are really family oriented, and you're suppose to make a lot of sacrifices and so on. It's good that she also recognizes the fact that we also have to be an individual.
What are the similarities and differences of the fashion industry in Korea vs. Philippines?
Leah: They name dropped 'Arena' which of course is like a really known international brand, and how he really wanted his bestfriend to also be featured, because it was a fashion editorial/profile of models who are transitioning to acting. And I guess he had some guilt because he knew his mom had an inside track on him getting the movie role. And I like how he suddenly flew off to Milan, that can really happen. You get booked and you fly off. Then how the sudden change of agent, I think it's very very similar to our industry, too. And that you have feuds with your agents, you switch agents, and you have the designers who have other designs on the models. So I think it's very similar.
Grace: I agree! We know fashion to be very glamorous, but behind the scenes, it's not exactly like that. So I like that you can see that in this show—the struggles of the models. In terms of similarities, I am aware of some Filipino models who are also trying to cross over to acting. So parang that's sort of a natural progression for models, and I guess it's similar in that sense. You know, parang even though in fashion, it's very glamorous, it's not really gonna make you financially stable as well. So parang there's also that reality that you really have to work hard and have to achieve a lot of things to make a profitable venture out of it. I guess it's similar in a sense na a lot of models here are also struggling to earn from modeling, because it doesn't pay that much. That's the reality, unless you're a top model. So I like that it's presented in the show that behind the scenes, it's not all glamorous.
Justin: I agree completely. It's a lot of hard work and you can see that even on the initial episode. And you know the Filipino value of 'utang na loob.' Like, what stood out to me was when Park Bo Gum's character was fighting with his agent, because his agent wasn't paying him and was detracting and all these things. And then the agent keeps saying, 'you know what I've done for you all these years? What I've given you?' and the thing is, even in any relationship, you can outgrow each other. And primarily in western cultures, they kinda understand that. But just the same with us, we have that utang na loob kind of thing, even in work and any kind of relationships. So, I find that interesting to see that even in Korea on a professional relationship, there's this 'you kinda owe me. I've done a lot of things for you.' And I found that interesting.
Geolette: What the agent said was also true. He told the office manager that the industry is small, 'it's a small world. You think we won't cross paths again, but we will.' And that is true! In fashion, even in showbiz, you shouldn't burn bridges because you will really most probably cross paths again, work together on a project, or know of someone who knows this person, and then the next thing you know you're on a party together, or you're sitting on the same round table. So, it's good to not make a lot of enemies, or no enemies at all.
Justin: Just make frenemies!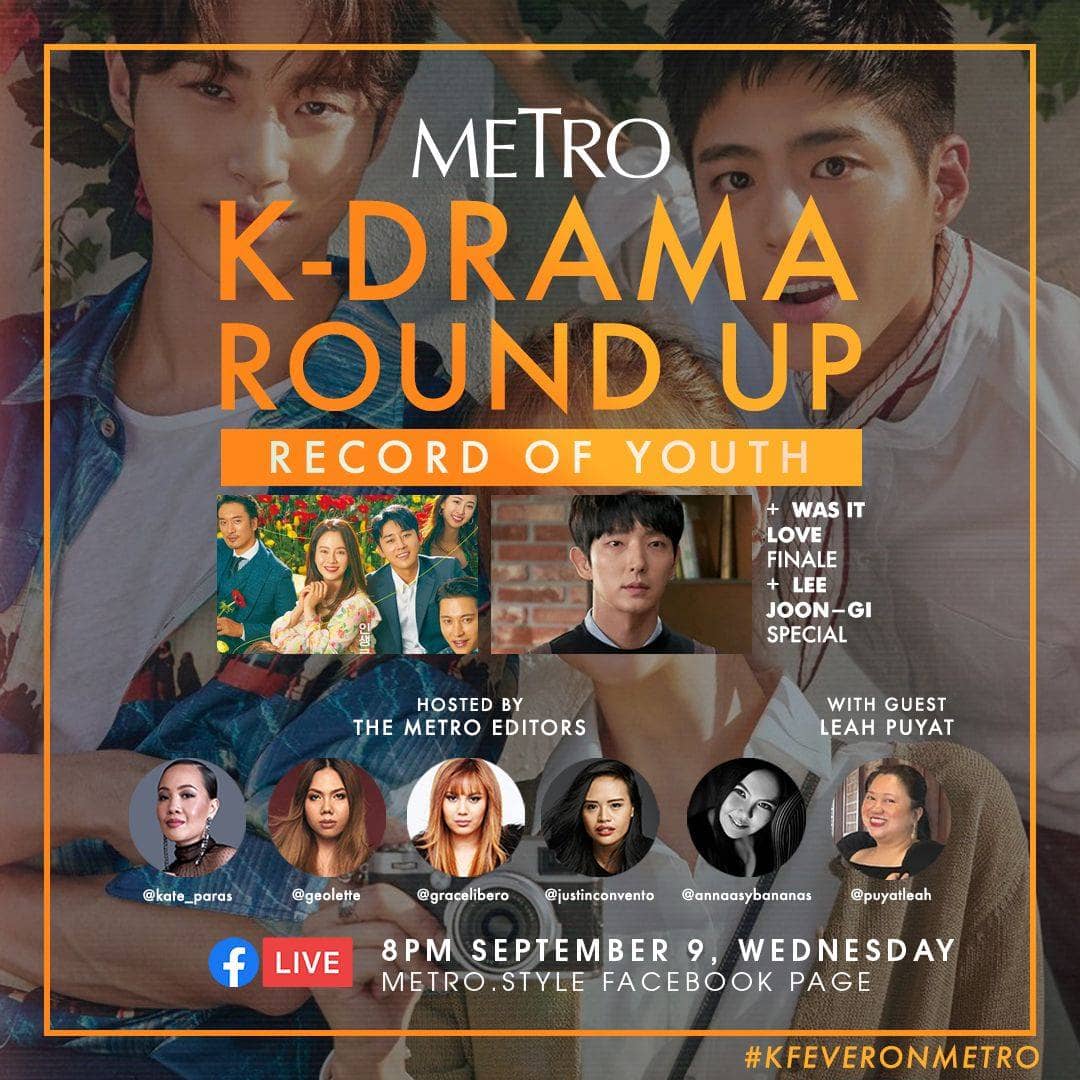 Watch the full episode of our Metro K-Drama Round Up on Record of Youth, here.
Stay tuned to our weekly Metro K-Drama Round Up on our Facebook page, every Wednesday night at 8pm.
Lead photos from IMDB