Metro K-Drama Round-Up: Here's What Our Editors Think About The Love Triangle In 'Start-Up'
Are you #TeamNamDoSan or #TeamHanJiPyung?
Choosing over two equally adorable hunks is the usual dilemma we get whenever we watch these addicting K-drama shows. In this latest K-drama series,
Start-Up
, weighing the pros and cons of the characters played by
Nam Joo Hyuk
and
Kim Seon Ho
just makes it more difficult to the perfect match for the character played by the stunning
Bae Suzy.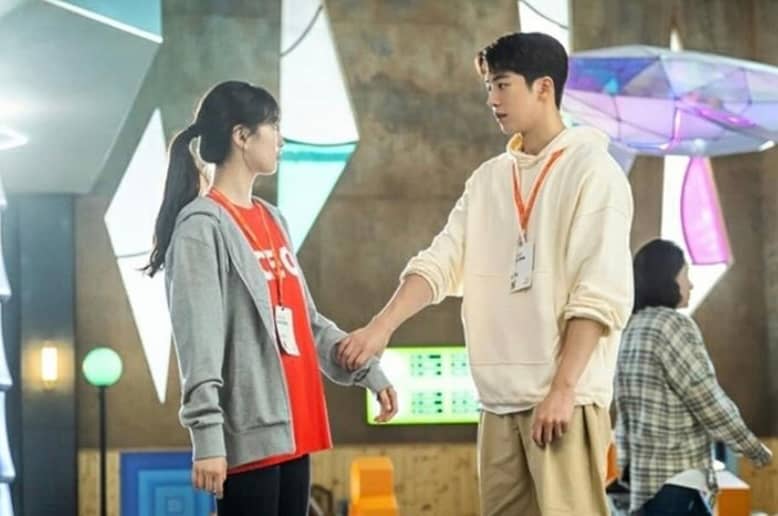 Photo from @tvnstartup
Suzy plays the character of Seo Dal Mi, a risk taker and high-school graduate who paves her way into the tech industry of South Korea. While she pursues her dream of becoming the next Steve Jobs, it also leads her to the person whom she thought was her first love, Nam Do San—a character played by Nam Joo Hyuk and also one of the founders of Samsan Tech. But another person who is also in that event was Han Ji Pyung, an expert in the tech industry with a very touching backstory. Aside from the fact that he'll become Samsan Tech's mentor, he is also the real person behind the Dal Mi's first love.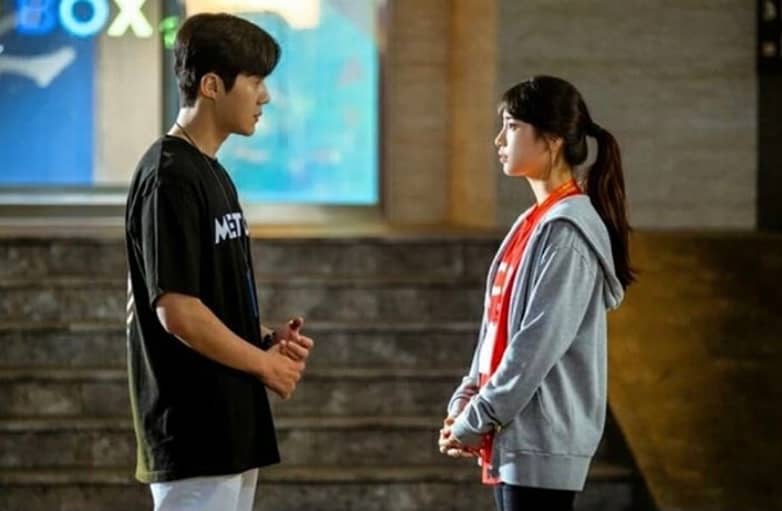 Photo from @tvnstartup
We're only on the first few weeks of Start-Up but it seems like we can't help but wonder who deserves to be the lucky guy beside Bae Suzy's character. And if you're also wondering and cheering for either #TeamNamDoSan or #TeamHanJiPyung, scroll through what our editors have to say on this week's Metro K-Drama Round-Up!
On the panel for this discussion:
Geolette Esguerra: Metro.Style Editor-in-Chief
Justin Convento: Metro.Style Culture Editor
Grace Libero: Metro.Style People Editor
Anna Rosete: Metro.Style Living Editor
and Leah Puyat: K-drama Veteran
How many times have you cried with watching Start-Up?
Leah: I think a little each episode.
Justin: Even on episode 2, when the mom was saying 'I'm rooting for you' to Seo Dal Mi outside of the networking party. That was the first time her mom saw her after so many years and that was so emotional for me. I don't know why, but I felt the pain because they came from a broken family and she did side with her dad.
Leah: I loved it when the lola told the mom all the heartaches they had and all the difficulties they had, and the fact that Han Ji Pyung a.k.a 'good boy' was there eavesdropping on it, that just added another layer because he knew how much the lola gave him. And of course, the scene when she's face to face with her sister at the end of that networking party, that was just like a classic confrontation. Then, I loved also the scene when Nam Do San asked her, 'what do you like about me?' And then she goes, 'the letters!' and he's like, 'that's not me. What else?' she says, 'your love was such a comfort to me.' Then he goes, 'no, not that. What else?' and then she says, 'your big hands,' and then he smiles.
Geolette: Whenever there's a grandmother scene, she's super magaling and she can draw out your tears. But even sometimes with Nam Joo Hyuk's character, the way he looks at her and their struggles as start-up, right? You could really feel their pain. Those scenes also are very touching.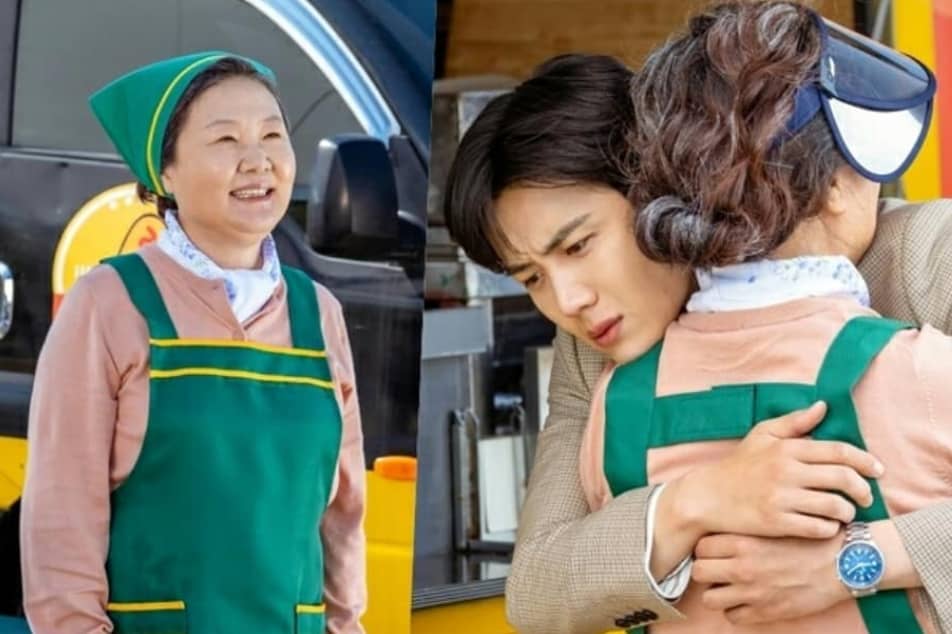 Kim Hae Sook aka Seo Dal Mi's grandmother in Start-Up | Photo from @tvnstartup
Grace: With the dad, talaga. The bus scene and then his nose is bleeding, that was really emotional for me. Kasi parang you know naman that he's not the lazy dad, it's just that it's not his time yet. Hindi lang siya lucky. He's trying so hard, he's working so hard pero for some reason, hindi pa lang siya nagiging lucky. And then what happened after the bus, he bought chicken and them it fell on the ground and then he died...
Anna: I didn't expect to cry on episode 1 pa lang. That's why I texted you guys! I was like, 'who else cried?' Because I wanted to know if it was normal that I was crying or something was going on with me internally. Also the bus stop scene with the lola and 'Good Boy' and she's like, 'don't come to me when you're successful or happy, call me when you have nobody.' That destroyed me. And then also at the end of episode 1 where she goes, 'I lost the person who meant so much to me, and I didn't even say goodbye. I would've grieved over fallen flowers when every moment was a gift.' That one line by her at episode 1 made me think.
Leah: I really like how the writer made the tech world so suspenseful. Because we always think of the tech world so boring. They added all these layers of suspense, there's that added texture because her stepdad comes back and his on the board of Sandbox.
Grace: I like that even though it's technology, it's not intimidating.
Leah: Not at all! They make it so understandable. They made the tech so acceptable, they put it in layman's terms.
Are you team Nam Do San or team Han Ji Pyung?
Grace: Team Han Ji Pyung! I already said it before, I'm gonna say it again. I mean I like Nam Joo Hyuk also and his character, I'm sure it's gonna develop in the next episodes. But my early favorite is really Han Ji Pyung because ito yung mag-kakaroon ka ng second lead syndrome, because his character is so likeable, diba? He's so smart. And even though he comes off tough and a bad boy, he's actually soft hearted. He's a good boy!
Geolette: Actually in K-drama rules, like he's the original penpal, the soulmate, the one she knew before, so normally he'd be OTP. Now, you're gonna start questioning, but I still think it's gonna be Nam Joo Hyuk's character.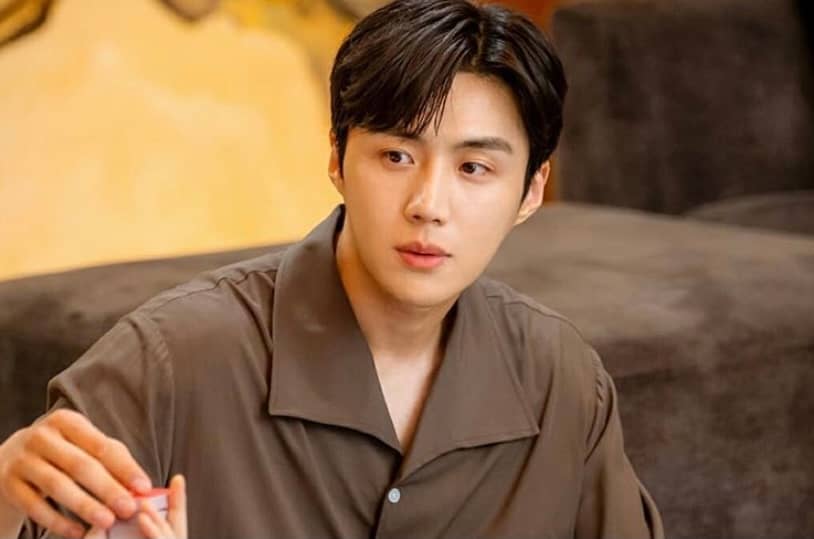 Han Ji Pyung played by Kim Seon Ho in 'Start-Up' | Photo from @tvnstartup
Justin: I super torned! Initially I was so Han Ji Pyung, but then I get to see her falling for Na, Do San and liking him for him—aside from his hands. I feel like somehow they're going to end up together, but I can't help but feel bad because Han Ji Pyung because obviously he really likes her.
Geolette: But Han Ji Pyung hasn't really expressed that he likes her. Like he's still in denial...
Leah: I think it's also gonna be hard for Han Ji Pyung because he hid his identity for so long already. He's now their mentor, they've had all these interactions, they are so many chances for him to come clean, the lola wanted to come clean but he didn't. That's gonna be like a hurdle because she's gonna feel like a fool. How can they move forward in a relationship when at the very beginning he deceived her? He had good intentions, but even a white lie is still a lie. Whereas Nam Do San, he did play along with the deception for a while, but he keeps on threatening to reveal it so you're sensing that he has that sincerity to present his real self. Because I think it's such a big hurdle for her to fall in love with 'good boy' knowing that he maintained the deception so long. Even if those letters are like genius letters—like really beautiful heartbreaking letters.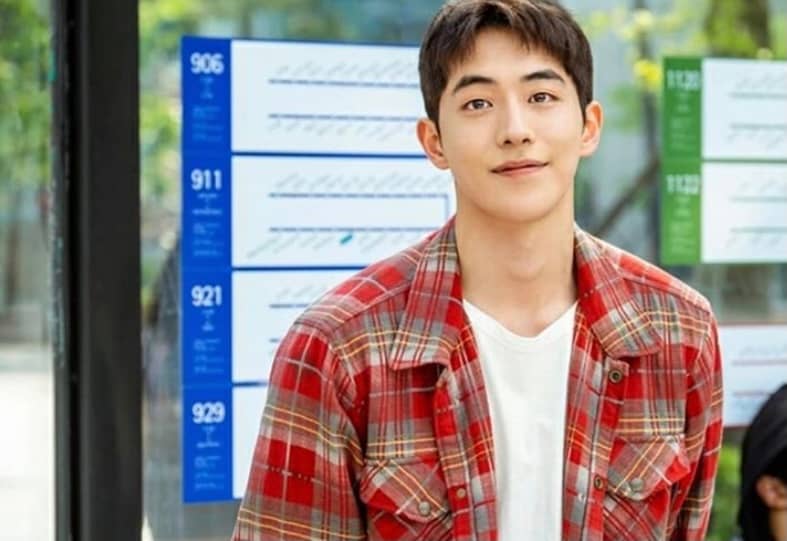 Nam Do San played by Nam Joo Hyuk | Photo from @tvnstartup
Justin:
The playing of that game on his birthday, I was affected by that because the early love story was really between the two of them.
Sana
there's something there, like she'll show him that she also kinda likes him. Even if she might end up with Do San. I hope that Han Ji Pyung gets a little bit of a chance.
Leah: Maybe they will become more like brother and sister because they do have a shared parental figure. So maybe what will happen is because they can connect so strongly on that childhood loneliness front, that would be his reward for writing all those letters. But romantically, it just makes sense for her to be with Do San.
Grace: I'm sure the paring is gonna be Nam Joo Hyuk and Bae Suzy's characters, but I like Han Ji Pyung on his own. Like his character. He is so inspiring that's why I'm team Han Ji Pyung. So parang if Bae Suzy's character ends up with him, then good. But if she ends up with Nam Do San that's also good. But with the episodes that we've seen so far, I'm really inspired with the character of Han Ji Pyung—with how he became successful because he started with nothing. So now, he's gonna play a significant role in the success of Nam Do San and Seo Dal Mi. And we already see that there's gonna be a mentor-mentee relationship there, so I'm looking forward to that.
Anna: For me it's too early to tell because I'm only on very early episodes. But for tonight, I'm going to side with Grace. Let's see if next week it will change!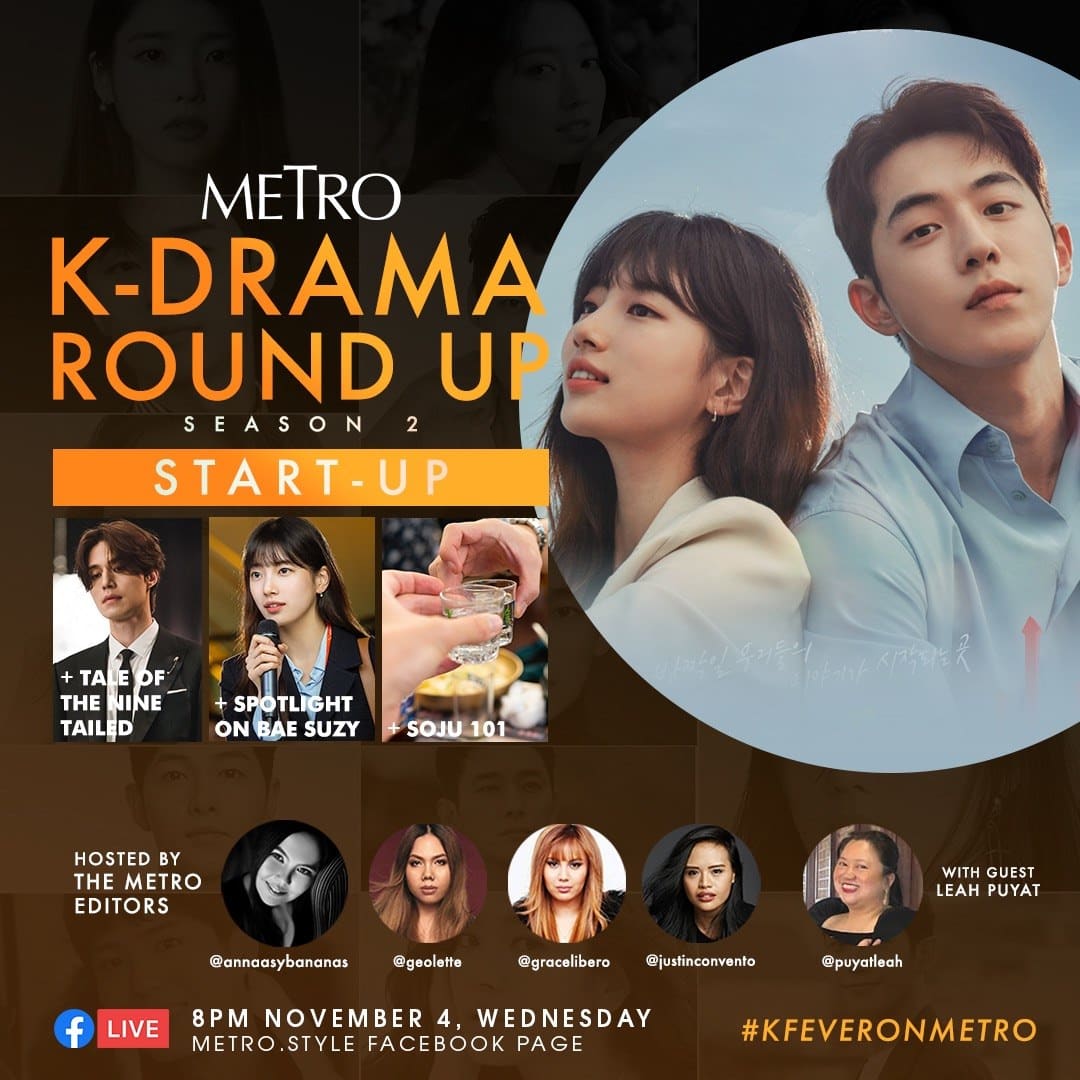 Watch the first full episode of Metro K-Drama Round-Up Season 2, here!
Stay tuned to our weekly Metro K-Drama Round-Up on our Facebook page, every Wednesday night at 8pm.
Lead photos from @tvndrama.official