Michealle in Paris: A Paris-Based Filipina's Hot Take on 'Emily in Paris'
Metro.Style talked to Paris-based former Metro editor-in-chief Michealle Torres-Descolonges for her honest opinion on the hit Neflix series Emily in Paris
Since Netflix premiered Emily in Paris this early October, it has been consistently topping the streaming service's most-viewed content in several countries including those of the U.S. and France.
Emily in Paris, a 10-episode fun and binge-worthy series created by Darren Star, follows the story of an American woman who moved to Paris for a job assignment and her struggles amid culture clash and workplace adjustments. It stars Lily Collins in her titular role, Lucas Bravo, Ashley Park, Philippine Leroy-Beaulieu, Samuel Arnold, Camille Razat, and Bruno Gouery.
While reviews have been mixed and certainly polarizing, Metro.Style deemed it best to consult those who are actually living the life of a Parisienne and of those who are well-acquainted with the French culture to bring in a much-needed local perspective.
Michealle Torres-Descolonges, global head of Editorial Content for Maison Roger Vivier and former Metro Magazine editor-in-chief, generously shares her thoughts about Emily in Paris and the city that inspired it. After all, the City of Lights and Love played a major part in Michealle's life. She moved to Paris in 2013 to settle down and start a family with her French husband, whom she met while working on an editorial shoot for Metro.
It may sound like a concept for a rom-com movie but it was definitely a charmed real-life situation that transpired in Michealle's colorful life. As for her opinion on French men being easily enamored, Michealle gets candid.
"Seeing as I married the first French guy I dated, I don't think I can be an authority on this question. Now from my personal experience, [are French men] romantic? Yes! Sexy? Definitely!"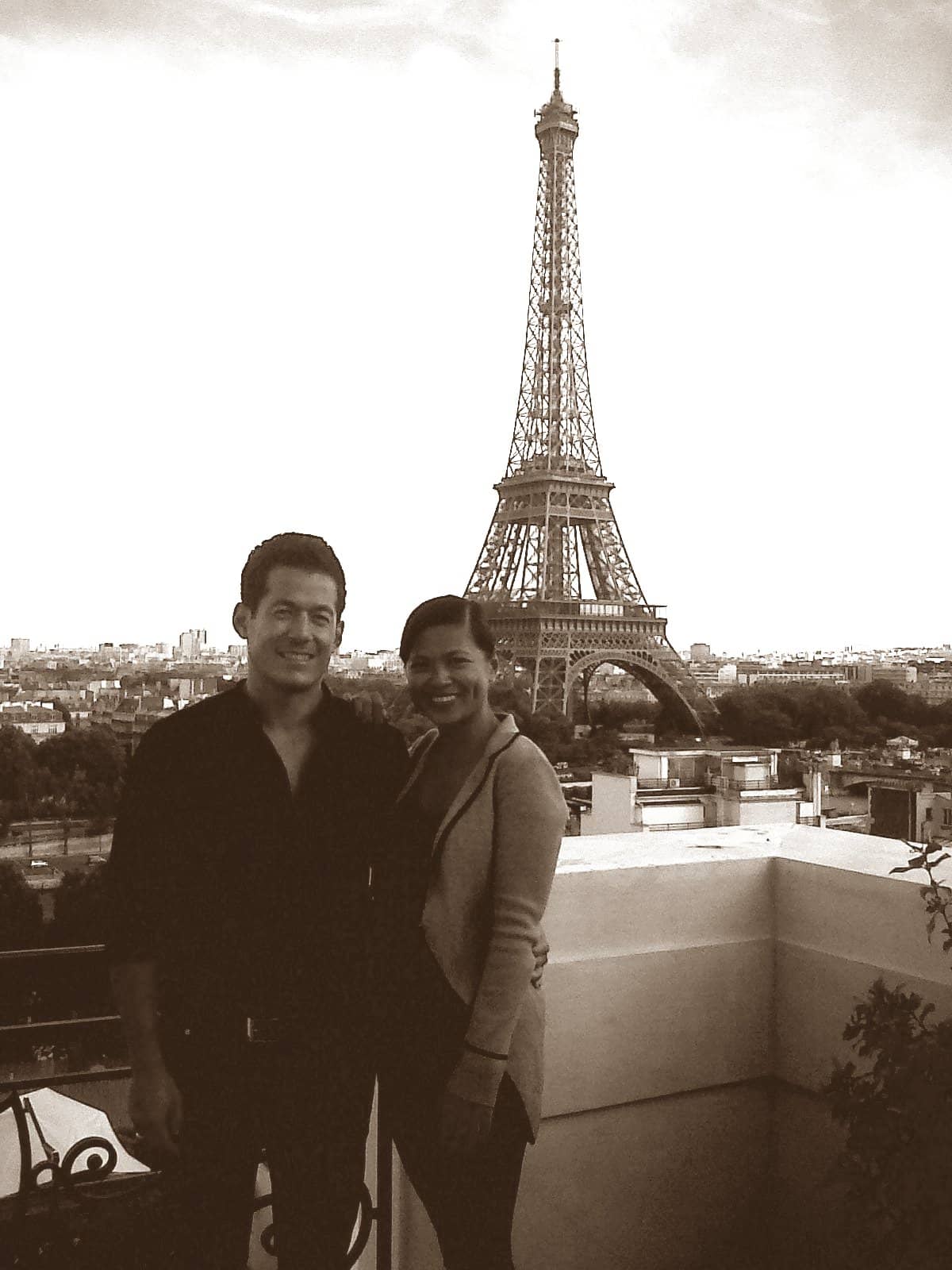 "First Eiffel Tower photo. Cliché yes, but that happens in real life, too," annotates Michealle in this photo with her husband, Lan.
For Michealle, it's also easy to find reasons to love the city.
"Normally, I would say [I love Paris for] being so close to some of the most beautiful sights in Europe, the food and how the city preserved so much of its architecture. But, especially now during the time of COVID, I've come to appreciate the healthcare, education and employment systems that, when it gets down to it, are what matter more than the pretty things," Michealle says.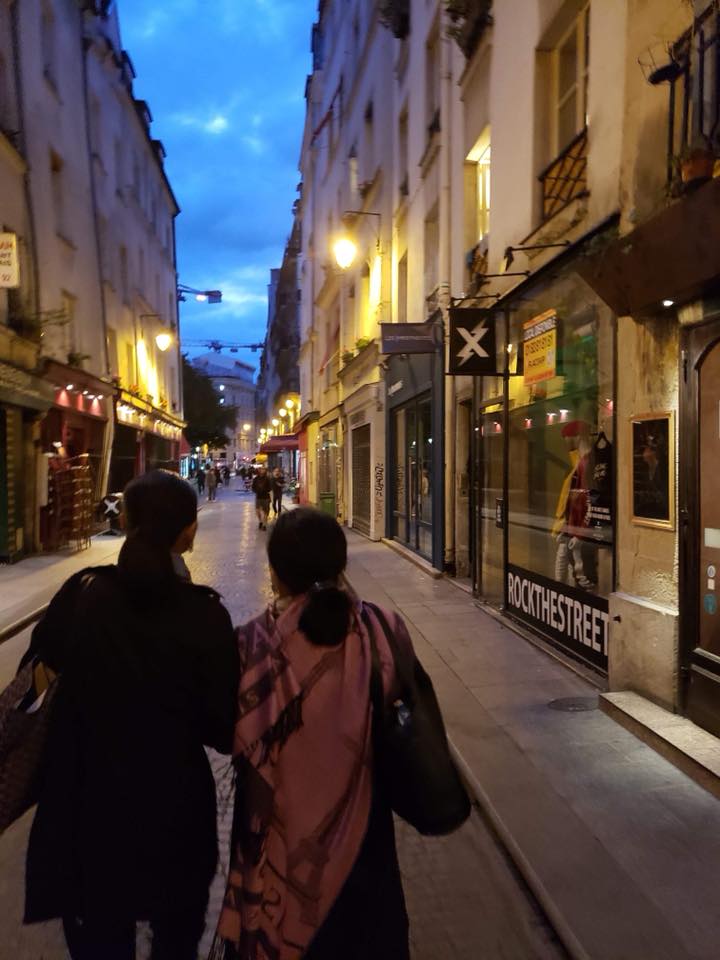 Michealle's beautiful neighborhood, seen during a stroll with her mom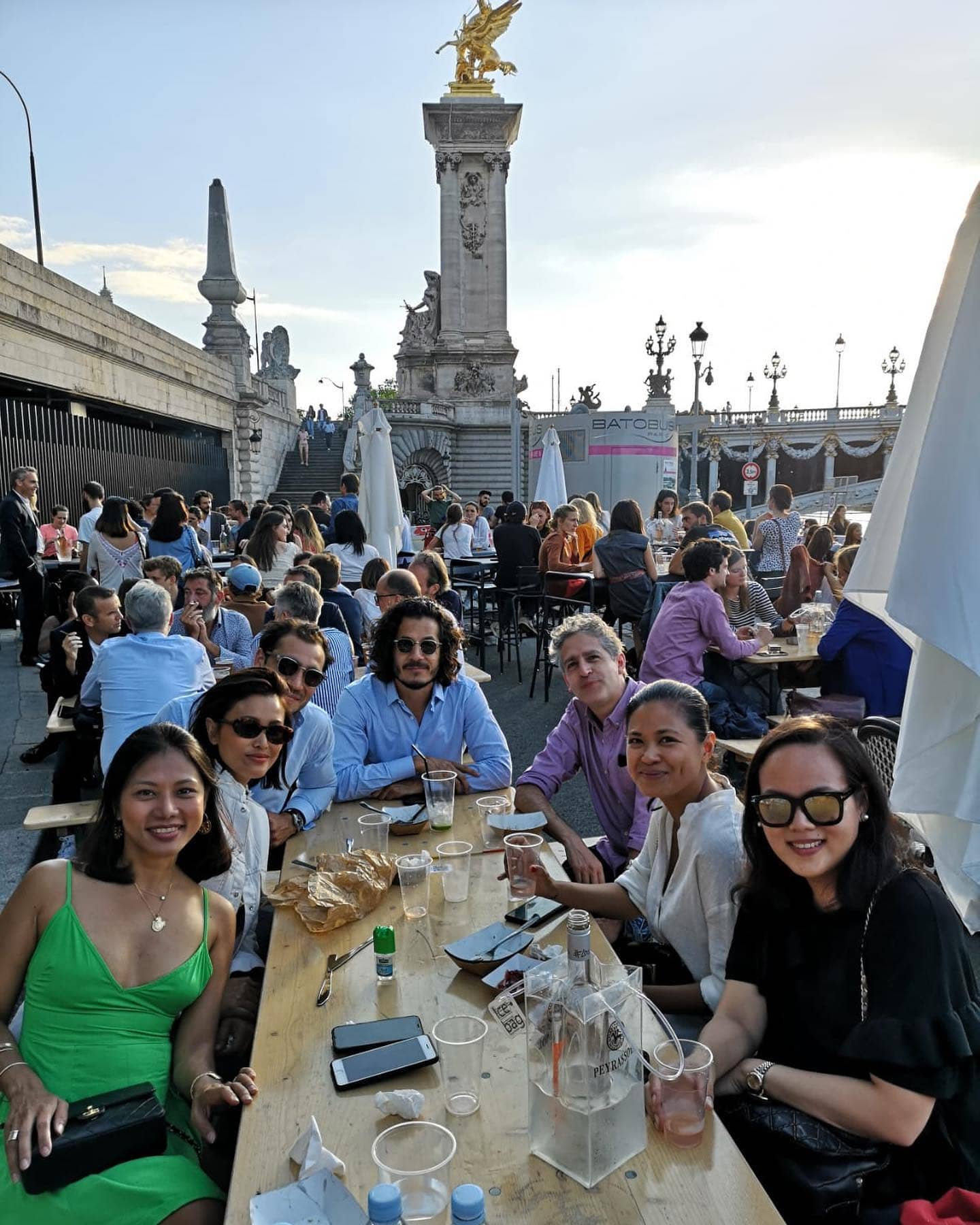 "Summers in Paris are for lazy afternoon apéro by the Seine," says Michealle.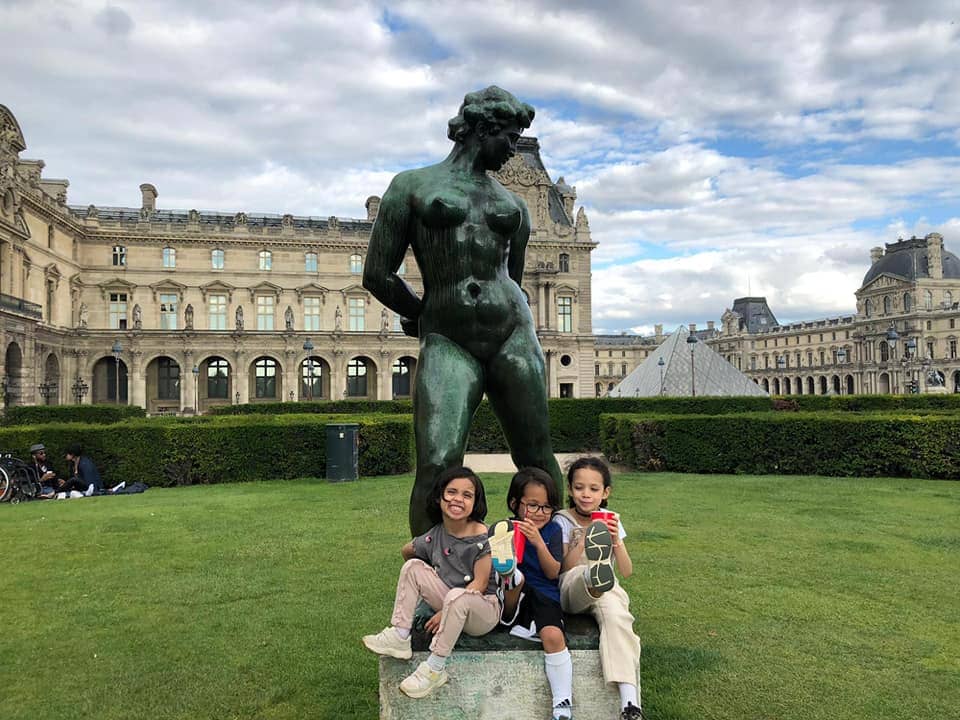 Kids in Paris have this scenery as their playground.
She notes, however, that it's still far from perfect.
"I still don't like the bureaucracy. Administrative procedures are a challenge here. They are sticklers for paperwork but as long as you do your due diligence, then it should be okay. Oh, and [there are] people who still don't pick up after their dogs!" she shares.
Right smack in the middle of a global pandemic, watching Netflix's Emily in Paris has truly been a fascinating experience for Michealle.
"I liked it!" she begins, laughing.
"I know this will probably get me in trouble with some of my Pinay posse, we've been having ongoing debates about this. Admittedly, there are a lot of clichés. One of the first things I said to my girlfriends was, in all our times hanging out at about a hundred cafés and restaurants in Paris, how come we never met a Thomas or a Gabriel?!" she jokes.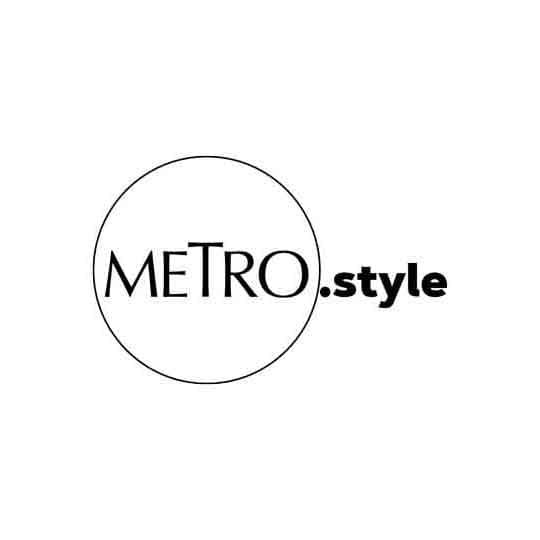 A true Parisian moment for Michealle, when they took over their neighbourhood bar to watch the French team win the World Cup in 2018.
"I think once you get over the clichés, you get to appreciate what it is. It is an aspirational story for those who dream about the Parisian life. And the cinematography of showing the sights were very well done," Michealle states, clearly favoring the creators of the show.
While Emily felt like she was Nicole Kidman on Moulin Rouge when she first set foot in Paris, Michealle also vividly remembers her feelings the first time she went to the city.
"Not so much Moulin Rouge as Andy Sachs in Devil Wears Prada, when she went to Paris for Fashion Week. Working in fashion, Paris was always the ultimate goal. When I first came here for work, it was like living a dream. I was with my METRO team then and we met André Leon Talley in a café and Stefano Pilati outside the Saint Laurent atelier," she explains.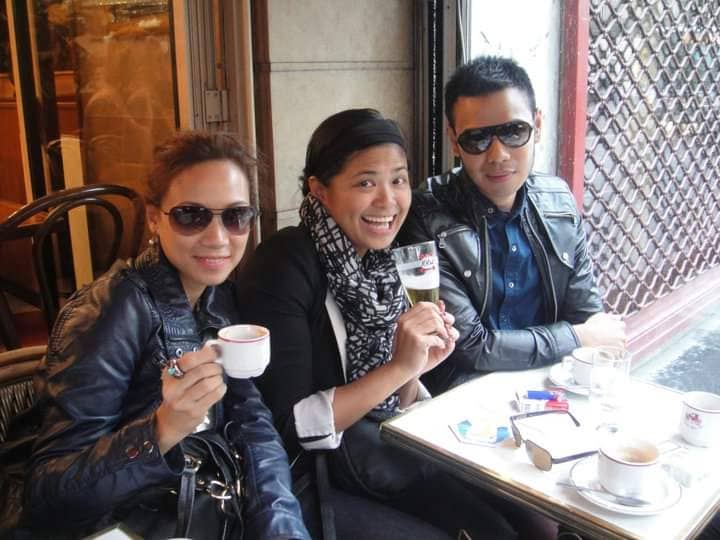 Michealle in her first terrasse experience in 2011 with the Metro team—former beauty editor Charmange Garcia-Laconic and creative director Patrick Ty
Having moved to Paris seven years ago, Michealle finds the depiction of French workplace culture on the show as a bit of a stretch though.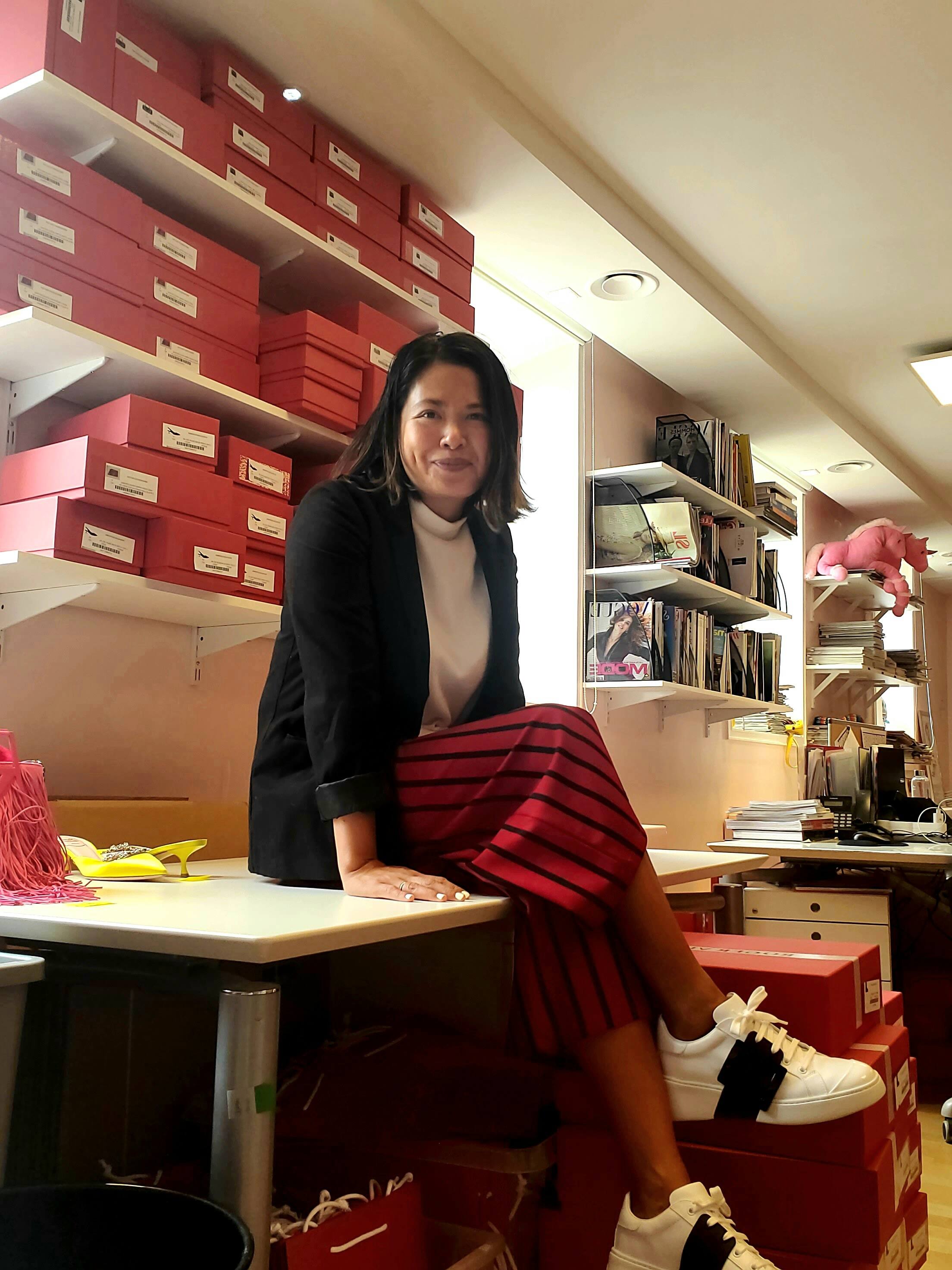 "I don't know who arranges and cleans everything at Emily's office but this is how my office looks like," reveals Michealle.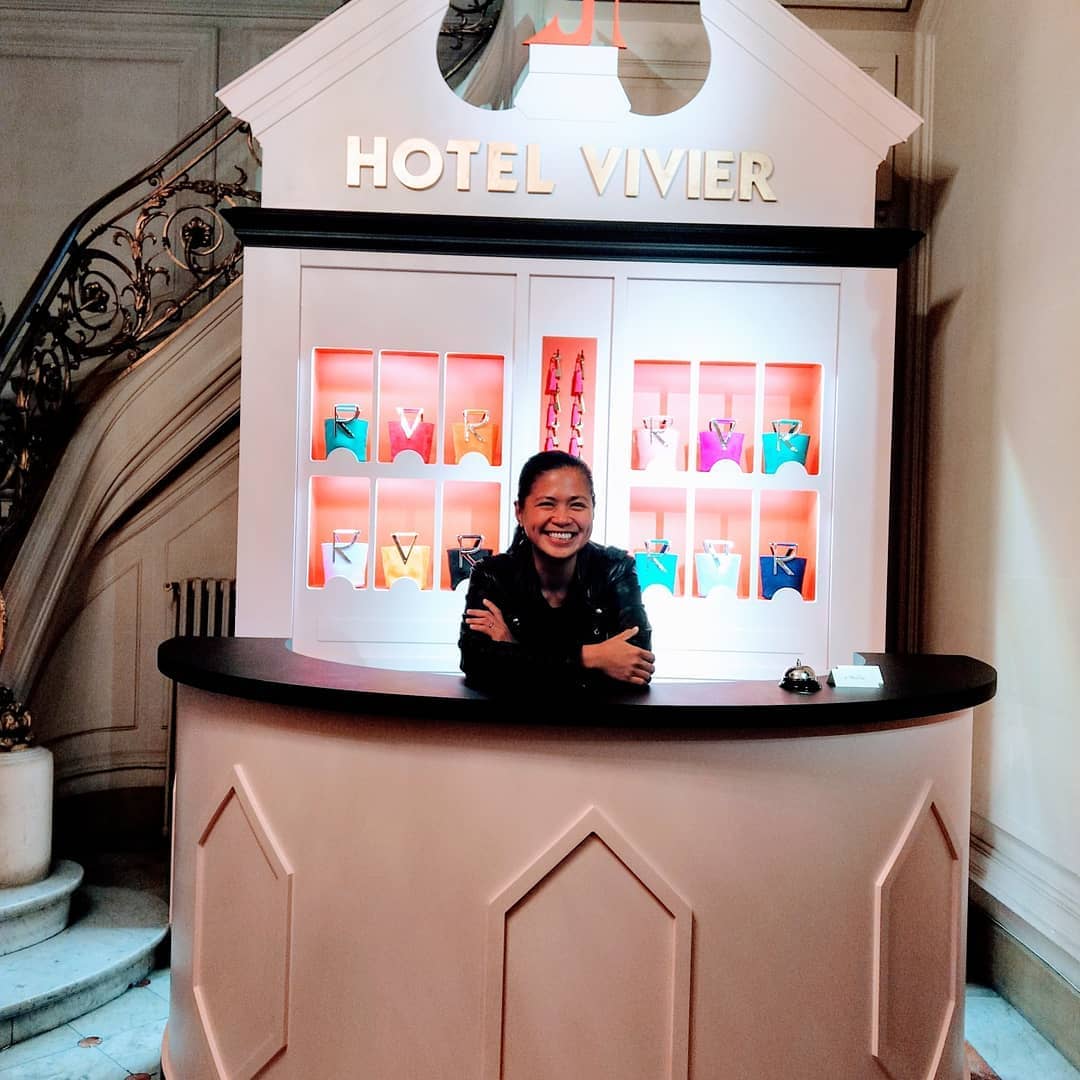 Fashion Week Hotel Vivier S/S'20
"There were some hits and misses. For some misses: first, our work day does not start at 11:30 a.m. We also rarely take two-hour lunches, especially when it's Fashion Week. It was more of eating while going between appointments or eating in front of your computer. There is also very little of 'la bise (air kissing the cheeks)' going on in the workplace. And no smoking in the office or anywhere indoors," she notes, providing some imagery of what usually takes place in the office.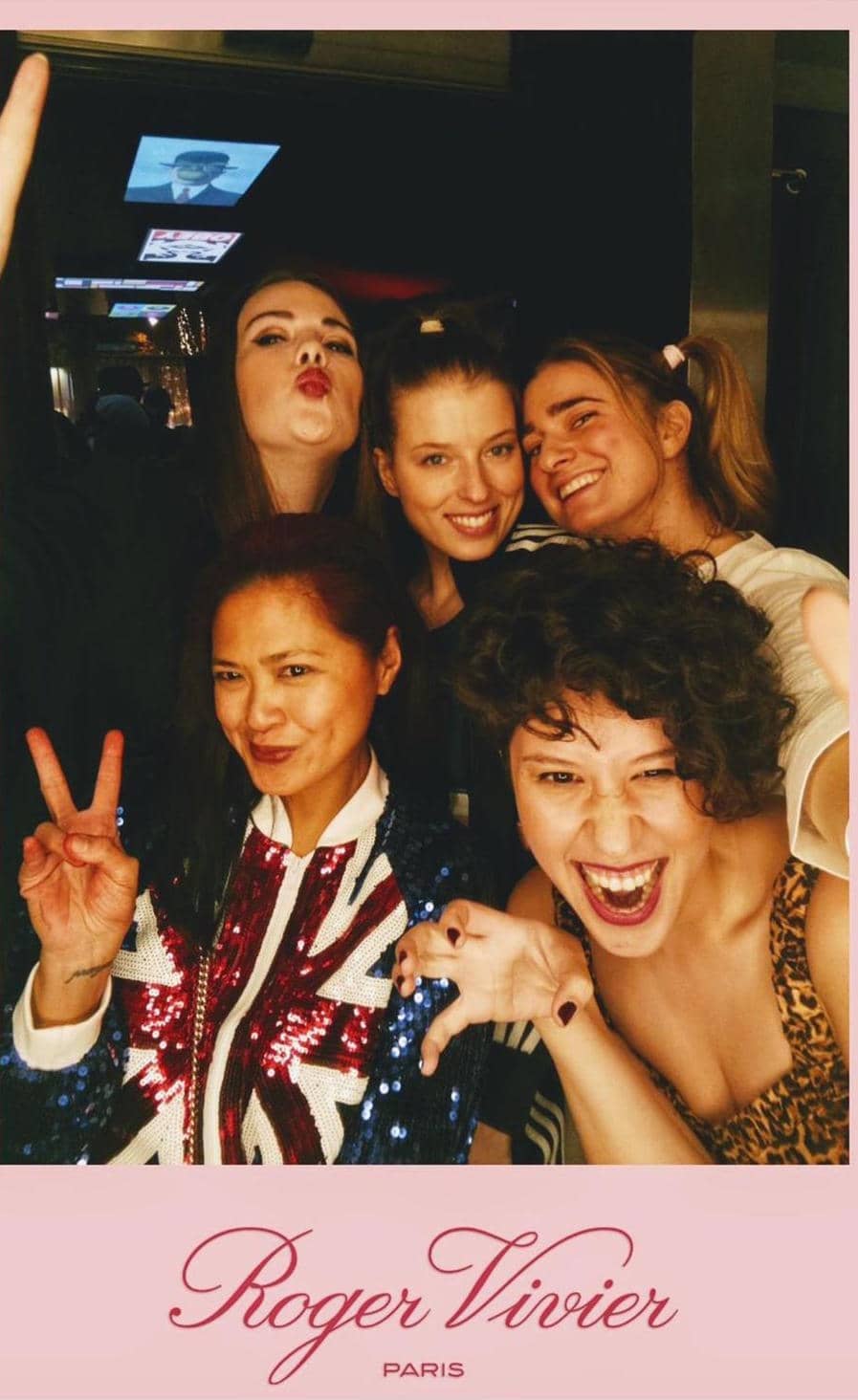 "This is what real officemates are like! It was a costume party and we went as the Spice Girls," shares Michealle.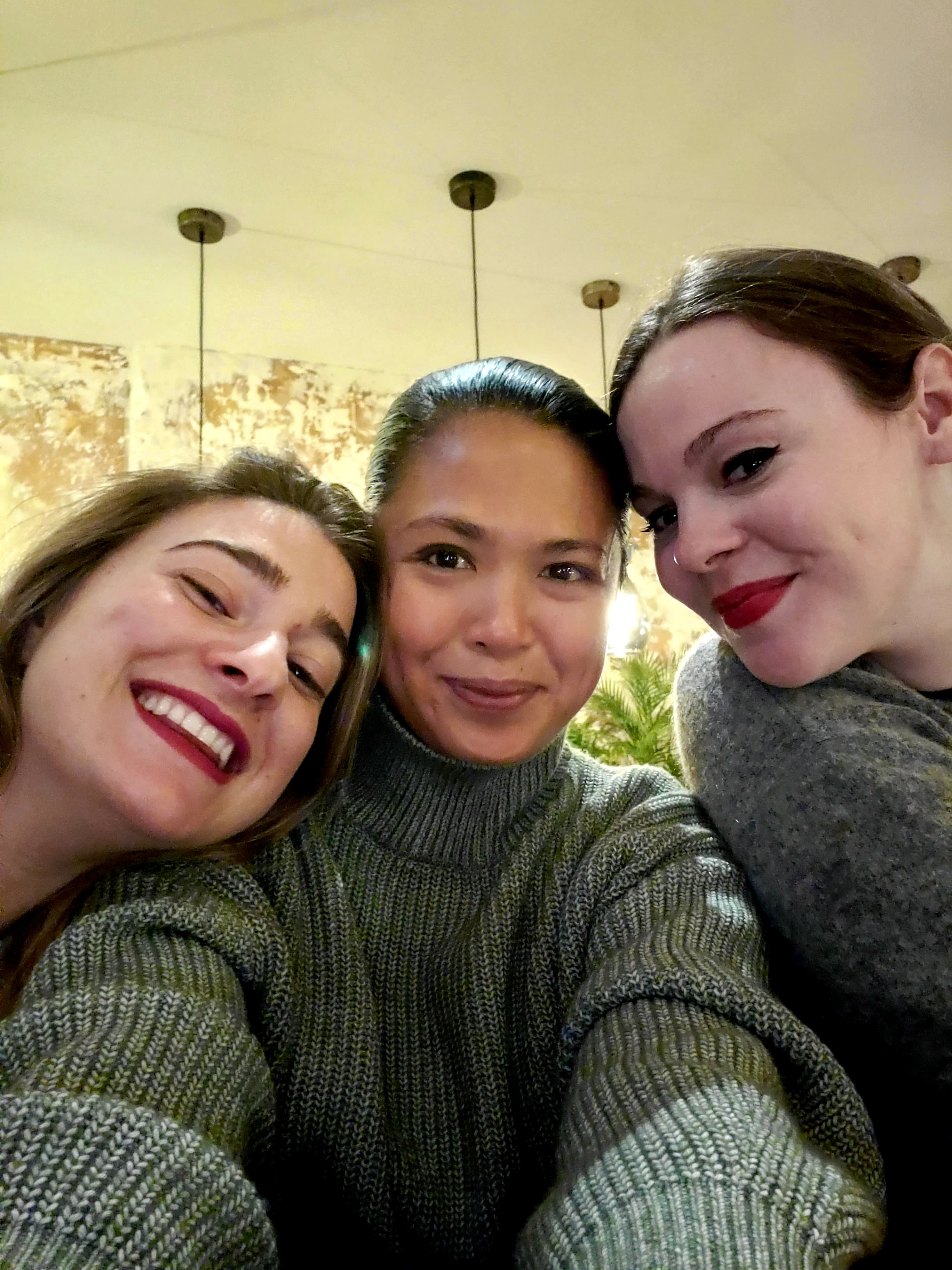 Michealle with her Roger Vivier colleagues.
"They get some things right, though. Like speaking French. If you work in a French company, especially in fashion, you are expected to speak French to a certain degree. If not French, then Italian. There will always be that colleague who refuses to speak in English. And, when it happens, team lunches are really that fun," she says.
"You know that scene when Sylvie tells Emily something about walking into her office and not even bothering to learn the language? The French really value the effort that someone puts into learning the language and the culture. Now, almost everyone speaks English but French is necessary, especially if you will live here. Yes, it's hard, but even a little phrase, a chorus to a song or even just ordering your wine, will go a long way," she adds.
One of the things that viewers delighted in was the culinary scene in Paris not only because of the show's hot chef Gabriel (flawlessly played by Lucas Bravo) but also because of the overall offerings delectably showcased.
"The gastronomy in Paris is legendary and the F&B scene here is something worth traveling for. More so now that there are different things. There are the traditional French restaurants and bistros that we will always go back to like Le Comptoir de Gastronomie, L'Ami Jean and Chez Julien, but there are also cool bistros like Frenchie and Candelaria, new pop-ups like Erica Paredes' For the Love of Food at Hôtel la Nouvelle République and my favorite cafés in my neighborhood near Montorgueil like Bianco and Au Rocher de Cancale," she enthusiastically suggests.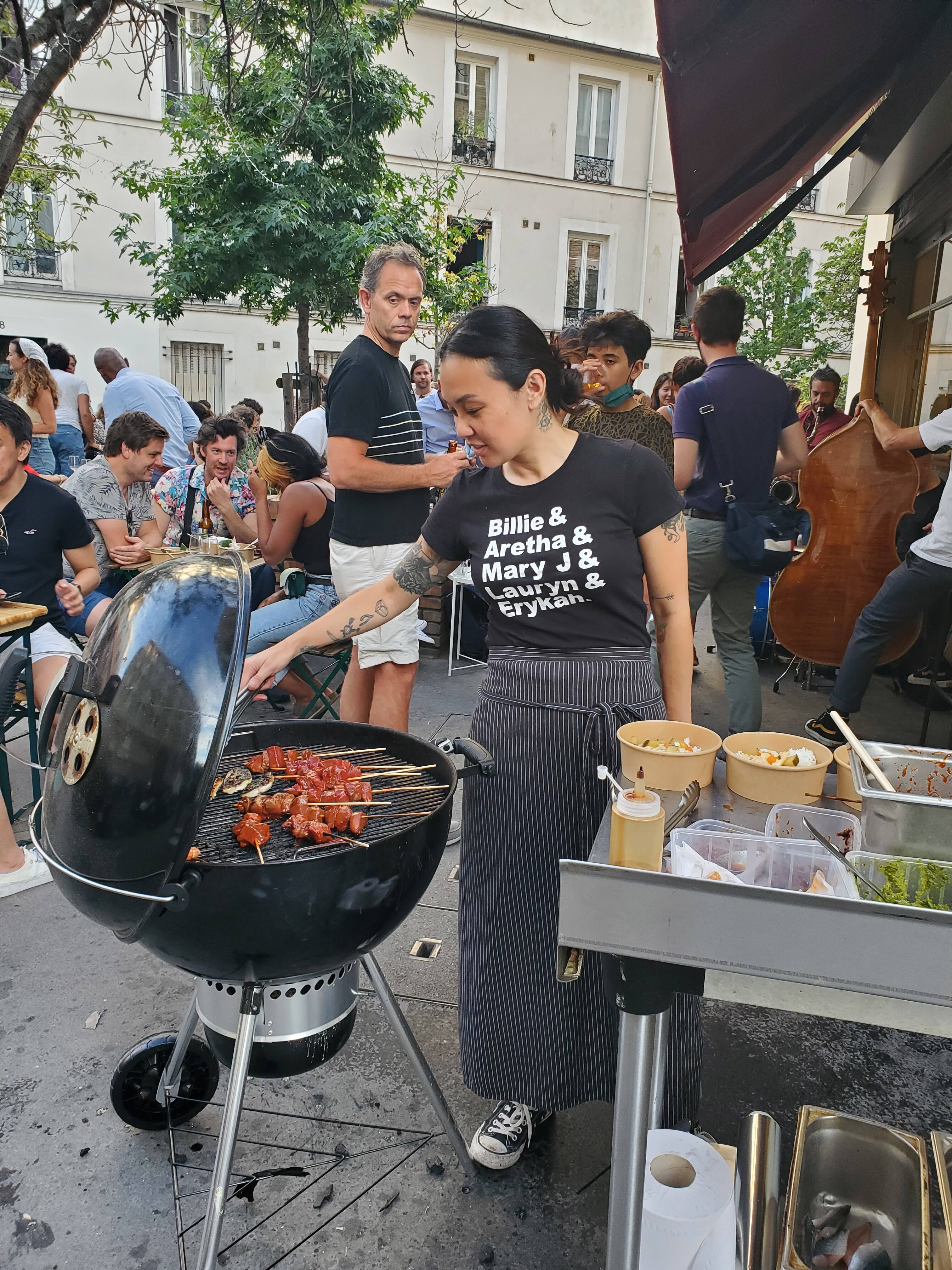 Food scene in Paris getting more street. Starting with former Metro beauty editor Erica Paredes' Pinoy BBQ popup
Michealle also took the time to correct a notion purported by the show, particularly on that restaurant "sending back the steak" scene.
"As far as the customer not being right, it's the opposite, actually. Here, if someone is not happy with what they ordered, they ask the server to take it back to the kitchen. The staff are more than happy to do this, especially if you are a frequent client. Even with wine, if you don't like the taste of what you ordered, they change it for you. If you don't think the Champagne is cold enough, they open a fresh bottle," she clarifies.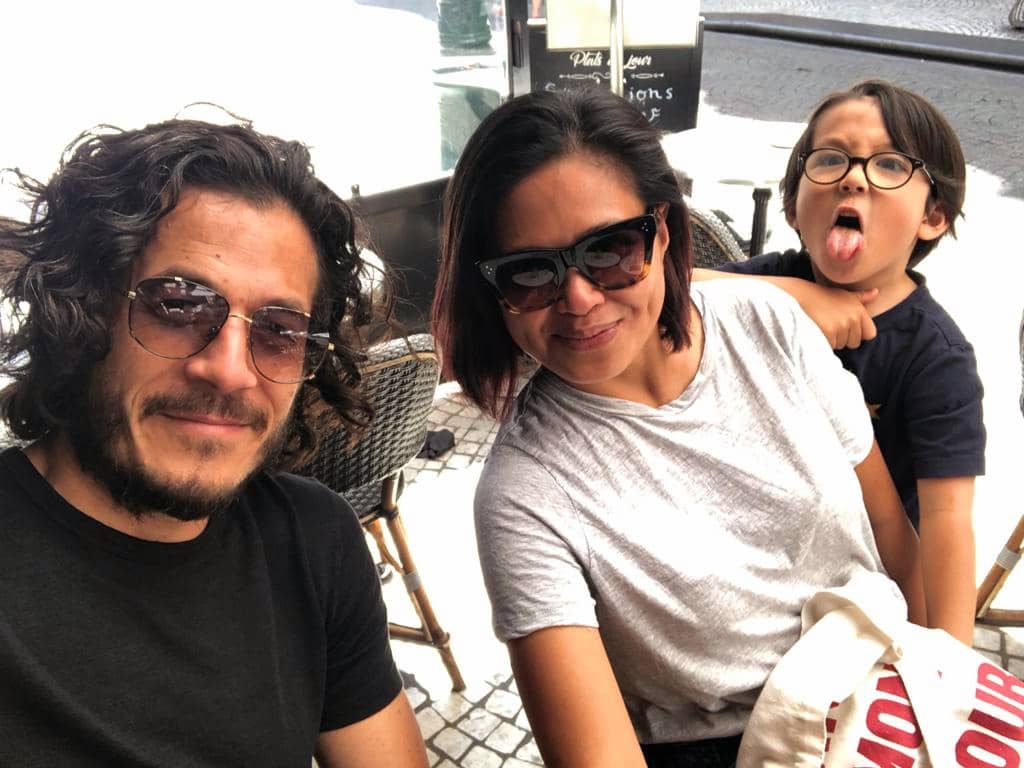 Michealle, with her husband Lan, and son Andre having apéro at their favorite terrasse on Montorgueil.
Emily's apartment in Paris also became a subject of correction owing to it being referred to as
chambre de bonne
, a small, single room for maids on the top floor of a building.
"Apartments in Paris are very expensive. What they called a 'chambre de bonne' in the show was a big apartment with a great city view, which is just not possible to be called as such. [On the other hand], the problems of plumbing, doors and staircases are common though for the older buildings that have not been renewed," she narrates.
Clichés and exaggerations aside, Michealle completely enjoyed watching Lily Collins' show.
"I liked the scenery most of all. Seeing all those places that I know, but in a new context, makes me appreciate them more. I also love how the "terrasse (a flat, paved area outside a café where people sit to drink)' culture comes out very strong in the show. This is a big part of Parisian life. Of course, the aspirational part of it is something that I think is important. These days, we need to make people dream. Life is already challenging as it is and someone, somewhere will need an escape. And, for even just an hour, they can live a utopian Parisian life through Emily," Michealle declares.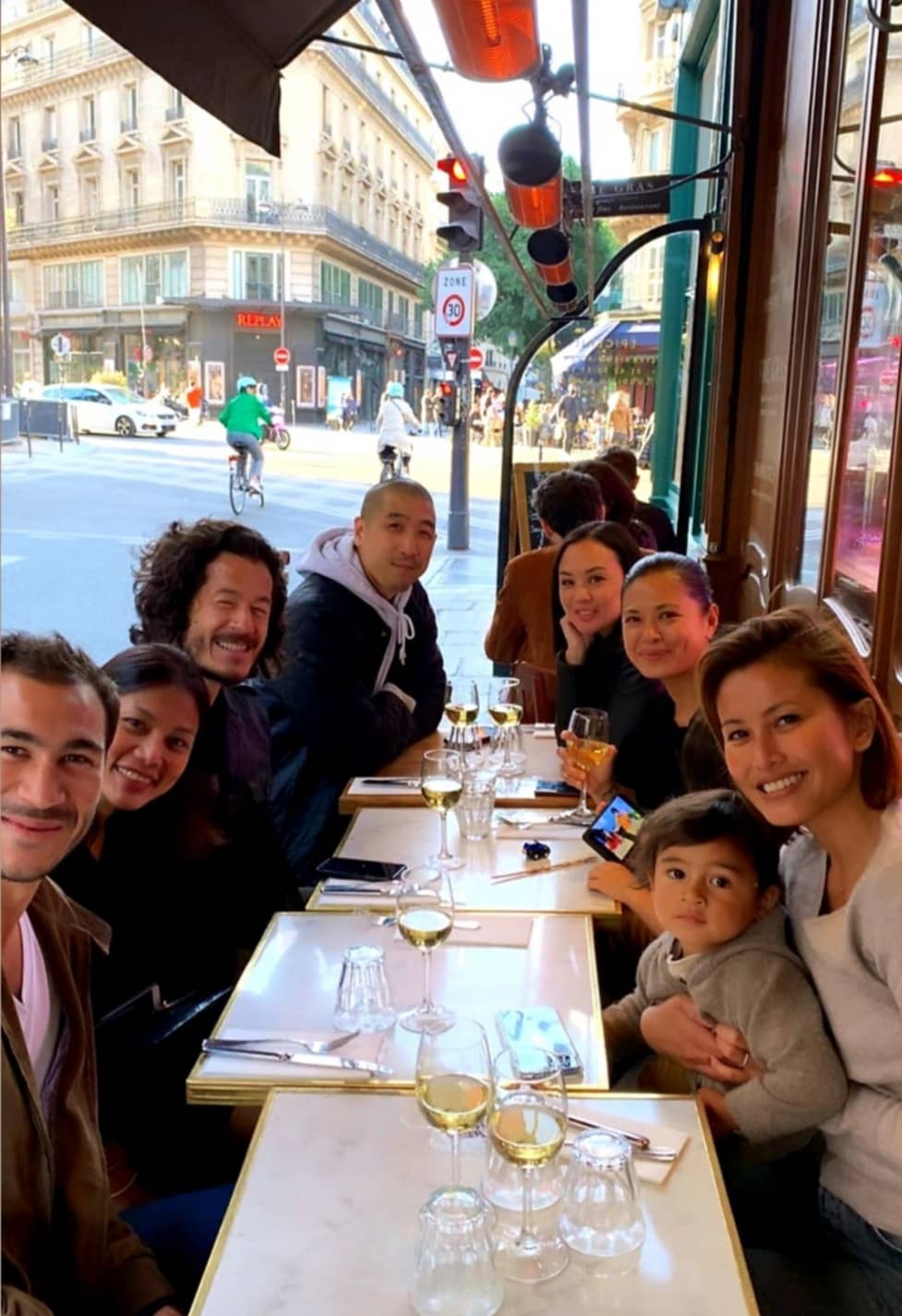 "The terrasse culture is essential to Parisian life... and it's a family affair," shares Michealle.
Overall, Michealle, as a Parisienne, thinks Emily in Paris is worth watching and would definitely recommend it to people.
"I was talking about the show with my husband, who is the most Parisian French person I know, and even he thinks it's not so bad. Yes, there are many clichés but it is fiction. I don't think Darren Star wanted a realistic portrayal of Paris. He did the same with New York. If you want to watch a show on the real Paris, then watch the news. There's enough grit and strikes and rats going on there," she opines.
"But if you want to see a Paris that makes you laugh, makes your jaw drop at the sight of the sparkling Eiffel Tower, makes you dream of going to the Palais Garnier, and makes you think about how nice it is to sit on a 'terrasse' with a glass of wine, then this show can take you there," Michealle concludes on a dreamy note.
Emily in Paris is currently streaming on Netflix.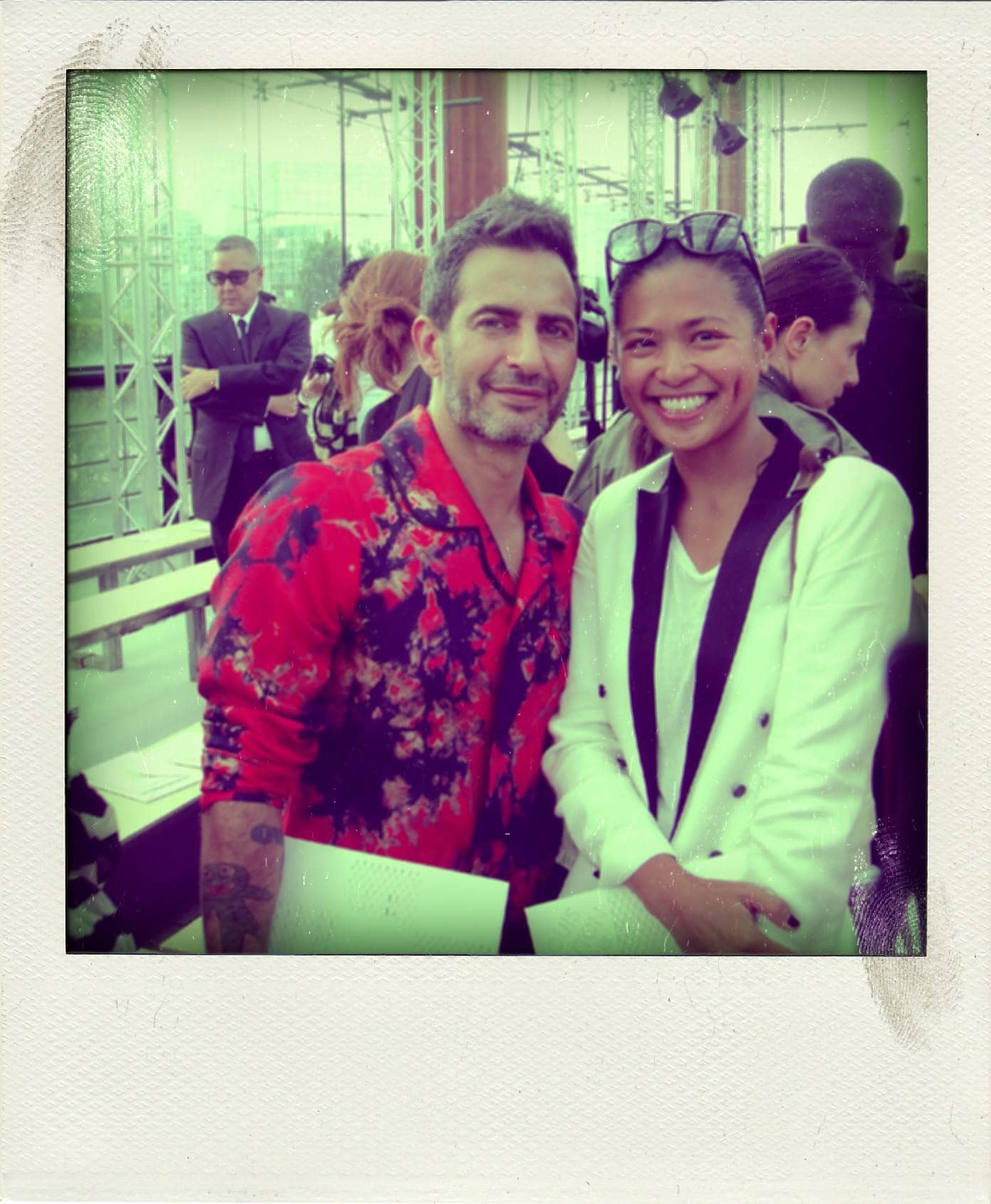 Michealle in Paris