What Keeps Me Calm: 'Gaya Sa Pelikula' As My Friday Night Habit
Seeking for a shed of freedom in isolation, this writer found liberation for something important, yet tucked deep in secret in BL series
Welcome to What Keeps Me Calm, a series of movies, television shows, albums, books, and other works of media that are comforting us during these incredibly stressful times. On particularly sad and disheartening days, there's nothing better and more consoling than to turn to our favorite things to read, watch, and listen, as these offer a respite from the hardships we face collectively and individually.
---
Before the pandemic happened, Friday nights for me meant going to live gigs in Route 196 or saGuijo—releasing the pent up stress from the past work week with a solid (for lack of better term) rak from performances of my favorite local bands, having a beer (or two) with friends as we sing and dance along to the music, and spend the after hours just talking to anyone in the crowd, or people-watch, or hop on someone's car to join them in the next shindig. It was crazy, fun, and liberating—the kind of feeling that, I realized late in my life, I fell in love with. The freedom is addicting and keeps me coming back. Every single Friday, and even on other nights of the week.
And it was freedom that I greatly missed when the lockdown came. Gatherings aren't allowed, music venues closed, musicians have resorted to performing online, and we're all stuck inside our homes. It caused a great deal of sadness and stress, knowing that what once was your 'safe space,' won't be there anymore—at least for a while.
I knew I had to seek for even a shed of freedom elsewhere, even in isolation. And it's the time I found liberation for something important, yet tucked deep in secret. The rise of Boys Love (BL) series came into the picture, making an oft-sensitive topic in a conservative society like ours more public and offering a bigger platform for awareness and discussion about the LGBT community.
I've always shied away from talking about this "quirk," having this huge interest in gay people for as long as I can remember, not understanding why I like it while others don't, afraid that I'll be judged or unaccepted because of it. I've always wondered why things are so complicated when it shouldn't be, because at the end of the day, we're all just individuals with our own identities, regardless of our gender.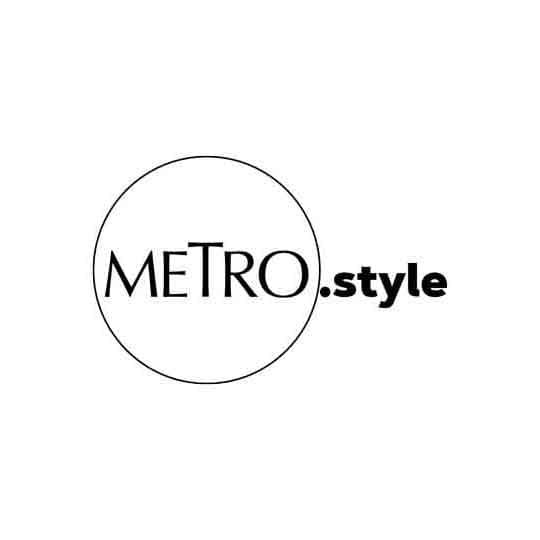 Collage of posters for 'Gaya Sa Pelikula' | Twitter @gunsthetic
Having these BL series on my watchlist offered a comfort I didn't think I'd discover until it's here. For months in lockdown, I've lost count in the number of BL series I lost sleep over. There's one show, however, that gave a totally different experience to me. Globe Studios' Gaya Sa Pelikula, which premiered last September, has become my favorite Friday night habit—for reasons that go beyond having the kilig feeling the lead characters Vlad Austria and Karl Almasen, played by Ian Pangilinan and Paolo Pangilinan, bring to every viewer's chest.
It's not just a BL story. I can't even put the proper words in a sentence, maybe because it should be just this simple—Vlad and Karl are two people who unexpectedly found love in each other. But the fact is Gaya Sa Pelikula offered much more than that. It's a coming of age story, with realizations that involve the struggles of coming out as a gay person, acceptance, forming bonds as well as healing wounds, and growing up. All while masterfully weaving all these together in one storyline, captured in compelling dialogues, parallelism, and camera shots. Taking inspiration in Filipino movies, as its title suggests, serves nostalgia in the viewing experience. Find takes that will make you recall "One More Chance," "A Very Special Love," and even "Don't Give Up On Us" and "Sana Maulit Muli."
Another thing that struck me is its genius musical scoring. In my friend's words, we "don't know if the scene is made for the song, or the song is made for the scene." Take, for example, The Dance, where Coeli's "Magkaibigan O Magka-Ibigan played; the momentous "Ride Home" with Ben&Ben on the background, and; the painful burst brought by Nathan & Mercury's "Fools" in the previous episode's ending. UDD's "Unti-unti" as the main soundtrack housed the whole rollercoaster of feelings from Gaya Sa Pelikula, all in less than its five-minute run.
Unforgettable scenes make you ponder and dig deeper into your truths. It opens the room with perspectives of different people trapped in different yet relatable situations. And while other characters might throw lines that make you think otherwise, the scenes are created in a way that doesn't invalidate the character's respective sides that you'll find yourself in either or all of their shoes, at one point in your life—Karl's panic when other people outside him and Vlad's 'safe space' caught them in an intimate moment; Vlad's pain and trauma caused by the lack of acceptance in people he loves; even Judit's aggressive approach towards Karl in episode seven.
As a person who likes to think a lot and, more often than not, tends to shove emotions at the backseat, watching Gaya Sa Pelikula gave me the valid excuse to let deep-seated feelings consume me, to cry out what I have been keeping hidden for far too long, to console me with the fact that being myself, even the parts that other people may find hard to accept, is completely okay. Having this show provided me the relief I unconsciously didn't know I needed—until it came.
To have something to look forward to that validates my feelings and teaches me about certain thoughts and emotions that aren't as openly discussed in a conservative society such as ours, to put it simply, feels so good. It feels empowering. It feels great to know that these things do matter. And I feel my eyes welling up being reminded that, apparently, I wasn't alone—that there are other people, like me, who have been in the dark for too long. And thanks to the show, have gathered the courage and let themselves be brave, and, finally, find the "dead behind the closet" — and set themselves free.
With the last episode airing tonight, there's a feeling sepanx that's been consuming me since last week (which is the show's initial release date for the final episode). Although it's hard to say goodbye to something that has consoled and given you a lot in these specially hard times, good things must come to an end. At least, I'll be carrying on my Friday nights with lessons picked up from it. And of course, rewatch sessions.
---