What Keeps Me Calm: Rewatching The Bold Type
When it premiered, it was everything I needed at that point in my life
Welcome to
What Keeps Me Calm
, a series of movies, television shows, albums, books, and other works of media that are comforting us during these incredibly stressful times. On particularly sad and disheartening days, there's nothing better and more consoling than to turn to our favorite things to read, watch, and listen, as these offer a respite from the hardships we face collectively and individually.
---
I first watched the pilot of The Bold Type in 2017. The Freeform show follows three best friends who work in publishing in New York City, for a magazine called Scarlet—a fashion magazine similar to Cosmopolitan, Teen Vogue, and Refinery29. Jane Sloan is an assistant-turned-staff writer who has dreamed of writing for Scarlet since her childhood in Colorado; Kat Edison is the magazine's outspoken social media director, who will stop at nothing when it comes to the things she believes in; and Sutton Brady, an assistant whose real passion is in styling. As millennials, they're smart, principled, and firm in their convictions—but they're not one to pass up a brunch or a pre-morning meet-up at their favorite juice bar.
When it came out, I was a fresh grad, braving hour-long train rides from Quezon City to Manila and back to report to—and come home from—my first job straight out college. It wasn't always on my radar because I didn't think it would be the kind of show that I would like. But I had heard talk about how refreshing it'd been to see a boss like Jacqueline Carlyle on television. As the magazine's Editor-in-Chief, she was the anti-Miranda Priestly: supportive, open, and no-nonsense. She liked a challenge, and often enjoyed posing her writers a good one, but never as a setup for them to fail; never as a means to put anyone in harm's way.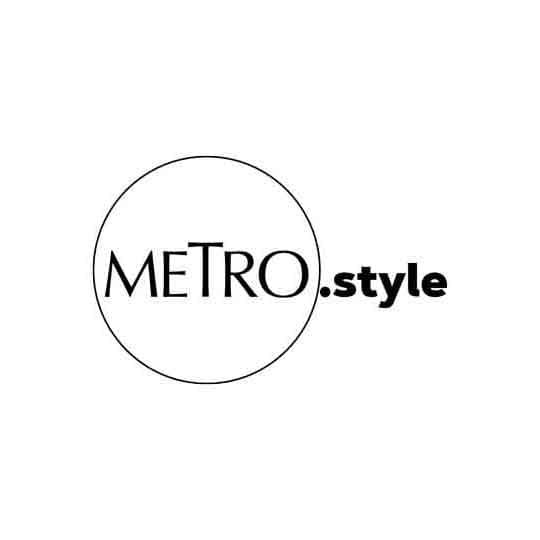 The women of The Bold Type: Sutton, Jane, and Kat | Screencap from Netflix
When I finally took the time to check it out, I was on my lunch break at my first job. I sat at my desk, all the lights in the office turned off (we shut them off from 12 to 1 every day), and press played. I fell in love almost instantly. The Bold Type was earnest and overflowing with love, exactly how I liked my shows to be. It was Jane's first day on staff after her big promotion from assistant to writer, and Kat and Sutton are nothing but ecstatic for her. Almost immediately, the camera pans to Kat in flats (flats! in a show about working at a magazine!) and Jane namechecks Rachel Syme and Nora Ephron. Whatever this was, I thought, was going to be great.
And it was—for me, at least. When The Bold Type premiered, it was everything I needed at that point in my life. As a writer and a Virgo, I quickly identified with Jane. She was anxious to start, not wanting to mess anything up. She pitched things she believed Jacqueline wanted to hear—not things she wanted to write. She was dependent on validation and was a bit too tightly wound, but she loved her job and she loved her friends. As I sat at my desk, my lunch sat forgotten, and the hour passed by with a feeling of vague motivation infiltrating my headspace all of a sudden.
The Bold Type was a favorite show of mine for much of its early run. It's not perfect; it often misses more than it hits, but it tries to do the best it can to serve its characters well. I don't always agree with the statements it makes, and I've long stopped watching, but for a time, I truly believed that it was a show everyone needed to see at least once. It's a fantasy—workplace series often are—but it's a fantasy we need, especially in such tumultuous times.
Early this march, I got a notification from Netflix that The Bold Type has arrived on the streaming platform. My heart leapt in my chest. I'd thought to rewatch it, because the person I was when it premiered four years ago is no longer the person I am now. I've since started working in media myself, and have since processed a great deal of things that affected me differently when I first saw the show's pilot.
Back then, I hadn't yet figured out what I wanted to do with my life; I hadn't yet figured out a lot of life. But since a pandemic forced us all home, taking with it millions of lives across the world, I'm bound to have changed in more ways than one. Watching The Bold Type a full year after lockdown first began was not something I had planned on doing. But hey, neither was watching this show to begin with, and I'm happy with how that worked out.
The Bold Type is available to stream on Netflix.
Screencap from Netflix