Why You Should Watch Pinoy Big Brother Kumunity Season 10
We list 5 reasons why you don't want to miss out on the latest season of the long-running reality TV show!
Have you met the newest batch of housemates in "Pinoy Big Brother Kumunity Season 10" Celebrity Edition yet? The overwhelming attention that the latest season of the long-running reality show has received lately is just a testament to how much viewers have been eagerly anticipating this show in recent months. And the hype is real!
This season is composed of three editions—Celebrity, Adult, and Teen Editions—marking the third time all three editions are part of one season following the All In and Lucky 7 seasons. The latest Celebrity Edition showcases exciting, authentic, and relatable personalities—including volleyball superstar Alyssa Valdez and actress Alexa Ilacad—competing in various tasks that has us eagerly glued to our screens.
Below, five reasons why you should be tuning in to Pinoy Big Brother Kumunity Season 10 Celebrity Edition:
1. Exciting, strong personalities
Say hello to perhaps the most diverse and colorful batches in PBB history! This current roster of celebrity housemates is definitely one of the most interesting since the reality show started. The Celebrity Edition has a beauty queen, a mixed martial artist, a new breed of young singers and artists, actors, and comedians. Also joining the mix, a radio DJ, a celebrity athlete, and a popular live streamer.
The twelve are joined by more celebrity housemates of 'PBB: Kumunity Season 10' including Albie Casiño, Kyle Echarri, Benedix Ramos, and Chie Filomeno!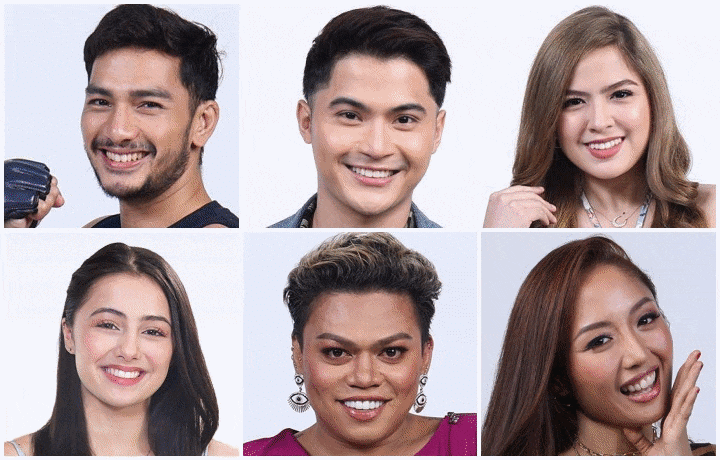 Meet The Celebrity Housemates in PBB S10
Meet The Celebrity Housemates in PBB S10
2. Bring on the laughs because there are three comedians in the show
Get ready to literally laugh out loud with comedians Brenda Mage, TJ Valdema, and the online viral seller, Madam Inutz, who have been lighting up the house with fun banter and hilarious one-liners!
3. A KUMUNity of singers with unbelievable singing talents

Is it even PBB if not even one song was written and recorded inside Kuya's house? Through the years, the show has been a wonderful platform for aspiring singers to show off their talent. This edition, there are three singers in the house—and we're almost so sure Big Brother would make them perform or write songs during their stay!
4. Bianca Gonzales, Melai Cantiveros, and Enchong Dee host the KUMU Show

Watching the show via Kumu? Last season's hosts—Gonzales, Cantiveros, and Dee—are back to host Pinoy Big Brother's feed on the app!
5. More platforms are available to see the show, plus it now airs at an earlier time slot

Don't fret if you don't have free TV and cable TV to watch the show. Aside from A2Z Channel 11 and Kapamilya Online Live, live streams are also available on KUMU and iWantTFC. On YouTube and Facebook, simultaneous airing of daily episodes is also available via Kapamilya Online Live. 24/7 live streams are made available worldwide through the Filipino-based streaming app, Kumu.
It's also got an earlier time slot! No need to wait until late at night to catch up on everything happening inside the house. Airing of the daily episodes of the show is now every 5:45 PM on weekdays. Weekend airings, on the other hand, are every 7:00 PM on Saturdays and Sundays. Catch-up episodes are available on iWantTFC and Kapamilya Online Live.
---
Don't miss the exciting moments inside the house as the housemates strive to hide or reveal their true selves on Pinoy Big Brother Kumunity Season 10. Pinoy Big Brother Kumunity Season 10 Celebrity Edition airs on A2Z, Kapamilya Channel, and Kapamilya Online Live.