Your Ultimate Cha Eun Woo Drama Guide
Fair warning: you will surely fall into the rabbit hole that is Cha Eun Woo!
Dubbed as the "face genius", True Beauty actor Cha Eun Woo (real name: Lee Dong Min) has continued to impress his fans with his undeniable good looks and talents across the world of K-pop and K-drama.
But how did his career begin? ASTRO member Cha Eun Woo actually started as an actor, with a minor role in the 2014 film My Brilliant Life. He trained for three years under Fantagio, a South Korean entertainment company, and debuted as an idol in 2016. Since then, he has appeared in various K-dramas such as Hit The Top, My ID is Gangnam Beauty, Rookie Historian Goo Hae-Ryung and True Beauty.
Cha Eun Woo has continually gained popularity through the years. He established himself as a sought-after singer, actor, and model, with countless endorsements, awards, and roles. To name a few, he has collaborated with top brands like Burberry, Bulgari, and Montblanc! He even won awards like the Excellent Actor Award and the Best Couple Award at the 2019 MBC Drama Awards for his role in Rookie Historian Goo Hae-Ryung, and the Rookie Award at the 2020 SBS Entertainment Awards for the variety show Master in The House.
With his impressive record and obvious talent, what's there not to love about Eun Woo?
To see more of him in action, we've listed down his must-watch K-dramas for you to binge on. Fair warning: You will surely fall into the rabbit hole that is Cha Eun Woo (... just like how we have fallen.) Enjoy!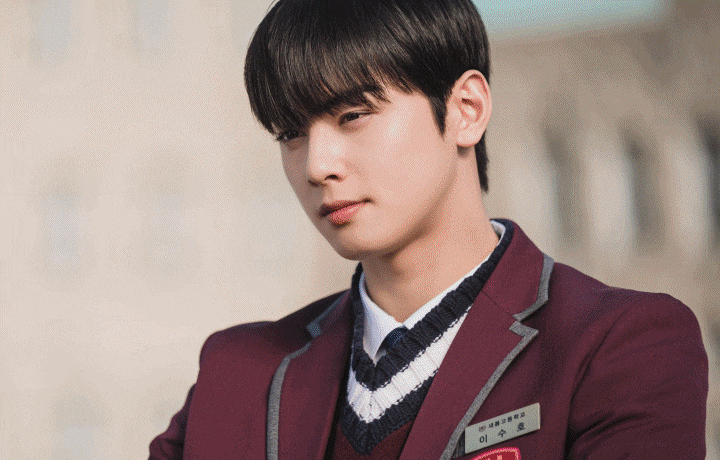 Your Ultimate Cha Eun Woo Drama Guide
Your Ultimate Cha Eun Woo Drama Guide
Aside from the dramas listed above, Eun Woo is reportedly in talks for the role of Kang Chan Hyuk aka John, "a stylish exorcist priest who has an optimistic personality," in the drama Island. He is also in talks to star in the webtoon adaptation "Dak Gang Jeong" (romanized title) by director Lee Byung Hun.
We really can't wait to watch more of Eun Woo! There's no doubt that this is just the beginning of his continued success.