4 Reasons To Watch Lee Seung-gi's "Vagabond" Series Now!
You have to see the action scenes on the show—Lee Seung-gi did as many stunts as he could!
South Korean actor, singer, and host Lee Seung-gi's first-ever fanmeet in Manila, Philippines took place yesterday, October 12, at the New Frontier Theater in Cubao. This event, which was produced by ABS-CBN Events and CDM Entertainment, is a part of the "2019 Lee Seung-gi Asia Fan Meeting: Vagabond Voyage" tour, and is actually its first leg. Lee Seung-gi will head to Bangkok on October 19, Singapore on October 26, and Kuala Lumpur on November 30.
It was the Vagabond star's first time in Manila, and he was overwhelmed with so much happiness upon meeting his Filipino fans. It was indeed a long overdue fanmeet as many of these Pinoys have been wishing to see him even way back when they first saw him on the series My Girlfriend is a Gumiho (2010). This project was followed by his other must-see series such as The King 2 Hearts (2012), Gu Family Book (2013), You're All Surrounded (2104), and Hwayugi: A Korean Odyssey (2017) which aired on ABS-CBN last year. Currently, he is working on the TV series Vagabond and the variety shows Busted! S2 and Little Forest. Making his Asia tour more special is the fact that Lee Seung-gi is marking his 15th anniversary in the entertainment industry this year.
This Asia tour is for the promotion of Vagabond, which premiered just last September 20. The action-thriller casts Lee Seung-gi as stuntman Cha Dal-gun who lost his nephew to a mysterious plane crash which he later discovered to be connected to a grand conspiracy. Here, he is paired with his former Gu Family Book co-star Bae Suzy who plays the role of Go Hae-ri, a covert operative for the National Intelligence Service.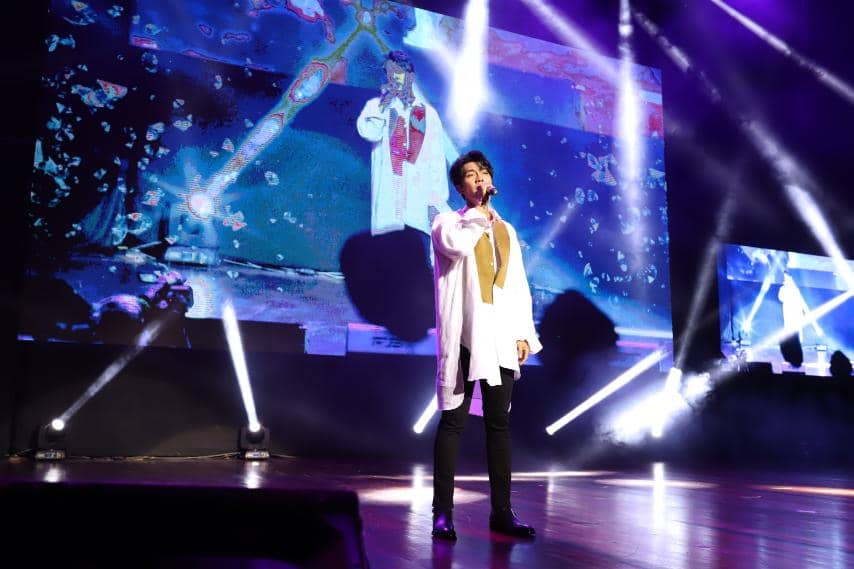 Lee Seung-gi at his first-ever fanmeet in Manila | Photo courtesy of ABS-CBN PR
During his first-ever fanmeet in Manila, Lee Seung-gi entertained the audience with impressive song and dance numbers. He also shared a lot about himself during the talk show portion with host Sam Oh. He gamely took photos with the fans, and participated in a fun game with them! One lucky fan also got to take home a lunch box of kimbap (Korean sushi roll), which Lee Seung-gi especially prepared onstage; it's worth mentioning that this segment showed his charming, perfectionist side as he really thought long and hard about what ingredients to put in (he ended up with a kimbap made with sheets of nori seaweed, rice, cheese, quail eggs, and grapes).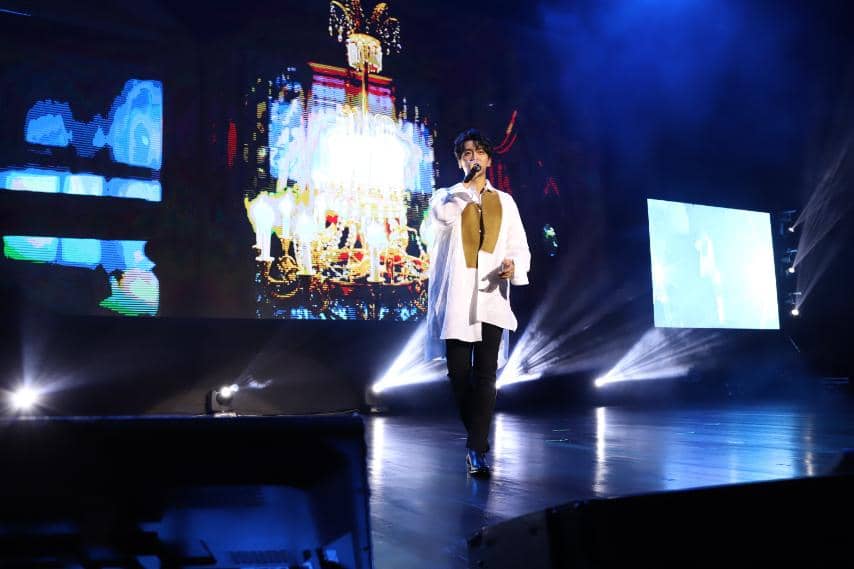 Lee Seung-gi is considered a triple threat as he isn't only an actor and a host, he's a singer, too, with several albums to boot. | Photo courtesy of ABS-CBN PR
Lee Seung-gi talked to his Filipino fans about how it was like working on Vagabond, so we're listing here four reasons that will convince you to watch the series now!
1. It took almost a year to finish shooting this show, and that's because so much attention to detail went into creating it.
And that amount of time tells us how passionate the actors and the crew behind Vagabond are. All the hard work they put in in creating this show was well worth it in the end, because it has received great feedback so far. It's now on its eight episode. Asked about how he felt upon seeing the show come to life for the first time, Lee Seung-gi shared through an interpreter, "Well, I actually only got to check the rough draft, so when I first saw the first episode, I was really impressed with how everything turned out. I was really proud. But as the show progresses on, I promise it only gets higher, so you have a lot to look forward to."
Lee Seung-gi shared that one 12- to 13-minute scene where he was chasing someone actually took two weeks to shoot. Another scene where he jumped off the building and dropped down a car took four hours to shoot, to perfect the way he'd fall. "That probably only took 0.2 seconds," Lee Seung-gi points out in jest. But he emphasized that he appreciated all these small details, because they make the show better.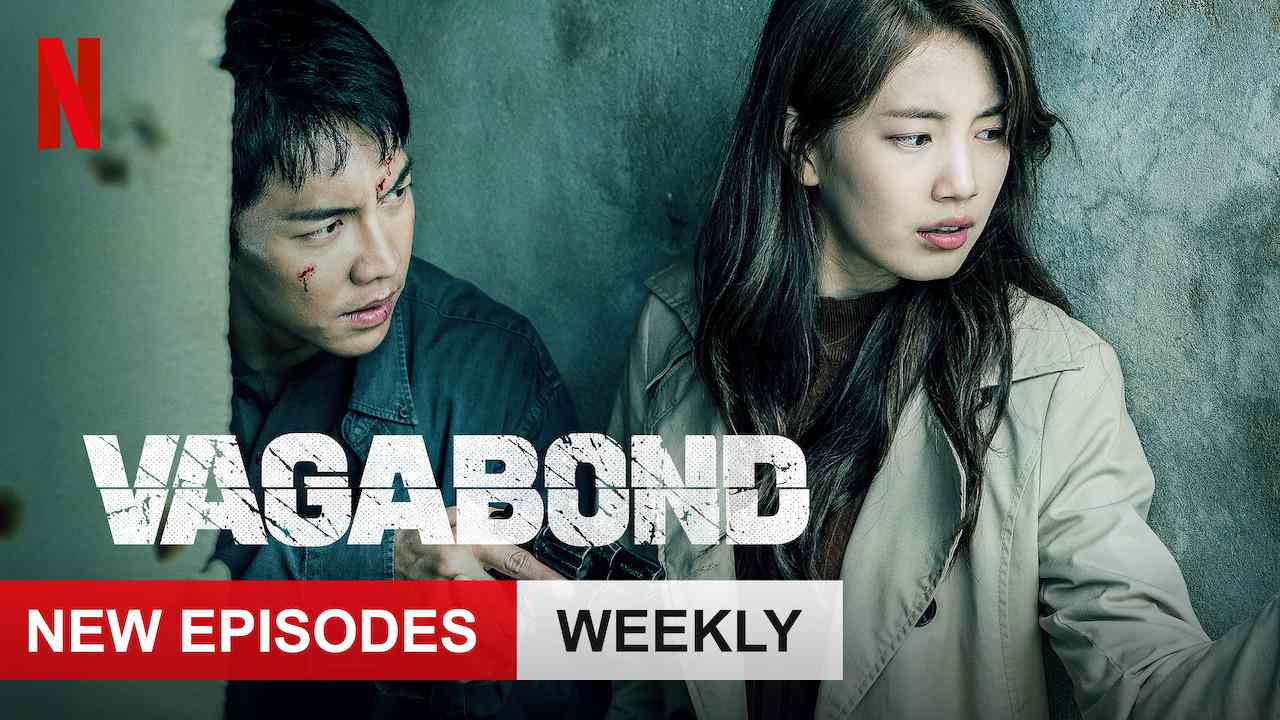 Lee Seung-gi and "Vagabond" co-star Bae Suzy | Photo from Netflix
2. Lee Seung-gi did as many stunts as he could!
Well, his character is a stuntman, so it was imperative that his stunts were convincing and executed flawlessly, with hardly any body double (except, of course, for some extremely difficult scenes). There's a lot of jumping, running, and falling on the show, and Lee Seung-gi proudly did a lot of that himself!
Did he hurt himself while shooting? He says, "Thankfully, there were no big injuries. It's an action TV show, so there were constant small bruises here and there but, you know what, it was actually really okay." Lee Seung-gi said fans should check out Episode 7 and pay close attention to it, because he had a Band-Aid on near his eye there since he really had a small scar then.

Lee Seung-gi adds, "To be honest, it's really scary. The fight scenes are okay but there are stunts and a small mistake could really lead to a big accident, but I really trusted my team and they trusted me. It's a very trusting environment. And I got to pull off such great stunts because of them."
The actor knows that the less stuntmen there are, the scenes become more lively from the viewers' perspective. So, he cited one particularly tough scene that he managed to do himself, saying, "That scene where I jumped off the building, the director wanted me to just pretend that I was jumping, but I actually jumped off the building. You can see the back, the front, and the bottom [angles]. It was really important for me to do as much stunts as I could."
3. Lee Seung-gi's abs make a cameo appearance!
Asked about how he prepared his body for the role, he shares, "The role that I'm playing currently, he's not really a super buff guy. I normally workout, so what I did was I added a little extra training here and there instead of trying to really bulk up."
4. Lee Seung-gi and Bae Suzy have an undeniable chemistry onscreen.
This is the second time they starred in a show, the first one being Gu Family Book back in 2013. On working with Bae Suzy again, he says, "The chemistry is a lot better. The first time we met, we were both at a really young age so we weren't that as experienced but six years later on, with more experiences to show, we were able to pull everything out of this one. I'm really, really happy about it." Despite this being an action series, you can expect lots of kilig moments between these two!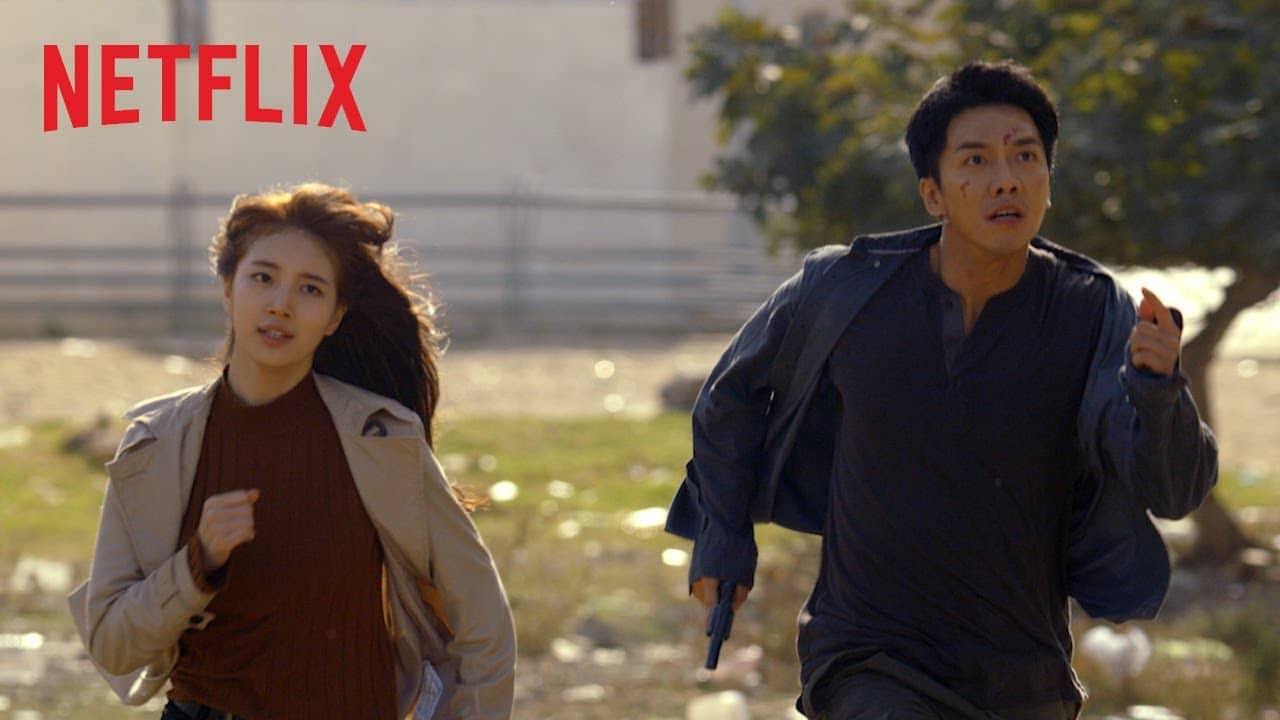 Photo from Netflix
Vagabond is available for streaming or download via Netflix.
Fanmeet photos courtesy of ABS-CBN PR