6 Reasons That Make Award-Winning K-Drama "Stove League" Worth Watching
This underrated series about an underdog baseball team was named the Best Drama at the recent 56th Baeksang Arts Awards
The recently-concluded 56th Baeksang Arts Awards named baseball-themed TV series Stove League (or Hot Stove League) the Best Drama. It beat arguably more popular K-Dramas such as Crash Landing on You, Itaewon Class, When the Camellia Blooms, and Kingdom.
The 16-episode series was broken down into 39 episodes of about 20 to 30 minutes each. At first, the idea of binge-watching 39 episodes felt like a challenge that's hard to take on. But after the first episode, I was hooked, and hopping from one episode to the next became such a breeze.
Hot stove league is used to refer to baseball's off-season. It's a term that stemmed from the idea of baseball fans gathering around a hot stove during winter time, to discuss the teams and the players, and what their performances are shaping up to be for the next season.
The series Hot Stove League is focused on the baseball team called Dreams, which has been the worst in the league for four consecutive years. Because of this, their former general manager resigns, and the team hires a new one they're banking on to help them improve their team's standing: Baek Seung-soo, portrayed by Namgoong Min. Though he has no experience in baseball, Baek Seung-seo has a "golden resume," because all the sports teams he handled before had numerous wins, except that they always get disbanded in the end due to reasons that are beyond his control. Although his colleagues at Dreams are satisfied even with just placing second to the last for the next season, Baek Seung-soo aims for victory, and is determined to stop at nothing until he brings this team to the top of its game. He finds a solid partner in achieving his goal in Dreams' Operations Manager, the driven and passionate Lee Se-young (portrayed by Park Eun-bin), who happens to be the first female baseball team manager in Korea and has dedicated 10 years of her life working for Dreams. The road to the top became less challenging, thanks to the other team players (those who don't go on the field and are behind the scenes but are also crucial to the overall success of the team) who have provided endless support for the baseball players.
Below, we list down the reasons why Stove League is worth watching:
Warning: Minor spoilers ahead!
1. Even if you're not a fan of baseball, you'll appreciate its story.
Technical terms can get intimidating and off-putting, but once you get past them and allow yourself to not overthink each term and strategy presented, the viewing experience gets better. Well, it doesn't hurt, too, to be informed about the basics of baseball, which is a popular and well-loved sport in South Korea. While baseball is at the core of this series, the main message that ultimately comes across is the importance of teamwork (as they say, teamwork makes the dream work). There's something heartwarming about seeing strangers become colleagues and eventually friends. Throughout the series, you can't help but root for the underdog. Even though you know that somehow, someway this team is going to end up winning, going through that journey with each and every character is an enjoyable and inspiring process. Along the way, you get nuggets of wisdom that could serve as motivational tools even for everyday life. The ideas behind baseball politics can be applicable to other fields as well, so in a sense, it's relatable to many. Underneath the baseball theme, Stove League also tells stories of courage, loyalty, camaraderie, resilience, self-improvement, and of course, teamwork.
2. Namgoong Min is the lead actor, and he did an amazing job at portraying a headstrong, baseball novice general manager.
To be honest, I wouldn't have been surprised if he won the Best Actor for TV at the recent 56th Baeksang Arts Awards. While his fellow nominees also had memorable portrayals, Namgoong Min was consistently good in this series—while his facial expression or voice pitch barely changed, he was able to display varying levels of intensity in his acting. I've come to know him for his villain roles in A Girl Who Sees Smells and Remember, so it was such a treat to see him portray the lead character, who's always ready with powerful comebacks every time people try to bring him down. His character, Baek Seung-soo, is a very realistic, goal-oriented type of leader. He may be cold and aloof, but he's clever, analytical, and a problem solver. No matter how difficult and complicated things may get, you can trust that he can navigate around them, and his strategies for how to make Dreams a strong team—the strongest in the league even—are what will surely keep you on the edge of your seat.
3. The pacing is done just right.
There's a somber mood that feels like filters for each episode, and I think that goes well with the slow yet steady progression of events in the series. Let's emphasize that slow isn't necessarily boring. The turn of events in Stove League may not be as fast-paced as how other K-Dramas deliver the scenes, but it has a way of keeping its viewers' attention. There may be scenes that feel dragging, but nevertheless, you'd still find yourself looking forward to what's going to happen next. And because of the slow pacing, you'd get to appreciate each character more and learn from each of their struggles. Personally, I also feel that cutting the series into digestible mini episodes worked, because it was just so easy to binge-watch that way—you won't even realize you've finished half of the series already!
4. The cast members are good, and each character gets his or her turn in the spotlight.
When asked why he decided to accept this project, Namgoong Min says, "I thought the script was well-written when I first read it. I went to my first meeting with the writer with positive thoughts, and I was impressed that the writer had already planned out the whole story. That's when I decided that I should take on the role... It's also a relief that I get to work with many actors who will make my acting richer." He was right about his first impression of his co-actors; they did complement his acting very well. Each of them delivered brilliant performance—from the players, to the coaches, to the people behind each of the team's departments, to the bosses, to the rival teams' managers. Special mention, of course, goes to Park Eun-bin, for breathing life to her high-spirited, hardworking character, who's the kind of team player every company would be happy to have. I also appreciated how Stove League highlights the life stories of the players and the employees in such an organic, seamless way. It beautifully shows how important baseball is to each of them, and how devoted they are to their team and teammates.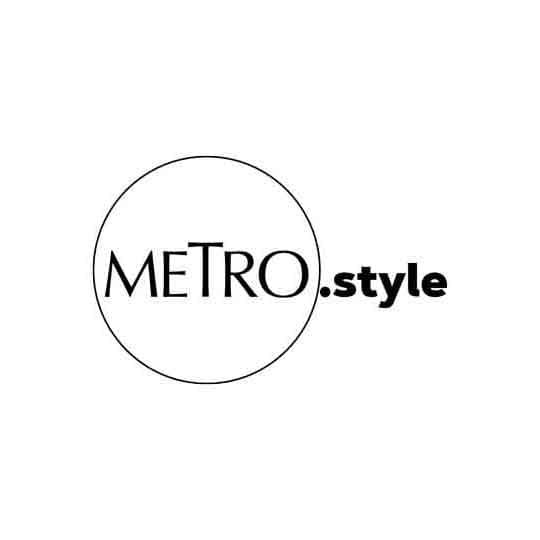 "Stove League" cast members | Photo from Allkpop
5. The twists are subtle yet pivotal.
With many of the surprises resulting from various negotiations and contract deals, the twists in the series are executed with a certain subtlety that won't fail to impress. Staying true to his stoic personality, the pivotal solutions Baek Seung-soo offers are low-key astonishing. In lieu of action-packed, death-defying scenes, viewers get thought-provoking schemes, meticulously plotted game plans, and tricky tactics to outsmart another party. It's a series that keeps you thinking. Don't you like it when what you expect would happen didn't? It only means the story is unique and that it tries its best to avoid clichés.
6. A K-Drama doesn't always need romance to be good.
I was honestly hoping for romance to brew between Baek Seung-soo and Lee Se-young; sadly, that didn't happen. Still, I didn't mind the absence of kilig scenes, as love in other forms took the spotlight—love for family, love for friends, love for colleagues, love for one's profession, and love for one's self.
You can watch Hot Stove League on Viu, the go-to streaming platform for the latest Korean and Asian dramas and variety shows. The Viu app is available for FREE on the PlayStore and AppStore, or access it on your browser at www.viu.com.
To get unlimited downloads, zero ads and access to the latest shows, you can get your Viu Premium subscription for as low as Php25 per month as a limited time offer.* Upgrade to Premium through in-app purchase or credit card. If you prefer charging your subscription to your mobile load, you can upgrade via Globe.
To stay updated with the latest Korean dramas and movies, follow Viu Philippines on Facebook, Twitter and Instagram.
*Available for users who subscribe via Google Play Store or iOS App Store for the first time