That Old Black Taika Magic: A Review of 'Jojo Rabbit'
With six Oscars nominations, Taika Waititi's 'Jojo Rabbit' is a black comedy slash coming-of-age tale that takes a lunatic premise and somehow gives it gravitas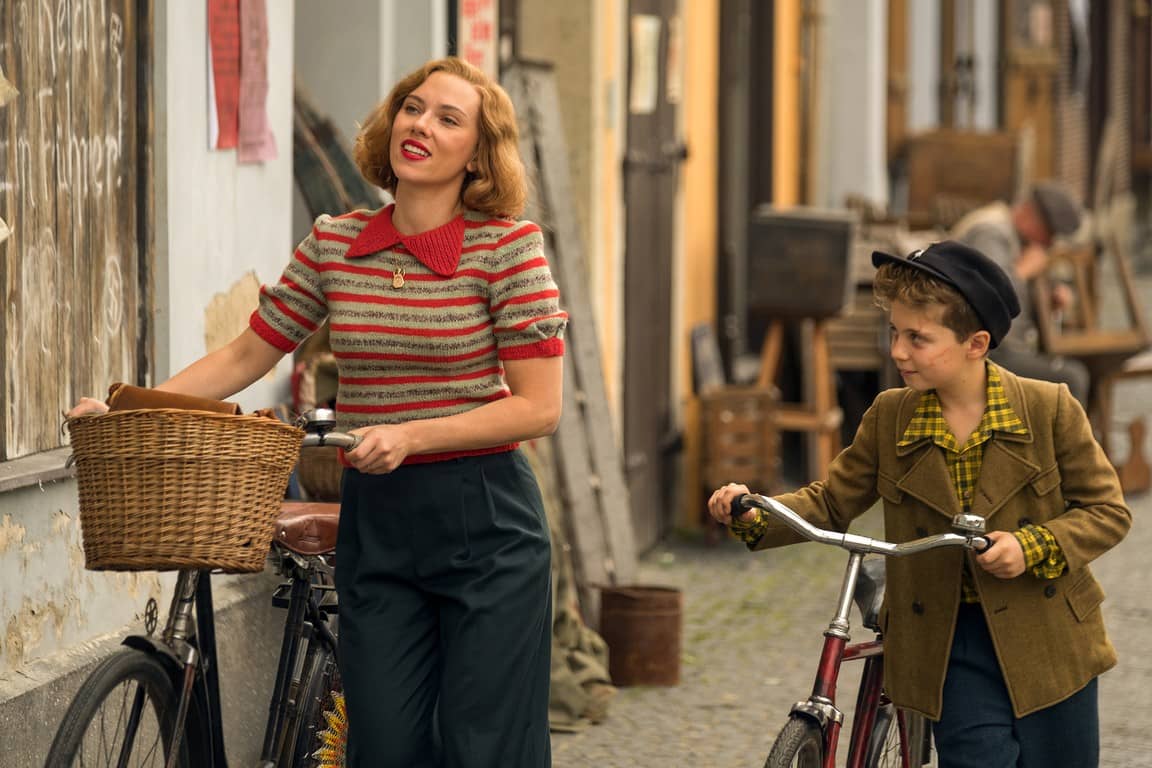 Scarlett Johansson and Roman Griffin Davis in Jojo Rabbit | Fox Searchlight Pictures
Kiwi Taika Waititi is one of the most exciting and engaging filmmakers working today. Ever since I watched What We Do In the Shadows (2014) and The Hunt for the Wilderpeople (2016), I've followed his directorial offerings and have come away super-impressed with his brand of comedy and subtle messaging. His foray into big budget films via Thor: Ragnarok gave this Marvel franchise the shaggy dog kickstart it badly needed, and it's no surprise to find that Jojo Rabbit, which won top prize in Toronto last year, has now garnered 6 Oscar nominations, including Best Picture and Best Supporting Actress for Scarlett Johansson.
To be honest, I don't see it taking home the Oscar statuette in any category it's nominated for, but I'm happy to see Hollywood recognizing the very unique and personal brand of filmmaking Taika brings to the table. And Jojo Rabbit deserves any accolade it garners. From a completely goofy premise, he has remarkably fashioned a film that finely walks the line between broad comedy on one hand, and serious and textured gravitas.
The story revolves around a 10-year old boy during the waning days of Nazi Germany and World War II. What's Jojo (Roman Griffin Davis) to do when all around him he sees Nazi propaganda, and Hitler Youth beckons. At heart a sensitive, reasonable boy, he succumbs to mob mentality, and fashions himself an imaginary friend in the form of Adolf himself (cheekily played by Taika). The conflict arises when he discovers his mother (Scarlett Johansson) has been hiding a young Jewish girl in their house's crawl space. To expose the young girl would mean implicating his mother and guaranteeing her execution.

It's the lunatic and hilarious inclusion of an Adolf Hitler that's played for laughs that gives this film its brio and punch. Sam Rockwell and Rebel Wilson are just two of the actors gamely playing support, and they must have been enthused when Taika gave them the call. You can feel how much fun they're having with their over-the-top portrayal of their characters.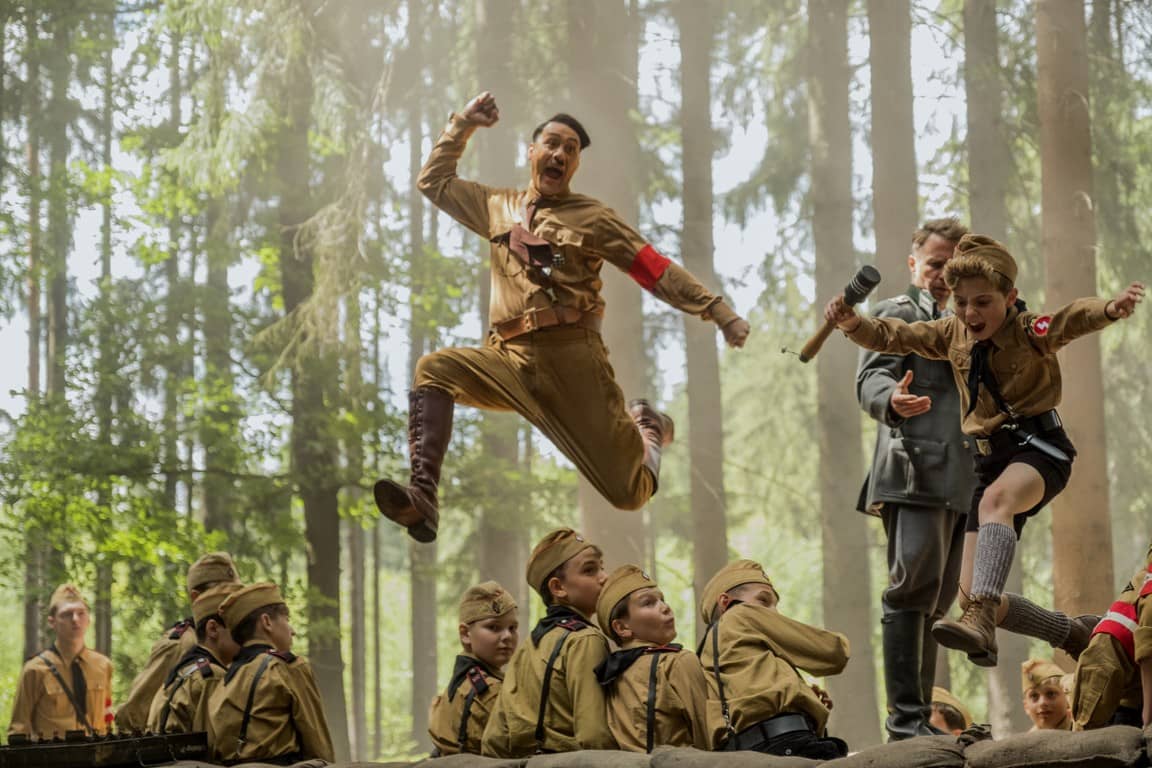 Taika Waititi in Jojo Rabbit | Fox Searchlight Pictures
While Griffin Davis is a revelation, a charming and wonderful child actor; you'll love Scarlett as the mother (and fully support how she's been nominated for Best Supporting Actress in all the film awards shows). She personifies the best response one could have to being a German during those dark days, and be in possession of a conscience. Along with Thomasin MacKenzie who plays the Jewess-in-hiding, Scarlett signify the voices of reason, and how they're often drowned by the countless many whose ignorance and desire to belong, makes them jettison common sense and conscience.

Showing exclusively in Ayala cinemas, Jojo Rabbit takes Waititi away from his comfort zone of New Zealand. Admittedly this one is more contrived and it's a period film to boot, but Waititi has once again delivered the goods, and Jojo Rabbit is my Three Billboards of 2019. Do watch this before it disappears.
Jojo Rabbit opens in Ayala cinemas on January 15.
Lead photos via Rotten Tomatoes