Caught In The Middle: A Review of 'Richard Jewell'
The film 'Richard Jewell' is a gut-wrenching examination of recent history and how both government and media can step all over a person's rights in the pursuit of solving cases and selling newspapers
As directed by grizzled veteran Clint Eastwood, Richard Jewell is an interesting character study of the common man and an even more interesting and sobering picture of how the government and media can trample on an ordinary person with alarming impunity. That this all happened during the 1996 Atlanta Summer Olympics, before the advent of social media is cause for much eyebrow-raising, as we can only imagine how the story would have spiraled even more out of control in this day and age.

For those who followed the Atlanta Olympics, they'll have a vague recollection of this side story—how in Centennial Park, where music concerts were being held, a homemade explosive device detonated. Fortunately, one security guard had noticed the backpack containing the device and insisted on it being considered a suspicious object. When the bomb exploded, a police cordon was being created, and the fatalities were limited to two persons. Hailed as a hero, Richard Jewell had a curious enough history in law enforcement so that a few days after being feted as having saved lives, he was a person of interest as the FBI was tasked to find the perpetrator.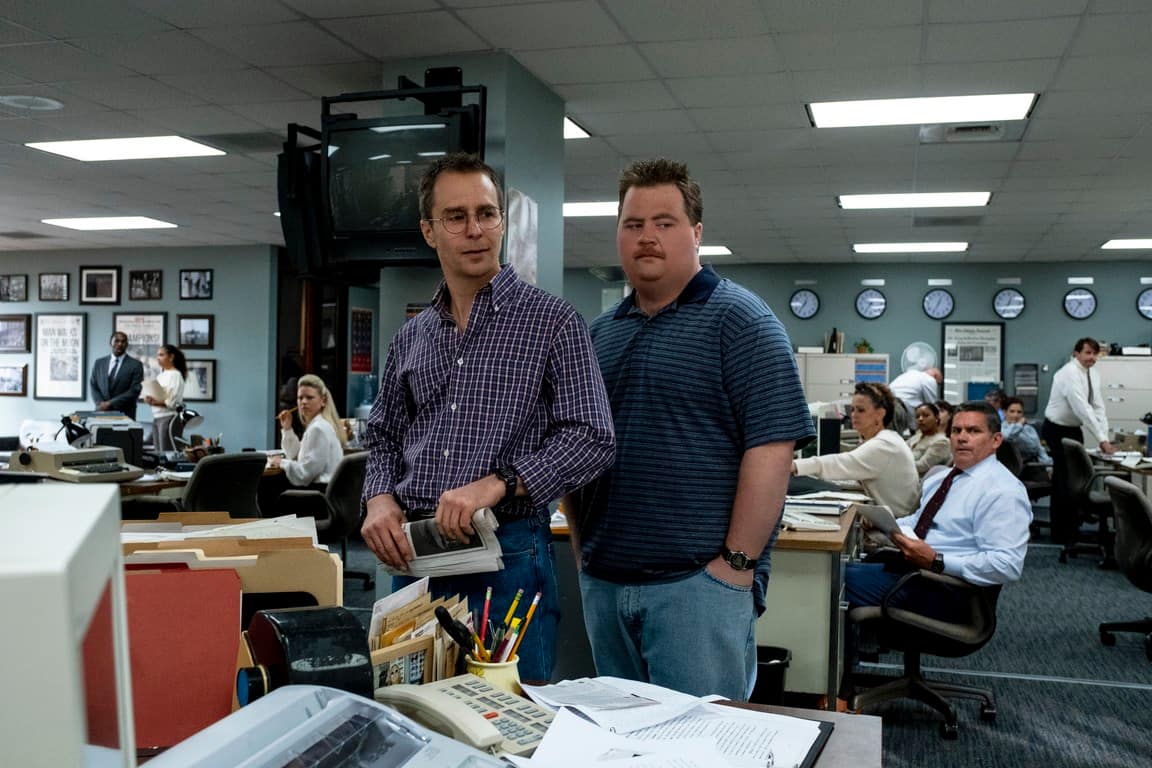 Sam Rockwell and Paul Walter Hauser | Warner Bros. Studios
That's quick work of what the film is about, but with an excellent screenplay that used both a Vanity Fair article and a subsequent book that came out, we are treated to an excruciating dissection of how the pursuit of the story, and how law enforcement wanting to solve cases, can often lead to a sloppy resolution that disregards what's left in its wake. This would be individuals and families whose lives are turned upside down, with no regard for how they have to live their lives after.

To give this film the gravitas it deserves, Eastwood has teased out terrific performances from his cast. There's Paul Walter Hauser as the title character; and we last saw him in minor roles in I, Tonya and BlacKKKlansman. Sam Rockwell as Watson Bryant, Richard's lawyer friend gives us the right kind of controlled outrage as to how his client is being treated. Kathy Bates as Bobi Jewell, Richard's mother. Olivia Wilde as Atlanta newspaperwoman Kathy Scruggs. Jon Hamm as the FBI agent Tom Shaw assigned to find the perpetrator. These are the other major roles in this drama.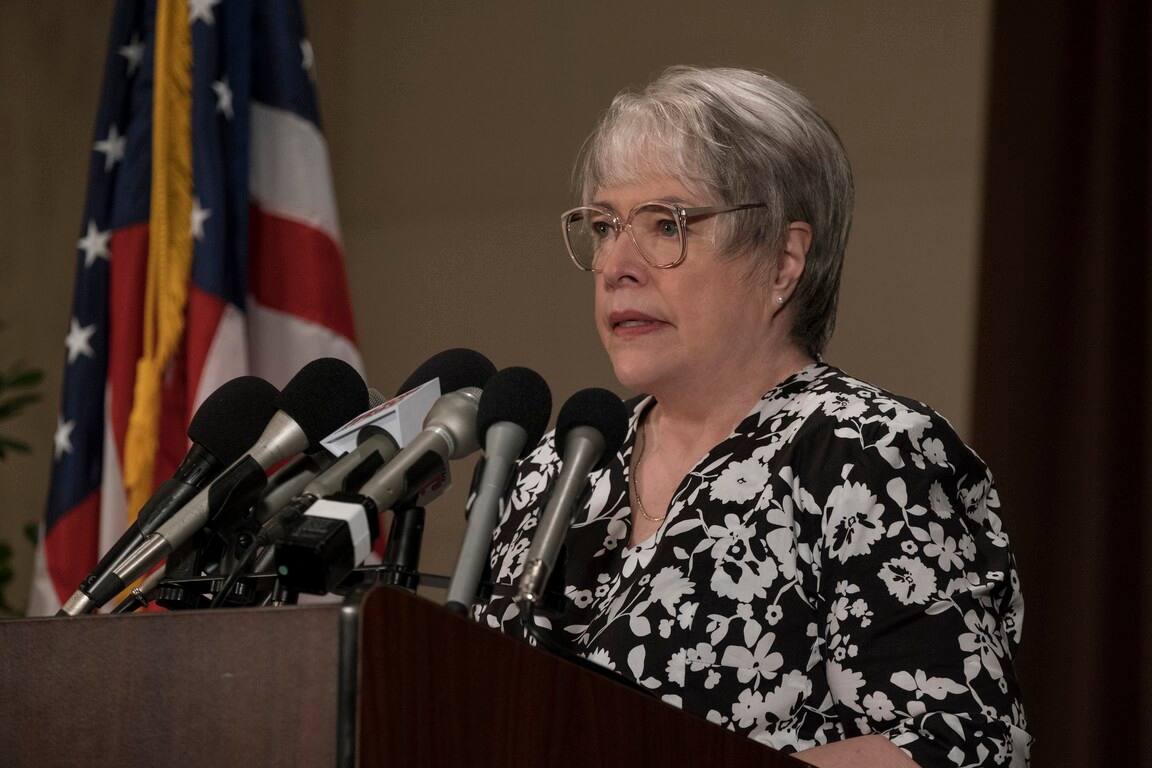 Kathy Bates as Bobi Jewell | Warner Bros. Pictures
Richard Jewell opened in the United States in December and was hailed by some critics as one of the Best 10 Films of 2019. Unfortunately, chalk it up to Star Wars season or consider the subject matter too serious; but the film bombed at the box office, now the lowest grossing opening of a Clint Eastwood film. And this is a crying shame, as Richard Jewell does have a lot to say about values, about justice and the media, and about the ordinary, well-meaning citizen who faces insurmountable odds when the system has made him their target.

From Million Dollar Baby, to films such as Gran Torino and American Sniper, Eastwood has made it a habit to create films that highlight the individual caught in the swirl of events and happenstance over which they can exercise only so much control. Richard Jewell fits into the mold, and deserves a wider audience.
Richard Jewell opens in cinemas on January 15.
Lead photos via Rotten Tomatoes