Who Took Home The Trophy? The Complete List of 56th Baeksang Arts Awards Winners
Kang Ha-neul and Kim Hee-ae get top prize, Kim Da-mi recognized, and more! Here is the complete list of winners from the stellar evening honoring the best in Korean TV and film.
Considered the most prestigious award ceremony in Korea, recognizing the excellent work and performance of Korean films and television shows, the annual Baeksang Arts Awards is always an affair to remember. The 2020 Baeksang Arts Awards was no exception, as we got to see some of the greatest in Korean television, film, and theater honored. This year's awards marked the 56th edition of the ceremony, and was truly one for the books!
The Grand Prize for film went to international hit Parasite, which made history earlier this year at the Oscars as the first Asian Film to win Best Picture. Director Bong Joon Ho unfortunately had not been able to accept the award himself but a representative shared a message he had prepared in the event he'd win (of which, we had no doubt!)—"It is an honor to be ending at Baeksang the long journey that began in May of last year at Cannes."
For TV, the highly rated mini-series When the Camellia Blooms (KBS2) won big with cast members taking home Best Actor (Kang Ha-neul) and Best Supporting Actor (Oh Jung-se). The show had also won Best Screenplay, with the award going to Lim Sangchun. The Best Actress for TV went to Kim Hee Ae for her reprisal of Dr. Ji Sun-woo in record-breaking hit drama, The World of a Married Couple. Best Drama went to Stove League, with noteworthy performances by Park Eun-bin and Namgoong Min.
In the film category, among the notable wins were Lee Byung Hun who won Best Actor for The Man Standing Next and Jeon Do Yeon, who nabbed Best Actress for Birthday.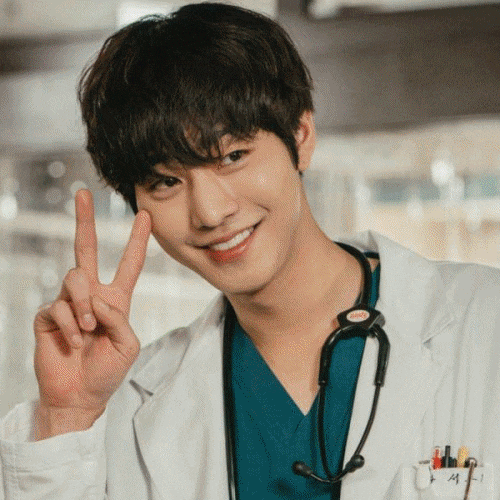 WINNERS AT THE 65TH BAEKSANG ARTS AWARDS
WINNERS AT THE 65TH BAEKSANG ARTS AWARDS
Check out all the winners below!
TELEVISION:
Grand Prize/Daesang—When the Camellia Blooms
Best Director—Mo Wan Ill, The World of the Married
Best Actor—Kang Ha Neul, When the Camellia Blooms

Best Actress—Kim Hee Ae, The World of the Married

Best Supporting Actor—Oh Jung Se, When the Camellia Blooms

Best Supporting Actress—Kim Sun Young, Crash Landing on You
Best New Actor—Ahn Hyo Seop, Dr. Romantic 2
Best New Actress—Kim Da Mi, Itaewon Class
Best Variety Show—Mr. Trot
Best Educational Show—Giant PengTV
Best Screenplay—Lim Sang Choon, When the Camellia Blooms
Best Male Entertainer—Yoo Jae Suk, How Do You Play?
Best Female Entertainer—Park Na Rae, Home Alone (I Live Alone)
Best Technical Achievement—Jang Yeon-wook, Great Escape
FILM:
Grand Prize/Daesang—Bong Joon Ho, Parasite

Best Film—Parasite
Best Film Director—Kim Bora, House of Hummingbird
Best Actor—Lee Byung Hun, The Man Standing Next
Best Actress—Jeon Do Yeon, Birthday
Best Actor in Theater—Baek Seok Gwang, Wife
Best Actress in Theater—Kim Jeong, Rotterdam
Best Supporting Actor—Lee Gwang Soo, Inseparable Bros
Best Supporting Actress—Kim Sae Byeok, House of Hummingbird
Best New Actor—Park Myung Hoon, Parasite
Best New Actress—Kang Mal Geum, Lucky Chan Sil
Best Screenplay—Lee Sang Geum, Exit
Best New Film Director—Kim Do Young, Kim Ji Young: Born 1982
Best Technical Achievement—Kim Seo Hee, The Man Standing Next
SPECIAL AWARDS:
Bazaar Icon—Seo Ji Hye
TikTok Popularity Award—Hyun Bin and Son Ye Jin
0set PROJECT—Song Yi-won
---
Did your favorites win at the 56th Baeksang Arts Awards? Relive your favorite moments and check out our red carpet highlights here!