Here Are The Best Insights From The 56th Baeksang Awards
Check out what our Metro Editors and K-drama experts have to say about last week's Baeksang Awards!
A week has passed since the
56th Baeksang Awards
happened and we took part in virtually celebrating our favorite Korean actors and actresses. Being true K-drama fans, we know that the Korean fever doesn't just stop there; as a matter of fact, this is just the beginning of continuously appreciating the beauty of Korean and Asian cinema as a whole.
This year, it is undeniable how Korean cinema and TV are taking the world by storm—from
Bong Joon-ho
's "
Parasite
" who won 4 major awards in Oscars, to the huge success of "
Crash Landing On You.
" And as the our favorite
oppas
and glass-skinned actresses are slowly taking over our hearts, our Metro editors and K-drama experts gave their insights in the 56th Baeksang Awards through an FB Live last Friday.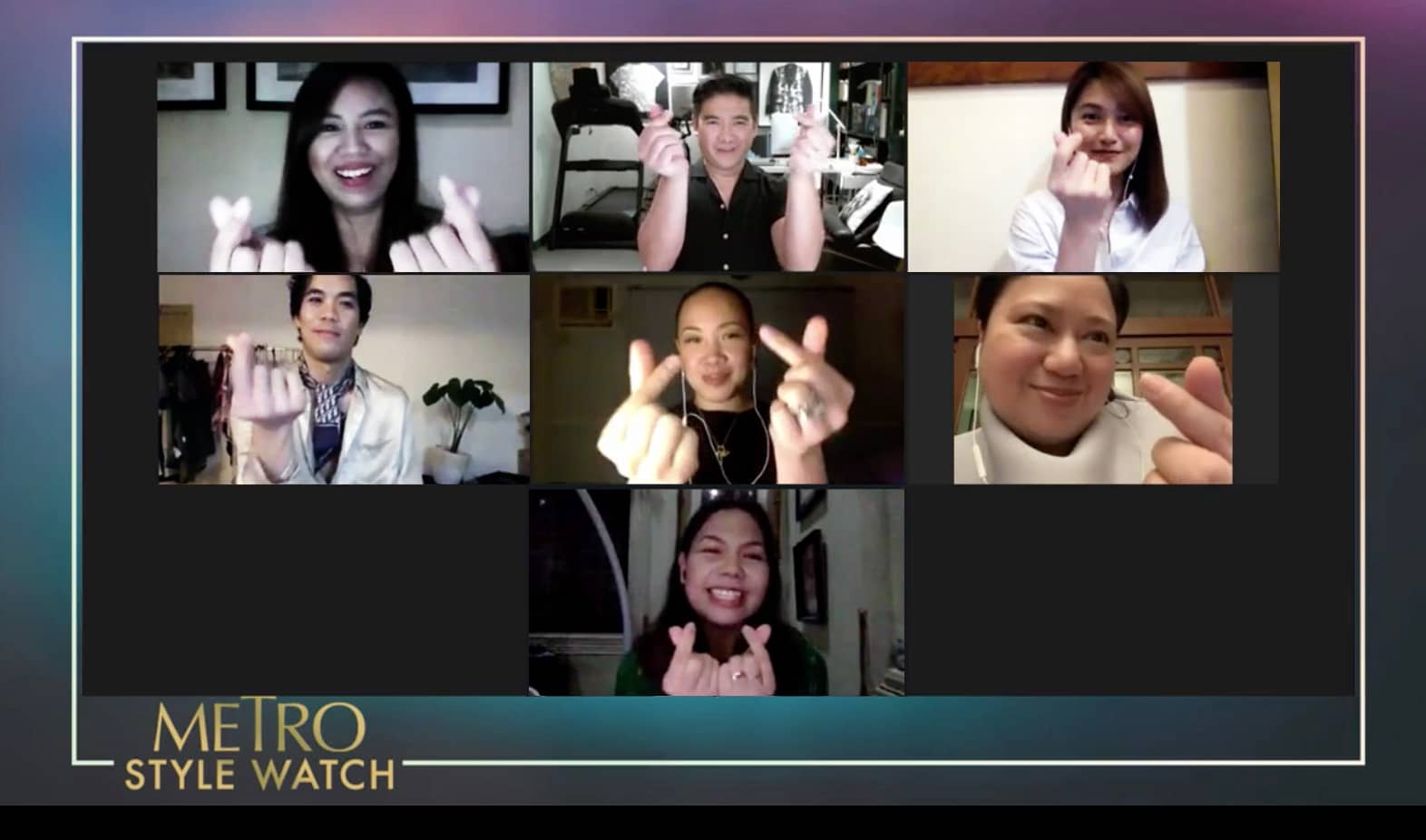 Left to Right: Grace Libero, Tim Yap, Kat Cruz, Randz Manucom, Kate Paras, Leah Puyat, Geolette Esguerra
While the Korean fandom took part in streaming the live broadcast of Baeksang Awards through social media apps, Korean stars did not come to disappoint their fans and showed up exquisitely dressed for the occasion! Being one of the first few countries who are effectively able to adapt in the new normal brought by the pandemic, they were also able to push through with the much-awaited event in a safe way by following social-distancing in the red carpet and the entire program itself.
For this roundup, we had:

Geolette Esguerra - Metro.Style Editor-in-Chief
Grace Libero -Metro.Style People Editor and resident K-Drama expert
Kate Paras - Metro.Style Beauty and Wellness Editor
Leah Puyat - K-Drama fan and expert
Tim Yap - K-Drama fan and expert
Kat Cruz - Metro Creative Director
Randz Manucom - Metro.Style Fashion Editor
The Charm of Korean Dramas
Korean dramas have an undeniable charm that makes it such an effective way to escape to a world of fashion, romance, and food! Just watching the diverse characters and creative storyline that K-dramas usually represent, it also has a way of making their culture appealing in all the places they feature in their dramas; whether it's historical, fantasy, action, or rom-com!
Leah: "They never really did a full lockdown, they just did a few tracing and mass-testing and they really wanted life to feel normal. Imagine if they didn't have their final episode in the shows that we were all waiting for? We would not survive Covid! I have a friend who named one of our Viber groups, 'Coping With Covid With Our Korean Boyfriends.'
Tim: "The way they shoot their shoots; it's like really locked down; it's Hollywood style. They're like, 'we are the cast'—it's like PBB with a script. So for sure they're Covid free. I'm sure before they shoot that day they had Covid tests. They're super segurista because the way they approach—and this I think we have so much to learn from—the way they approach their entertainment and media is like a science. The characters have no other option but to be in character because you're already in that world, right? So that's why we are all so immersed and believe those lives because of how the actors are living it. It's so larger than life that we get so affected."
Baeksang Awards: Who were you rooting for?
While we all had different opinions in this year's Baeksang winners, one thing's for sure, the stars who were nominated gave their best in acting and have given justice to each character they played.
Leah: "Really my two main ones, I wanted Dr. Ji (Kim Hee-Ae) and of course, PSJ (Park Seo-joon) of Itaewon Class. For me, both performances, master classes in acting, very subtle, very powerful, and really the full spectrum of human emotions. And well, 50/50, I got my best actress but I didn't get my best actor but 'you can't win them all' as the saying goes."
Kate: "Me to be honest, I haven't seen all the shows so I was also rooting for Park Seo-joon and Hyun Bin for Best Actor, because they both did such an amazing job—both were unique. And then for the actresses, I was so torn because all of them were amazing."
Grace: "For Best Actress, I was really rooting for Son Ye-Jin and Kim Hee-Ae. For Son Ye-Jin kasi, she's known as the queen of melodrama; so in CLOY, we saw her side in the romantic comedy genre na as much as she can make people cry, she can also make people laugh out loud. And as for Kim Hee-Ae naman, she's done so many roles in dramas that are love affair centric so I would say that she has mastered that kind of role already; so that role really suited her. Parang in the Filipino slang, she's like the bida-kontrabida kasi diba, palaban siya and hindi siya tipikal wife na kawawa."
Metro's Best Dressed Picks
Koreans are famously known for their trendy and fresh-from-the-runway outfits. They feature these ensembles not only in their drama or movies, but in their lifestyle as well. Just by watching a few K-dramas, you'll eventually notice how much effort they put into dressing the characters from head to toe; and feel totally inspired to try it for yourself.
Randz: "On the past years, the characters on the K-dramas, they were fashion icons on screens. So it's like seeing them on the red carpet, it's like a real life of what they actually look like in person; and as equally fashionable as their on-screen counterpart. That's actually what I like about Korean dramas now; it's like 2 versions of the same fashion icon. Same person; like on-screen girl and then off-screen girl. Let's say for example, si Son Hye-jin. Like her runway looks on CLOY, it's like impeccable. I think that's what catapulted CLOY into the status that it has now, leading up to date like the runway pieces. And if you see her, she's also fashion forward."
Kat: "What is nice for the red carpet is that everyone looked elegant. They're able to dress up for the times like you know, with all the Covid happening; everyone was able to appear and dressed elegantly. Like the team's favorite, Son Hye-Jin; she was actually dressed in Ralph Lauren."
Watch the full round-up video with our Metro editors and K-drama experts below:
Lead photos from @babywith.peach @binjinririri @the_kdramabuzz @KDramaStars