Metro Editors Predict the Finale of 'The King: Eternal Monarch'
As TKEM's magical, thrilling ride comes to a close, we find ourselves full of questions. What will transpire in the final episode? We've got a few theories, did yours make the list? (Warning: Major spoilers!)
What a crazy rollercoaster ride it has been so far watching The King: Eternal Monarch! The finale airs tonight and we can hardly wait. Since the penultimate episode aired last Saturday, our heads have been spinning with theories and predictions for what's going to go down tonight. Will Lee Gon and Jo Yeong both make it out of the battle scene on that night of treason? Will our favorite star-crossed lovers Tae-eul and Gon meet again? Can Luna really be trusted? So many questions!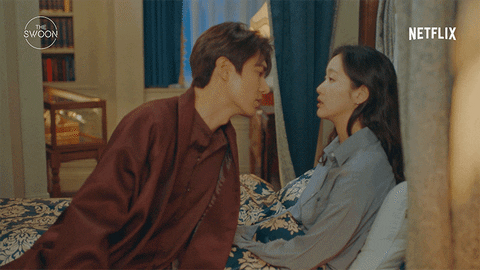 Netflix
Before tonight's finale, let's do a quick recap of Episode 15. In a nutshell, it was a packed one, and had us at the edge of our seats for what might happen tonight. We saw a ton of goodbyes, a number of history rewrites, and a lot of sweet, tear-jerker moments between TKEM's star leads Gon and Tae-eul. Episode 15 also made us realize that major sacrifices have to be made to save both worlds and restore balance. Gon, our hero, is ready and accepting of whatever he must do in order to accomplish this, even if that means making some really painful sacrifices himself.
(Warning: Major spoilers ahead!)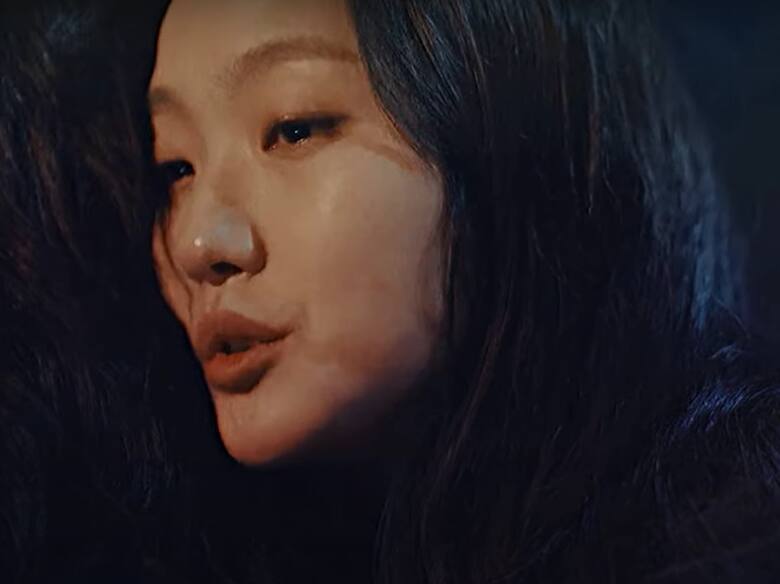 THE KING: ETERNAL MONARCH EPISODE 15 RECAP
THE KING: ETERNAL MONARCH EPISODE 15 RECAP
---
Phew! That's your recap. Now, Metro editors weigh in on what they think will happen tonight.
On the panel for this discussion:
Grace Libero: Metro.Style People Editor and resident K-Drama expert
Kate Paras: Metro.Style Beauty Editor and K-Drama Fan
Justin Convento: Metro.Style Culture Editor and BIG fan of TKEM and Lee Min Ho!
And Geolette Esguerra: Metro.Style Editor-in-Chief
---
What do you think will happen in the last episode?
Grace: Episode 15 ended with Lee Gon and Jo Yeong about to travel back in time on that fateful night of the treason. In order to save both worlds, the Republic of Korea and the Kingdom of Corea, they must succeed at saving the young Lee Gon and at the same time killing the traitor Lee Lim. But it won't be easy, as the two of them will have to fight a group of traitors. But the catch is, without the knowledge of the two, Jung Tae-ul got the other half of the manpashikjeok, and will join them in this battle. I think what could possibly happen here is Jung Tae-ul will get in the way, and Lee Lim would use her to get what he wants from Lee Gon. The two pieces of the flute may end up in Lee Lim's hands, but he may get killed by Jo Yeong but not without causing injury to either Jung Tae-ul or the adult Lee Gon. Jung Tae-ul would go back to Korea, and Lee Gon would have to stay in Corea. Then he'd be left with no choice but close the door bridging the parallel universes, to prevent more unfortunate events from happening.
The teaser of the finale shows Jung Tae-ul crossing paths with Lee Ji-hoon (the version of Lee Gon in Korea, who was assumed to be dead) but he seems to not know her. Perhaps, like the little yoyo boy who is the only one that exists in both worlds, Lee Gon and Lee Ji-hoon are one and the same, too, and the King found a way to travel back to Korea at the expense of losing his memories. Then he and Jung Tae-eul would reconnect and start anew in Korea, while he left Corea in the capable hands of another person.
Kate: I think that there is a possibility for things that have happened in the past to be altered, now that Lee Gon was able to go back to the night of the treason incident with his unbreakable sword, Captain Yeong. They could have prevented some things from happening, which in turn will affect how things pan out.
Justin: The final episode is ultimately unpredictable and there are so many possibilities to what could happen. One thing is for sure, Tae-eul's love for Gon (and vice versa) knows no limits and she will find her way to him. She will go to Kingdom of Corea with Lee Lim but may roam around the kingdom a little until Lee Gon will remember her or somehow regain his memory of her. (Remember, if what he plans for the night of treason is successful, this means he will not be able to kill Lee Lim and his memory of her would not exist, simply because Lee Lim would not cross to the Republic of Korea.) Unfortunately, it seems there will be collateral damage on the night of treason, and I hope it isn't Yeong! Still so much can happen, mostly dangerous things for our beloved TKEM characters, I'm hoping for a happy ending!
Geolette: First, I expect they will stop Lee Lim. So far, all we've seen in TKEM (up until Episode 15) has been "seen" from the future by Lee Gon, so the events in Episode 16 will be completely new, and will be affected by the new actions that they're all taking. Lee Gon taking the decisive action to put a stop to Lee Lim. This also involves Tae Eul getting involved in the rescue mission, and getting to the point to where we started in Episode 1, where she was interrogating Lee Lim.
I think they'll be successful in this, because there was a scene where Tae Eul (or Luna) passed by a young Lee Ji Hun, who is the correspondent of Lee Gon in the Republic of Corea. This is indicative that Lee Gon managed to find the right timeline to stop Lee Lim from killing the young Lee Ji Hun—or better yet, that he managed to stop the night of treason from occurring, preventing the splintering of the Mampasikjeok (flute).
I think that one of the main factors that would be instrumental in the success of this trip is having Tae-eul and Shin-jae to help. Perhaps they will figure out how to move across universes using half of the flute to tip the odds in their favor, with Lee Gon and Jo Yeong similarly making their move.
The second theory I have is that they will move to the Kingdom. Tae Eul and Shin Jae will both go back to the Kingdom of Corea—permanently. Tae Eul seemed to be saying goodbye by giving Luna directions and details on her dad. Shin-jae was originally from the Kingdom, so it makes sense that he would want to stay there. Then again, both his moms are still alive, so will he choose to be with his biological mom or the mom who raised him? To complicate matters, these two moms have the same face!
Lastly, I predict: Double Happiness. There's also the possibility that Tae-eul would be the only one to move to the Kingdom, while Shin-jae will remain in the Republic. This theory is based on the "kiss" between Luna and Shin-jae—so perhaps there might be something there? There are also photos of what looks like a wedding venue, posted by Lee Min Ho in his social media sites—so is a happy ending the midst for both couples?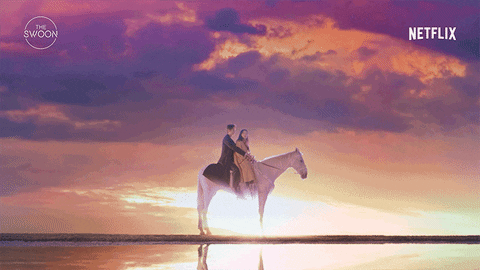 Netflix
Favorite moments in the series so far?
Grace: All the times Lee Gon was Jung Tae-eul's knight in shining armor. That time she got lost in the Kingdom of Corea and he came to her rescue and took her on a helicopter ride, and that time she was kidnapped and taken to Corea and he saved her while announcing that she's their kingdom's future Queen.

Kate: Because I am a sucker for romance, I love the part where Lee Gon cooks for Tae-eul for the first time in his kitchen in the palace, and I also love the part where he was finally able to bring her to the Kingdom of Corea for the first time, they were on his speed boat. I loved Woo do-hwan scenes—they were very entertaining, and he is such a good actor. And because I am also a sucker for food, any scene that involves eating was just mouthwatering. Hahaha!
Justin: Few things beat the neck kiss but I definitely rate Gon cooking the steak and rice dish for Tae-eul pretty close to that! I also loved their relationship with one another, which I found just the right amount of romantic and kilig. In Episode 14, I bawled as Lee Gon time traveled from the night of treason to the moment he met Tae-eul, wearing the black jacket she had given him to not stand out too much. The moments in the phone booth, meeting her at five and then meeting her, on the phone, at 27… aaaaahhhh!
I also loved all the cute moments between Jo Yeong and Eun Seob, so starkly different from each other but who grew to be amazing friends.
Geolette:
When they first met in the Republic of Corea in Episode 1—this was such a cinematic scene.
That neck kiss!
The epic showdown in Episode 11 when they rescued Tae-eul—plus the proposal. "She is the future queen of the Kingdom of Corea.
All the scenes with Jo Yeong and Eun Seob together are just hilarious.
We're looking forward to more shows with Woo Do Hwan.
When Lee Gon found Tae-eul after an entire day of wandering in the Kingdom of Corea.
The point in the drama where us, the audience, realize that Lee Gon has been time traveling all this time—not just hoping from one universe to the other (Episode 14).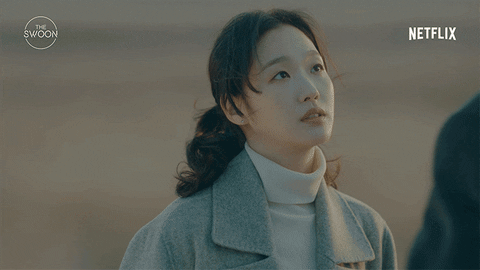 Netflix
Favorite characters that you already miss? Or look forward to in tonight's finale?
Grace: I truly loved Woo Do-hwan's characters, both Jo Yeong and Eun-sup. They're both loyal and reliable friends. And even up to the end, Jo Yeong made sure that Lee Gon won't be alone.
Kate: I will miss seeing his majesty's perfect face, hahaha! I want to see more of Woo do-hwan in the future! Kim go-eun will always be a favorite–she's simply charming, and doesn't need much to draw you in.
Justin: Honestly, all of them! But the most? It goes without saying, Lee Gon!
Geolette: Lee Min Ho as Lee Gon is just so sophisticated here. He nailed his portrayal of a modern king without the pompousness that is usually attributed to the role. He was cool and contemporary—he had his quirks but he was also quite practical. I also enjoyed Woo Do Hwan—and all of his iterations. That he could go ultra-silly like Eun Seob, or disciplined and unwavering like Jo Yeong.
---
Do you agree with our predictions? Which do you think is the strongest one? And lastly, will you be tuning in tonight? (We definitely are!)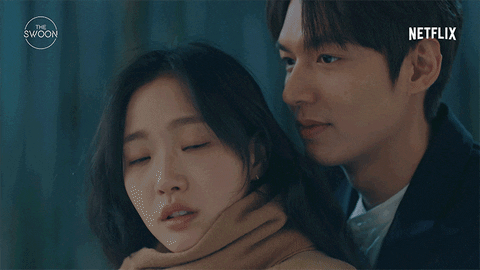 Netflix