Metro K-Drama Round Up: Metro Editors React To The Finale of 'It's Okay To Not Be Okay'
It's time to say goodbye to our favorite trio!
It's Okay To Not Be Okay's ending made us all weep in tears of joy and sadness, as we bid farewell to the lovely pairing Ko Moon-young and Moon Gang-te!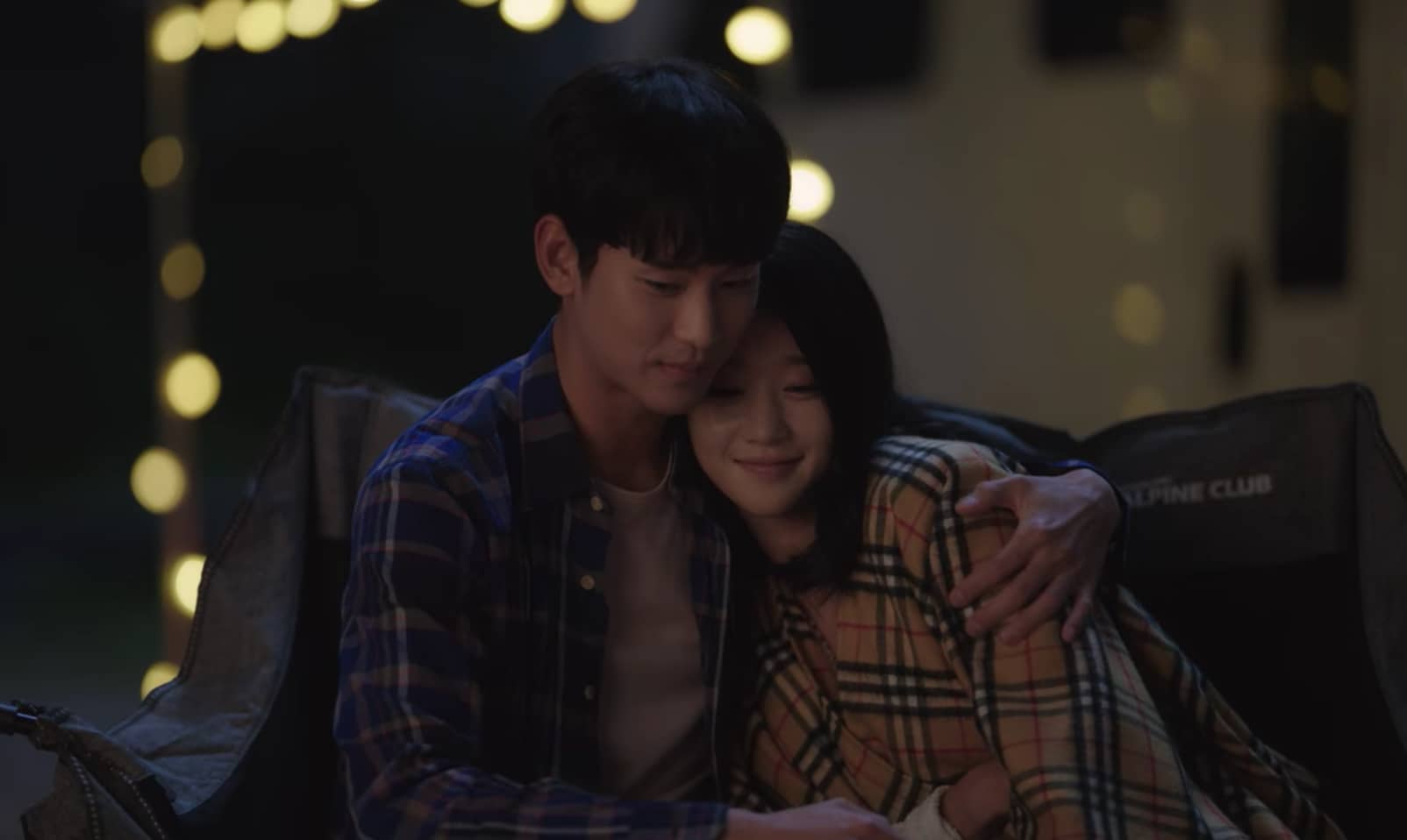 Moon Gang-tae and Ko Moon-young of It's Okay To Not Be OKay | Screenshot from Netflix
To all those who watched the glorious ending of IOTNBO, you can probably relate to the series of emotions we're feeling right now. But before we jump on the reactions of our editors and special guests, check out the gallery below to see some snippets from the last episode: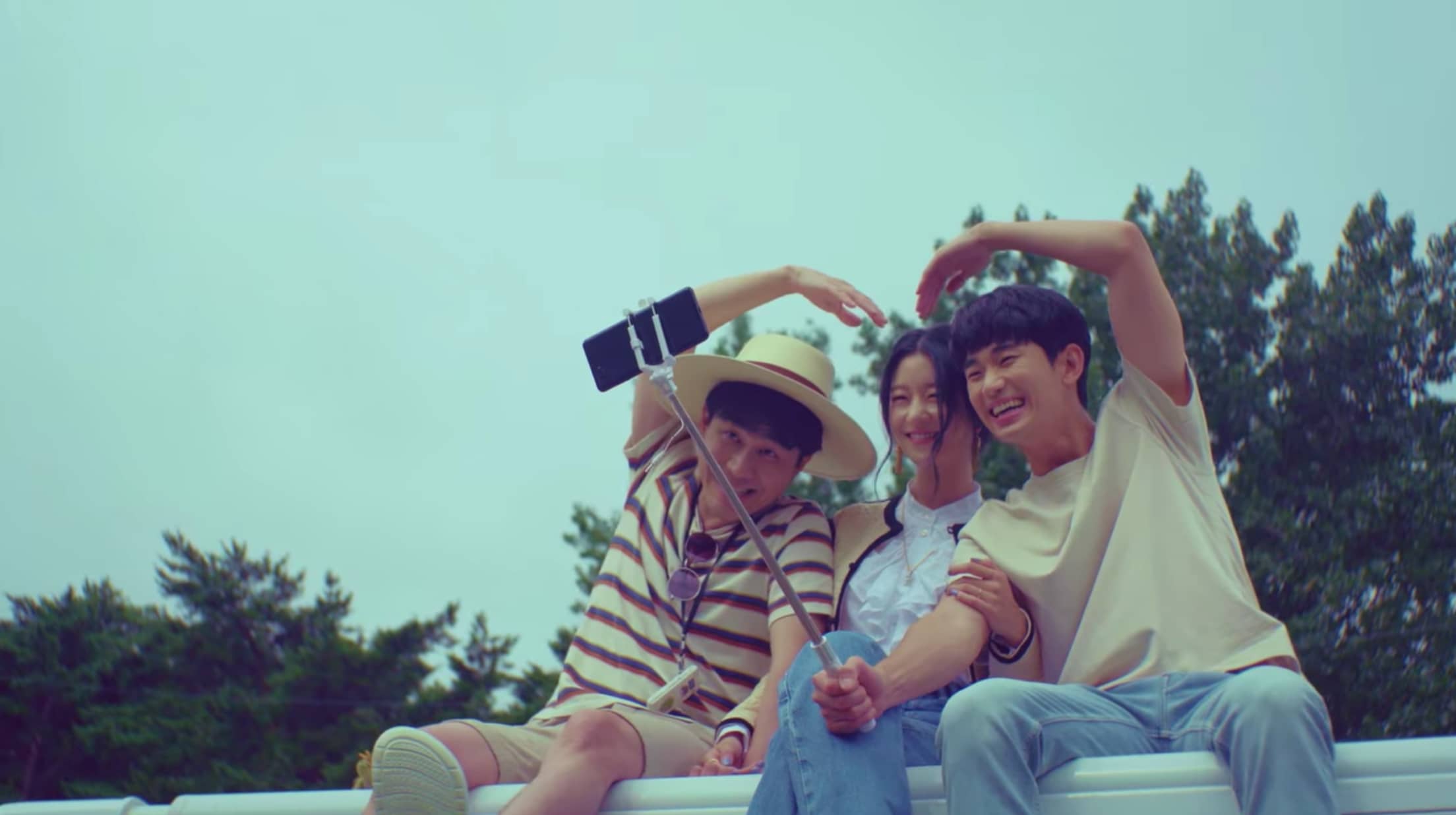 Best Moments from the Finale of 'It's Okay To Not Be Okay'
Best Moments from the Finale of 'It's Okay To Not Be Okay'
For the past month, we've tuned into the whimsical tale of the two fated lovers, as well as the relevant inclusion of mental health in each episode. But now that the series came to an end, we can't help but feel nostalgic as we look back on how this series took over our jaded hearts this quarantine season!
On the panel for this round up:
Geolette Esguerra: Metro.Style Editor-in-Chief
Grace Libero: Metro.Style People Editor and K-drama expert
Kate Paras: Metro.Style Beauty Editor
Justin Convento: Metro.Style Culture Editor
Anna Rosete: Metro.Style Living Editor
Leah Puyat: K-drama Veteran
Richard Juan: K-drama fan and Actor
What do you think of the finale?
Leah: I'm happy that there was a happy ending. The other show of this director that I watched, they sort of con you into thinking that there could be a sad ending, and then they hit you with that happy ending. I love the road trip montage, I love that they did decide to publish the book so that Sang-tae fulfills his dream of being an illustrator, and I like that as they promised, there was a lot of feeling and there were a lot of emotional narrative arcs that were addressed. There are still a lot of loop holes, there are still some un answered questions about the mom and her motivation, and how she was able to survive, and how she remade herself into Nurse Park. But I think, overall, we went on an emotional rollercoaster ride with these characters, and now we can walk out of that amusement park with a smile on our faces.
Grace: I definitely agree with Leah, it was overall satisfying. I'm very happy that it had a happy ending. Because for me, if it didn't have a happy ending, then it defeats the purpose of having a healing drama in the first place; because that's the main plot of core messaging of this drama. It's a healing drama so it has to show in the ending that they heal their emotional and psychological wounds. And I also love that they did go on a road trip, and it was a very beautiful scene—beautiful ending. And I specially loved the part where Sang-tae said goodbye to Gang-tae, because you know in the beginning, we always talked about how Gang-tae's world revolves around Sang-tae. So, it's nice to finally see him get his freedom and finally get to explore the world.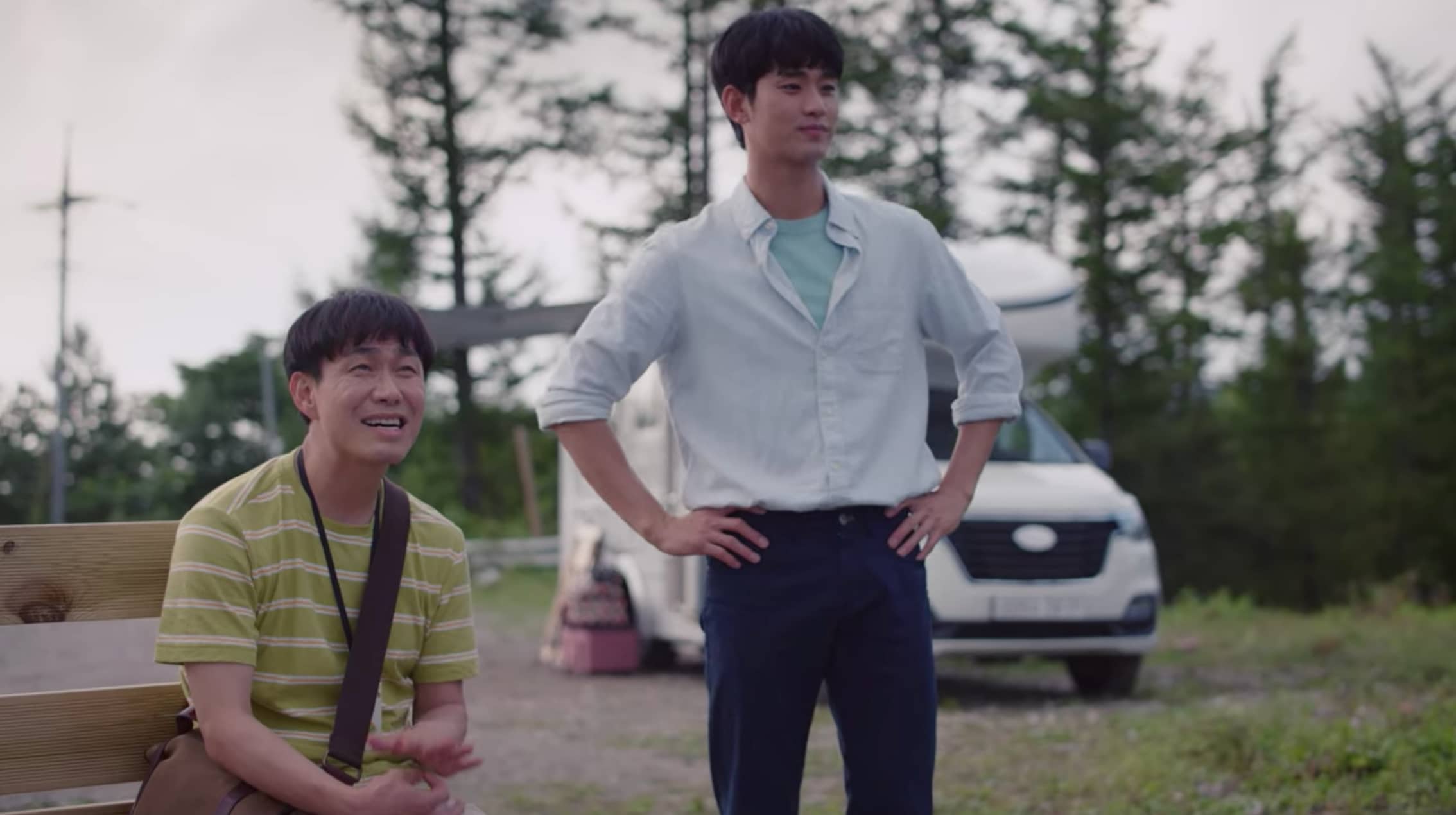 Moon Gang-tae and Moon Sang-tae of It's Okay To Not Be Okay
Kate: Building on what Grace and Leah said, I agree with both of you. I love that the Moon brothers were able to find themselves in the end. It was kind of a toxic relationship to some extent, relying on each other, but eventually they were able to find themselves, and they were able to find that genuine happiness while still being able to co-exist with the other. I love that Sang-tae eventually became the older brother—he really fulfilled that role. He kept saying it and saying it, then finally, we saw him fulfill that role as Gang-tae's older brother. So, in that aspect, I really really liked the finale. I loved how everything unfolded despite the loose ends that we still need answers for.
Justin: Everyone covered everything I feel. I normally don't watch when an episode premieres, I normally wait until there's enough episodes to binge. But I'm glad that I followed this because I feel like over the span of a month and a half or two months, I felt like I healed with them. I really like that I invested that time and processed those feelings with them, and I think that got me to appreciate the characters' healing individually and collectively in the end, a lot more than if I just binge it for like a day or two. Although of course you know, it's still fun to binge. I'm just saying, like, having it spaced out, I feel like it gave the storytelling, and the story as a whole, the space to breathe and to heal, and I liked that very much. I mean, I was bracing myself for a terrible ending. I was so scared and I was like, 'I'll just hope that it's open ended na lang or whatever.' But yeah, I was pleasantly surprised!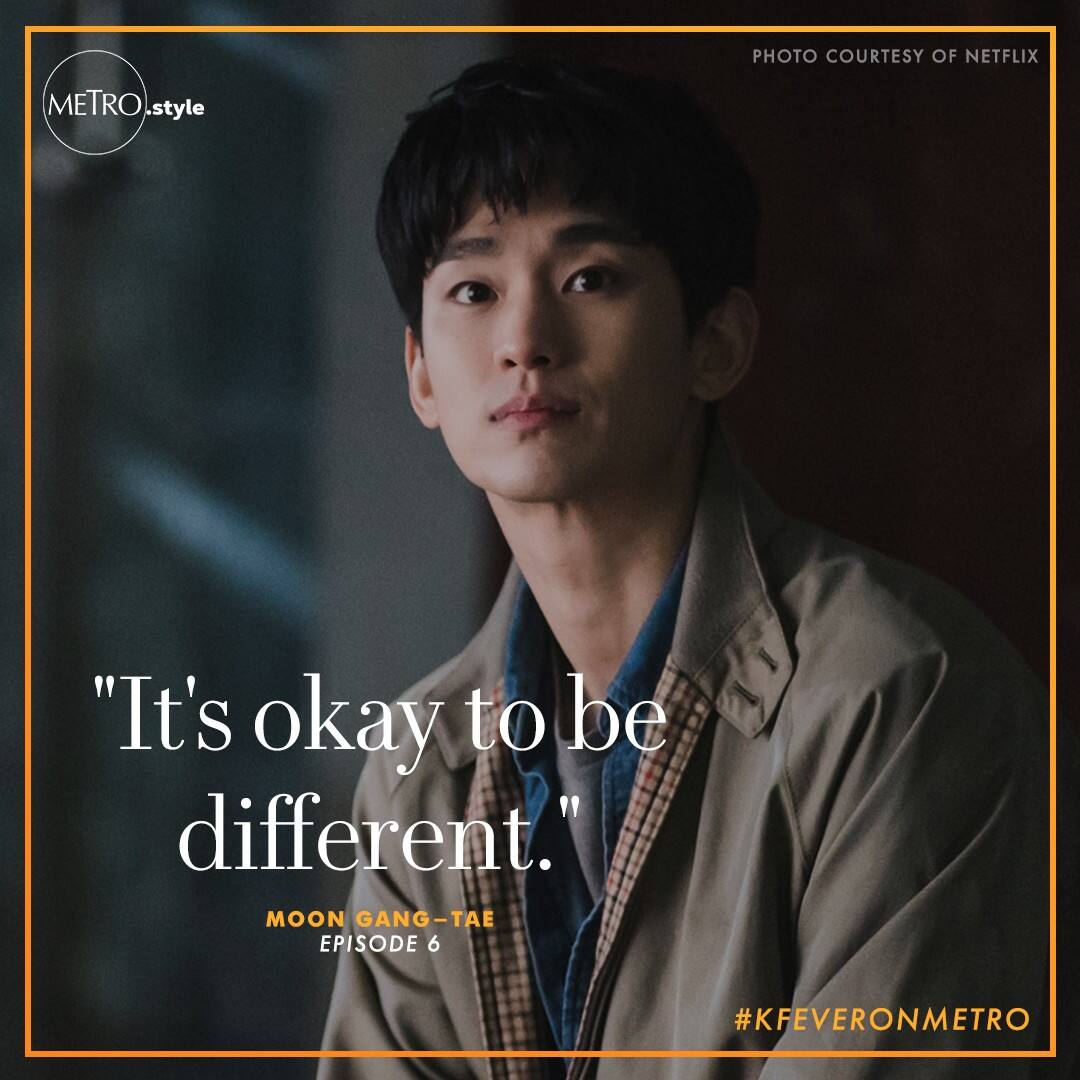 Artcard by Raff Colmenar | Photo from Netflix



Anna:
Well, my section in Metro.Style usually talks about the space and things related to the home. And what I really enjoyed about the last episode was the writers even took that into account. So, from the cursed castle which is this dark place, full of stuff like their heirlooms and Ko Moon-young's history, they finally go out in a camper and they're like on the road where it's free and it's open. So, to feel the release and the healing even through that device, using the location as a device to portray the movement and just the roundness of all the characters also, I really like that. And I think there are questions still, but as far as our three main characters—considering they went through so much—it's nice to see them happy and just be themselves in the end, being their healed selves.
Richard: First of all, I think you guys covered so many things. But I guess the part where I wanna add is the fact that—I mean of course, the whole story revolves around the three main characters, but all the other minor characters or the smaller character such as Jae-su, Ju-ri, even Director Oh—you can see their growth din eh. Na parang from the start, for example Director Oh, he had this whole mentality of whatever, but eventually he realizes that he's getting older, he wants to retire already, and you know, it's part of that growth. It's not just a healing story, but also a story about growth in general. And also of course with Joo-Ri, you see that eventually, she also moved on from Moon Gang-tae, na parang alam na niya na wala na, iba nalang na, and she kinda gets over it. And now finally starts to look for new love, or finds new love in Sang-in. Kaya it's such a beautifully tight story in different aspects, and it really emphasizes about healing and also growth. And they don't just focus on the three characters, all the characters in the story kind of got tied up together. And how it linked to the fairytale book at the end din, I'm like, 'Wow! Ang galing you guys think of that!'
How do you think the mom of Moon-young managed to survive after the incident?
Geolette: That's one big loose end, right? That's why we all thought that the mom was dead already. But my theory is that, because the dad has dementia, his memory might have been incorrect, and because Moon-Young was a young girl, we're not sure if what she saw really happened. And you see the dream also, it was different because there was some kind of drowning. There was water, and there was this other scene of water in the face—so there were many possible deaths...

Leah: Maybe she just slipped on the stairs. And it wasn't as major an injury as Ko Moon-young and the dad envisioned it to be, because Ko Moon-young had her own childhood trauma, and Architect Ko has dementia—so maybe they had overplayed in their minds, and that's why she was able to survive. Because he have both dementia and a brain tumor, so there are already impacted faculties.
Justin: I remember it took them 5 years until they declared her missing. So, why?
Leah: She needed time to heal from her plastic surgery!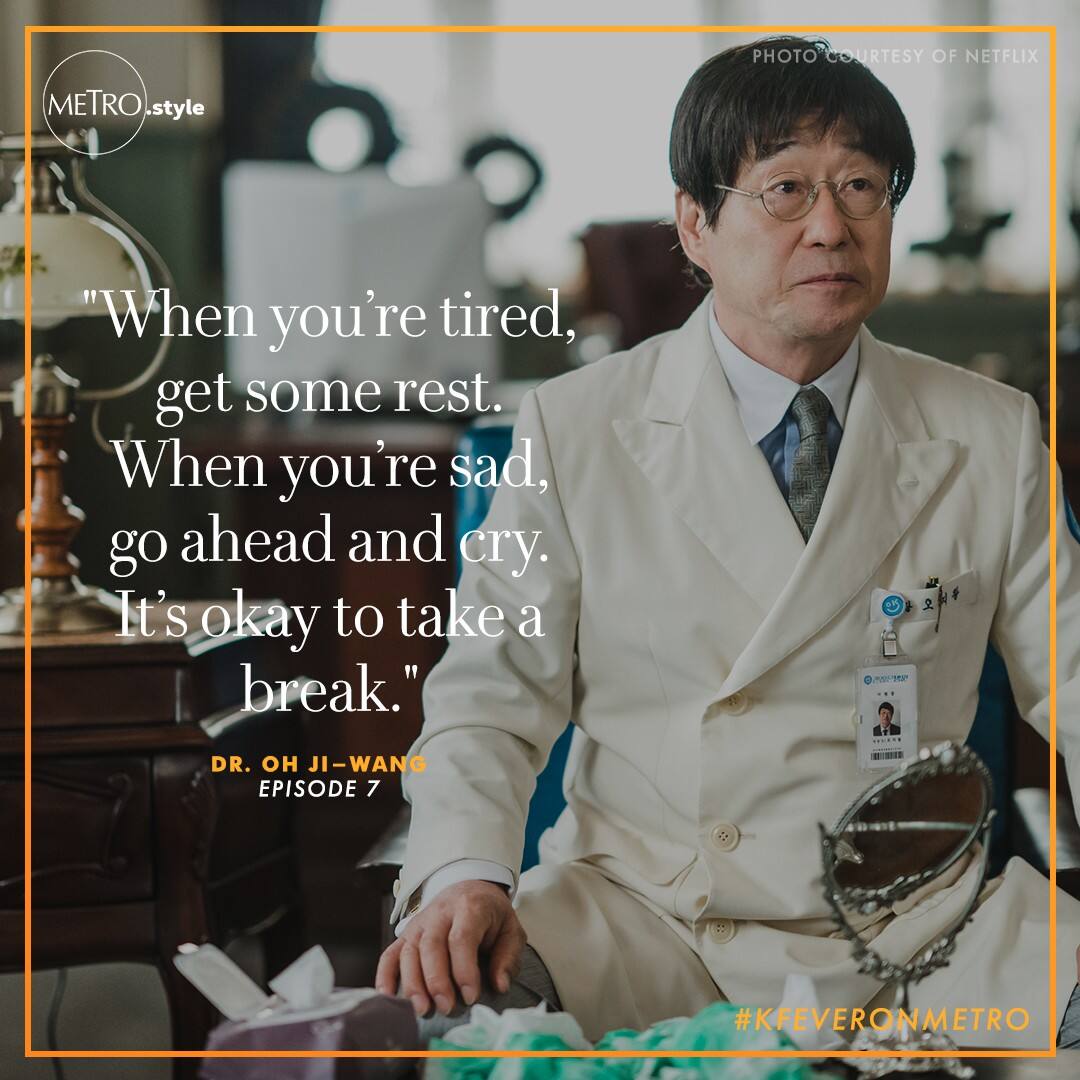 Artcard by Raff Colmenar | Photo from Netflix
Geolette: And then she really just waited from O.K. Hospital, right? And it showed that she also worked in that other hospital where there was that man who first attacked Ko Moon-young. So I wonder, what's the timeline in here? And how long has Mr. Ko been in O.K. Hospital? So the timelines don't exactly match.
Leah: Yeah, they say that he had already been a patient for 20 years. We don't know of he's only been a patient at that particular hospital. Maybe he was in that other hospital then na-transfer. But backtracking on the finale, in the middle of watching this show, I read this article about this woman, and she had a lot of bad things happening in her life, and then she came across with this Chinese saying and it says, 'If you want to slay the dragon, you must first make it beautiful.' So I felt that's also a good way of summing up what Ko Moon-young did—she turned her trauma into those fairytales, and that's how she was able to face them.
If your still hung up on the finale of It's Okay To Not Be Okay, check out the full episode of our round up here.
Stay tuned to our weekly Metro K-drama Round Up on our Facebook page, every Wednesday night at 8pm.
Lead photos and screenshots from Netflix