Metro Editors React to the Finale of 'Mystic Pop-up Bar'
We bid farewell to our favorite pojangmacha and the ensemble cast that charmed their way into our hearts! Our editors share their reactions to the finale of this feel-good, fantasy k-drama. (Warning: Major spoilers!)
What a finale! From the beginning to the very end, Mystic Pop-up Bar has been consistent in delivering the good vibes. If, like us, you were glued to your screens the past two months for the k-drama's short but sweet 12-episode run, you are likely having a lot of feels, too!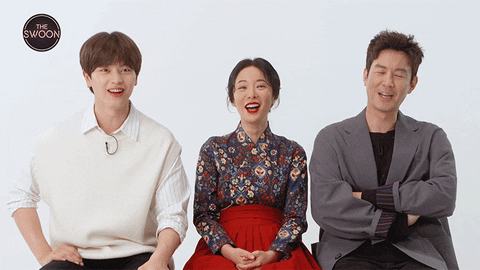 'Mystic Pop-up Bar' stars Yook Sung-jae, Hwang Jung-eum, and Choi Won-young | Netflix
Before we get to our editors' reactions (and emotions!) on the Mystic Pop-up Bar finale, let's do a quick recap of the episode!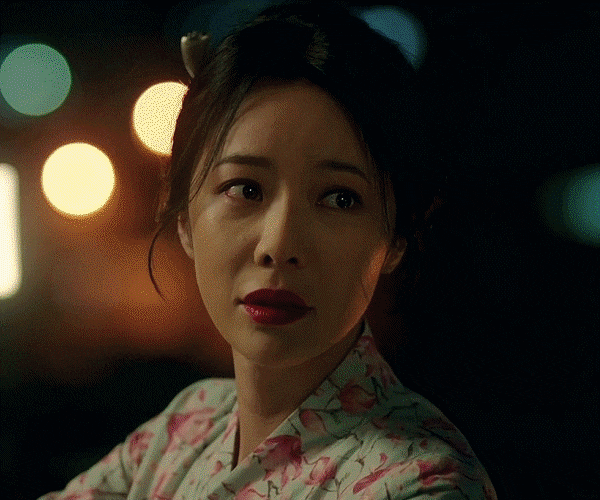 Recap of the 'Mystic Pop-Up Bar' Finale
Recap of the 'Mystic Pop-Up Bar' Finale
What a splendid finale! Mystic Pop-up Bar is undoubtedly a series that truly made a lasting impression on our editors.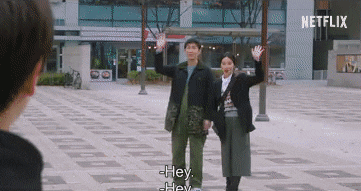 Major feels in this scene, don't you agree? | Netflix
On the panel for this discussion:
Grace Libero: Metro.Style People Editor
Kate Paras: Metro.Style Beauty Editor
Justin Convento: Metro.Style Culture Editor
and Geolette Esguerra: Metro.Style Editor-in-Chief
What are your initial feelings and reactions about the last episode?
Kate: In all honesty, I kind of saw the outcome coming midway through the series, but I was still pleasantly surprised by how the events unfolded. I love that grudges were settled, fate found its way in the end, and we all go home with life lessons as a bonus!
Grace: First and foremost, I think it was a good idea to just have 12 episodes for this series. Cutting it short meant saving it from what could be a repetitive and dragging pattern of solving people's grudges. The last episode left no loose ends, and I couldn't have been happier that it had a happy ending. I enjoyed the twists and the actions in the finale. I also think that even if the spirit of Wol-joo and Guibanjang's son wasn't in Kang-bae, I still would've appreciated how Wol-joo and Guibanjang gave Kang-bae the family and friends he never had. Despite knowing each other for just a short span of time, they've taught him a lot of lessons on life and love. Us, viewers, also picked up a lot of good realizations from the show. The finale had a poignant way of ending a light, fun, and feel-good series. I especially liked the last scene where Wol-joo was like talking to the viewers; to me, it indirectly tells us that we'll feel so much better when we open up and bare our souls to someone. It's nice to have someone who's ready to listen; sometimes all we really need is someone to be there to just listen.
Justin: Amazing ending! Great balance when it came to the fate of the characters. For example, the difference of Wol-joo's punishment to her reward, which apparently is an eternity with the man of her dreams and her son! Honestly, I'm so happy that our Mystic Pop-up Bar family found each other and will be together finally after all these years—500 to be exact. Since I realized that Kang-bae was their child, it's all I really hoped for. I'm glad that we got to see so much story in heart in each and every episode, despite the series being shorter and more concise as a whole. It was quite the fantastic storyline—and I think it was just so consistent from start to finish, you can't not notice how easy to digest but well-written it is. I enjoyed each of our three lead characters being brought to life by such wonderful actors, you can't help but feel close to the characters by the time the series has ended.
Geolette: What a finale! What I appreciate most about Mystic Pop Up Bar is how consistent it has been since the first episode. From tone to execution, it was light, fun, and explosive all the way. It served its "heart" in bite-sized snacks, like the bar chow in a pojangmacha.
Because it's such a tight cast, by the time we get to the end, we've already gone through so much with our three characters, and have known about their current and past lives as well. This is all we need to tie the story together—so we can be comforted by the fact that our characters will have their happily ever after.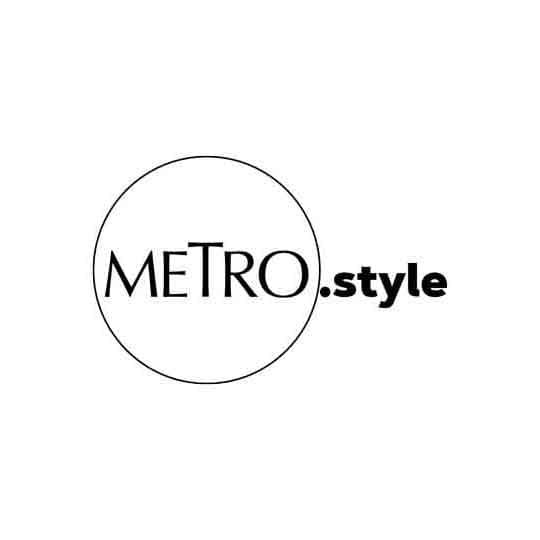 Final goodbye... or is it? | JTBC/Netflix
Favorite moments from the finale?
Kate: Definitely that moment when Kang-Bae dreamt that they were a family. That scene where he was being asked who he takes after was really sweet!
Grace: My favorite was that scene where Wol-joo and Guibanjang visited Kang-bae at home and brought bento boxes for them to enjoy together. It was like their farewell party, as they were on their last mission. It was such a simple scene, but since it was done in the context of wishful thinking—the what ifs and what could've beens—it became much more meaningful and heartfelt. They looked like a happy family. The scene that followed was even more touching: Kang-bae fell asleep and he dreamt of a simple, happy, and normal life with Wol-joo as his mom and Guibanjang as his dad. Then the scene segued back to Kang-bae's rooftop room where he was seen sleeping on Wol-joo's lap, and she was crying while Guibanjang was teary-eyed as well. Kang-bae is the son they never had. And I'm just glad that the series had a happy ending, and that in their present lifetime, they could all live happily together as a family. Then that scene at the spiral staircase, when Kang-bae called Wol-joo "eomma," aaawww!
I also loved the message Wol-joo left the viewers while there were flashbacks of the characters they helped and problems they solved: "Everyone's fate is decided by the heavens. But the heavens is more easily moved than you might think. Little things that you say and do may change your fate. If changing your fate is called a miracle, miracles may be happening every day. The miracle of you being alive. The miracle of having that person next to you. And the miracle of being able to have a drink with that person." Then the very last scene was meant to look like Wol-joo's talking to the one watching, as she poured him or her a glass of the mysterious drink.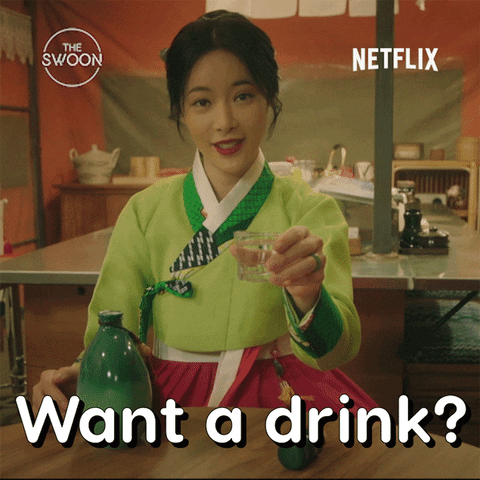 Netflix
Justin: Before I get into my favorite scene from the finale, I just want to say that I appreciated so many special scenes throughout the series. Seeing moments such as our beloved trio trying to help a married couple conceive (and angering Shamsin in the process!) and helping a mother, who is dying of cancer, correct a wrong and come clean to her adopted daughter before she takes her final breath—there were just so many memorable wholesome and heartwarming moments and so many meaningful stories in this short series.
For the last episode, I had the most "feels" when Wol-joo and Gwi brought Kang-bae to his apartment and broke the news to him that Yeom will be their last case, they don't need him to help anymore. Without saying a word and remaining still, all three of them conveyed such a sadness that my heart ached, really praying and hoping that this family can make it through… It was such a heartbreaking moment that I cried! I also loved the montage of everything that Wol-joo and her family had gone through all these years. It was a message that talked about miracles—how being alive, and even just being next to a person you love and care deeply about, are miracles, in and of themselves.
Geolette: The scene when Wol-joo was with Queen Yeomra, asking what she would like to be reincarnated into, and she said she didn't want to be reborn, but to go back to living opening the pop up bar once more. When she says she'll need a 'partner,' my heart almost stopped as I knew who would be coming next—Manager Gwi—who was alive and well! They ran to each other and hugged in happiness.
What a payoff! After 500 years of pain, we finally see our couple together at last!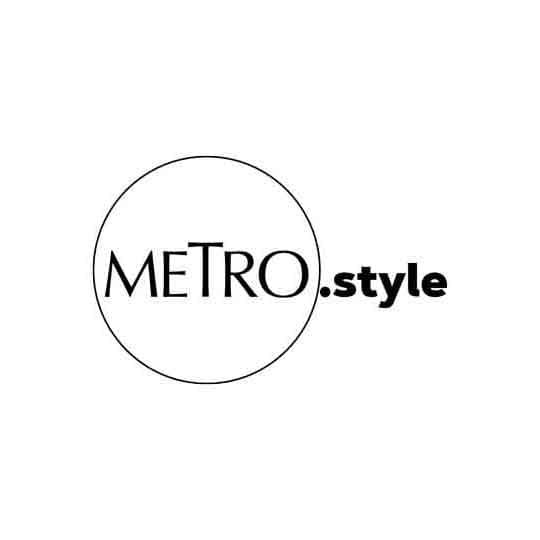 Hwang Jung-eum and Choi Won-young | Netflix
Stellar acting by ______!
Kate: I am always amazed by Choi Won-young who plays Chief Gwi, it was his acting that entertained and amazed me all throughout the show! He can be tough, he can be witty and funny, and also, he can be really heartfelt and dramatic.
Grace: All three lead stars were impressive, but Hwang Jung-eum's portrayal of Wol-joo was a standout for me. The hot-tempered, powerful character with a mother's heart suited her well. She was consistently good from episode 1 to 12.
Justin: All three were amazing but I have to hand it to Hwang Jung-eum. She served looks and gave stellar (and believable) performances throughout the episode! I also think Yook Sung-jae was great in bringing to life Kang-bae—he was sheepish, shy, idealistic, and kind. At the first half of the series, he was able to do this while a cloud of mystery still enveloped him, and you couldn't help but feel drawn to his character and hoping to find out why he is the way he is. I think he did this splendidly.
Geolette: Hwang Jung-eum by giving us a rollercoaster ride in her over-the-top acting paired with some really gorgeous, tender moments. I love how prickly and irritable she is, but deep inside she's quite caring and sweet.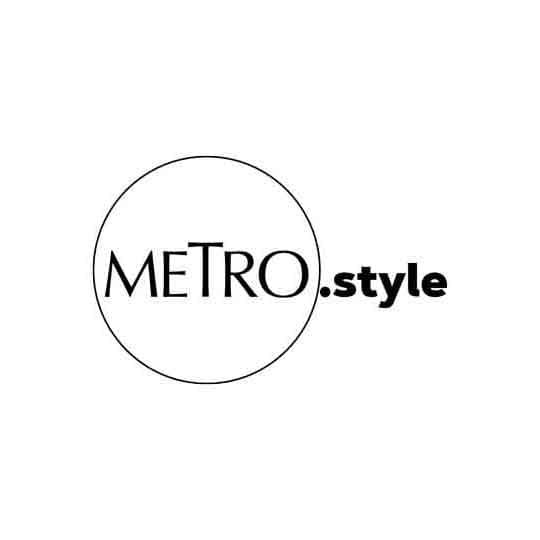 Still from an episode of 'Mystic Pop-up Bar' | Netflix
Would you recommend this series to others? Who do you think would like it?
Kate: Yes! Definitely! It's a light and easy watch, and like I said, you go home with life lessons to boot! The original soundtrack is pretty awesome too! I reco "Dive" by Jung Jin Woo, it's an upbeat track that's super feel good!
Grace: Yes! People who want a light drama will appreciate this. It has an entertaining mix of drama, romance, comedy, fantasy, mystery, and a bit of action too. It has the right ingredients that make a successful K-Drama recipe. It may be underrated, seeing that it only had an average nationwide rating of 2.918%, but I can definitely say it's worth watching.
Justin: Yes. I, for one, truly enjoyed it. I even rewatched a few of the episodes where I loved the particular case (or "grudge," however you may call it) and how the team of three solved it together. I'd recommend for people who may not even be into k-dramas because it is smartly written, easy to digest, but with a whole lot of heart!
Geolette: Yes! To friends who want fun in between their heavy k-dramas like World of the Married or Secret Love Affair—here's a palate cleanser.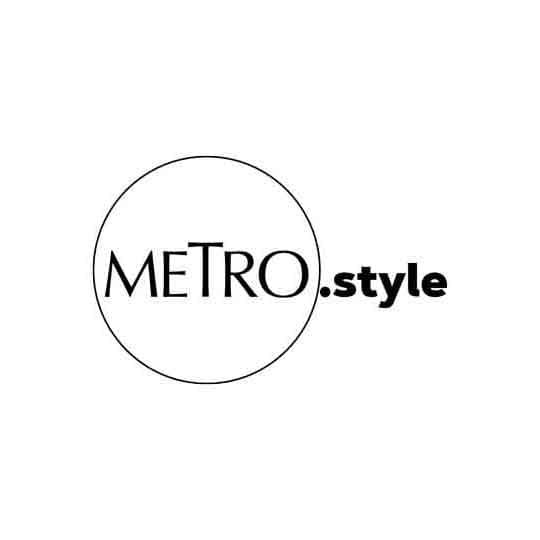 Yook Sung-jae, Choi Won-young, and Hwang Jung-eum in 'Mystic Pop-up Bar' | Netflix
Did you tune into this series? What did you think of it? Let us know!