Metro Editors React to the Finale of 'The King: Eternal Monarch'
The last episode gave a phenomenal ending and we have finally bid goodbye to His Majesty Lee Gon and Detective Jeong Tae-eul. Here, our editors weigh in with their thoughts on the majestic finale to a deep and dramatic story. (Warning: Major spoilers!)
TKEM's incredible journey has come to an end and, in the words of Tae-eul, everything finally comes together. Unexpected twists and dramatic turns of events left for a seriously fantastic finale, with Lee Gon opening door after door in the universe to find his true love. The finale, which aired last June 12, Friday, left us all basking in a satisfying, happy ending for our beloved characters.
Before we get to our editors' reactions on The King: Eternal Monarch's epic finale, let's do a quick recap of the episode.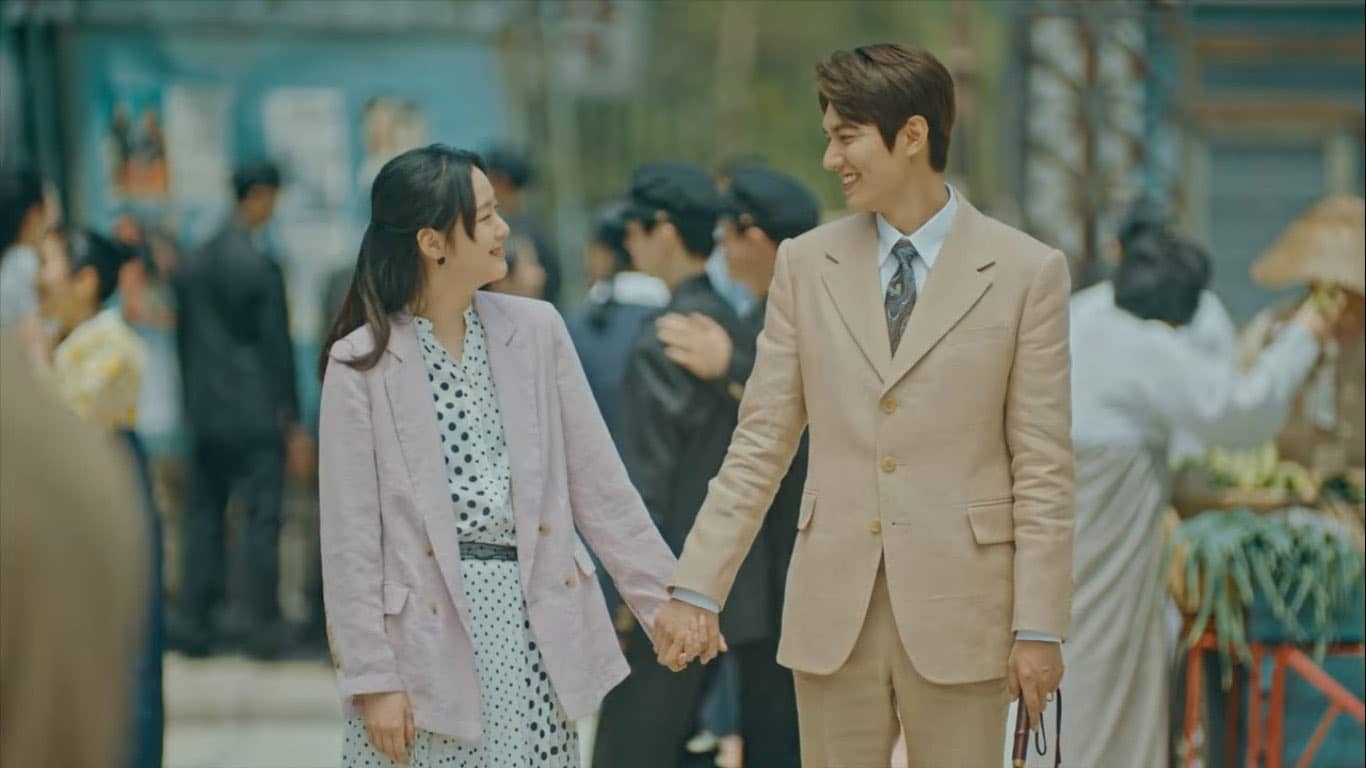 THE KING: ETERNAL MONARCH EPISODE 16 RECAP
THE KING: ETERNAL MONARCH EPISODE 16 RECAP
And that's that for our recap! Ultimately, it was nice to see a warm, happy ending that shows the seemingly doomed couple finding a way to be together, choosing each other as their destiny. Now, Metro editors weigh in on what they thought of the final episode.
On the panel for this discussion:
Grace Libero: Metro.Style People Editor and resident K-Drama expert
Kate Paras: Metro.Style Beauty Editor and K-Drama Fan
Justin Convento: Metro.Style Culture Editor and BIG fan of TKEM and Lee Min Ho!
and Geolette Esguerra: Metro.Style Editor-in-Chief
---
What are your initial feelings and reactions about the last episode?
Grace: I thought the finale would be longer, because I felt that there were a lot of things that still needed to be resolved, lots of loose ends to tie up. With its normal running time, I thought too many details were squeezed into an hour and 16 minutes.
Kate: I was expecting around two full hours for the finale, but I think they decided to go the quick and painless route for the ending. They didn't necessarily tie all the loose ends, and I think there are still so many mysteries that have to be solved, but given the plot twist that they chose, it is only understandable that no resolution was given to the other minor characters in the story (ex. pregnant woman with short hair). I also think Lee Lim the villain was just too easy to beat. Otherwise, I like that it has a happy ending, and the couple ends up together (old and gray even) no matter if they live worlds apart.
Justin: Gon kept his promise and searched the universe endlessly to be with Tae-eul—I'm thoroughly satisfied with the ending! I honestly was expecting to be upset at a possible ending that would be heartbreaking for my two faves, Gon and Tae-eul, but I'm just so happy he never gave up looking for her, even though there was that big chance she wouldn't even be able to remember him. I started bawling even when Na-ri called Tae-eul, who was driving in her car, about a man and a horse in the house—finally, 2020 Lee Gon has found his love! Waahhhh.
I'm also pleased with how the history rewrites created endings and situations that each character deserved—happiness. Though I would have wished for a wedding and to see Tae-eul as the Corea's queen, or even baby Lee Gons running around the Royal Court, the ending of them time traveling and growing old together, finding ways to love and be with one another, was still ultimately satisfying. This might just be the only finale to a k-drama that didn't disappoint me, with our lead characters still very much in love even in old age. TKEM for me was so meticulously thought out and well-written that I have very few objections to it.
Geolette: I always think that no matter how a series ends, it needs to give a sense of ending and resolution, so that you can almost imagine the characters living beyond the series itself, having a "future" so to speak. I think the ending was able to fulfill that—because I could really imagine them going into different eras and different dimensions, traveling to see what else is out there. And because it's not possible for them to choose to live in one dimension over the other (so no wedding bells of families, sadly), this is the most plausible, best ending for them. A long distance relationship, like Capt. Ri and Se-ri in Crash Landing on You, who have a similar 2 weeks a year rendezvous relationship, seems like the most reasonable of all ends. At least Lee Gon and Tae Eul have their weekends.
Yet what the ending lacked is that final emotional push to make us, the viewers, get attached to the couple and wish them well. Unlike other shows, I did not get attached to this relationship, and even until the very end, I kept hoping I would feel something for the two so I could wish them well in all sincerity. Sadly, the high adventure premise of the drama took so much away from the romance, and we were left uncaring for these two individuals who proved that they are destined together because they chose to be together.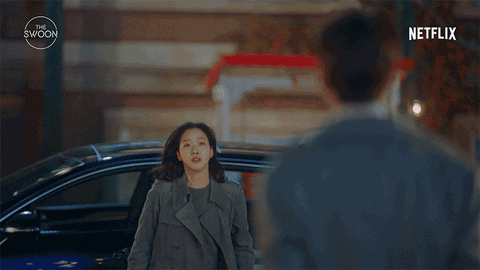 Netflix
Favorite moments from the finale?
Grace: When Lee Gon and Jo Yeong teamed up to travel back in time on the night of treason. When they entered the room, side by side with their guns, they looked so good. It was the perfect highlight of their bromance which I continuously loved about the series. I also liked that part where Lee Gon and Jung Tae-eul were holding hands and their hands suddenly became wrinkly, indicating that it was a happy ending for them because they grew old with each other.
Kate: I love the part where they show the yoyo boy turning into this mysterious cute guy, haha! Makes you want to research who this actor is! Also, I love the 'dates' Gon and Tae-eul have every weekend, heading to different eras to explore all that they weren't able to explore in the beginning of the story. I particularly found the 'leaves' scene by the beach really funny!
Justin: Aside from their eventual reunion outside of Tae-eul's house, I loved seeing Gon reach for Tae-eul's hand through the time traveling gate—bringing her to different worlds and places in time. It was really nice to see these two find a way to be in each other's lives despite being, literally, worlds apart. I also loved the part where they were watching the CCTV in the palace and began discussing the genre of Jo Yeong and Myung Seung-A, who like their Republic of Korea counterparts, seem to be in love. We see Lady Noh appearing unexpectedly, and almost catching them! Then Tae-eul and Gon kiss, with their backs to the screen! I ship them so much. <3
Geolette: I really got moved with the part when the first thing Lt. Tae Eul did after waking up was calling Chief Park to check on everyone. This is because Tae Eul knows that because Lee Lim "disappeared" when Lee Gon was successful in his mission, her worst fear is that this would also change what happened in her timeline. There was really no need for words when we heard her sob—we knew that Sinjae wouldn't exist in the universe that she lives in. It was a brief moment, but it was acted so well by Kim Go Eun.
Netflix
Fill out the blank: "Stellar acting by ______!"
Grace: Lee Min-ho and Woo Do-hwan. Lee Min-ho always manages to deliver good performances, complemented by such gorgeous, charming visuals. As for Woo Do-hwan, it's the first time I've seen him in a drama and I was so impressed by how he portrayed dual roles here and did well on both. His other K-Dramas are now added to my binge list.
Kate: Kim Go-eun! This effortlessly charming actress may not be your typical glamour gal, but you have to admit, she has acting chops that draw you in! Ever since her Goblin days, I feel like she has grown a lot, and still has that X factor you just can't pinpoint. Imagine having to play not just one, not two, but six different characters in one show—that's talent! (Spoiler: she played four additional characters in the finale)
Justin: Honestly, Kim Go-eun was amazing in this series. She matured a lot since Goblin and I'm excited to see her in her future projects. She was able to depict the many different moods and evolutions of her complicated characters, Jeong Tae-eul and Luna, showing versatility and a greater grasp and use of her craft as an actor. In the same respect, Lee Do-Hwan was also excellent in the series—playing Eun-seob and Jo Yeong, two very different characters, very well.
Of course, Lee Min Ho also deserves a special mention, because he really did portray Lee Gon in all his majestic, charming glory. It was hard to not fall for him. He commanded the room and is for me the ultimate male lead in a recent K-drama.
Geolette: Stellar acting by Woo Do-hwan! Really superb as Joe Eun-seob and Jo Yeong, shifting from one extreme to the other, and in the end showing transformation in both characters. Looking forward to watching him again soon.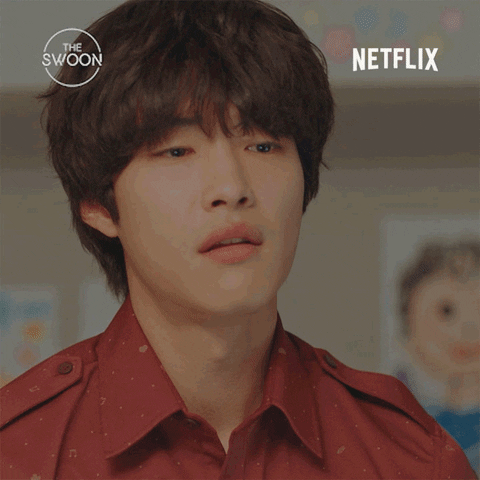 Netflix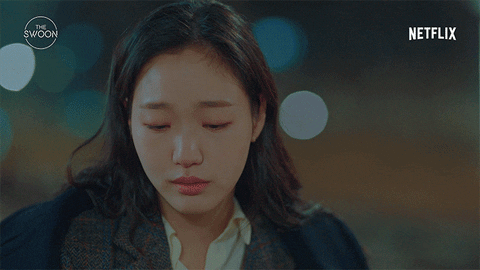 Netflix
Favorite lines/quotes from the entire series?
Grace: I liked the message that Lee Gon and Jung Tae-eul both said at the very last scene of the finale: "No matter what kind of a door opens before us in life… And even if the moments we share make us sad at times, I wish to be able to love tirelessly."
Kate: There wasn't one particular line that stuck with me, but I like the idea that family plays such an important role in Korean society (just like it is here). You can see in the scenes where Tae-eul interacts with her dad, in the way Lee Gon has a special motherly relationship with Head Court Lady Noh, how Eun-sup takes care of his twin siblings, and how Prime Minister Koo values her mother—family is number one.
Justin: Lee Gon saying, "I'll open all the doors in the universe. And I promise. I will return to you." Cry fest!!!!! Throughout the series, Gon and Tae-eul also exchange "love rules" and I thought that was the cutest thing. Tae-eul had a total of 12 rules, as follows.
Stay quiet
Don't draw people's attention
Don't draw people's attention
Keep Jo Yeong out of trouble
Don't use guns
Contact me whenever you go somewhere
No cheesy comments when I am hungry.
Don't ask me to come with you.
Don't get scared in advance.
Tell me you'll come back.
No matter what happens you have to come back.
Catch Lee Lim and even if the door closes, open all the doors in the universe and return to me. Promise me.
Meanwhile, Gon only had: "Do just two things for me. Don't tell me not to come. And don't tell me not to leave. I have to go back sometimes, and when I do, I want to come back soon. Whichever it is, if you tell me not to come or leave, I don't think I'll be able to do anything."
Geolette:
"Your fate is determined by the choices you make, but there are times when your fate chooses you." - Jeong Tae Eul
This has bearing to the entire story. Does one have control over one's life? Or is one subject to fate? Lee Gon and Jeong Tae Eul have consistently proved that they are responsible for everything that happens to them—yet in the end, it seems as if they are really fated to be together. Such a beautiful conundrum.
"I'm the type of person who still can't believe the earth is round." - Lt. Tae Eul
This has been the running joke throughout the season—that despite the complexity of the story about time travel and parallel universes—Tae Eul was still gung-ho on accepting facts that she can verify with her own senses. (Ep 2)
"Among real numbers, zero is my favorite. You have the nature of that number. Usually, a zero means there is nothing, but it's actually a number of absolute power. It can nullify any number or take everything away from it. What makes money powerful is not the number at the front, but the number of zeros behind it. A number trapped in a root symbol can escape under only two circumstances. They need to have a square root, or meet the powerful number, zero.
You're always busy and you don't care much for me. Because of you, I'm powerless here, but it's fine. You are much more amazing than I had imagined. And you are standing in front of the root symbol I'm trapped in. " - Lee Gon to Lt. Tae Eul
I love this quote because it shows the poetry of mathematics, tied in with the love. Lee Gon is explaining how Tae Eul has the qualities of zero—she is unwavering, resolute, and is able to nullify and solve problems. Lee Gon still needs to find the answers (hence being trapped inside the root symbol), but him facing a zero would instantly solve the equation.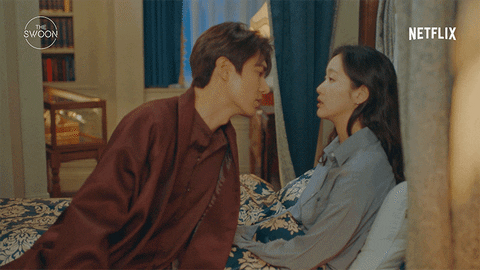 Netflix
Will you recommend this k-drama?
Grace: Despite its flaws story-wise, I'll still recommend it, because it still presented a gripping narrative that's far from the usual K-Dramas we've seen. I also liked the cinematography.
Kate: Definitely! I've already encouraged my mom and sister to do so, and they're ready to dive in right after the finale ends—they want to binge-watch it as recommended. I'd tell people to give it a chance—it's a new experience, and the production itself is worth seeing.
Justin: Some people said that it was a little complicated, with the play of parallel universes and different worlds, but I honestly loved it, maybe even more so, because of that. So yes, I'd definitely recommend it. I was able to appreciate the storytelling, which I was told to expect would be good seeing as Kim Eun-sook, the writer of TKEM, had produced such wonderful stories before. It might not be an easy watch for everyone but I think it's something all could enjoy, if they give it a chance.
Geolette: To be honest, no. Not yet. I wouldn't want this to be the first drama for some people because I'd want their first to be a bit more balanced, and a lot easier to understand. This drama falls short in bringing steadiness to the narrative while still bringing in the emotions to help viewers relate to the characters. I'd recommend this for those who have more experience watching dramas, and would be likely to understand the intention of the writer and read into the small nuances that are easy to miss because of the sheer number of layers and elements in each scene.
---
Did you tune into the finale of the epic love story between Lee Gon and Jeong Tae-eul? What did you think of it? Which of its characters did you fall in love with? One thing's for sure, we already miss this wonderful ensemble cast and the stories they brought to life in The King: Eternal Monarch!