Metro K Drama Round Up: 'Flower Of Evil' Is The Next K-Drama You Shouldn't Miss
Calling all crime and mystery lovers, 'Flower Of Evil' is the next show you you wouldn't dare to miss.
"A man who pretended to love, and a woman who even loved danger…"
Lee Joon-gi and Moon Chae-Won reunite in this new K-drama series Flower of Evil, which was recently released in Viu last July 30. By the looks of what we've watched from the first few episodes, it's going to be a ride full of vicious emotions between detective Cha Ji-Won (played by Chae-won) and a seemingly perfect husband, Baek Hee-Sung (played buy Joon-gi).
Hee Sung is a metal smith who acts as an ideal husband to his detective wife, Ji-Won. Having a young daughter, he works hard to provide for his family, making him the ideal father that's caring and unsuspicious. But even after years of trying to hide his dark past, truth just always finds its way out. And as his crimes begin to unravel, his detective wife starts to take action in the investigation that leads to a path full of anger and heartbreak.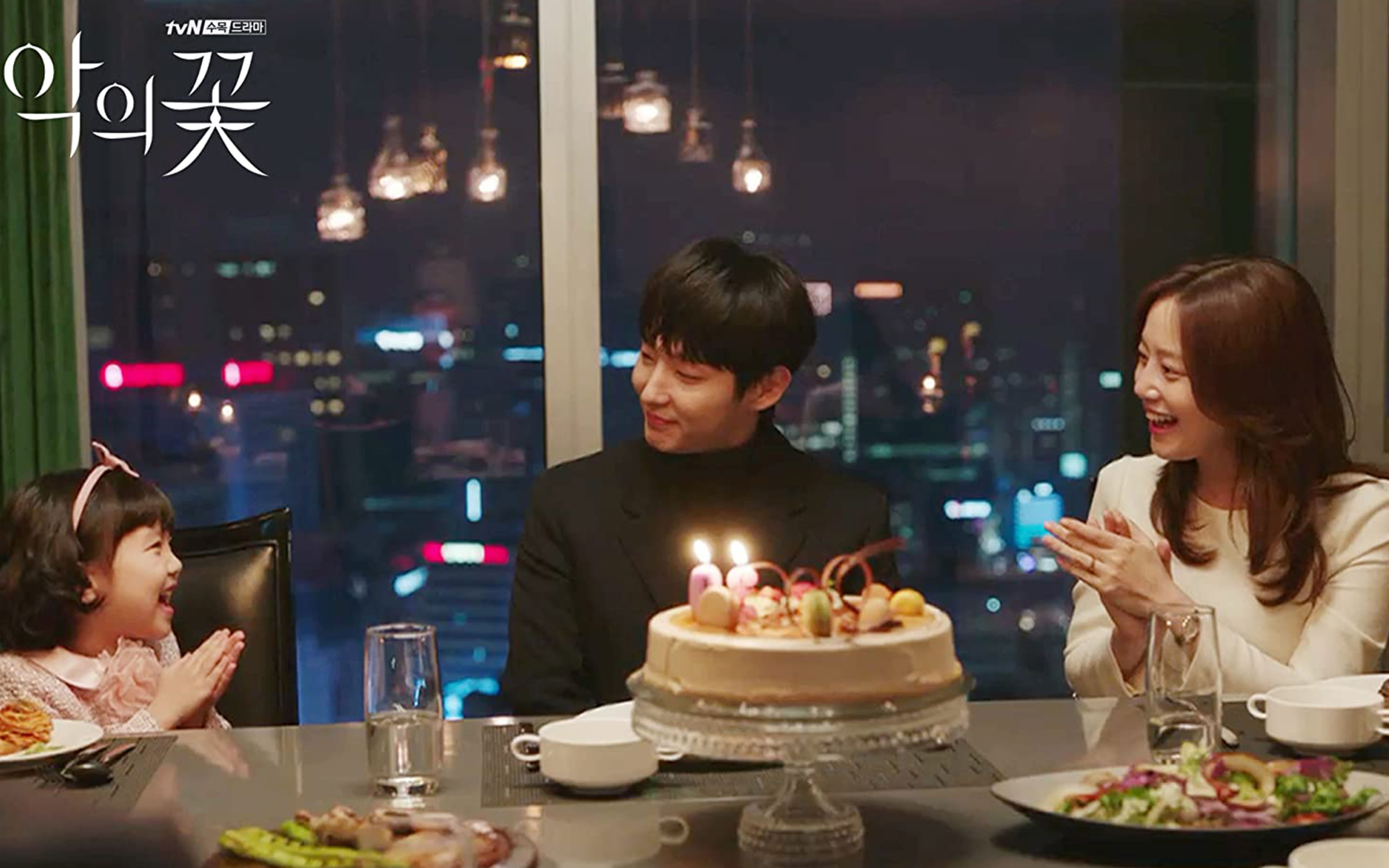 Photo from IMDB
As we find ourselves intrigued in the upcoming episodes, scroll down to see the reactions of our Metro Editors in the first few episodes of
Flower of Evil,
below:
On the panel for this discussion:
Geolette Esguerra: Metro.Style Editor-in-Chief
Justin Convento: Metro.Style Culture Editor
Kate Paras: Metro.Style Beauty Editor
Anna Rosete: Metro.Style Living Editor
and Leah Puyat: K-drama Veteran
What are your initial thoughts on this drama?
Leah: I think this is the kind of show single people shouldn't watch or else they'll never get married! It's like World Of The Married couple that way or like the old movie of Julia Roberts, Sleeping With The Enemy. In that, 'You think you know spouse. You think you're living this pretty okay life, and then there's this whole other ball game that you're not even aware of.'
Kate: There's a basement you don't know of!
Leah: It's like a friend of mine says, "After a breakup, you think, 'I was in a relationship with that guy? By the time we broke up, he was a stranger and I think that's where the series is leading to. The she doesn't know the real man that she married. Or so it seems.
Geolette: They have a daughter and then he seems perfect. Like, he's a committed father but it turns out it's complete deception. And to think that his wife is a detective.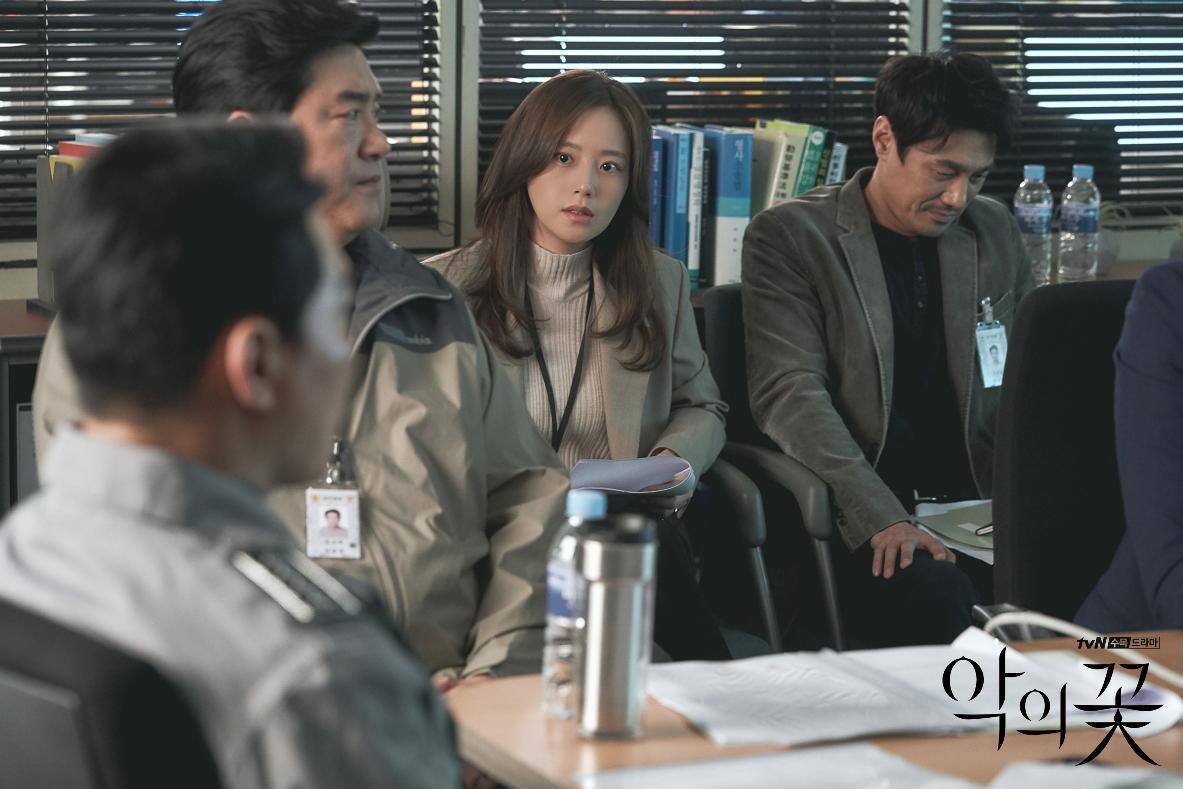 Photo from IMDB
Justin: Yeah. Like, she can't see it but I guess she's so wrapped up. I mean she knows her life is this way and she has resigned herself to the fact that her husband is perfect—and he does seem perfect. But then, I guess she's so busy trying to understand different cases. Like she's unpacking so much in her career, that she doesn't even see what's right in front of her [on a day to day basis.]
Anna: It's like she doesn't know that her own marriage or within her own home is a case in itself. So that makes it really compelling. I think that will make me keep watching.
Leah: For sure it's deliberate. It's someone who's living a double life, has a use for marrying a detective. It's almost like, 'keep your friends close but keep your enemies closer' kind of thing; that maybe her being in the law enforcement business gives him some kind of perfect alibi, or gives the skills to craft that double life.
Anna: But also, I think a sick kind of thrill. I mean, he's such a psychopath...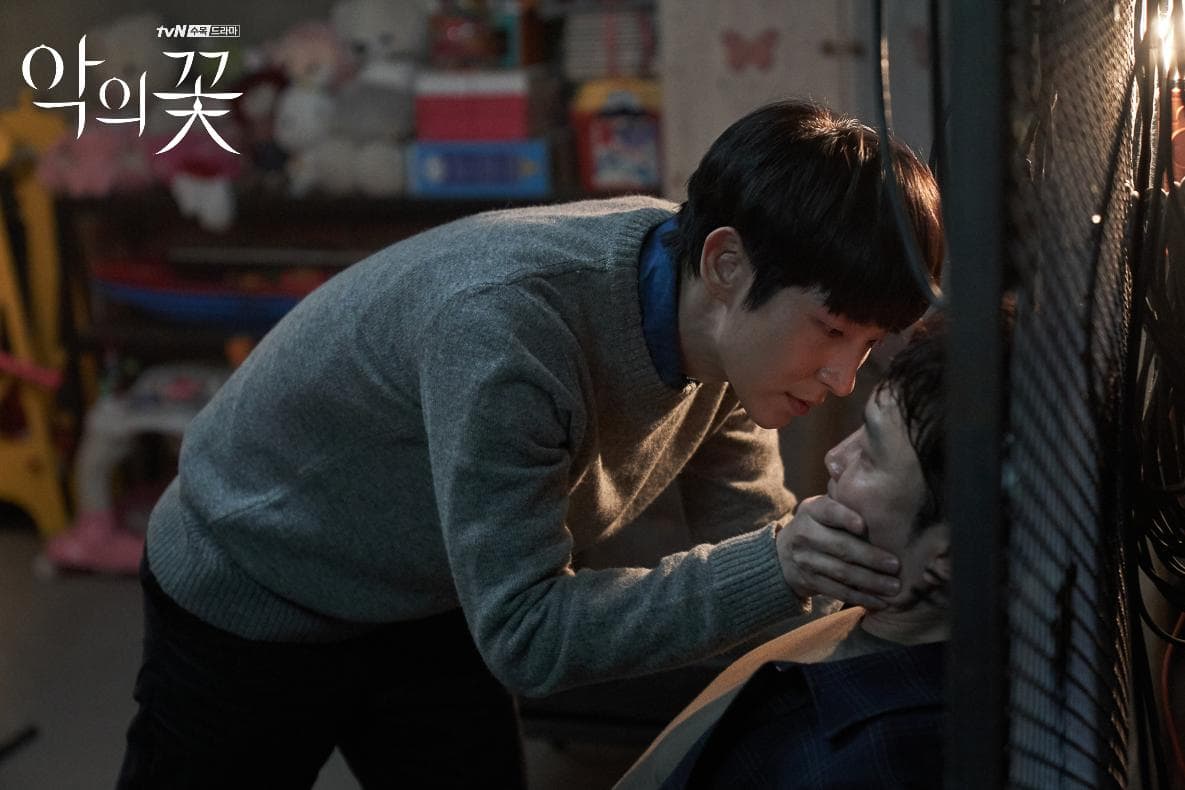 Photo from IMDB
Justin: I think one of the detectives also said, 'That's the worst or the scariest kind of psychopath. The ones that are patient.' And that line stood out to me last night because yeah, she has one living right in her house!
Anna: Yes, and with her child! It's just so freaky like after that crucial scene and then it cuts to him being with the baby; and taking care of the baby while having pizza and she comes home. That to me is like, I had to catch my breathe because that was just so well done and kinda wild.
Kate: I just realized now that the first case that she handled was about the boy who fell down the stairs, right? And as it turns out, the mom is clueless about the husband's extramarital affair. So parang in a way, it's not a similar Moon Chae-won's relationship, na she feels like her home is perfect and everything. It's his son who tells her in the end na, 'Our family is not okay.' So parang I want to find out what the kid's role is. Kasi her daughter is pretty outspoken, di ba? For such a young girl, she already knows that lolo and lola don't like her. So I'm interested on how's that gonna unfold in the coming episodes.
Do you have tips for those who wants to watch this suspenseful K-drama?
Anna: Watch closely, I would say. Because I was watching it at like 1 am, and then I had to pay attention to it because there's a lot happening and it's pretty fast also.
Justin: It's also really well done, the cutting and like how they dramatize. I also watch a lot of crime dramas, US-productions like Hannibal and this is quite similar in production. It's thrilling. Like, the way they cut it and the way that they put it together. Because of how the scenes are filmed, I felt like I was watching Criminal Minds or something. And I think this would appeal to an audience that does enjoy well-produced crime dramas and thrillers!
Leah: If you're watching this kind of show that there's like a procedural, I think it's good to read the reviews because there might be details you'll miss. I think it's because we're all reading subtitles. Unlike if this were watching a western or a local show, because there might be clues you'll miss. For me, that was helpful.
Stay tuned to our weekly Metro K-Drama Round Up on our Facebook page, every Wednesday night at 8pm.
---
You can watch Flower of Evil on Viu, the go-to streaming platform for the latest Korean and Asian dramas and variety shows. The Viu app is available for FREE on the PlayStore and AppStore, or access it on your browser at www.viu.com. To get unlimited downloads, zero ads and access to the latest shows, you can get your Viu Premium subscription for as low as Php50 for your first 90 days as a limited time offer.*
*Upgrade to Premium through in-app purchase or credit card. If you prefer charging your subscription to your mobile load, you can upgrade via Globe. To stay updated with the latest Korean dramas and movies, follow Viu Philippines on Facebook, Twitter and Instagram.
*Available for users who subscribe via Google Play Store or iOS App Store for the first time
Lead photos from IMDB