Metro K-Drama Round Up: Check Out These Interiors Featured In Our Favorite K-Drama Series
Take some home inspiration from our favorite K-drama interiors here in our latest Metro K-drama round up!
There are a lot of things we definitely adore in our favorite K-dramas. From all the feel-good moments, unique plots and stories, to the flawless looking Korean hunks and ladies, it's enough to keep us wanting more. But to add to that list of reasons, something you can surely notice in every K-drama is the interesting interior design and meticulously made setting featured in almost every series.
While understanding a good drama set gives a lot of information about the overall concept of the story and its character, join our Metro editors as they take a deep dive into some of the notable interiors featured in our favorite K-dramas!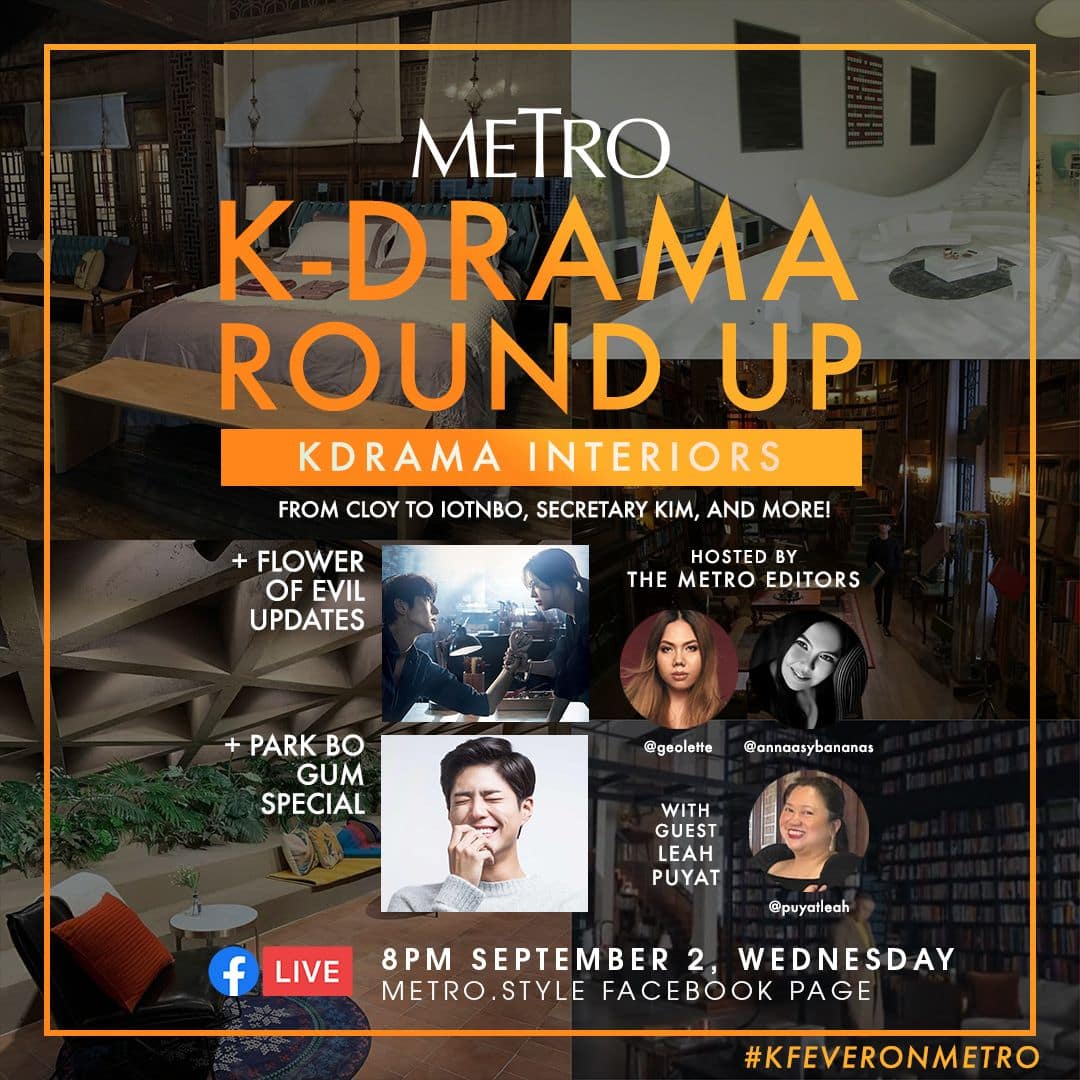 On this panel we have:
Geolette Esguerra: Metro.Style Editor-in-Chief
Anna Rosete: Metro.Style Living Editor
and Leah Puyat: K-drama Expert
Crash Landing On You Interiors: Seri's living area and Walk-in Closet
Anna: I think if you really dissect Se-ri's house, she's got a really brutalist ceiling. It's raw country. And then all of a sudden she's got this like tropical furniture. She's kind of a 'plant tita.' There's like a spot in her house where she got lots of plants. And then she also has elements with all those curved furniture, the orange, especially in her bedroom. It's a fun house, but I've never met a single woman her age who lives like this. Talagang it's establishing her status that she's a beauty mogul.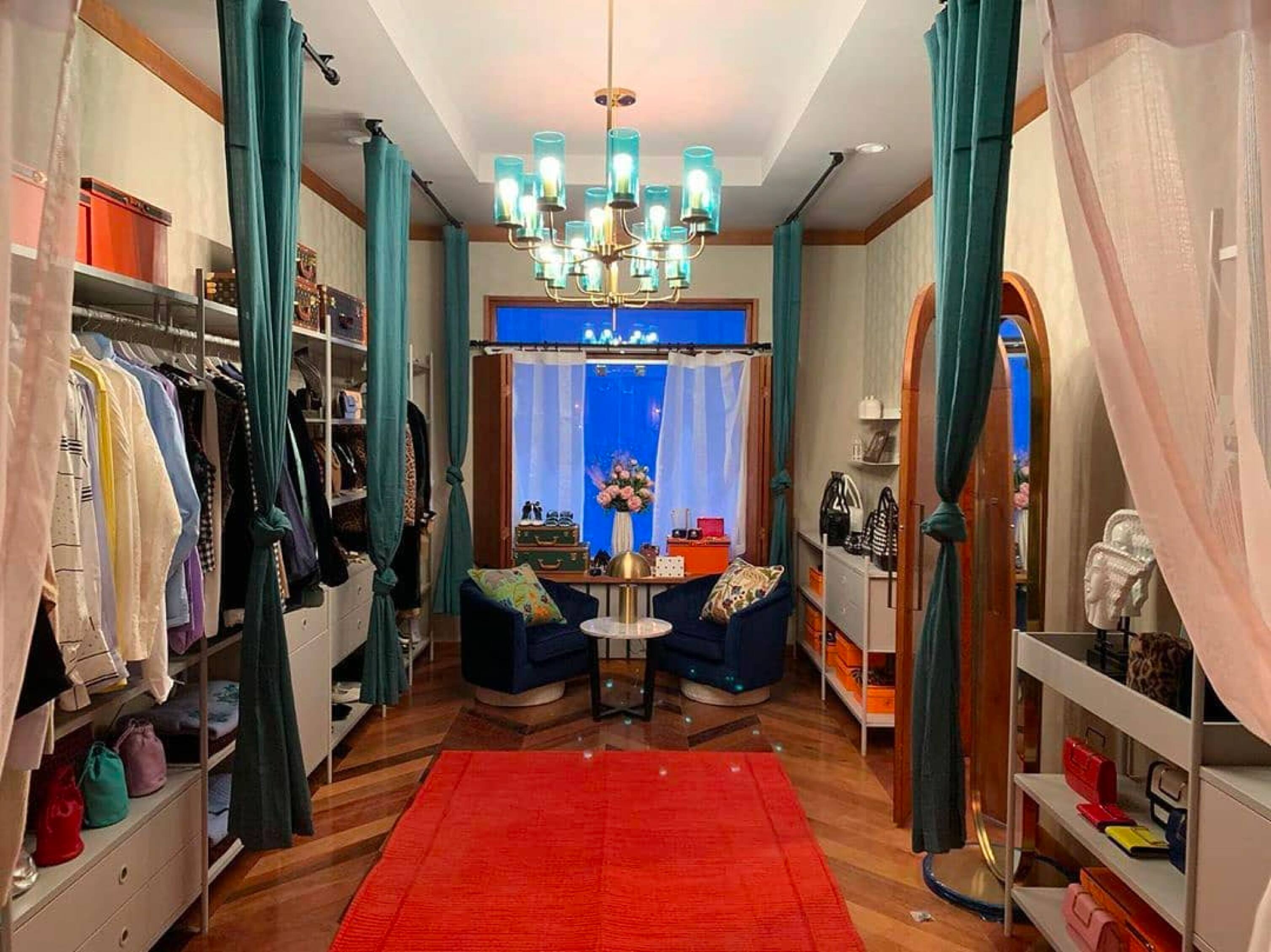 Se-ri's walk-in closet | Photo from @firstzyxx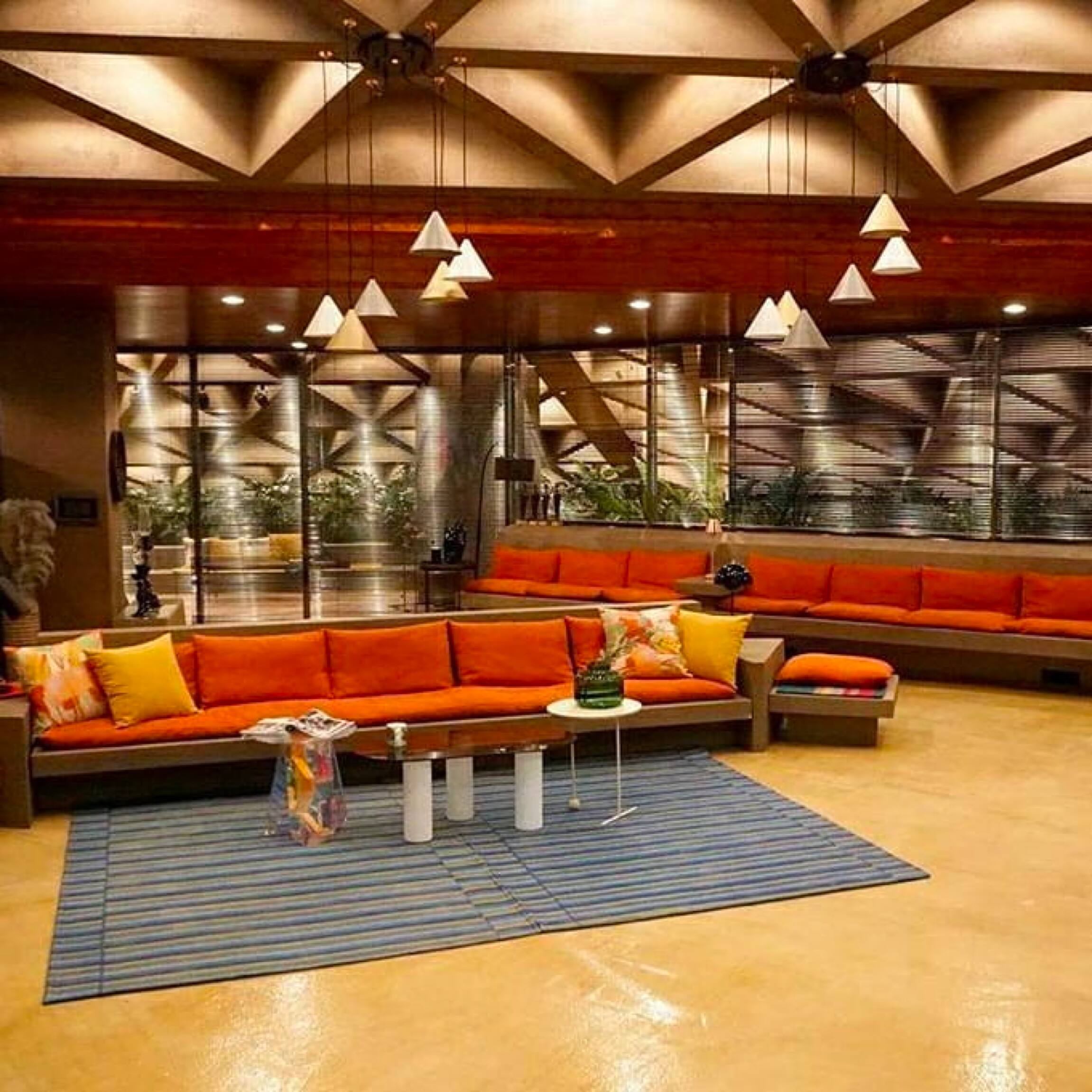 Se-ri's living room | Photo from @firstzyxx
Leah:
I think they had that heaviness because she also takes on a masculine role in her family, because her father chose her as the heir. Normally, the heir is the eldest brother, maybe that's why they have the brutalist elements there. Then the memphis and the color, I think this is how people perceive fashion people to be. That they don't really follow rules, they're very brave with their choices because they live with the trend cycle.
Geolette: Because Se-ri is a take-charge kind of person, her interiors are more masculine, actually. Because she need to fight with everyone—she's fighting with her father, her brother, and so on.
What's Wrong With Secretary Kim and Secret Garden: Maiim Vision Village
Leah: I must say that this house is a favorite of mine among the K-drama sets. I just love it—it has everything! It has drama, it has presence, it really tells you who the character is. He's someone important, and I realized now that in all the K-dramas, the single men have really beautiful houses. I think that's another way that contribute to breaking down the gender stereotypes, because a lot people think single men don't care about their homes.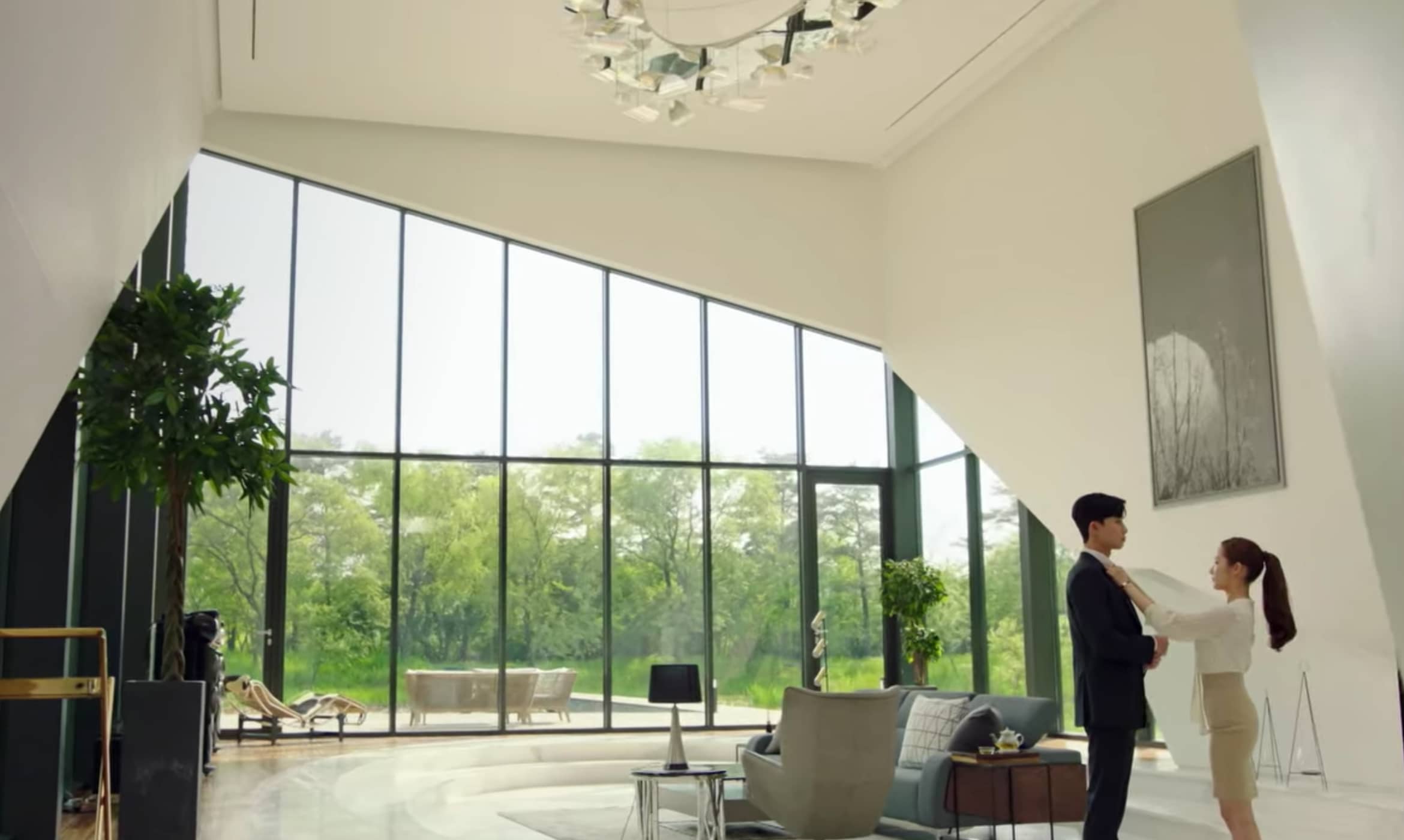 House of Lee Young-joon | Screenshot from Netflix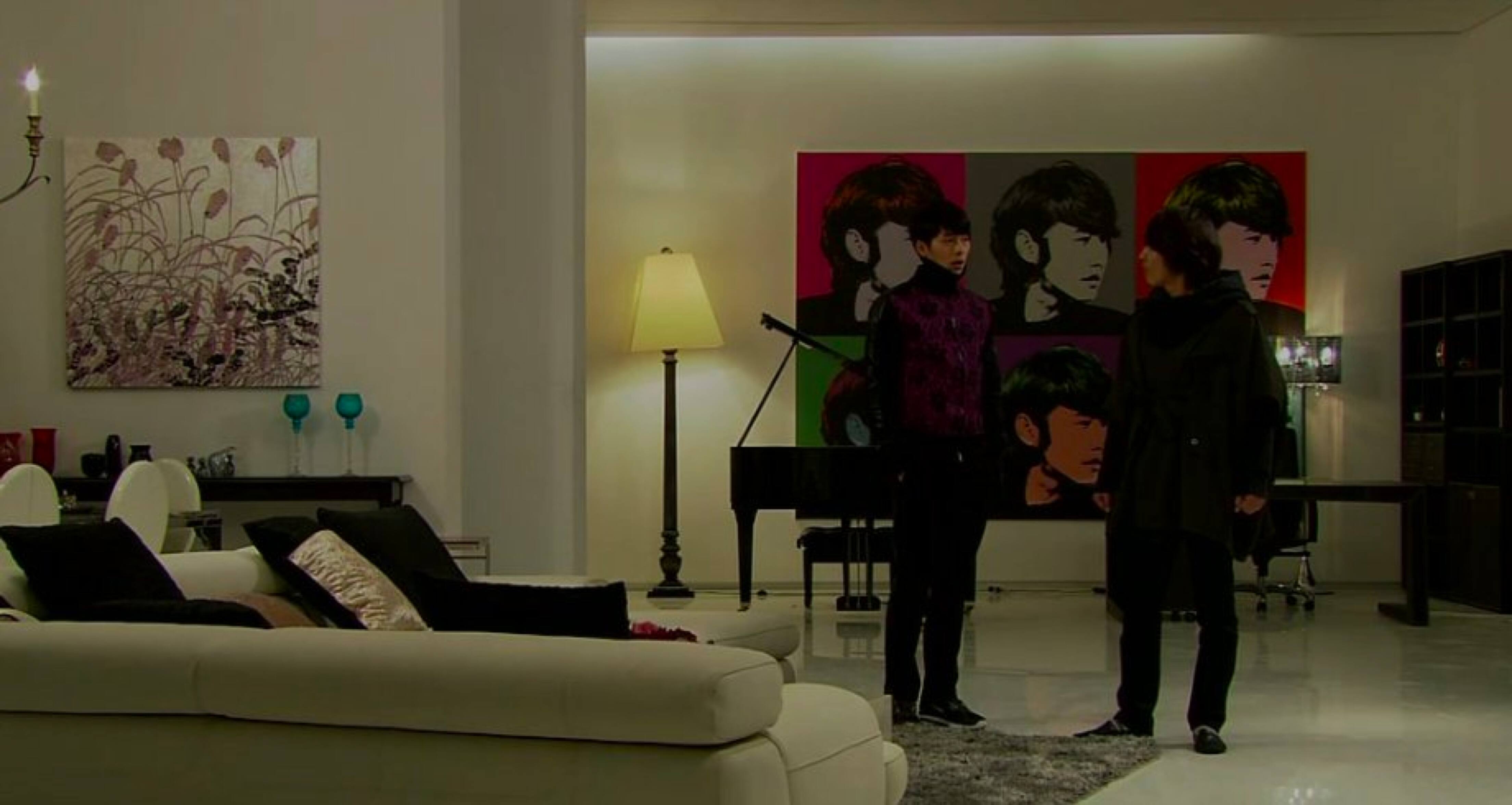 Scene from K-drama series, Secret Garden | Photo from SBS
Anna: I think all of that just establishes their importance. That they are chaebol. So, it contributes to this fantasy about who this character is.
Leah: It's like in Pride and Prejudice, and Elizabeth Bennet falls in love more with Mr. Darcy when she know how rich he really is. It's like they're the modern day Mr. Darcy, and instead of giant estate, they have these impressive penthouse flats.
The World of the Married: Dr. Ji vs. Dakyung's Place
Anna: There's a lot to say about this. When we were working on the article, we did a side by side between Da Kyung house and Dr. Ji's house. The differences are a lot. Dr. Ji's character, we know that she's scheming and plotting, but because someone did her wrong. It's not like that's the first thing she would wanna do when she wakes up, right? Even her home itself, it's more straight forward. It's very modern, it's got open layouts, art prints that look like Mark Rothko's color schemes, parang she's direct. Very straightforward. Whereas Da Kyung's house, it's pretty but it's got so many rooms. Maybe it's symbolic of how many secrets her husband has.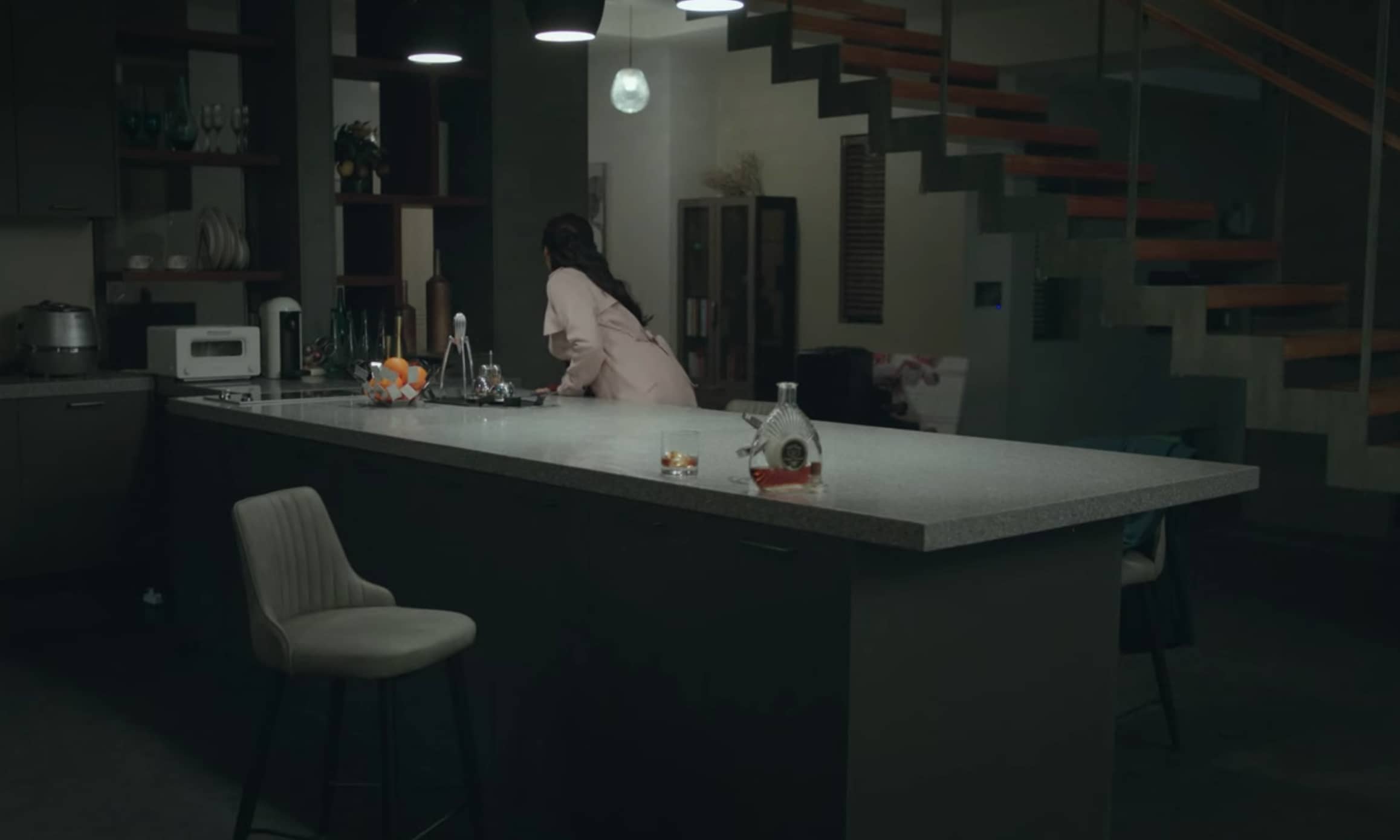 Dr. Ji's house in WOTM | Screenshot from Netflix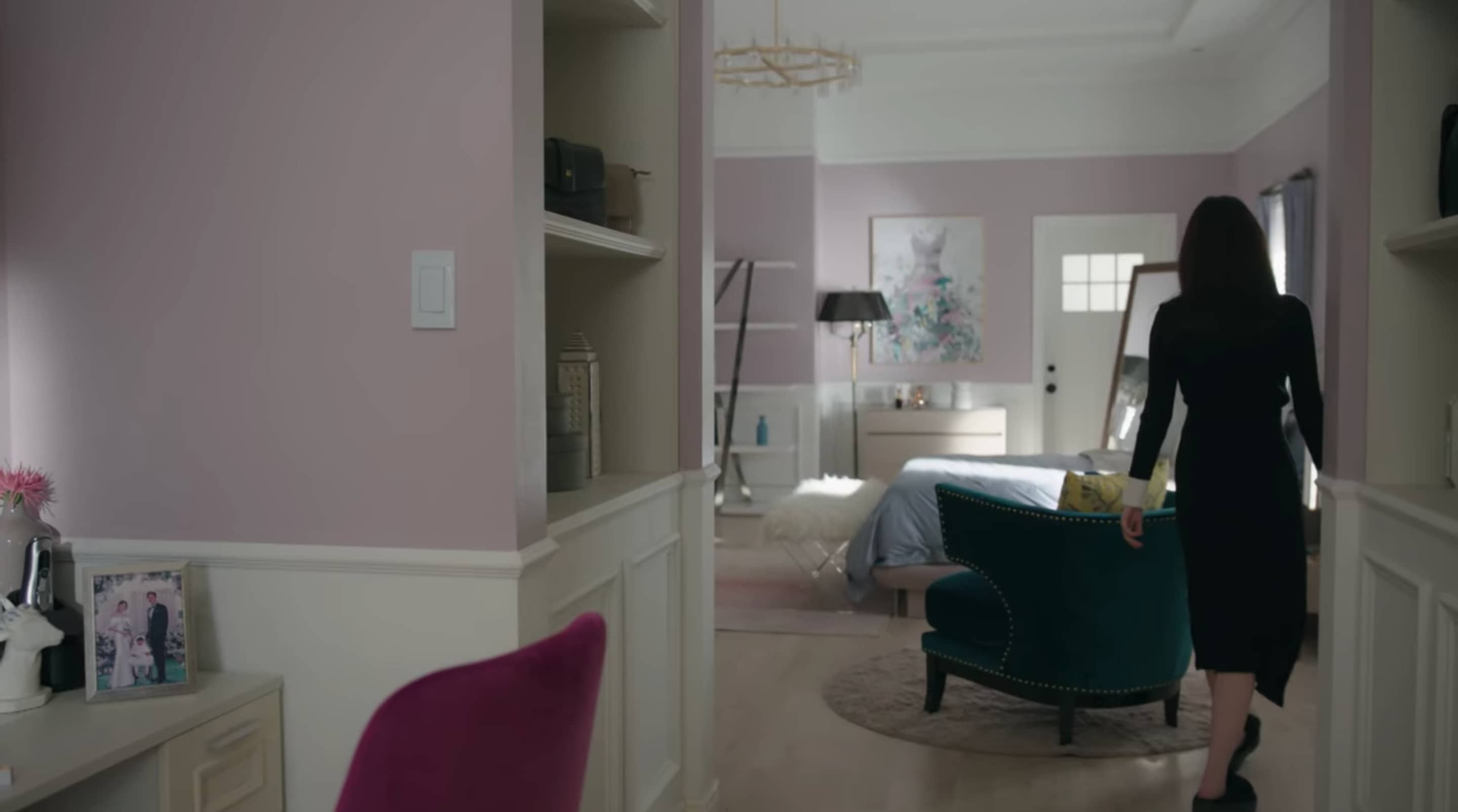 Da Kyung;s house in WOTM | Screenshot from Netflix
Leah:
Yeah, and Da Kyung's artwork might look cute but it's also sinister. Even in the dining room, these bears, they're like looming over you.
Anna: Correct! And her butterfly looks like it's melting, and then the cat nga, when you look closely at that cat, it's got more eyes than two. Like the whole head is made of big eyes. Maybe it's also because she wanted to be a gallery manager, so baka it's her edgy art choice.
Leah: There's a naïve side of her, that's why she's quite emotional. Unlike Dr. G, she's got the grace and the wood tones—she's already more stable and more established. She's more of a rational being than an impulsive, and it shows on how organized she is.
The King Eternal Monarch: Lee Gon's palace and Prime Minister Koo's Place
Geolette:
I think this was really meant to 'wow' us and it really want to transport us into another place that we can't even imagine. Because you know, what would royalty look like? What would their house look like?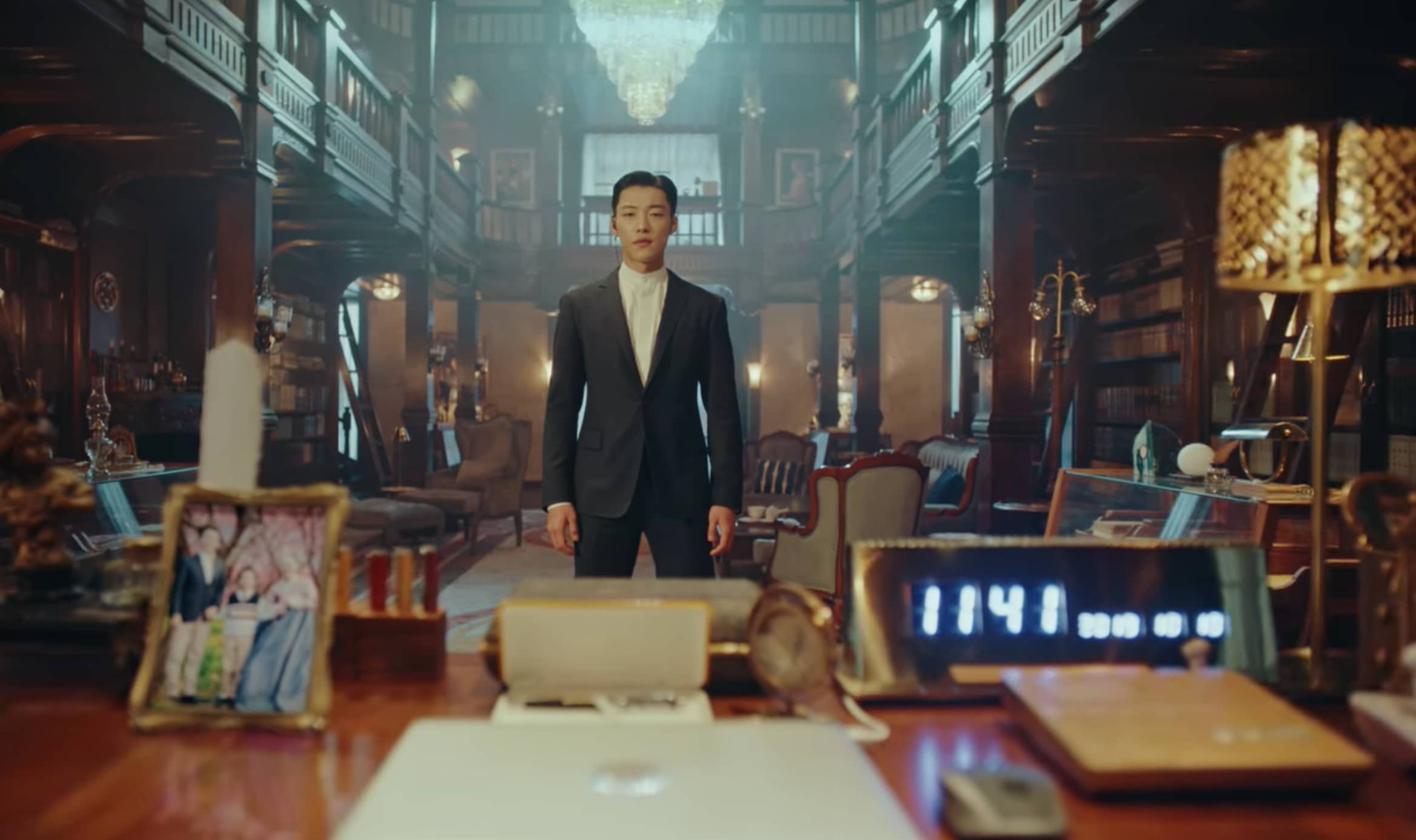 Screenshot from Netflix
Anna: And it's also a parallel universe, so it's that other dimension kind of thing. There's an element of fantasy in it, also. Which makes sense because if you look at all the elements, it's like a quilt of a lot of periods.
Leah: Wasn't there a controversy that they used Japanese elements? I mean, it's supposed to be the 'Kingdom of Corea' but some elements were Japanese.
Geolette: What happened was it's actually in their opening video where they'd show these elements, and a lot have noted that the architecture looks a lot like Japanese architecture, and they're very sensitive about that. That was very early on in the series, so maybe that was also the reason why it didn't rate well in Korea, although it did very well on Netflix.
It's Okay To Not Be Okay: Cursed Castle
Geolette:
The Cursed Castle shows more about the psyche and the layers of the story. It's very western, so it relates to how the basis on fairytales which is a western concept.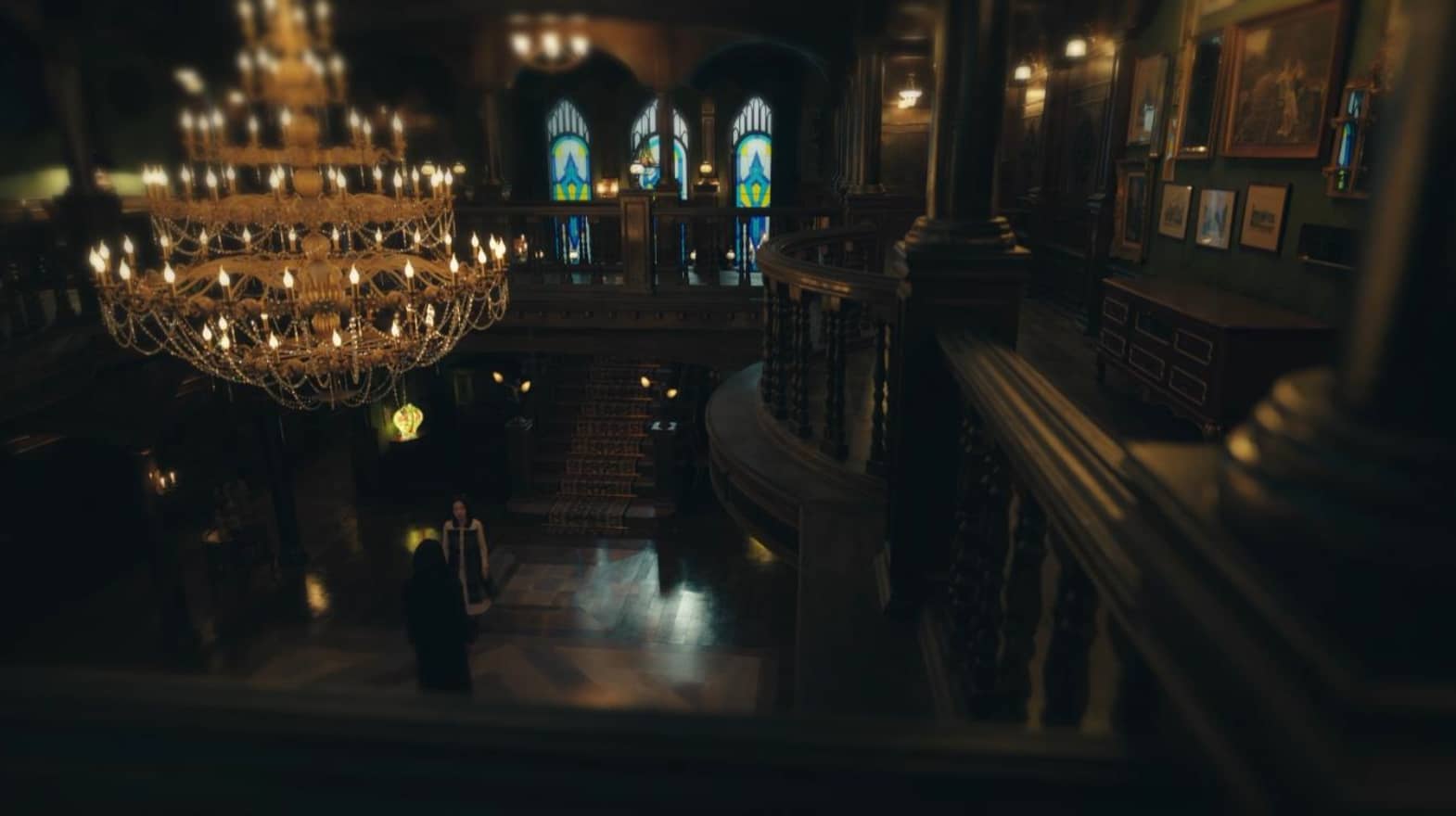 Screenshot from Netflix
Anna: This one was built in a compound of a café. They chose it because of the location, it's high up on a hill, it's a big ground so it could afford the castle. At least like the façade of the castle was built there, and the interiors are all studio sets.
Leah: I think it's partly because when a show becomes iconic, the locations then become tourism spots. I think they know that if they invest in the look of their show, it will return and people will come.
My Love From the Star: Do Min-Joon and Cheon Song-Yi's apartments
Leah:
You see the outer space photography in his foyer, it looks like hieroglyphics which some people say is an alien language. So you see those right by the entrance. They give you the clues that he's from outer space. Then the telescopes, of course. And in a way, that whole living room looks like a spaceship. It's like straight from a 60's sci-fi movie.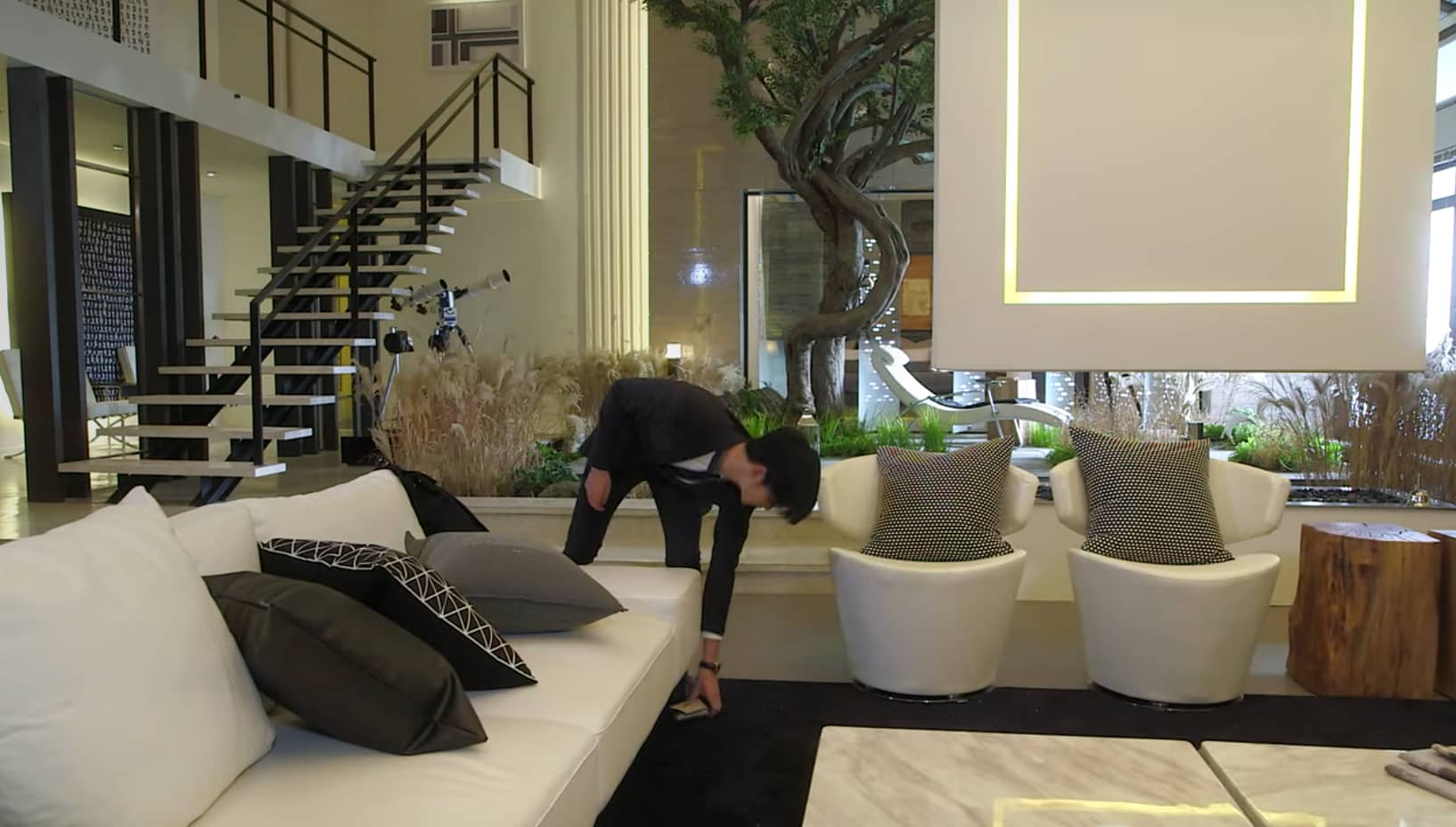 Do Min-Joon apartment in My Love From The Star | Screenshot from Netflix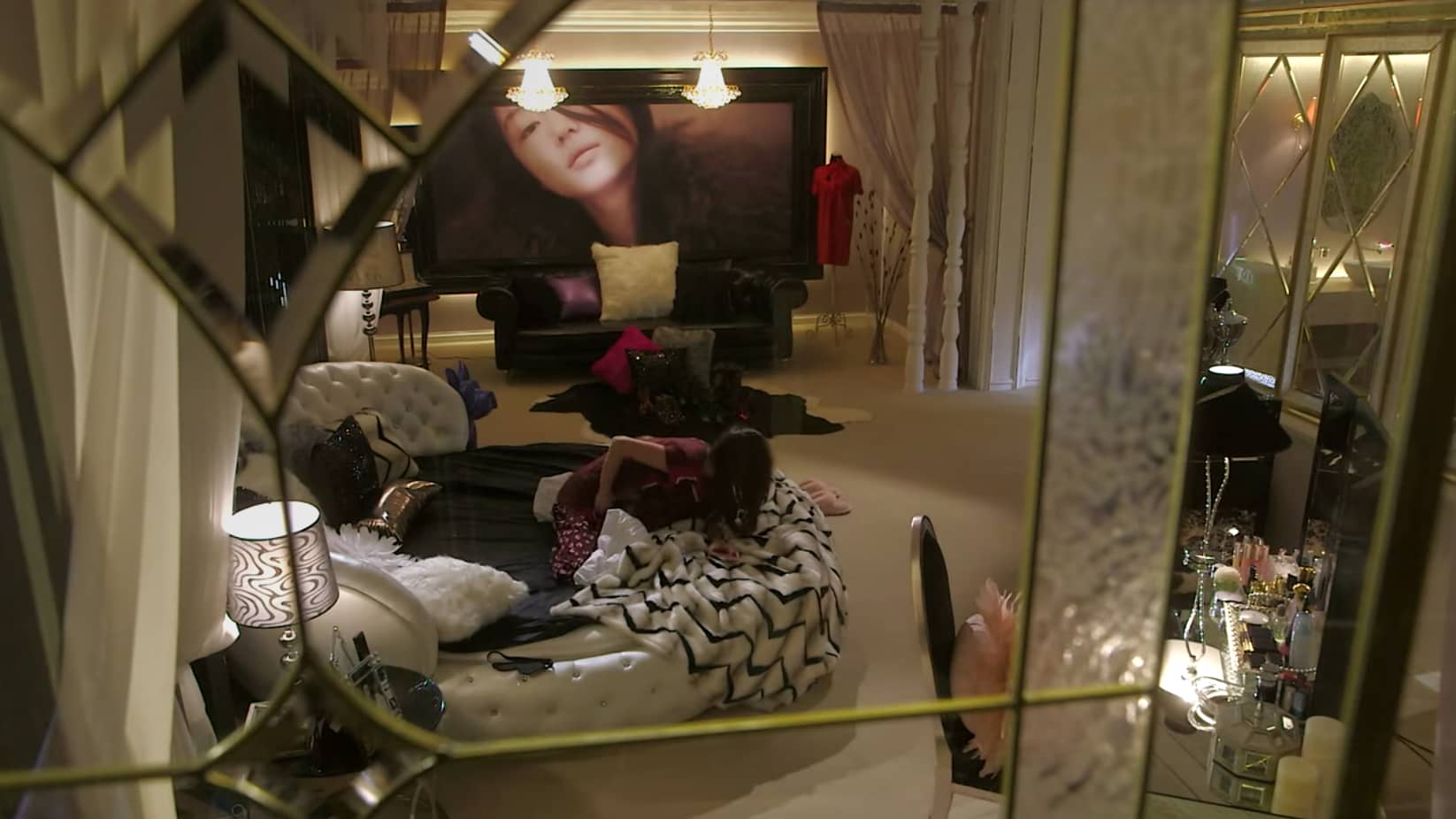 Cheon Song-Yi apartment in My Love From The Star | Screenshot from Netflix
Anna: It's interesting also like in plan, if you do that as a sketch, it's just like the 'hanok.' Like the traditional Korean house that has a courtyard in the middle with the tree. I think it's kinda cool. Like it's a spaceship and a very traditional house.
Goblin House: Fantasy Theme
Geolette:
For me this is all fantasy because the interiors are really insane with all the candles…
Leah: I love the windows in that house!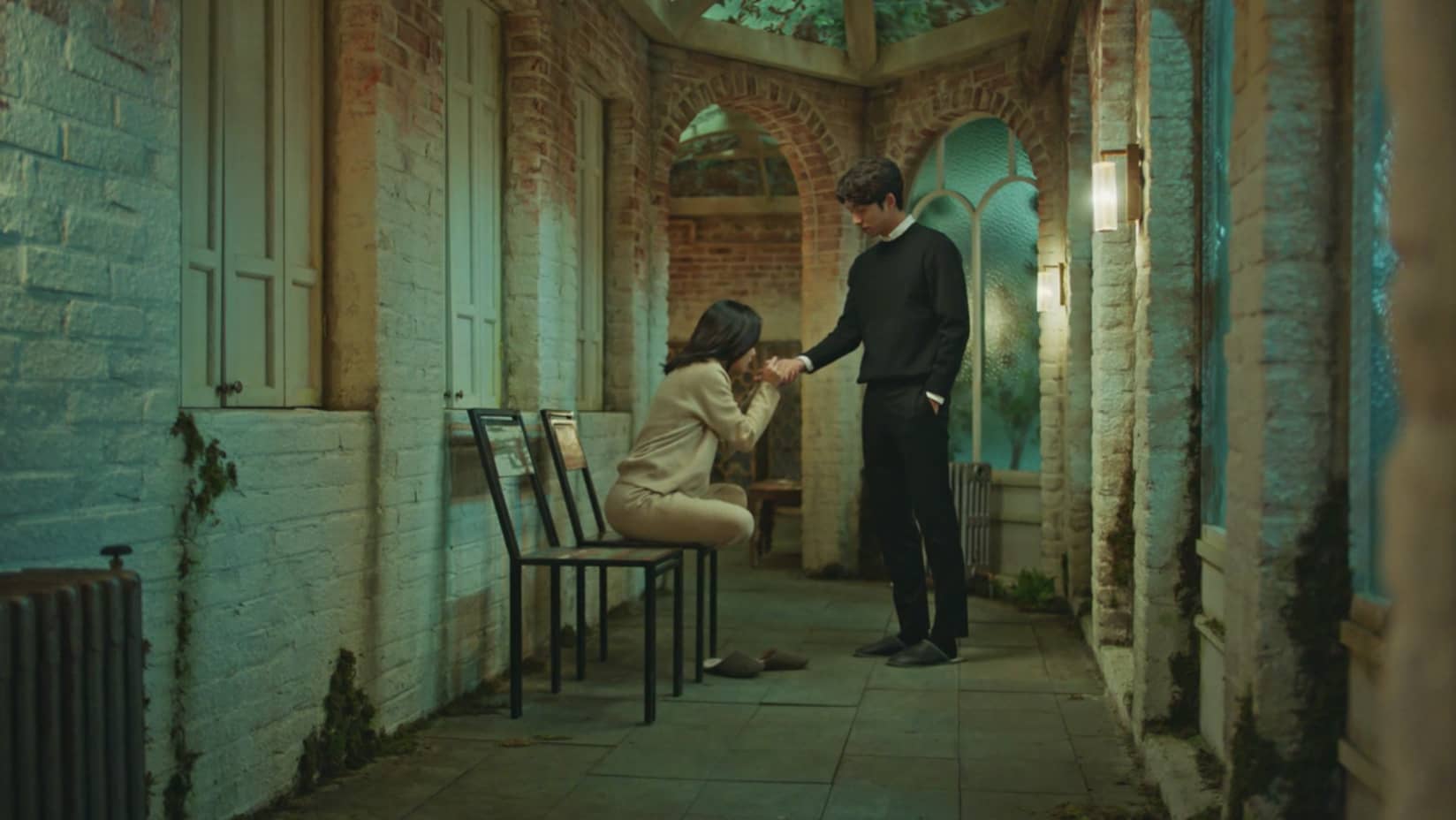 Screenshot from Netflix
Anna: Parang it's modern gothic. You can't quite place the time period which is exactly like it, right? Because he's suppose to have lived forever—900 years! So there's gothic elements, there's also the Memphis revival…
Geolette: Some mid-century furniture as well.
Leah: But then the Goblin's bedroom feels like a soho loft with all the books on the floor, there's a brick wall. So there's a bit of like an urban loft feeling, but with a grill work with the windows. What is also nice with Goblin is the Grim Reaper's tea house. If that's what it's like at the end of your life maybe it's not so bad! You get to transition in a pretty teahouse.
Legend Of The Blue Sea: Coastal Themes
Geolette: So a lot of coastal elements here. Color palette blue and white, at the same time we imagine it to be a beach house. And there's a lot of wood work also, but it all feels very modern.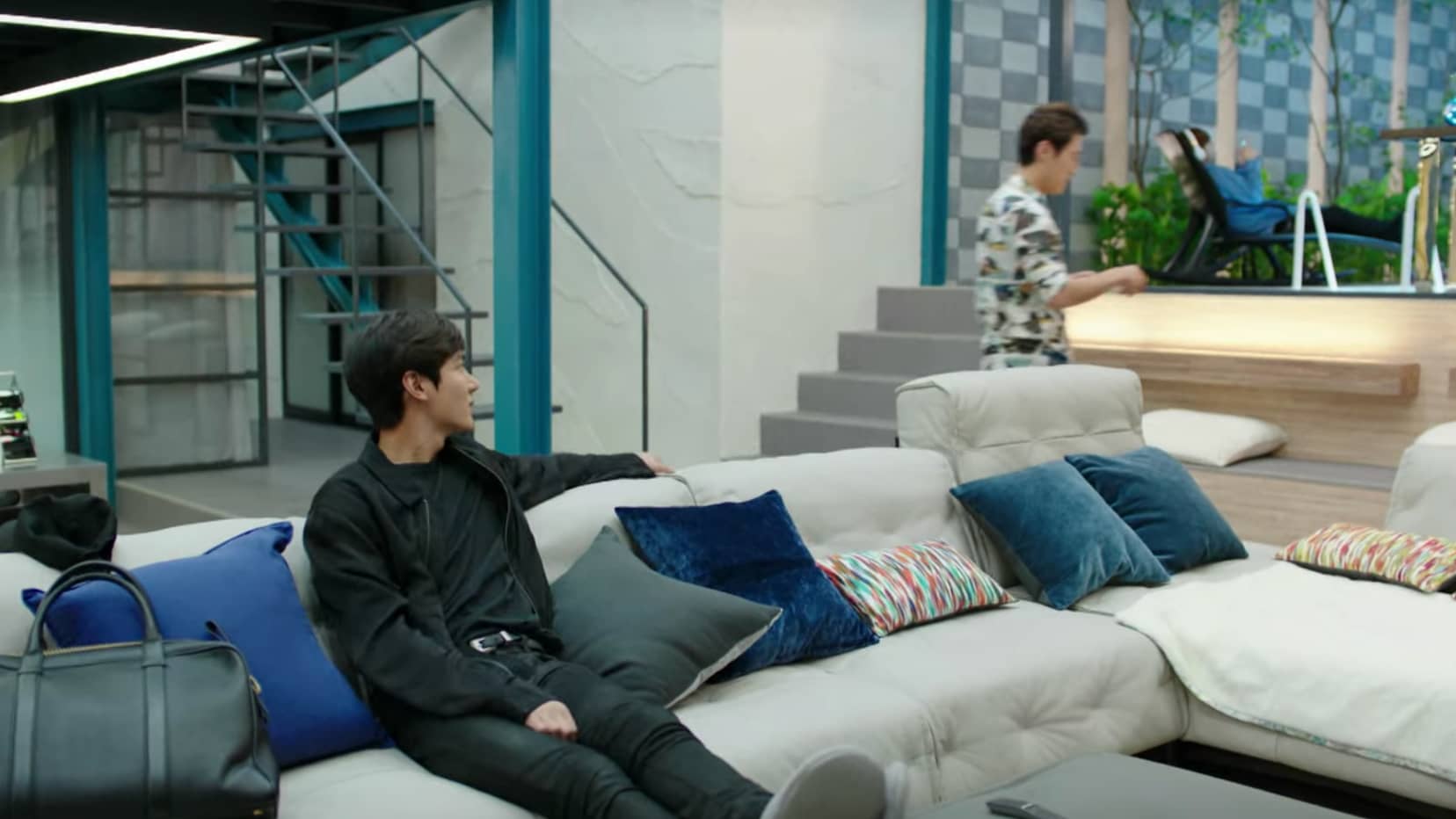 Screenshot from Netflix
Leah: What was also beautiful in this show was the hotel he was staying in Spain. It was right on this rocky coast and the pool looks like it was part of the cliff. That was also a stunning hotel. And they also stayed in a hotel that look like a monastery.
W World Apart: Fantasy - Modern
Geolette: A device that you can use if you're designing K-drama interiors is if you want it to not be as prominent, you can just make it very neutral. But if you want to add that level of depth, then you add these colors. And if you want to make it even more unreal, you go and put in a lot of clashing colors as well. Like with what you see here.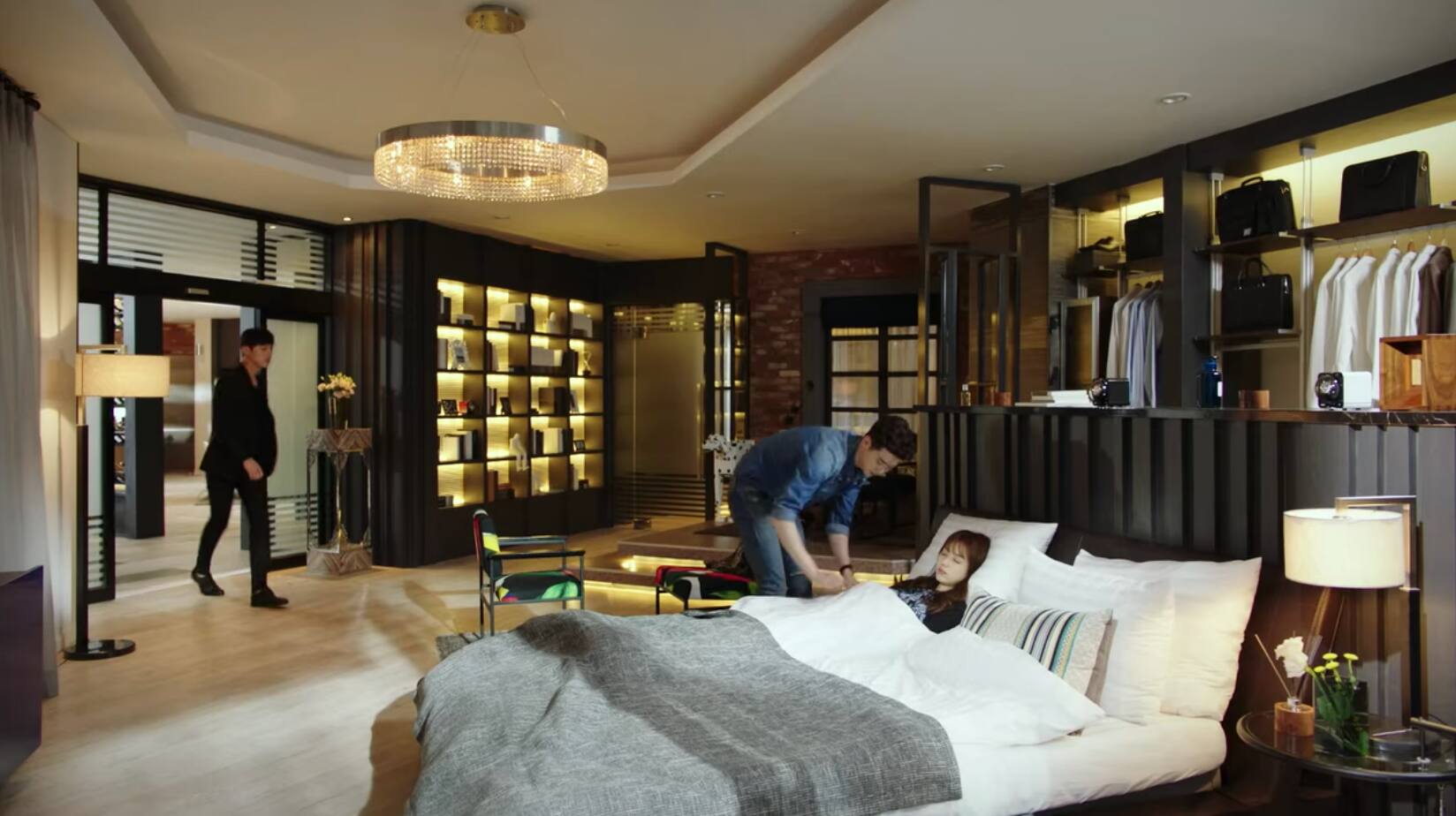 Screenshot from Netflix
Skycastle
Leah: This was my favorite house in Sky Castle. I even read this article how the family portraits revealed the family dynamics in Sky Castle. The one family they were just in jeans. In another one they weren't even touching, they were standing so far apart. Because all of them had their family portraits in the living room.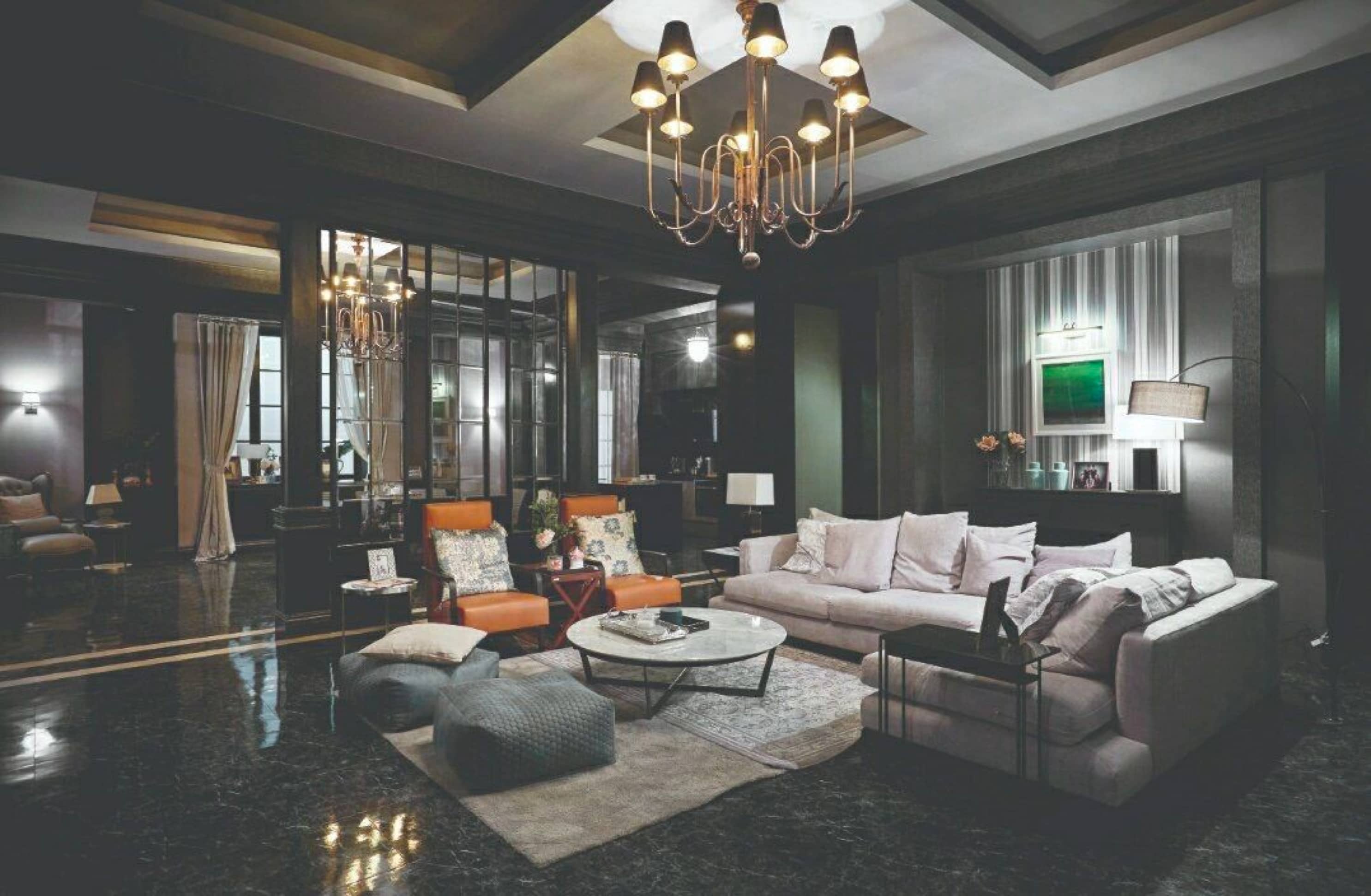 Photo from pannative.blogspot.com
Anna: It's a thing. A lot of them, the marriage portraits, and then the family portraits—it's interesting. I think it's quite like Filipinos also. Although we don't have them so huge in our living rooms, but definitely we do gallery.
Chicago Typewriter: Han Se-Joo's House
Geolette: This is our dream home as writers, editors, and readers.
Leah: With the mystical typewriter…
Geolette: And a super smart dog!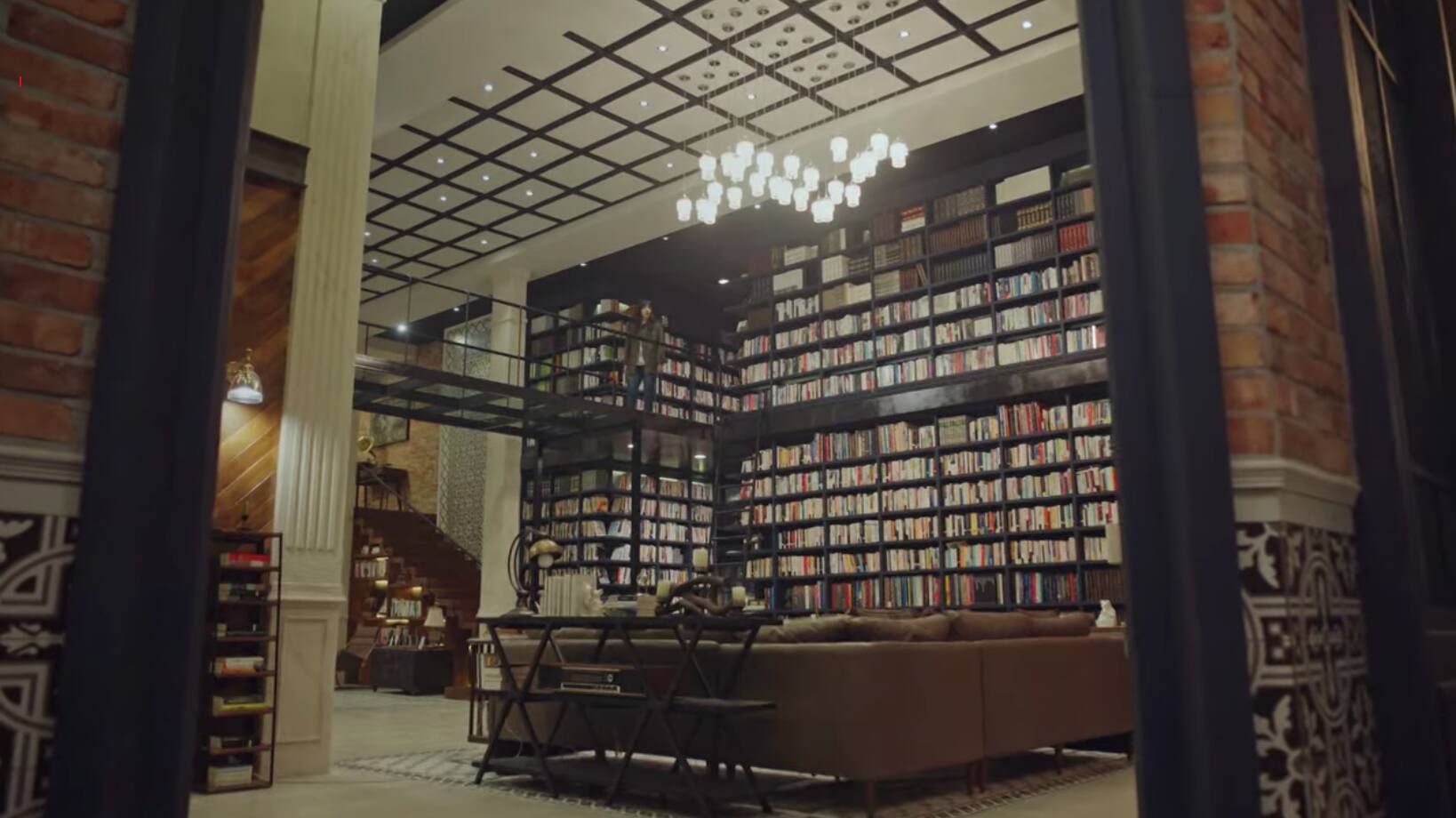 Screenshot from Netflix
Anna: That dog is native to Korea. That's a sapsali breed, and they really believe that the breed dispels ghosts, that ghosts are afraid of it. So it's that folklore in it. Actually, it's very interesting because the breed was supposed to have gone extinct during the Korean war. In the beginning, like this dog was being taken cared of by royalty, and then Korean war comes, it's almost extinct. But a group of professors come together to breed it. So like in the 80's, doon lang siya naging safe. And so now it's like a domestic pet.
Strong Woman Do Bong Soon
Leah: Here again is another bachelor with a beautiful place.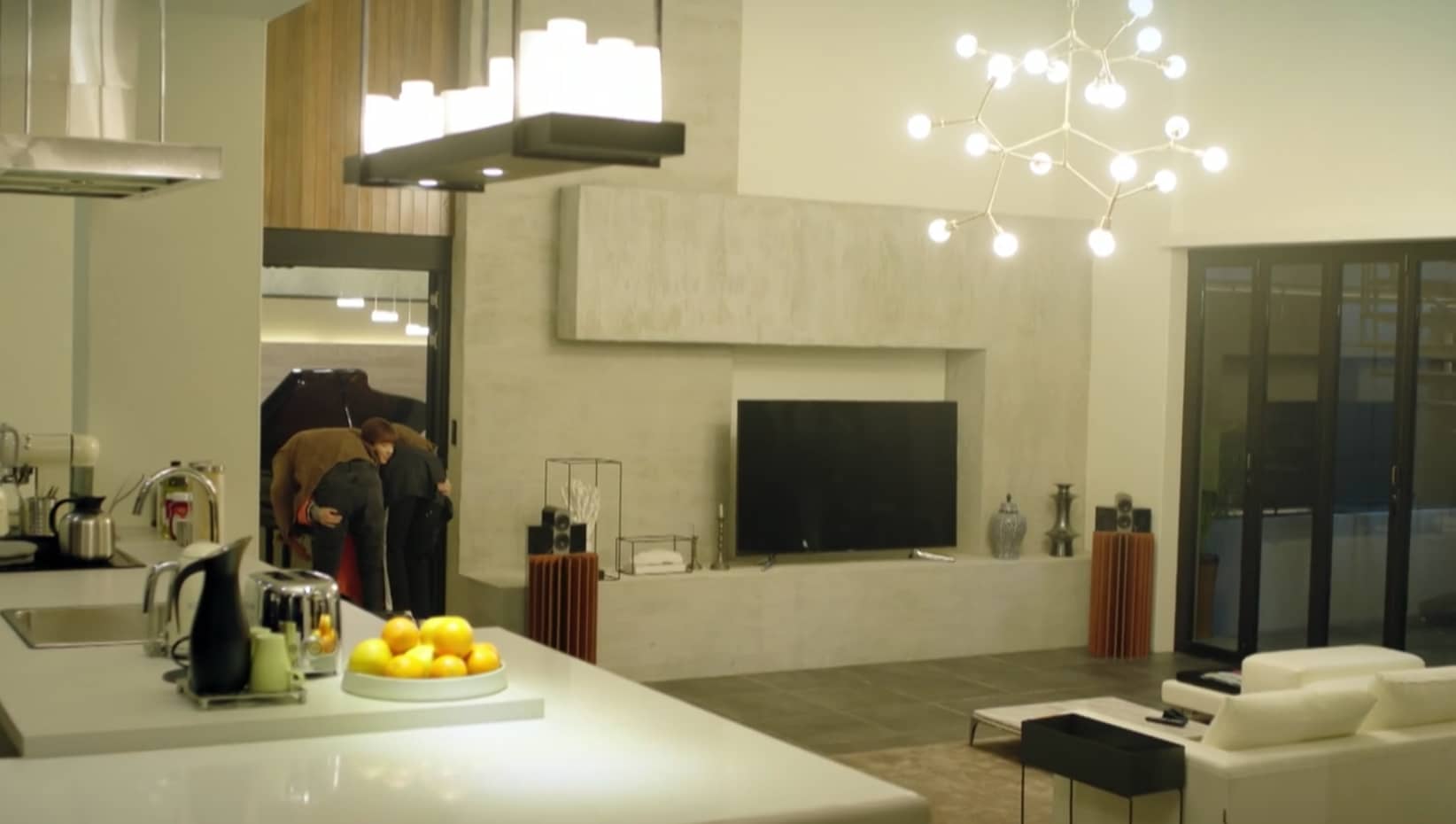 Screenshot from Netflix
Anna: But this one look so real. Like it could be model unit of some condo. Even here, in Manila. I think maybe because of all the neutrals and then you only have the change of finishes as tension in the space. I think it's very doable. Like if somebody gave you this as a peg, you'll be like 'okay, I understand why.'
Leah: But this one again had a secret compartment. He had a basement that looks like an 80's arcade. So again, another secret room.
Watch the full episode of our Metro K-Drama Round-Up on K-Drama Interiors, here!
Stay tuned to our weekly Metro K-Drama Round Up on our Facebook page, every Wednesday night at 8pm.
Lead photos and screenshots from Netflix, @firstzyxx, and pannative.blogspot.com