Metro Editors React To The Mid Season Of It's Okay To Not Be Okay
Watch the second part of our Metro K-Drama Round Up on It's Okay To Not Be Okay!
We're halfway through the tale of fated lovers
Ko Moon-Young
and
Moon Gang Tae
, and all the thrill has kept us on the edge of our seats while we witness their real emotions unfold in the mid season of
It's Okay To Not Be Okay.
From the
first part of our Metro K-drama Round Up on IOTNBO
, we talked about the characters played by Kim Soo Hyun (Moon Gang Tae) and Seo Ye-ji (Ko Moon-Young). Apart from successfully capturing our hearts with their killer acting skills, their on-screen chemistry is keeping us hooked on their love story in the latest episodes of the series.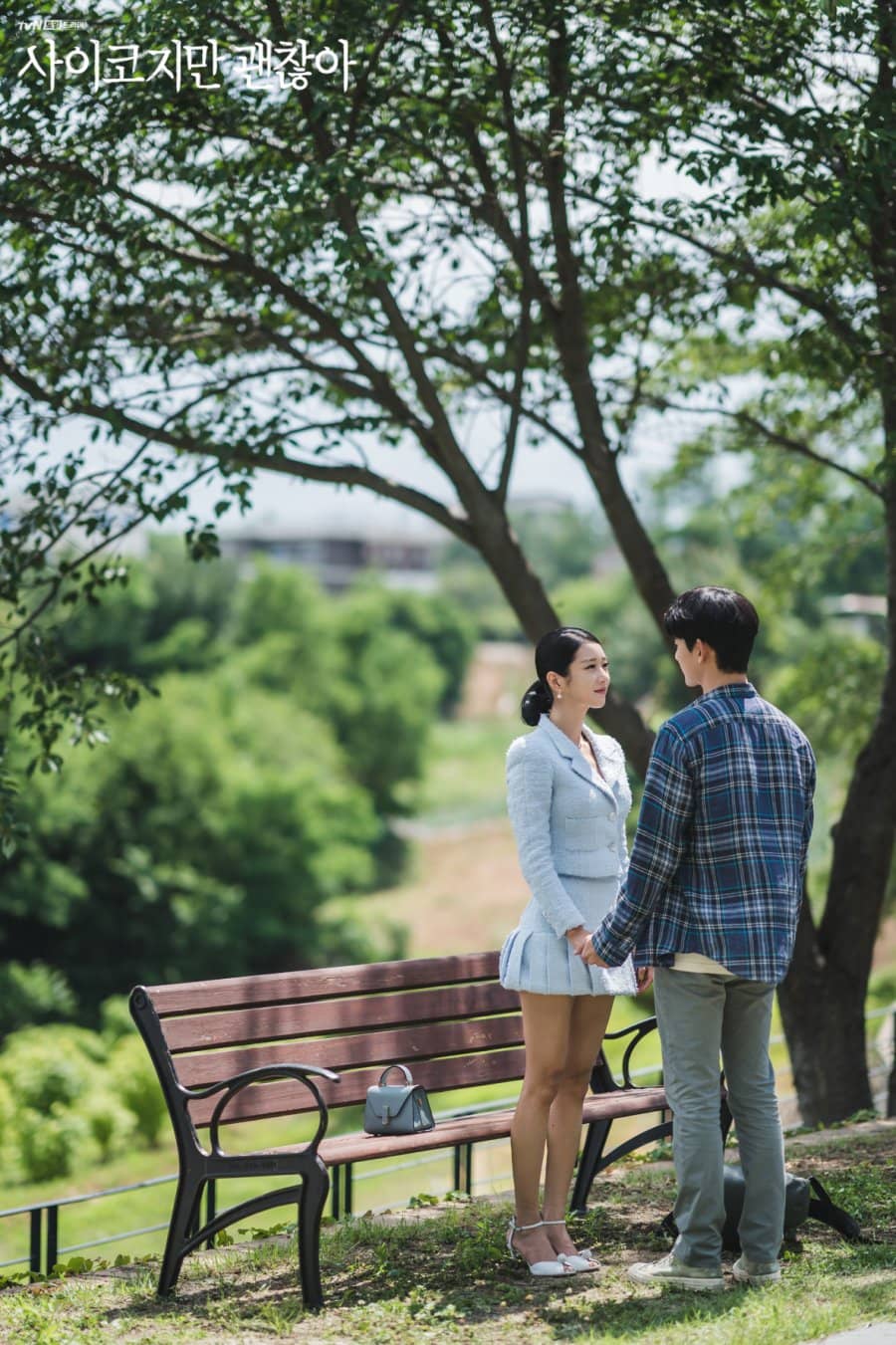 Photo from mydramalist.com

And as we come together and have another talk about how beautiful it is to witness the story of two broken strangers who fall deep in love, we recount the reasons why we also find ourselves in too deep in this one of a kind K-drama that's definitely worth watching!

Warning, major spoilers ahead!
On the panel for this round up:
Geolette Esguerra: Metro.Style Editor-in-Chief
Justin Convento: Metro.Style Culture Editor
Leah Puyat: K-drama Expert
Grace Diez: K-drama Expert
What do you love about the show?
Justin: Actually, I just started loving it last week. After watching for the longest time, only until episode 2. And then I binged maybe 4 episodes in one go, and then I was like, 'wow! This is so excellent, actually.' It's just so meaningful. I think a lot of the episodes, especially episode 7, brought me to tears. And it really tugged at my heart for like reasons I'd never thought I would feel from a K-drama. I felt like it just is so meaningful the way it's done; the way it does its storytelling, that I think it's really special. And I'm hoping that it doesn't disappoint, because right now my expectations are like up here.
Leah: Me, I actually fell in love with it from the first episode. From the first episode, I really fell for it, I love everything about it. I love the aesthetics of starting it with a story with a fairytale, and then it goes straight into her reading with all the light play and shadow play. And then it moves into this publishing office, and I've been through my share of publishing offices and I wish they were that nice. I loved how meaningful it is, it's not afraid to show a character who may seem unsympathetic at first. It deals with parents who are not the stereotypical doting loving parents, like they really go head on into the scars your parents can inflict on you. And I like how an issue that is so current like mental health is being told in fairytale terms. I really appreciate that.
Grace: The main reason that I've been waiting for this K-drama was because of Kim Soo Hyun. Because it's been 5 years. His last drama was The Producers, way back in 2015 and then he made a movie, and then after that, he jumped right to military; so that was a very long wait. And I kinda' got nervous for him, actually. Because some of the comeback don't really do well for an actor. So I was really hoping for a really good comeback for him and so far, this drama is just doing so good for everyone. Not just the viewers, but also for his reputation as an actor. So it's been a good ride for 8 episodes. Hopefully it continues its momentum.
Geolette: I know because we're mid way and usually at this point we're expecting that they would've gotten together already, or some source of conflict. Kasi usually, if it's a 16-episode K-drama, on episode 6 they would've had been holding hands already. Then there's some sort of new tension by 8th episode. But this is different!
Leah: Yeah, because her confession came in so early! Her whole, 'I want him! I love you!' right there on the sidewalk, I mean on the first episode, she said it right away. 'I want him.' So it's good that it's it's already surprising a lot of veteran K-drama watchers who are thinking, 'Hey, normally the kiss will come in episode 5.' I think a lot of K-drama fans know that, that by episode 5 they've already kissed or at least holding hands, or like some sleeping in the girl's apartment because she got caught in the rain, and he just has to keep her company—that kind of thing. But here they're not doing that. They're really throwing the audience off kilter, which is great. And they're not just doing it because they want to make the viewers bitin, it's really part of the plot. They are both so scared and they both so much baggage. They want to love, but they don't know how.
Romance of Moon-Young and Gang-Tae:
Geolette: The reveal of her feeling came out early, so now, it's sort of his turn to reciprocate. And you know, he's showing cracks to his armor. Like in the last episode, he gave his big smile and he was just so into her already.
Leah: And he had that lingering stare at her when she's looking over the hill, and she's telling him, 'come home early from work.' And he has that lingering stare at her. When he's staring at her, you're just like losing it.
Justin: I think that's what makes their romance so believable!
Geolette: Especially for the 6th, 7th, 8th episodes, right? I think it really started with "Zombie Kid," and he realized, 'oh my goodness. I actually understood her.' Because several scenes before that was him telling her that, 'you'll never understand me.'
Leah: And he called her an empty can! He said, 'you don't even know what your feeling are. You just make a lot of noise, but you don't even know what your feelings are.' That's very painful, it's like someone telling you that you have no soul.
Watch the second part of our Metro K-drama Round Up on It's Okay To Not Be Okay below:

Stay tuned to our weekly Metro K-drama Round Up on our Facebook page, every Wednesday night at 8pm.
Lead Photos from mydramalist.com