Metro K-Drama Round Up: Who Do You Think Is The Real Mother Of Ko Moon-Young?
The latest episode surely got our editors and K-drama experts wondering about the real story behind Moon-Young's mom.
If you're up to date on the latest episodes of It's Okay To Not Be Okay like us, you can surely relate on our thrill about a lot of things such as; Gang-tae and Moon-Young's much-awaited kissing scene, unveiling of more facts about Moon Young's mother, the mystery about Sang-tae's trauma with butterflies, and a whole lot more!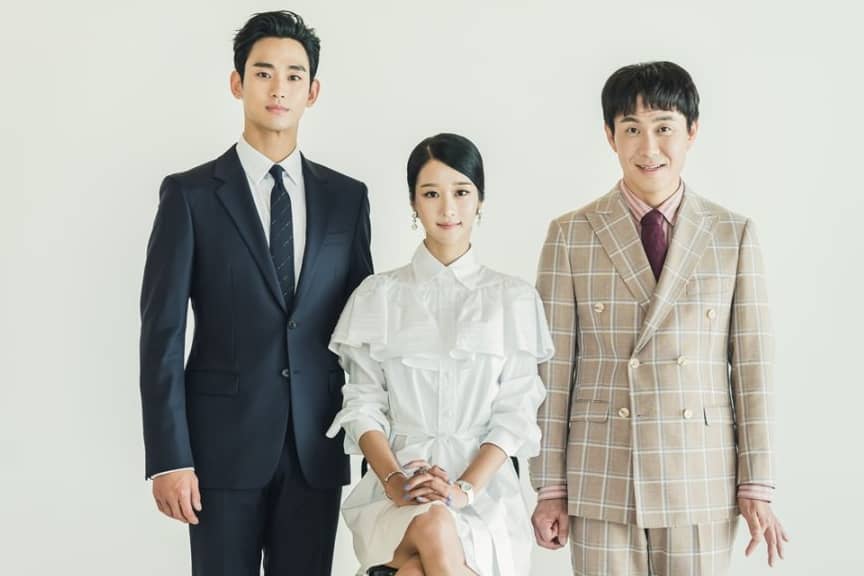 "If you take family photos, then you become family." | Photo from: mydramalist
But to give you a short preview on the recent episodes, we finally saw what Gang Tae truly feels about Moon Young when they shared a very passionate kiss in episode 11. The anticipated kiss happened when Gang Tae went looking for Park Ok Ran—a suspicious woman and patient in OK Psychiatric Hospital, who escaped in the middle of the night to greet Moon Young a happy birthday. While the whole hospital caretakers went out to look for Ok Ran, Gang-Tae knew exactly where the patient was headed and went straight to the cursed castle.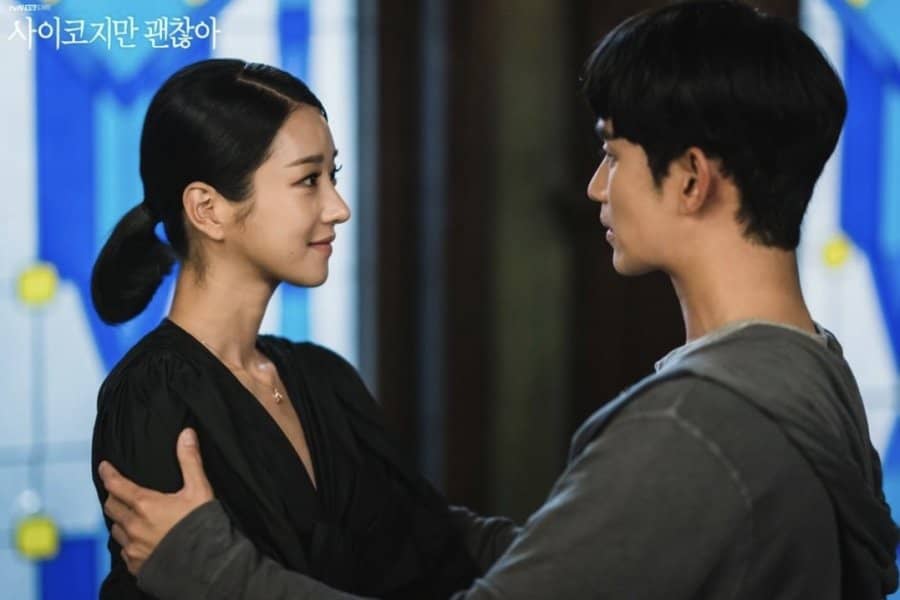 Photo from: mydramalist
While the first few minutes of that episode gave us the amplified emotions of both Moon Young and Gang Tae, challenges came their way in episode 12; when Sang Tae finally opens up about his trauma with butterflies to the director. Turns out, facing his fear will unfold a lot of mysteries behind the murderer of their mother, and that murderer could possibly be the mother of Ko Moon-Young.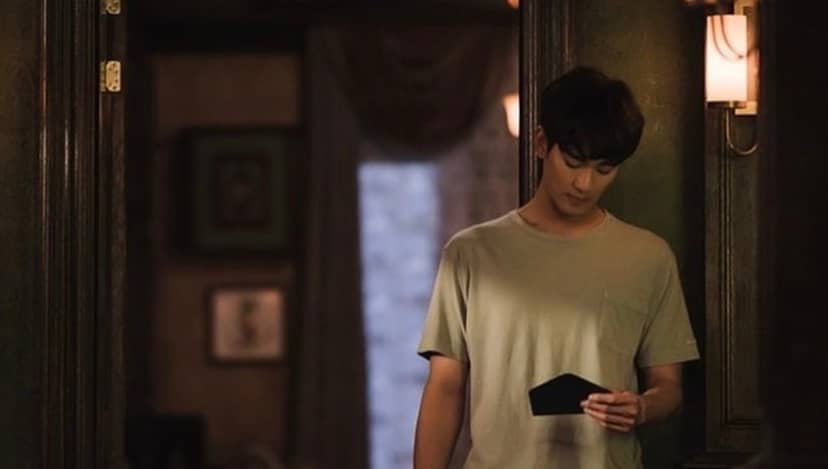 The butterfly is back... | Photo from: mydramalist
All these revelations got us wondering, who is the mother of Ko Moon-Young? And if our assumptions are true, why did she kill the mother of the Moon brothers?
Our editors took a deep dive on some fan theories of their own at our latest Metro K-Drama Round Up. From looking closer at all the clues given in episode 11 and 12, we've gathered different theories about the mother of Ko Moon-Young, so continue to scroll down below!
On the panel for this discussion:
Geolette Esguerra: Metro.Style Editor-in-Chief
Grace Libero: Metro.Style People Editor
Justin Convento: Metro.Style Culture Editor
Kate Paras: Metro.Style Beauty Editor
Anna Rosete: Metro.Style Living Editor
and Leah Puyat: K-drama Veteran
What is the story behind Ko Moon-Young's mother?
Kate: Mine, it's pretty obvious. We all saw how Gang Tae was bothered the entire episode 12. He really felt like 'how unfair is this?' Like, he finally is able to express his feelings for her, na parang he was able to break free from his own. He was holding back all his life and then finally he was like—he can have the freedom that he needs, and finally be with her and then this happens! The mom of Ko Moon-Young could be the killer of their mom. Which happens to be really traumatic for his autistic brother. So, I feel like that's one of the obvious theories.
Anna: There's also a theory going around that Sang-Tae and Moon Young might be siblings, but I disagree. I think there is gonna be another layer, wherein maybe the mom of Sang-Tae also took care of the little girl, or something like that. And then, that didn't sit well with the real mom. Hence, it leads to the killing or to the murder of the brothers' mother.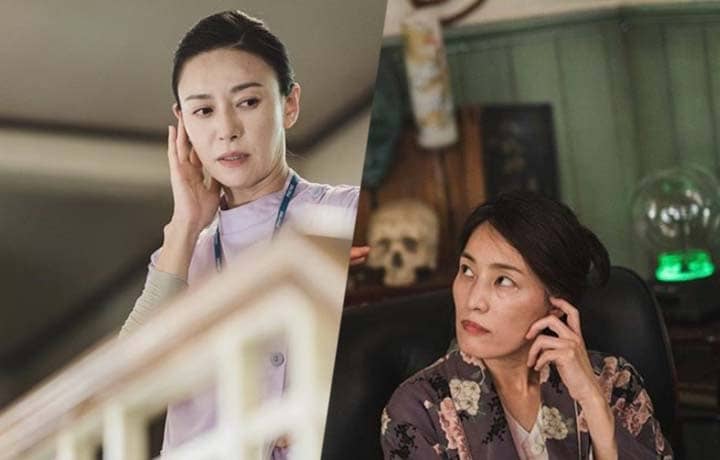 Nurse Park or Park Ok Ran? | Photo from: mydramalist
Leah:
In the flashback, the mom of Ka Moon-Young says, 'I will be the one who will take care of my child.' And then the backpack of Sang Tae says, 'Seongjin Welfare Center.' So maybe, they were trying to take away Ka Moon-Young from her, because maybe they noticed that Ka Moon-Young is a disturbed child, or they were questioning her mothering. And maybe she suspected the mom of Sang-Tae and Gang-Tae as to be the perpetrator of that persecution against her—and that led her to that crime. Because why did they bother to translate the embroidery on the backpack? They were trying to tell us that she worked in some kind of caregiving capacity.
Geolette: Yes! Remember she was also telling Sang-Tae that, 'I'm gonna be busy for awhile.' Because that was the context of their conversation. So, it's possible that her mom is being taken away, and then it's the Moon mother who will be taking care of Ko Moon-Young; but the mom didn't want it. Hence, she could have been the murderer.
What are your thoughts about Park Ok Ran as the mother of Moon-Young?
Geolette: Is she acting on her own? Is she really the fan or the mom? Or is someone pushing her to do these things?
Leah: It's too easy if she's the mom. It's like a red herring in a murder plot. I think she's more of a distraction.
Justin: She can act like her mom immensely because she's an actress.
What about nurse Park as mom of Moon-Young?
Geolette: She's been acting suspiciously. In the beginning she was just very helpful, but it seems that she's a lot more invested in our trio, right?
Leah: And she knew that the actress (Park Ok Ran) would not come back. She said, 'pack up her things, give her bed to another patient.' As if she was the one who hired that actress to create trouble. She was so sure! She kept on saying, 'no! Pack up her things and send them off. We need the bed for another patient, she won't come back.' She was so certain.
Grace: They have a waiting line, right? She kept on saying na, 'there's a lot of people waiting to be accommodated in the hospital, and she's always prying. There was this one scene where Moon Kang-Tae was in the locker. He was keeping something in the locker and then she was there, and she was asking, 'what's that?' For me, it's not normal for a colleague to be that interested in a person. So, my one theory is that she could be the mom of Ko Moon-Young.
Watch the full episode of our Metro K-Drama Round Up on It's Okay To Not Be Okay Episode 11 and 12, here!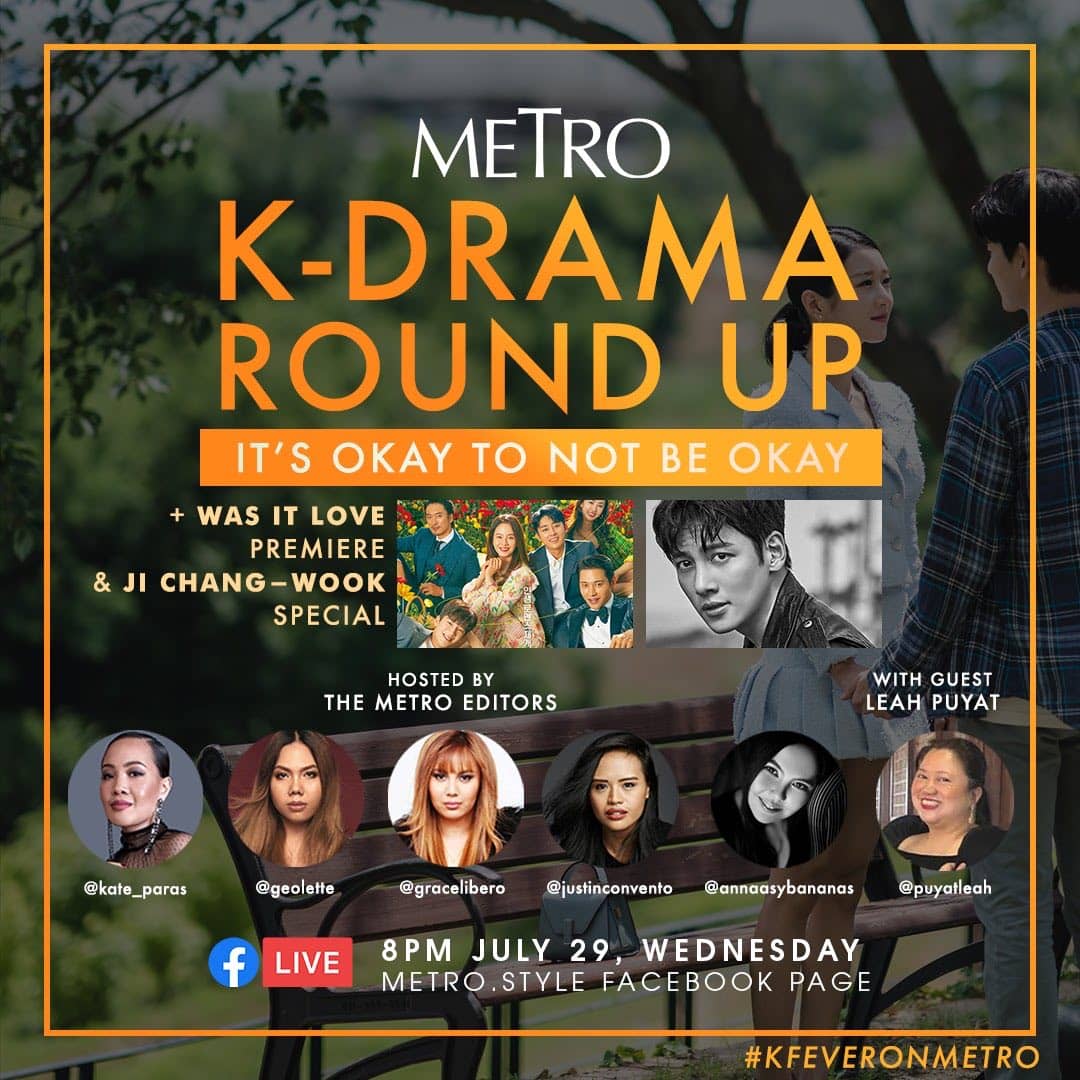 Stay tuned to our weekly Metro K-Drama Round Up on our Facebook page, every Wednesday night at 8pm.
Lead photos from mydramalist.com