IN PHOTOS: Our Favorite Romantic Scenes From "Crash Landing On You"
Let's relive all the times the RiRi couple made us kilig!
Like you, we're still not over Crash Landing on You! Like you, we're also finding it hard to move on from it. Like you, we're praying that we'd get to see more of the RiRi couple (Hyun Bin as Capt. Ri Jeong-hyeok and Son Ye-jin as Yoon Se-ri) via a season 2.
But while the next season remains a rumor, we're glad to have unlimited sources of information about the cast and the show online that never fail to make us smile⁠—from the adorable snaps taken at the show's "Wrap Party" to the finale behind-the-scenes video.
K-Dramas have been around for so long, so people—especially the uninitiated—are curious why CLOY is particularly phenomenal (ICYMI: it's now the highest-rating tvN drama series of all time!). There are a lot of reasons why K-Dramas are addictive, and CLOY has majority of these elements (unique plot, great storytelling, impressive cinematography, brilliant casting, and to-die-for wardrobe). But apart from these, we are captivated by the chemistry between Hyun Bin and Son Ye-jin, and, for us, it's the UF (we mean ultimate factor this time and not "ultimate favorite" which is what Capt. Ri is to Se-ri) that contributed significantly to the overall success of the series. Without that palpable chemistry in the formula, it's hard to be interested in a series and even harder to get hooked on it.
In an article on Soompi, Hyun Bin and Son Ye-jin shared their favorite scenes:
Hyun Bin picked a scene from Episode 9, where his character Capt. Ri and Se-ri were about to go their separate ways. He said, "[The scene] shows the feelings of Ri Jeong-hyeok, who courageously crossed the military demarcation line to follow Yoon Se-ri, and it was a moment in which the two people overcame their reality."
Son Ye-jin, meanwhile, felt that the scene in Episode 12, where Se-ri and Jeong-hyeok were talking over soju, was special.
As we are all trying to cure this hangover, let's celebrate the love between Capt. Ri and Se-ri by reliving their kilig moments together. Scroll through the gallery below to see our favorites:
WARNING: Major spoilers ahead!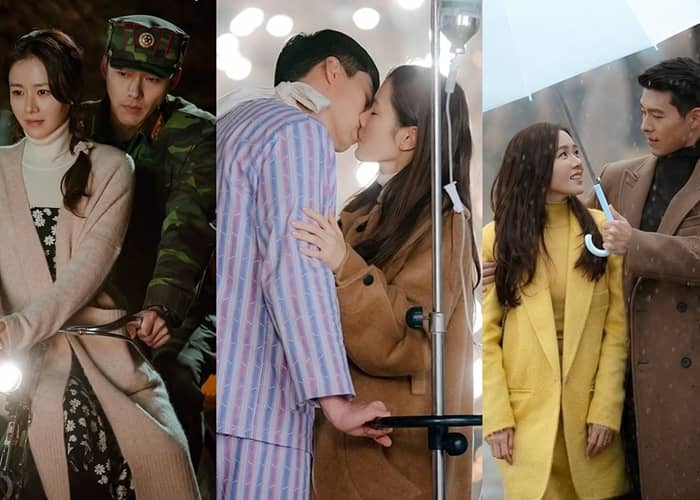 Lead photos from @tvndrama.official