4 New Local Shows To Catch On Metro Channel This Father's Day
Our gift to our precious dads this Father's Day: new locally produced shows that the whole family will enjoy
For the first time in years, we may not be spending Father's Day in a fancy hotel or restaurant but that doesn't mean we can't make the day fun and enjoyable for our dads! Prepare a home-cooked feast or whip out some board games—it doesn't matter what you do as long as you do it as a family. No doubt, dad will appreciate the time and effort you've devoted to make him feel loved on his special day.
Metro Channel is also holding up its end of the bargain by premiering four new local shows on June 21—special productions that will surely bring the whole family together.
Who doesn't love easy-to-do but delicious recipes from chefs that we love and trust? And since it's Father's Day, we're making a tribute to celebrity fathers that dads everywhere can relate to. We're also bringing back the ultimate dad icon—a celebrity who is funny, quirky, and loved by everyone.
So schedule Sunday dinner wisely and clear these hours for the premiere of Gourmet Takeaway, Metro Dads, Casa Daza Season 4, and #GoodVibes With Edu. Catch these shows on June 21, Sunday, only on channel 52 on Sky Cable and channel 174 on HD!
Gourmet Takeaway
Premieres 6 p.m.
Regular schedule: Mondays, 9 a.m.; Tuesdays, 2 p.m.; Wednesdays, 4:30 p.m.; Thursdays, 9 a.m. and 2 p.m.; Saturdays, 8:30 a.m.; Sundays, 6 p.m. and 2 p.m.
One of the things that we terribly missed during the lockdown is dining in our favorite restaurants. But as we slowly ease out of the quarantine, it's good to see more restaurants reopening for delivery and takeaway, giving us a semblance of normalcy and hope.
This is why, to celebrate the reopening of restaurants across the metro and help bring support back to local businesses, Metro Channel has released a new show called Gourmet Takeaway—a 15-minute menu-based cooking demo that will feature chefs and restaurateurs who have started offering food services again amidst the GCQ.
On June 21, Gourmet Takeaway is premiering with the one and only Chef Robby Goco, the man behind the successful, well-loved restaurants of Cyma, Souv, and Green Pastures. He will be opening his kitchen to us to demonstrate how to make Quinoa Salata and Roka Pasta, a crowd favorite that has been on the Cyma menu for the past 14 years.
In the coming episodes, Chef Rolando "Lau" Laudico of OK Café and Chef Chele Gonzalez of Gallery by Chele will also showcase some simple but chef-approved dishes from their menu that you can recreate at home.
Metro Dads
Premieres 6:15 p.m.
Regular schedule: Mondays, 9:15 a.m.; Tuesdays, 2:15 p.m.; Wednesdays, 4:45 p.m.; Thursdays, 9:15 a.m. and 2:15 p.m.; Saturdays, 8:45 a.m.; Sundays, 6:15 p.m. and 2:15 p.m.
For the past months, we have been honoring mothers who have inspired us to be our best and embrace our motherhood through Metro Moms. This time, for Father's day, we are turning the spotlight to the dads who have showed us strength and resilience amidst any challenge. Titled Metro Dads, this 15-minute short will feature celebrity wives paying tribute to their husbands, who have been their families' stronghold and support system especially in these rough times.
On Father's Day, Metro Dads will premiere with celebrity doctor Aivee Teo and her husband Z Teo. As doctors, this phenomenal couple behind Aivee Group has been hard at work during the quarantine to answer to the needs of our fellow Filipinos in Metro Manila. They have been at the forefront of many charitable drives and activities through the Aivee Group, and were some of the first to respond to the call for PPEs early on in the pandemic.
In the coming weeks, more celebrities will be taking the camera in tribute to celebrity dads that we look up to.
Casa Daza Season 4

Premieres 8 p.m.
Regular schedule: Mondays, 9:30 a.m.; Tuesdays, 2:30 p.m.; Wednesdays, 8:30 a.m. and 8 p.m.; Thursdays, 2:30 p.m. and 5:30 p.m.; Fridays, 8:30 a.m.; Saturdays, 6:30 p.m.; Sundays, 8 p.m.
Chef Sandy Daza has been one of our favorite and go-to chefs for comfort food. Based on his successful restaurant brand of the same name, Casa Daza is a regular cooking show on Metro Channel that celebrates delicious but easy-to-recreate dishes straight from the master of the kitchen himself.
Last season, we joined Chef Sandy at Cala Laiya, a beautiful paradise in Batangas where he shared summer-ready recipes to enjoy by the beach or by the pool. Cala Laiya provided a beautiful landscape for Chef Sandy's colorful and delightful dishes, which he also shared with his children.
For Season 4, since food and grocery delivery is all the rage now because of the quarantine, Chef Sandy again grabs the silver lining and turns it into a home cooking challenge, where he creates quick and easy meals using ingredients that are delivered to his house. Since sourcing for ingredients has become harder as we're required to stay home, the challenge for Chef Sandy is to make the most out of the ingredients that we readily have at home.
With Chef Sandy's magic, simple doesn't have to be plain. Get ready to pick up some culinary magic from Casa Daza Season 4.
#GoodVibes with Edu
Premieres 8:30 p.m.
Regular schedule: Mondays, 4:30 a.m. and 11 p.m.; Tuesdays, 9 a.m.; Wednesdays, 11:00 a.m. and 8:30 p.m.; Thursdays, 9:30 a.m. and 5 p.m.; Fridays, 2:30 a.m. and 8 p.m.; Saturdays, 9:30 a.m.; Sundays, 8:30 p.m. and 11:30 a.m.
We've always loved Edu Manzano for his fun and upbeat attitude, both on and off-screen. This is why, especially in these times, we are drawn to his feel-good and fun-loving spirit!
After his successful and entertaining run with Chef Margarita Forés for The Crawl New York, he is coming back to Metro Channel for #GoodVibes with Edu, a Zoom-based show featuring his conversations with old friends and loved ones. Regardless of time or day, who can't use a dose of the warm and the familiar? This is why Edu is bringing back his old antics to share some seriously good vibes.
For June 21, Edu will be reuniting with his kids, a very special and rare opportunity since two of his children are now based in New York. The show will be lots of fun—get ready to see some very old (and hilarious) photos of Edu and kulitan bonding with his children.
In the upcoming episodes, Edu will talk to some of his previous co-actors and actresses, including a special reunion of the iconic show, Palibhasa Lalaki with Amy Perez, Anjo Yllana, and Mayor Richard Gomez.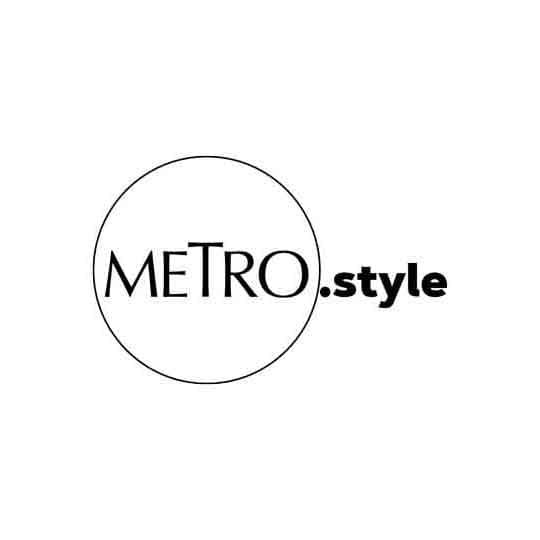 Behind the scenes of #GoodVibes with Edu taping | lalaventura.metrochannel