Premiere Watch: Metro Editors on 'Mystic Pop-up Bar'
Thinking if you should tune into the latest K-drama starring Hwang Jung-eum and BTOB's Yook Sung-jae? Read up on why we're already super into this feel-good k-drama series. (Warning: Significant spoilers ahead!)
'Mystic Pop-up Bar' just premiered last Wednesday and we can't stop raving about it! The fantasy drama tells the tale of the Ssanggab Cart Bar, a mysterious pojangmacha (outdoor drinking establishment) that is run by Wol-joo (Hwang Jung-eum), Han Kang-bae (Yook Sung-jae), and Choi Won-young (Chief Gwi).

Equal parts fun, magical, and relatable—'Mystic Pop-up Bar' is a must-watch if you're looking for something lighthearted yet with plenty of substance.
Warning: Spoilers ahead!
The first episode starts off with a thorough introduction to the dreamcatcher, Wol-joo, played by Hwang Jung-eum, and her life/afterlife story. It begins with Wol-joo visibly upset, destroying a setting near the sacred tree and then looking over the village with pained eyes. The next scene, we see Wol-joo being asked by the Royal Palace to read the Crown Prince's dreams as he is on the verge of death. She does so, and she is shocked saying there are too many vengeful spirits who have died at the hands of the Royal Family. Over the course of a few days, she comforts these spirits, and the Prince starts to look well again. The Royal Palace tells Wol-joo that they will compensate her for her good work, and despite her saying there is no need to, she is still given a token.
The next day, the Crown Prince seems to be acting strangely, only responding after a few moments, smirking and laughing to himself. The Palace wants to bring Wol-joo in again because they think she bewitched him. A rumor begins that the Crown Prince has become infatuated by Wol-joo. Her mother, a shaman herself, senses premonition and tells Wol-joo to leave the village immediately. Before Wol-joo leaves, painfully, her mother gives her a binyeo for whenever she feels scared and lost—the binyeo will always bring her to the one who she seeks.
As Wol-joo begins to depart the village, she sees that her house is on fire and her mother is dead—she grieves loudly, and walks through the town and towards her house. She discovers her mother in the burning house and cries out loud. She goes back to the sacred tree, at the start of episode 1, and curses the village. Wol-joo shockingly hangs herself on the sacred tree. The binyeo drops from her hair and the tree is alight, embers flow, the scene filled with energy in the air.
The dark start to the story takes a turn afterwards, as we see one of the energy balls fly across the sky and arrive at a modern city. We have now arrived in modern times and Wol-joo is now running her Mystic Pop-up Bar. We also see the number, "99,990," flash on a sign and then she states that getting up to 100,000 is no joke. Chief Guibanjang tells her that it serves her right hanging herself on the sacred tree—now, he's gone from killing evil spirits to slicing onions! The episode goes along and shows us Wol-joo working at her bar through the course of 500 years, entering people's dreams to settle grudges and helping them get revenge. She only needs 10 more, and Chief Gwi tells her that she ought to be nicer to customers. We realize that Wol-joo had been cursed after what she did, and that to atone, she must help 100,000 people in order to be freed.
Enter Han Kang-bae, played by the adorable Yook Sung-jae. We see him work in a store and when he touches customers by accident, they pour their hearts out to him. In a series of events that day, Han Kang-bae grows frustrated with his situation, and believes it's better to be in the dark about other people's feelings.
The next day, Song Mi-ran, who has won employee of the month for 5 months in a row, comes across a rude customer at the supermarket where she grills meats for tasting. They fight over the tongs and the customer pushes her over, she throws a piece of meat at him which hits Han Kang-bae. Wol-joo sees what happened, as she was shopping for supplies at that moment, and grabs the customer by the throat, throws him onto the floor, and walks away. The manager asks Mi-ran to kneel and apologize, despite Han Kang-bae telling him that the two should apologize to each other. Mi-ran walks away in tears.
The turning point comes when Han Kang-bae sees Mi-ran trying to walk in front of a moving vehicle after work. He saves her, and asks if she'd like to go somewhere to eat. They go to Mystic Pop-up Bar, where Wol-joo serves Mi-ran drinks and food, asking about her life struggles. She tries offering Mi-ran her special drink, which puts customers to sleep, but she refuses. Han Kang-bae walks in and Mi-ran notices a mark on his face, saying sorry as he had been hurt from the day's altercation with the rude customer. She touches him, and then begins to confess what has been troubling her so. Her pain is because of her manager at the supermarket, Mr. Park, and she tells the three her story of assault and unwanted sexual advances from Mr. Park. When she finishes her story, Wol-joo asks Han Kang-bae to leave and sober up. She pours Mi-ran her magical drink. Mi-ran takes it in one go, and becomes sleepy and passes out. Wol-joo then enters Mi-ran's dream world.
The first dream world of the k-drama begins by replaying the sexual assault moments between Mi-ran and Mr. Park on CCTV. Mi-ran is upset, and is watching these scenes over and over again. Wol-joo pretends to be Mi-ran in the supermarket and grills Mr. Park's hands. He tries to run away from her but she keeps appearing in front of him. Meanwhile, in the real world, Han Kang-bae returns to the bar, and he can see it flickering from existence. He walks in and sees that Mi-ran is asleep. He tries to wake her up by touching her, and he enters her dream world. In Mi-ran's dream world, Han Kang-bae knocks Mr. Park over with a trolley. Wol-joo realizes he entered the dream world and is confused as to how he did so. Chief Gwi shows up and tells Kang-bae that they help people in their dreams by allowing them exact revenge. He also then confirms to Wol-joo that Han Kang-bae's spiritual vision is unlocked.
Wol-joo chases after Mr. Park and continues to torment him. Chief Gwi grabs him by the neck and throws him across the city. Mi-ran remains locked inside the CCTV room where she is watching all of this unfold. Han Kang-bae tells her she shouldn't be embarrassed or scared—it's just a dream and when she wakes up, it's up to her to get revenge. Mi-ran unlocks and leaves the room, and Wol-joo tells Mi-ran that this is just a dream within her bar. Mi-ran promises the three, and herself, that she will not live like this again. The next day, Mi-ran shows the senior manager of the company what Mr. Park has done towards her via CCTV. Mr. Park will be fired. Then, when she's back to work, the rude customer comes in and apologizes. We flashback to the night before and see Chief Gwi threatening him to not be rude anymore.
Initially, the next day, Han Kang-bae and M-ran do not remember. Han Kang-bae is certain that something is up—he picks up the binyeo outside the store and realizes that what happened the night before was real.
Wol-joo is celebrating because she has now hit 99,991. A mysterious man arrives with a message from Yeomradaewang with news that she must settle the grudges of 100,000 by the end of the month or she will perish in hell. Wol-joo gets annoyed, saying she'll just go to hell. In her frustration, Wol-joo suddenly remembers Han Kang-bae and his ability to get people to pour their heart out to him because "he is a magnet." She goes out to look for him, deciding that she needs him to finish her sentence, and they meet on a bridge. Kang-bae reveals that he remembers the dream world and he wants her help to remove his ability. The episode ends as Wol-joo says she will help him but needs something in turn, his body, and places the binyeo on him.
---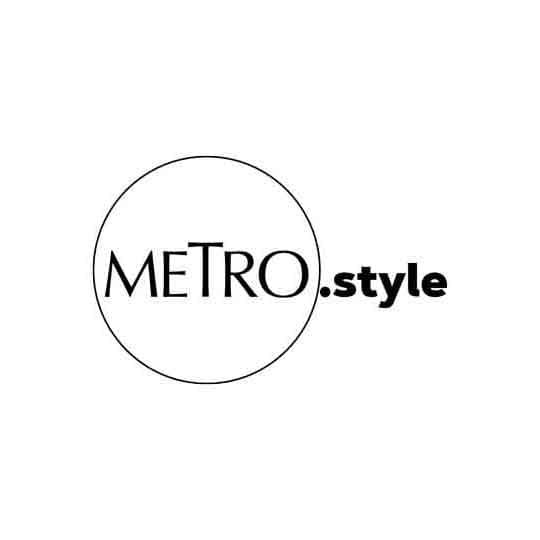 Poster for Mystic Pop-up Bar | JTBC/Netflix
Undoubtedly, that was one packed episode! Mystic Pop-up bar is off to a creative start and gave us a lot to digest. We at Metro can't get enough of it and we're sharing our first reactions and feelings about the first episode of the series.
On the panel for this discussion:
Grace Libero: Metro.Style People Editor and resident K-Drama expert
Kate Paras: Metro.Style Beauty Editor and K-Drama Fan
Justin Convento: Metro.Style Culture Editor and new K-Drama fan
and Geolette Esguerra: Metro.Style Editor-in-Chief
Thoughts on the first episode:
Grace: "I just finished watching "Strangers from Hell," a very dark and creepy psychological thriller, so it's nice to move on to a feel-good series with lots of LOL-worthy scenes. The funny parts are strategically spread out to balance the dramatic scenes. (But I do hope it doesn't get corny moving forward). It's only the first episode but there is already a ton of lecturing and lessons learned. I like the idea of the Mystic Pop-Up Bar as the place of business for two spirits on a mission to save people (by invading their dreams!) and free them from their grudges using a mysterious drink. I love the sepia-esque filter when the scenes are inside the pojangmacha; it adds a whimsical, dreamy mood. The challenge, I feel, is to not have that predictable pattern that comes with solving one case after another."
Kate: "It was a great pilot episode - not your usual kilig K-Drama, but is filled with magic and fantasy, as well as real human sentiment. I love how the theme is about helping people who are grieving, abused, in need. The graphics and effects are spot on!"
Justin: "Watching the first episode was a breath of fresh air and so much fun! It was very creative, an interesting start to a K-drama series. The premise is that the staff at this pocha help customers heal their internal wounds by visiting them in their dreams, assisting them in the healing process by allowing them to exact revenge in that dream space. This plot is unlike most k-dramas I've seen (which is growing, by the way!) and very different from what I usually watch, which are mostly western crime drama series."
Geolette: "It was a funny, zany, crazy, and colorful ride into this new series. Like a sorbet working as a palette cleanser in between meals, watching Mystic Pop-up Bar was a welcome interruption in my regular programming of heavy-hitting and fantasy dramas like The King: Eternal Monarch, The World of the Married, and my latest—the dramas of director Ahn Pan-seok and Kim Eun (Something in the Rain and One Spring Day). Lighthearted, fun, with a strong backstory and a clear goal—9 more souls to help—it's not hard to get hooked in this kind of drama."
What do you want to see in the next episodes?
Grace: "The two lead stars, Hwang Jung-eum as Wol-joo and Choi Won-young as Chief Gwi, are given a one-month deadline to achieve their mission, so I'm looking forward to how they will use up that time and what kinds of problems or issue they will be resolving with the help of Hang Kang-bae (Yook Sung-jae). It's interesting to see what Wol-joo, Chief Gwi, and Kang-bae can achieve altogether, given their special abilities. I hope there'll be some serious display of cooking skills!"
Kate: "Will be watching the next episodes for sure! Excited to see the characters give life to this show."
Justin: "I expect to see a diverse set of cases to solve and I'm excited to see how the pocha staff will handle these as a team. I'd like to see more of the storyline of Hang Kang-bae—why was his spiritual vision untouched? Why does he live alone? Can Wol-joo really help him become 'normal,' whatever that means?"
Geolette: "I had no expectations when I watched it, except that I was really looking forward to seeing Hwang Jung-eum again after I watched 'She Was Pretty'. I do want to see more backstory from pop-up bar owner Wol-ju—like will we have any more interactions with the Crown Prince? I would also hope that the different people they'll be saving will be addressing issues and taboos present in Asia today. The first episode was about workplace harassment, and it played out well despite being a heavy topic."
Favorite moments?
Grace: "That moment in the supermarket where Wol-joo saved an employee who was being yelled at by a rude customer. It's a bit cliche, but it was funny. The scenes showcasing food and alcoholic drinks were beautifully shot as well; Korean producers sure have a way of making these extra delicious onscreen."
Kate: "I loved scenes inside the Mystic Pop-Up Bar, especially how everything looks so appetizing. Oh, and of course, it makes me crave soju even more."
Justin: "I loved when they told Song Mi-ran (played by Park Ha-na) how to be brave and take action, showing her the solution to her problems was really in her hands. My favorite moment there was Wol-joo telling Song Mi-ran to be brave and stand up to her abuser. 'Act as though you have claws, and growl even if you don't have fangs,' she said to Mi-ran."
Geolette: "I liked the treatment of the backstory of Wol-joo, and how she started out as idealistic when she was young, but turned cynical when her efforts to help were misconstrued and twisted, causing the death of her dear mother."
Early favorite characters?
Grace: "Definitely Wol-joo! She's one tough lady despite her heartbreaking past. Her outfits and her makeup looks are fabulous, too!"
Kate: "Yook Sungjae who plays Kang Bae!"
Justin: "Wol-joo and Hang Kang-bae! I love the former, for her wit and snappiness, and how good she looks even in the supermarket. (Did you notice that matte lippie, too?) With Hang Kang-bae, I've watched Yook Sung-jae before in Goblin and I thought he was adorable then. I think he's even more adorable now!"
Geolette: "Yook Sung-jae as Han Kang-bae, the part-timer who is a human truth serum with just one touch. I am interested in seeing whether he will keep his gifts, or he will choose to let go of them—so he can lead an ordinary life. The plot development for Wol-joo is pretty straightforward—it'll be a healing/redemption arc where she will learn to forgive and regain some of her idealism. But for Kang-bae, I wonder where he wants to go—what is he really after? And if he can lead a normal life, will he choose that over his psychic gifts?"
Will you watch this again?
Grace: "Yes! I want to see how events will unfold as the mystic pop-up bar travels to and from three different worlds."
Kate: "YES."
Justin: "Definitely. It's worth the watch just for the fun banter and well-thought out plot. It's so good that I've watched the second episode, already—and when it landed on Netflix last Thursday, no less!"
Geolette: "Definitely yes! Can't wait for the next episode!"
'Mystic Pop-up Bar' airs 2 episodes each week, Wednesday-Thursday at 10:30 pm, and is available to stream on Netflix! Check out the K-drama's page on Netflix for more.