The Otis & Maeve Show: A Review of 'Sex Education' Season 2
Sex Education on Netflix is back with its second season, and primary among its multi-strand narratives, is whether Otis and Maeve will finally hook up
One of the bright spots on Netflix in January of 2019 was the precocious teen comedy-drama web series Sex Education. Belying the textbook, prosaic title of the series, it took a number of chances and got daring and racy when it had to be without crossing the line. A huge critical and commercial success for the streaming service (over 40 million viewers streamed the series), it's no surprise to find the second season has now dropped, making this January a new Sex Education month.

A chlamydia outbreak at Moordale Secondary School opens this second season, and it sets the tone right away—how the teens of today are so obsessed and preoccupied with sex, but how it's still a topic filled with ignorance, taboo, and misunderstanding. This was always the premise behind Otis' (Asa Butterfield) successful foray in the first season as amateur sex therapist to his fellow students—something so ironic given that he's a virgin, and his own single mother is a professional sex therapist, Dr. Jean Milburn (played by Gillian Anderson). And if you recall, it was Maeve (Emma Mackey) handling the business end of the thriving consultation 'business.'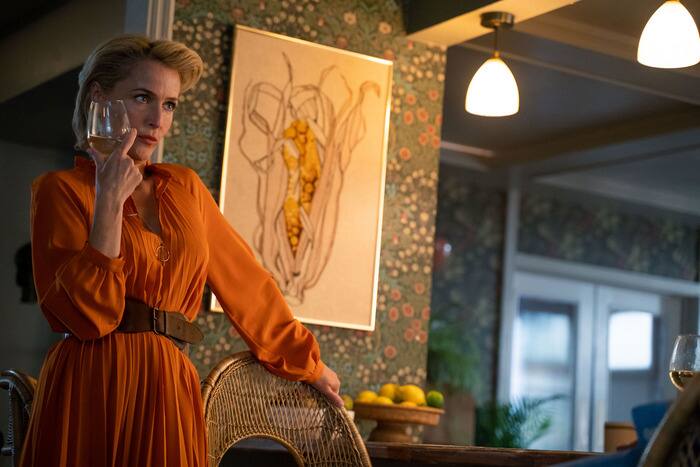 Gillian Anderson as Dr. Jean Milburn | Photo: Netflix
With this second season having to provide more of the same, while also creating new elements, it's good to find that the writers have pushed some characters from the first season into the background—i.e., the 'mean girls' and Anwar; while giving the more interesting characters their own narrative strand: Eric (Ncuti Gatwa) is the target of second season newbie Rahim (Sami Outalbali), a French exchange student. This takes a delicious twist as Adam (Connor Swindells) returns to the town after getting kicked out of military school.
There's also new character Viv (Chinenye Ezedu), a certified nerd and scholar being asked to tutor Jackson (Kedar Williams-Stirling), our resident jock/swimmer from last year who's asked to make some hard choices about his future prospects, and his status at Moordale. Viv is an interesting addition that many in the audience will readily identify with.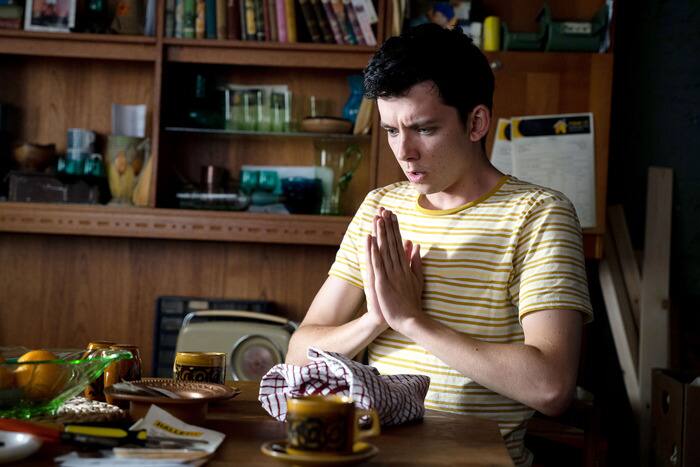 Asa Butterfield as Otis | Photo: Netflix
While Otis is deep into his relationship with Ola (Patricia Allison); Ola's father, handyman Jakob (Mikael Persbrandt), continues his dalliance with Jean, Otis' mother. Making for an extremely awkward situation, this is exploited to our delight, as it brings out numerous hilarious situations. And of course, looming ever large over the first four episodes of this eight-episode season is whether Maeve and Otis will reconnect. During the first season, their's was the most frustrating case of making 'salisi' in terms of taking their business relationship onto a more personal one. Here, we're treated to Maeve confessing her feelings for Otis and how it scared her.

If ever one was to try and unlock the appeal and success of Sex Education beyond the handling of racy topics and appealing characters, it would also be the more than usual diversity of the cast. Moordale is a literal 'melting pot' of race, gender orientation, class and money. This diversity is part and parcel of the series' DNA, and it's wonderful to watch it unfold without looking forced or imposed. Let's hope there'll be a third season.