The Discreet Smell Of Poverty: A Review Of 'Parasite'
'Parasite,' a film described as "a comedy without clowns, a tragedy without villains," is now showing in select cinemas
Noted Korean director Bong Joon-Ho described his latest film, Parasite, as "a comedy without clowns, a tragedy without villains." A film rich with trenchant social commentary; the Cannes Film Festival jurors this year evidently saw "magic" in Bong's filmmaking prowess, and awarded Parasite the highest prize, the Palme d'Or. it's now showing at select SM Cinemas, and any true cinephile will be curious to see what was so fascinating about this film—and they will not be disappointed.
With films such as The Host, Snowpiercer, and Okja under his belt, Bong has long been a personal favorite of mine. His masterful mishmash of genres has been entertaining, while still providing serious food for thought. His films are the type that have you thinking as you leave the theater, wanting to discuss or confirm your thoughts with those who have also watched the film. If the three previous films had fantasy elements coursing through them; Parasite is a new, more assured level of filmmaking for Bong, as it's suffused in social realism.
On the surface, it's about two families—about class divide, the haves and the have-nots. The destitute family lives in a sub-basement, getting by on guile, wits and street smarts, but still down on their luck. When the son of this family falsifies his credentials and enters the home of a rich family to be the English tutor of their teenage daughter; it isn't long before a whole scale "infiltration" is set in motion. As the father of the impoverished family comments, the rich are so dumb and gullible.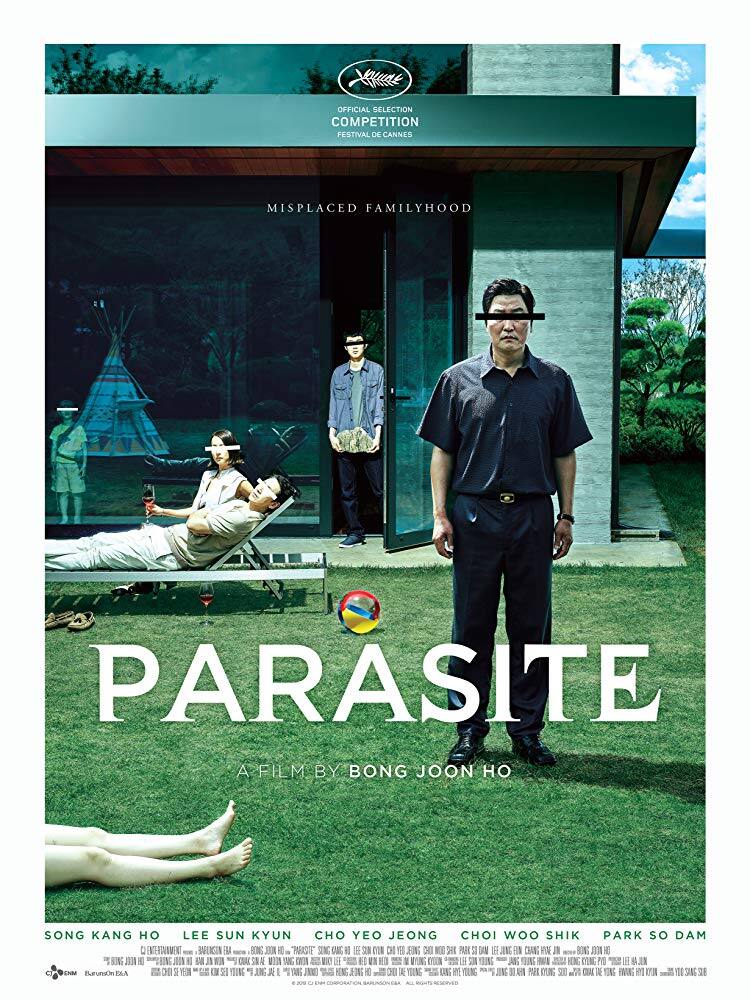 It's in the social observation that Bong excels. A recurring theme between the rich couple is the smell of their help, in particular, their chauffeur. And we laugh or think the couple is so "over;" but in truth, how many of us who have help, or have observed our mothers in the past—have had to figure out how to discreetly and/or politely make them use tawas or deodorant. It may look "over" when highlighted on the screen, but it's real and we may all be guilty of the same behavior as well.
At this point, it's an "upstairs-downstairs" black comedy, a game of wits and deception—and we're fully entertained. And then, without much warning, the unexpected return of a minor character levels up the stakes of what's afoot in this palatial residence. Now, the threat of violence, of something much darker rears its ugly head, and we're left at the edge of our seats. Visceral, bloody, and violent, the dark turn is realized and we're left rootless wondering how things will be resolved— and we're in suspense thriller territory.
It's here that Bong still finds a way to pull the rug out from under us. Sharp contrasts and unbearable situations push our protagonists to breaking points, and we're left waiting for that moment when they'll snap. Desperate people pushed to the very edge, yet in perfectly normal situations—Bong is a master at dealing us these strange, winning hands.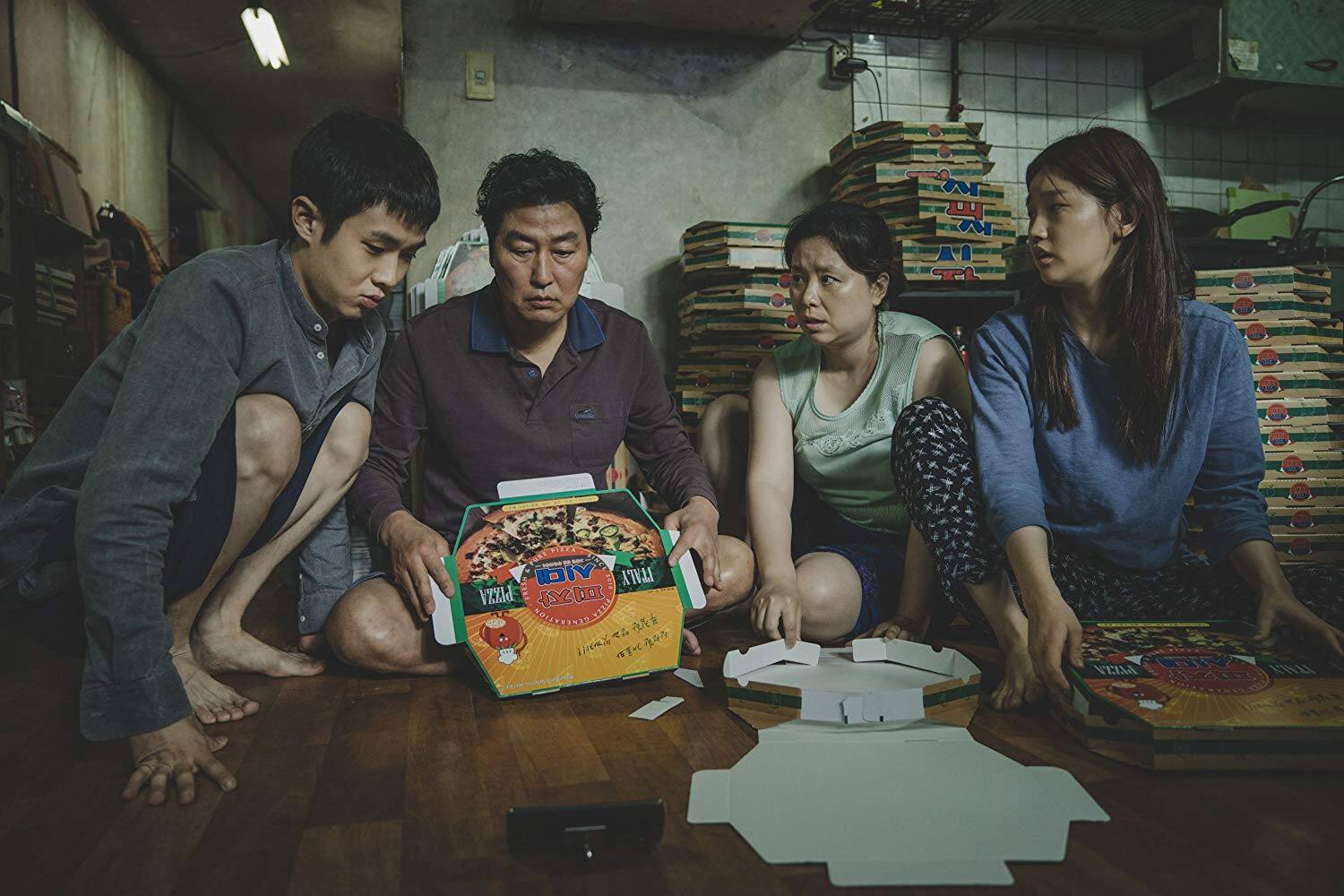 Neon
Like I loved how right after the sub-basement is flooded after an overnight storm—all their possessions lost, and being forced to sleep at a relief center—our family of domestics get a call the following morning from their employers: the morning's sunshine gave them the bright idea of throwing an impromptu party. With all the preparations that need to be attended to, their employers request that they immediately report to work. The rich irony of having lost everything and now being forced to attend to things for a frivolous afternoon party—this is classic Bong storytelling.
The ensemble cast is perfect—even the rich family are given their opportunities to bring home the point that they're human as well. As Bong remarked, there are no villains, and yet the film chronicles how tragedy can strike. This film is about greed, ambition, entitlement, hubris, and contemporary life. It's a rich tapestry to take on, but Bong is a master weaver, and Parasite deserves every prize it garners.
Parasite is currently showing exclusively in SM Cinemas. Tickets are available for purchase on smcinema.com or via the SM Cinema mobile app.