Loved 'Strangers from Hell'? You'll Want to Binge-Watch These 12 K-Dramas Next!
Meet your friendly neighborhood K-drama ghosts in these shows.
With Korean drama 'Strangers from Hell' finally arriving on Netflix over the weekend, the Im Si-wan- and Lee Dong-wook-starrer gained quite a buzz from curious binge-watchers. And for good reason—what's not to get intrigued with the show's unique offering? Not only do we see the lead actors in different light. It's also far from the typical romance tropes we're so used to seeing all the time.
'Strangers from Hell' runs for only 10 episodes that it's easy to finish in a single sitting (serious K-drama fans would relate!); however, the poignant tale of Im Si-wan's character, Yoon Jong-woo, living in the mysterious Eden Studio, is enough to give you a real sitting-on-the-edge viewing experience. In the streaming platform's description of the show, it reads, "Unpleasant events disturb the life of an aspiring crime fiction writer when he becomes a resident of an apartment building teeming with shady neighbors." That, alone, already hooked us to press play.
If you find the show a refreshing change in your streaming habit, we urge you to look into other paranormal-inspired K-dramas as well—outside the creepy corners of Eden Studios and Seo Moon Jo's cold stares, there are more hair-raising tales in store for you. We've compiled 12 shows that will get you acquainted with the supernatural.
P.S. No need to be afraid, as scare level ranges to 10 from zero. Enjoy!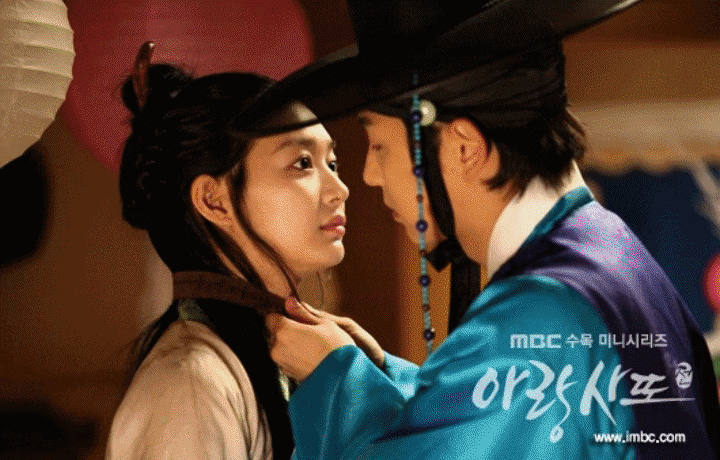 12 Thrilling K-Dramas about the Supernatural
12 Thrilling K-Dramas about the Supernatural