What Keeps Me Calm: Listening to 'The Midnight Gospel'
A spacecaster's conversations prompt thoughtful reflection in Netflix's new animated series.
Welcome to What Keeps Me Calm, a series of movies, television shows, albums, books, and other works of media that are comforting us during these incredibly stressful times. On particularly sad and disheartening days, there's nothing better and more consoling than to turn to our favorite things to read, watch, and listen, as these offer a respite from the hardships we face collectively and individually.
---
Prior to this whole lockdown way of life, people always seemed to be strapped for time. That was always the excuse—"I'd love to, but I don't have time for it," or "I would, if only my schedule would allow." The pace of the digital world had possessed us, and most of us just went along with the reckless rush of the tides.
Suddenly being confined to our own spaces came as a shock for many. In an instant, we were required to stay put, abruptly shifting the velocity we had grown accustomed to. For those of us who were lucky enough to be comfortable in our own homes with a Netflix subscription, time was suddenly in abundance. We had the privilege to choose either to freeze or feed our brains while in a period of personal retreat.
With the heaviness of the outside world's occurrences, I for one was determined to let my thoughts rest when they could. For the first few days, I made the conscious decision to stay away from shows, movies, and books that were too heavy on the heart or the mind. I had to protect myself from overexposure to the news, which seemed at some point to become repetitive and increasingly frustrating. But when I turned to Netflix on April 20, 2020, the banner of The Midnight Gospel, the fresh release of the day, seemed to stare straight at me.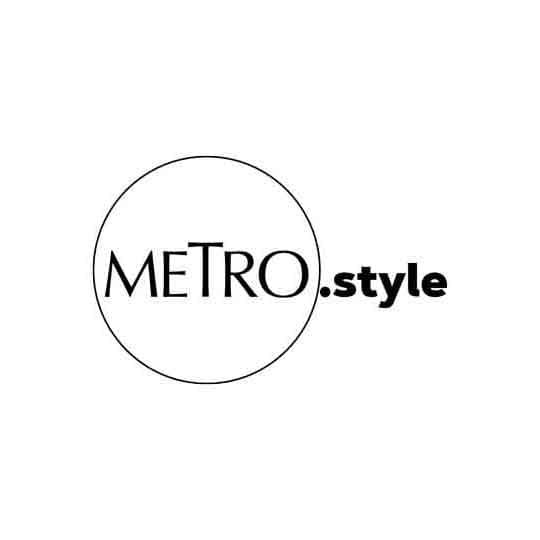 'The Midnight Gospel' | Netflix
The show's description read: "Traversing trippy worlds inside his universe simulator, a space caster explores existential questions about life, death and everything in between." From the first glance, it seemed too up-my-alley to pass up. In that instant, I tossed the whole "freeze your brain" attitude straight out the window.
The Midnight Gospel is one of Netflix's latest additions to its already successful roster of niche adult animation web television series. The show is the brainchild of Adventure Time creator Pendleton Ward and comedian and podcaster Duncan Trussel, which also would have been a strong selling point for me had I not dived straight into the first episode upon seeing it on my Netflix home page.
It follows the adventures of protagonist Clancy Gilroy, who transports to different simulated planets. Riding on Trussel's podcast expertise, each episode features conversations with the likes of Ram Dass, Damien Echols, David Nichtern, Anne Lamott, Raghu Markus, Drew Pinsky, and many more—tackling hard-hitting topics like spirituality, existence, mind-altering states, addiction, and life and death. All these are juxtaposed against the backdrop of wild and playful animation.
In just a little over a month, The Midnight Gospel has gained a cult following. Memes, screengrabs, and quotes from the show pop out on my feed almost every day.
I recently had the privilege of speaking with fellow fans about the show, curious about what drew them into the well-made madness.
For some, it was enough to know who was behind it. The main men driving The Midnight Gospel both have a thriving fan base from their existing portfolio of work. Entrepreneur *UkayGod, for example, had been following Trussel's podcasts for quite some time now—and to find out that his material was being visualized was enough to get him on board. For author Alan Navarra, on the other hand, the Adventure Time creator's stamp caught his attention. "I heard it was a Pendleton Ward production, so I immediately pounced on it," he shares. For others, it was a matter of pure coincidence. Communications professional Katie Chatto shares, "It appeared on my Netflix highlights, and when I skimmed through the episode descriptions, some key words stood out—meditation, the path to enlightenment, thoughts on death… Other than that, I came into it almost blind, with no idea what to expect."
But while we all differ in matters of what got us started on The Midnight Gospel, we're all pretty much on the same page when it comes to what got us hooked on it: The brilliance of the content.
"First of all, I wish I made it," quips Navarra. Chatto calls it "a sensory overload." "I never know how each episode will play out in terms of what I see and what I hear," she says. With the main character's space cast (a podcast in the world of The Midnight Gospel) being the common thread throughout the entire first season, much of the surprise comes in the quality of the exchange between Clancy and his interviewees. As Navarra puts it, the show somehow results in "[an] unexpected catharsis from its offbeat humor and honest and authentic conversations."
What's more is that these conversations somehow highlight the importance of making authentic connections with other beings, despite differences not just in backgrounds, but in realities. "The clear impact for me is this," shares *UkayGod. "You need to surround yourself with people you can be natural with and can connect with, deeply, at the core."
I personally find the idea of interrelatedness comforting. And with conversation as its medium, it's something that isn't impossible to achieve—even amidst a global pandemic. Despite feeling and actually physically being stuck, we have not been deprived of the chance to nurture connections—whether with other people, or simply with ourselves.
In my own experience, finding The Midnight Gospel prompted another period of personal rediscovery. The show presents a clear opportunity to look inward, and confront truths that are unbound by time and space. With it being so easy now to get caught in the flurry of crisis, in the flurry of information, it has served as a reminder that it's okay to be unbothered by the rush and to go at your own pace. It's a wild world outside, and it seems even wilder now. But amidst it, the unchanging curiosity of a character like Clancy shows that the pursuit toward better understanding has remained constant.
"With the emotional carnage that persists in our reality, I've been thinking a lot about how we can be better humans, for ourselves and for each other," shares Chatto. For both of us, the show has not just served as respite, but guidance. "The show has definitely made the cogs in my head turn differently, and get the motor running in my attempt to better understand myself, the world around me, and the meaning (or meaninglessness) of our existence here," she says.
From my point of view, it seems The Midnight Gospel has returned value to overthinking. Perhaps the difference is in choosing which truths to feed our minds with in order to effectively steer our trains of thought, determining our own pace as we go. I figure most of the important truths are timeless anyway. We just have to walk up to them and start a conversation.
*Interviewee's name has been changed