Averting The Sequel Curse: A Review Of 'Zombieland: Double Tap'
10 years after 'Zombieland' gave us the crash course on making fun of a the zombie movie genre, the sequel treads familiar territory, but still entertains and should warm the hearts of the fans of the first film
When Zombieland surprised us all in 2009, it heralded a cult following: fans who would memorize lines, and richly identify with any one of the four main characters—we even loved the Bill Murray cameo. Director Ruben Fleischer was hailed as a genius-in-waiting. So it's actually strange for Hollywood to have taken a full decade to come up with a sequel. Fleischer most recently directed Venom, so he's much in need of a reaffirming film, one that reestablishes the acclaim he received for the 2009 Zombieland.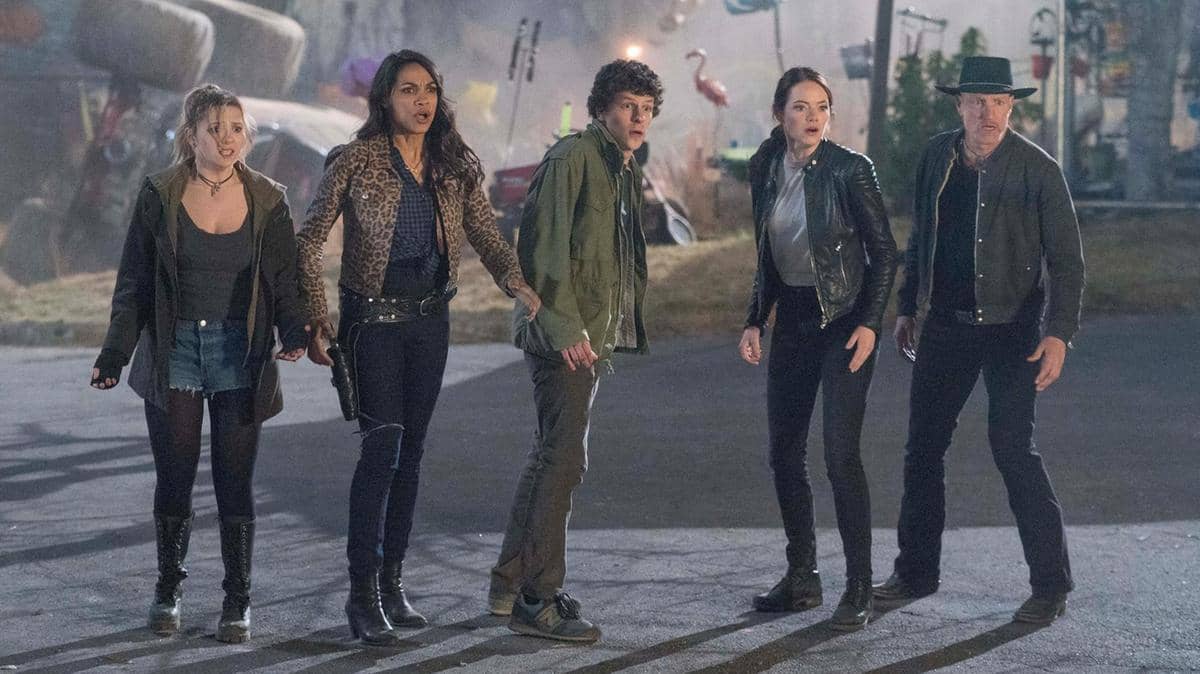 Little Rock (Abigail Breslin), Nevada (Rosario Dawson), Columbus (Jesse Eisenberg), Wichita (Emma Stone), Tallahassee (Woody Harrelson) | Sony PIctures
For Zombieland: Double Tap, they bring practically everyone back. There's Tallahassee (Woody Harrelson), still a cranky old man; Columbus (Jesse Eisenberg), still in love with Wichita (Emma Stone); and the not-so-little anymore Little Rock (Abigail Breslin). So when the film opens, it's like we've never left, with Columbus narrating, and describing how the zombies have themselves evolved—the Homers, the Hawkings, and the Ninjas. Our intrepid quartet occupy the White House, and much is made of this to elicit laughs. Parts of this opening fall flat, and I was actually wondering if this sequel was worth the price of admission.

Thankfully, the film does find its stride and rhythm pretty quickly, and the fresh narratives and characters all help to perk us up and enjoy the film. Madison (Zoey Deutch) is admittedly a one-note shallow character, but as she delivers some of the best lines in the film; it isn't long before we're actually hoping there was more of her to watch. It's a hilarious take on the dumb blonde Valley girl, and it's hilarious.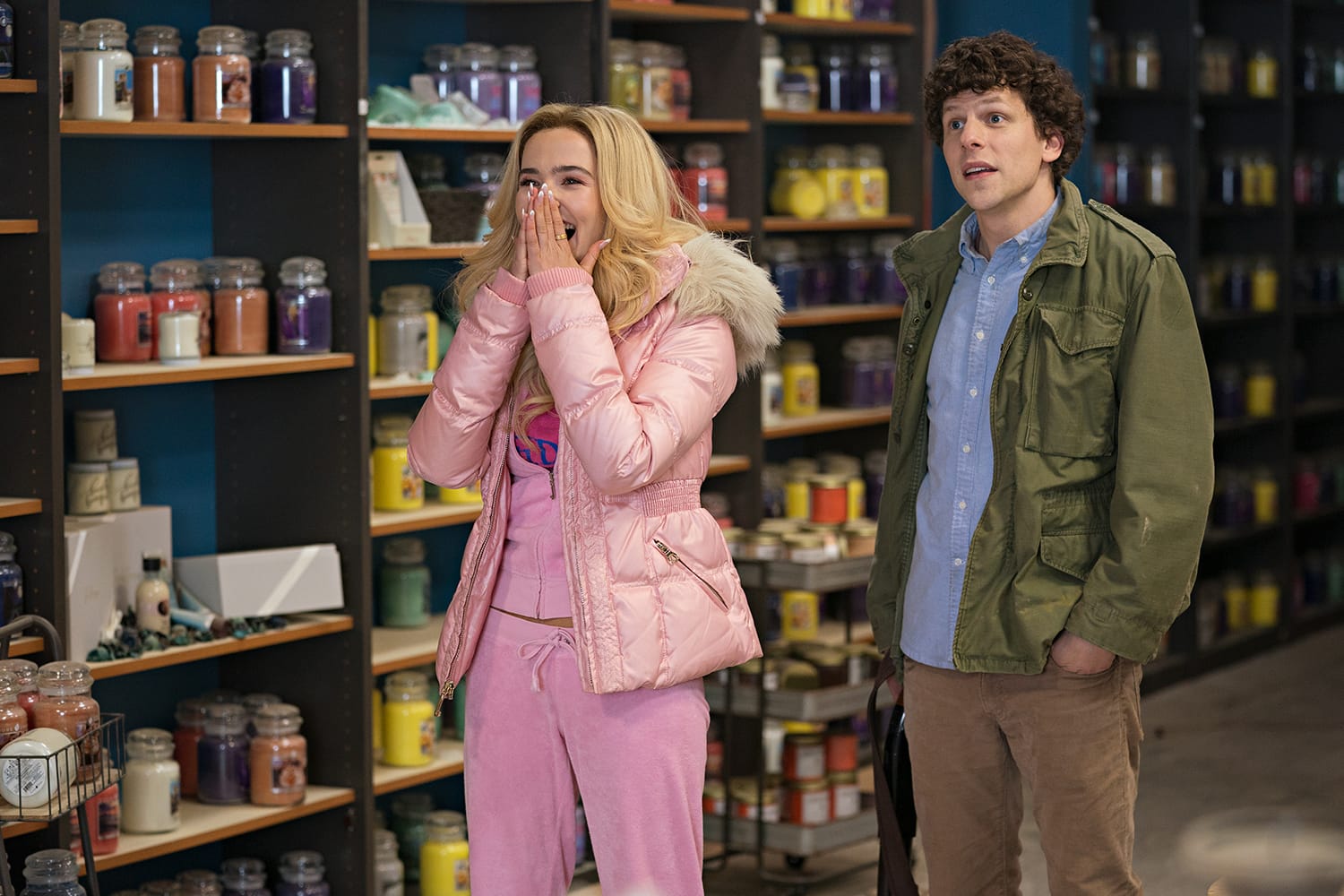 Madison (Zoey Deutch) and Columbus (Jesse Eisenberg) | Sony Pictures
Nevada (Rosario Dawson), a motel manager is another new character who's an absolute delight. And there's the double dose of doppelgänger which has to be one of the funniest extended sequences of the film. These new characters don't get to show too much depth or texture; but they significantly add to the new feel of this sequel, and it's something we can be thankful for.

Thankful because the end the first film was more about appreciating the characters and the strange bedfellows element of their banding together out of necessity. Sure, the zombies are there; and here in the sequel, there is one big battle scene that involves these Citizens Z. But smartly, this film also knows it's how we've made these main four the reasons we loved the first film, and so a lot of the narrative has to do with relationships, of love and/or friendship.

This Double Tap won't make us forget the first Zombieland anytime soon. But it isn't some disaster, or an outright sequel fiasco. The actors are obviously enjoying themselves and the script finds its stride. And be sure to stay to the very end of the end credits for the Easter eggs. Happy viewing!
Zombieland: Double Tap is out in theaters nationwide on October 23.