8 K-Drama OSTs You Should Add To Your Library
A good K-drama is made even better when accompanied by an original soundtrack that hits all the right notes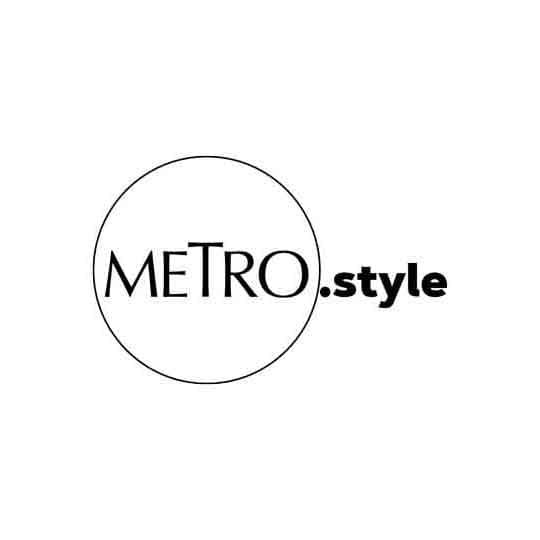 Itaewon Class, Crash Landing on You, and It's Okay To Not Be Okay are made even more memorable by their soundtracks
As with any other cinematic or small screen production, a good K-drama is made even better when accompanied by an original soundtrack that hits all the right notes. Integral to acting as a backbone to the plot, establishing a mood, or adding depth to a character—think John Williams' "The Imperial March" in association with Darth Vader—music helps make the show even more memorable to the viewers. It's also worth noting that some tracks are written and composed to fit a certain K-drama, making them all the more special.
Here are some of the soundtracks we've added to our iTunes and Spotify libraries! Don't see your favorites? Sound off and let us know what you have on loop!
Itaewon Class
One wouldn't be hard-pressed to imagine main man Park Saeroyi playing some of these songs on loop—they're upbeat, powerful, and great to listen to when you need an extra push while in pursuit of your own greatness. Itaewon Class is a bold underdog revenge story that is uplifting in its telling, and its OST reflects this in spades. The central theme, "You Make Me Back" by Woosong, is a catchy rock tune, highlighted by the stunning visuals utilized in the show's opening credits. Unforgettable also is "Start Over" by Gaho, which plays as Saeroyi, Jo Yi-seo, and Oh Soo-ah race through the streets of Itaewon. BTS' very own V, who is a close friend of Park Seo-joon, also made a special contribution to the soundtrack, producing, writing, and singing "Sweet Night," an Indie pop ballad that serves as a soothing balm for the last few episodes.
Crash Landing On You
With the North Korea-South Korea issue being the chief concern of this series, it's easy to forget just how crucial music is to the overarching plot. Before he joined the Special Police Force, Ri Jeong-hyeok dreamt of being a concert pianist—and the Crash Landing On You soundtrack, brimming with melancholic tunes, does a beautiful job of driving that home. "Give You My Heart" by IU, which plays during Yoon Se-ri's heart-stopping flatline hospital scene, was a major chart- topping success, ranking first on major Korean streaming sites. Yoon Mi-rae lends her haunting vocals to "Flower," heard in the background as a lost Se-ri finds her way back to Jeong-hyeok in a crowded marketplace through a scented candle he holds aloft. Not to be forgotten is the piano piece "Song for My Brother," which is what Jeong-hyeok plays on a lakeside dock in Switzerland, unconsciously saving Se-ri's life on the day she contemplates ending it.
It's Okay to Not Be Okay
Much like the show itself, the It's Okay to Not Be Okay soundtrack is whimsical and spellbinding—perfectly suited for the stories of long-suffering Moon Gang-tae, haughty Ko Moon-young, and earnest Moon Sang-tae. Providing vocals for several songs is Janet Suhh, whose velvety, dulcet tones are well-suited to filling emotional gaps; "In Silence" plays whenever Gang-tae find himself stuck in a rut—particularly in situations involving his brother. "Breath" by Sam Kim is one of many love anthems for Gang-tae and Moon-young, often entering the scene when the pair share a sweet moment. Significant to the couple as well is Park Won's "My Tale," which plays when Moon-young seeks refuge in Gang-tae's arms after waking from a nightmare. As the show is also known for its humor, peppy tracks such as "Wake Up" by Elaine and "Quelemente" by Lee Jong-soo and Na Byung-soo are odd yet welcome additions.
SKY Castle
"Play with a mask to hide the truth. People cheat each other, right?" Such goes one of the most poignant lines from SKY Castle's iconic opening song, "We All Lie" by Hajin. It's a perfect fit for the satirical drama, in which getting their children to the top schools using every means necessary and keeping their husbands at the top of the medical career totem poles is an Olympic sport for these ruthless housewives. The show milks the song for all it is worth, repeatedly playing it throughout its 20-episode run, alternating between the opening title mix, the orchestral, and the slow versions—all dependent on what a particular scene must convey. There are, of course, other great tunes on the soundtrack—the catchy "Princess Maker" by Cheon Dan-bi and "The Top of One's Desire" by Lim Mi-hyun are telling based on titles alone—but SKY Castle is the type of show that expertly draws much power from That One Song.
Healer
For a series so action-packed, Healer's OST is populated by largely emotive piano instrumentals and easy listening ballads—and it's rather fitting as our main characters were brought together by a shared storied past. The opening theme, aptly titled "Healer," is one so memorable that K-drama fans immediately recognize it and easily associate it with the show five years after it premiered. It is liberally used throughout the course of the series as well, notably in flashbacks, scenes depicting camaraderie, and even in swoon-worthy moments. Another unforgettable track is "Eternal Love" by Danish act Michael Learns to Rock, a project the band itself thoroughly enjoyed as it allowed them to contribute a heartfelt track to a popular Hallyu drama as well as connect better with Korean fans. Lead actor Ji Chang-wook also contributes to the soundtrack through the song "Watch Over You," with his soothing vocals making for the perfect backdrop for several sweet scenes his character shares with Park Min- young.
Goblin
Each time "Round and Round" (Heize feat. Han Soo-ji) plays, Goblin fans find themselves walking down memory lane. This is the series' opening song, after all—as well as the one that plays in the background during the now iconic green onion shopping trip/runway walk scene shared by the titular Goblin and the Grim Reaper. It's a sweet one, yes, but cleverly utilized in a scene that is meant to showcase pure comic relief—that's how skilled Goblin is when it comes to using music. A tragic romance rooted in mythology, Goblin has its fair share of love songs, with "Beautiful Life" by Crush coming out top of mind as it features prominently in many of Kim Shin and Ji Eun-tak's swoon-worthy scenes. Ailee's "I Will Go To You Like the First Snow" is a close second, driving the point of a true, fated love home. And who can forget "Stay With Me," a duet between Punch and EXO's Chanyeol? Not us.
Record of Youth
Record of Youth's soundtrack is reflective of its go-getter spirit, brimming with optimism and energy. Featuring three youngsters who all dream of making it big in the entertainment circuit, it comes to no surprise that the tracks are mostly upbeat, with a few slower ones in between for the more somber moments. Baekhyun from EXO lends his voice to the tender "Every Second,"; OST queen Whee In does a fine job bringing emotion to the romantic "Shine On You," making us reminisce the sweet moments shared by Sa Hye-jun and Ahn Jeong-ha; and Chung Ha's "You're In My Soul" takes us back to the hustle, made even more worth it because they were all rooting for each other to succeed. Janet Suhh makes a strong comeback to the soundtrack circuit with "Open Door" and "Still Dreaming." And while it isn't on the official soundtrack, David Guetta's "Blast Off" plays a prominent role, coming on full blast during Hye-jun's runway walk.
Hospital Playlist
One of the best K-dramas to come out this year, Hospital Playlist is unique not just in tone and approach, but also with regard to its OST. At the end of each episode, the main characters—who are actually part of a band in the show—get together after their shifts to perform a song, often their own rendition of an existing number. In one episode, Chae Song- hwa delivers a particularly memorable version of "Lonely Night," which she sings so terribly that the expressions on her co-stars' faces are priceless. This is extra funny because the actress Jeon Mi-do can actually sing very well outside of her role. Lee Ik-joon, who has the most wonderful voice (on and offscreen), does a beautiful job covering Whee In's "With My Tears" in episode 8. One can go on and on in highlighting the stellar performances in this show; we're already looking forward to more as it will return for a second season in 2021.