8 of the Best Performances from the 2020 American Music Awards
The stellar night had amazing world premiere performances of "Monster", "Body", "Levitating", "Life Goes On", and more!
What a night! Did you tune in? This year's American Music Awards was a star-studded show that saw today's biggest names in music get recognized for their groundbreaking achievements and deliver some amazing, must-watch live performances!
ICYMI, check out the full list of winners here.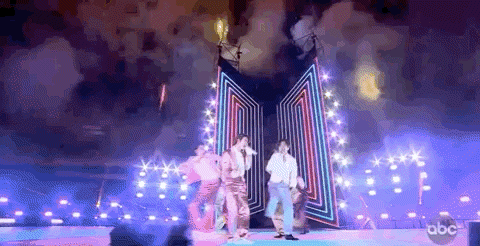 BTS brings down the house with an insane performance of "Dynamite" | AMAs
Now, let's get to the fun part—the performances!
1. Justin Bieber and Shawn Mendes open the show with world premiere of "Monster"
2. Megan Thee Stallion shows off her bod (and shares a heartfelt message of self-love) in world TV premiere performance of her latest single, "Body"
3. Nelly brought us back to the 2000s with his performances of throwback hits—"Country Grammar", "E.I.", and "Ride Wit Me"
4. J.Lo and Maluma bring it in hot with their performances of "Pa' Ti" and "Lonely"
5. Dua Lipa literally "Levitating"
6. Katy Perry gets back on the AMAs stage with world premiere of "Only Love"—a performance dedicated to her father
7. The Weeknd lights up the sky with Kenny G in "In Your Eyes" and "Save Your Tears"
8. BTS close down an epic night with world premiere performance of "Life Goes On" and their hit-single "Dynamite"