'MaestroRy': Mr. C's Musikahan Goes On!
National Artist for Music Ryan Cayabyab will be honored via a tribute concert that's happening on August 31st; it promises to be a righteous celebration of contemporary Philippine music—not to be missed!
Composer, arranger, musical director—here in the Philippines, no one comes close to Ryan Cayabyab and his achievements in his chosen field of music. Affectionately referred to as Mr. C, Ryan was conferred National Artist for Music in 2018; and this August 31st, a very special one-night only tribute concert will happen at the Theatre at Solaire. A fundraiser spearheaded by the high school Silver Jubilarians of St. Scholastica College, Manila, MaestroRy: A Tribute To Ryan Cayabyab will be directed by Paolo Valenciano, with Mel Villena handling the musical direction, and hosted by Jon Santos.
Joining Ryan at a small mid-afternoon party, we were told that for a change, Ryan would be spending most of the night as the honored guest and spectator. A long list of recording artists readily made themselves available to pay tribute to the man and his music. The concept of the concert, as explained by Solaire's Audie Gemora and Gina Godinez, and echoed by Twink Lagdameo and Garlic Garcia (the latter a member of this St. Scho alumni class), was to create a mix of artists who had performed the original recordings with Mr. C, and young artists and contemporary musical acts interpreting their choice of Ryan Cayabyab compositions.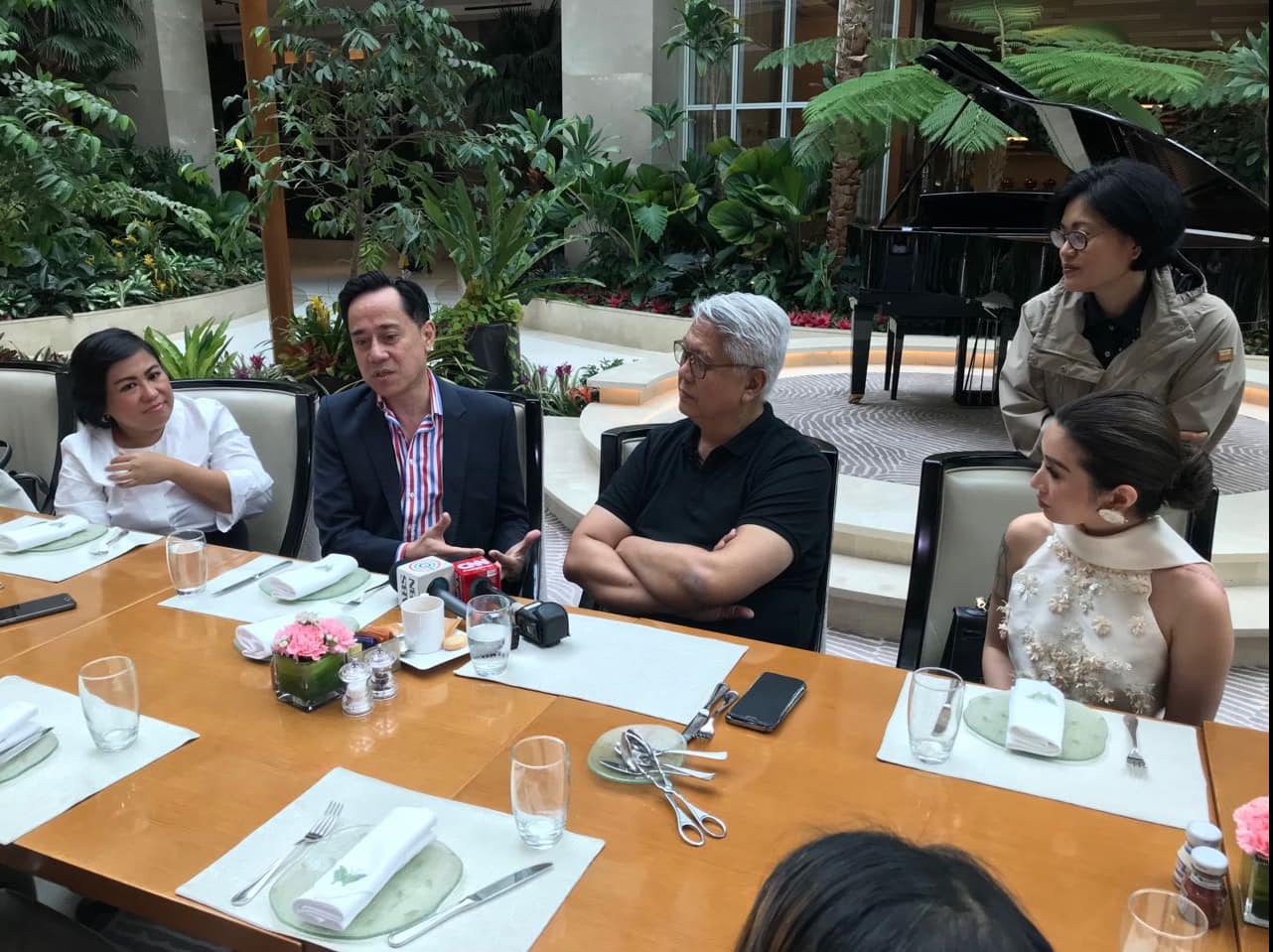 Garlic Garcia, Audie Gemora, Mr. C, Nicole Asensio, with Twink Lagdameo | Philip Cu-Unjieng
And what a rich library of songs to choose from. Most of us, and especially those of a particular generation, will have their favorite Cayabyab song. Mine swing from the obvious lyrical romanticism of "Tuwing Umuulan At Kapiling Ka," to the anthemic "Kay Ganda Ng Ating Musika," and the whimsical playfulness of "Mamang Kutsero and Da Coconut Nut." And I know I'll be super-excited to catch these young musicians lean into the musical magic that is Ryan—as you can be certain that their participation in this tribute night will form part of their respective personal Ryan Cayabyab stories.
For those in the entertainment industry, especially the recording artists and media writers who cover this arena, we'll all have our favorite Mr. C story. Mine dates back to 2001, when I was invited to accompany Ryan and wife Emmy to Athens, Greece, as he would be conferred laureate of the Onassis International Cultural Competitions (2nd Prize) for original music composition for dance. Along with Nestor Torre, we spent three days with this most friendly, amiable, and down-to-earth couple.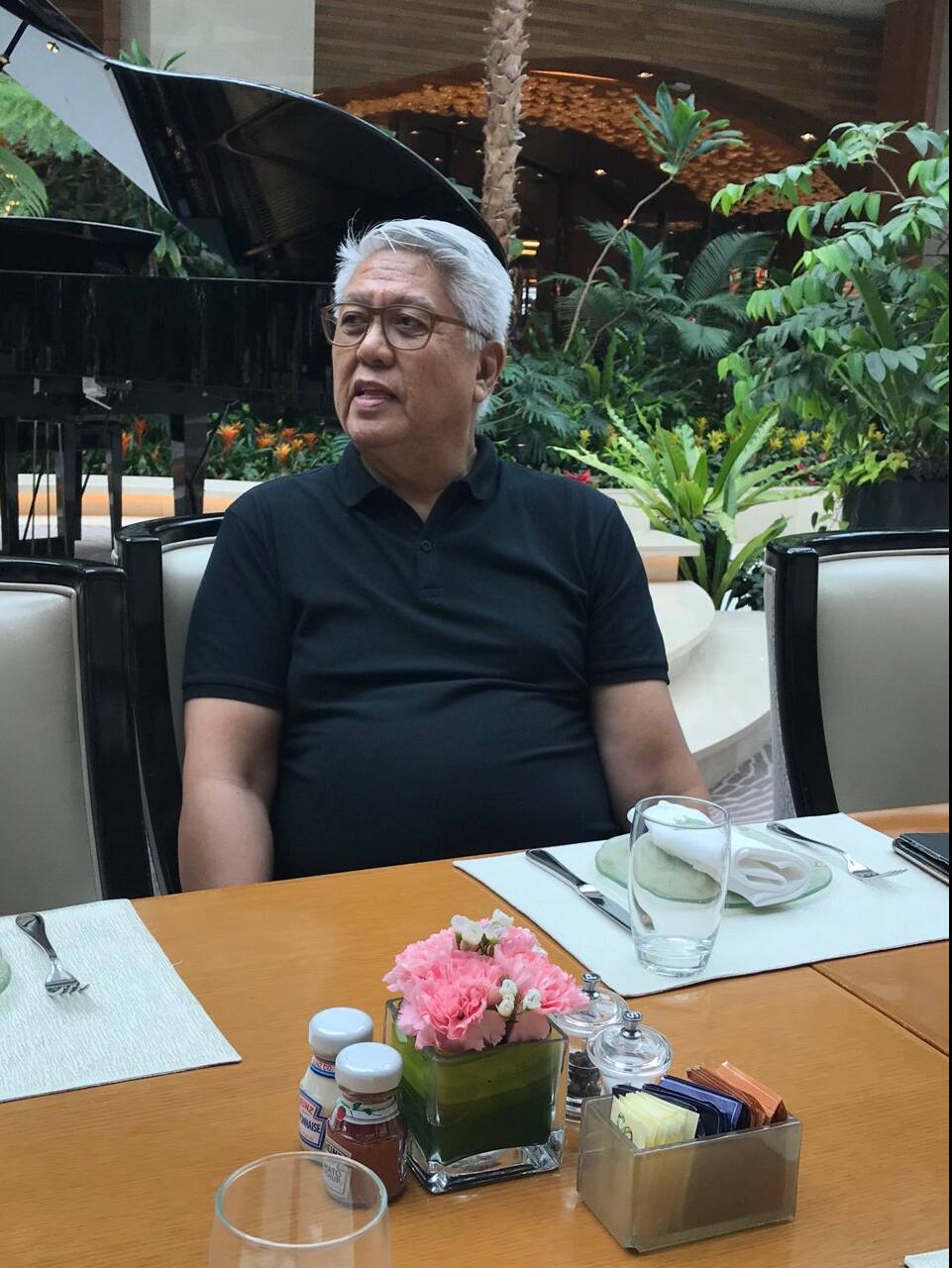 Ryan Cayabyab | Philip Cu-Unjieng
For the August 31st concert, Celeste Legaspi, Kuh Ledesma, and Basil Valdez, will be joined by the likes of Morissette, Urbandub, Autotelic, and IV of Spades. The diversity of those mentioned augur well for the kind of music we'll be treated to in the course of the night—and that's just the tip of the iceberg, as the list of artists keeps growing. The constant theme running through all the performances will of course be their interpreting Ryan's songs. Tickets are still available at
Ticketworld
.