Here Are All The Songs You Heard in 'Crash Landing On You'
Relive the romance and drama of 'CLOY' scene-by-scene through music from IU, 10cm, Davichi, and more
You can measure the popularity of a Korean drama and how it truly made an impact when even a song from the show also tops the charts.
At the same time that Crash Landing On You was smashing the TV ratings game (and Netflix streaming figures for sure), the song "I Give You My Heart" by IU from the show's OST simultaneously topped all of the Korean music charts on the very same day it was released. It's as if the viewing public was collectively reminiscing the beautiful story of CLOY.
Though the show has already ended, the experience of CLOY exists beyond what is seen on-screen. It is in the interactions with friends afterwards, the sharing of GIFs and memes, the exchanges of theories and hopes for Season 2, the pleasure of sharing a community activity with your Facebook friends.
We cling to the characters a little longer, and our fascination extends beyond the screen as we explore the myriad other facets of this series that has truly fascinated us. One avenue we can peruse is music—that we can, through our own means, continue to listen to the soundtrack of the lives of Se-ri and Captain Ri, that in a way, we are also part of that group of onlookers in Switzerland, listening as the your Captain Ri play "Piano Song for Brother" or being swept away as IU sings "I Give You My Heart."
We want to take you through that experience also, and in a way, relive the joy the happiness and laughter and all the deep and heartfelt emotions that we have gone through with our dear characters.
Come, and listen.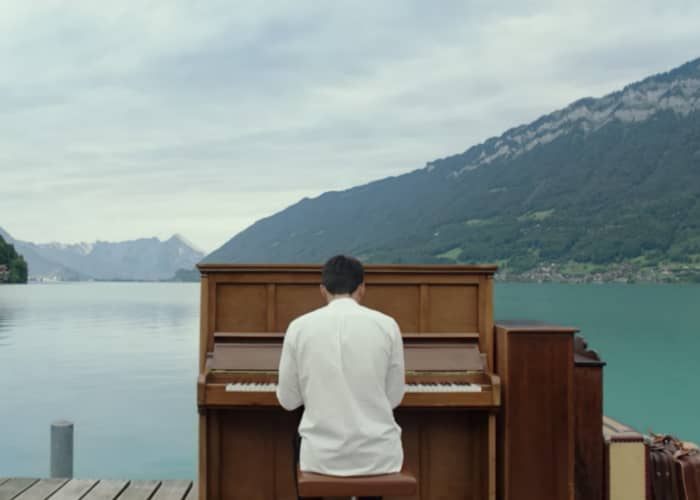 Songs From Crash Landing On You
Songs From Crash Landing On You
So should you find yourself longing for all the emotions you've felt while watching CLOY, salvation is near. All you have to is put your earphones on and let the soundtrack take you back to North and South Korea with Captain Ri, Se-ri and all the other CLOY characters you have come to love.