We're Listening To "KAIBIGAN: A Troy Laureta OPM Collective Vol. 1," An Album Of Pinoy Love Songs
The new record has tracks performed by Regine Velasquez, Jake Zyrus, Nicole Scherzinger, AILEE, and many more
There's nothing quite like the sound of a love song sang in your own language to warm the heart.

There to agree with us is none other than Troy Laureta, an award-winning Filipino-American director whose passion for music has led him to reimagine and share Filipino love songs through the voices of local and international singers alike.
Raised in Hawaii, Troy eventually found himself in LA where his talents have landed him projects with global artists Katy Perry, Justin Beiber, Ariana Grande, David Foster, Aerosmith's Steven Tyler, The Pussycat Dolls, and Andrea Bocelli, and with Jay-R, Kyla, Jake Zyrus and Lani Misalucha here in the Philippines.
With continued success abroad, Troy wished to use his influence to introduce something he describes as what's shaped career in countless ways: OPM, and more specifically, Filipino love songs. The musician says that with OPM's distinct style, international audiences and performers can find a thing or two to appreciate about Filipino music.
Enter, KAIBIGAN A Troy Laureta OPM Collective, Vol. 1, Troy's very own creation that pays tribute to his Filipino musical influences. Released on November 22, the record features performances by a variety of artists Troy has met in his journey as a director.
Kaibigan has nine tracks in total, all of which are in Filipino, which means, yes—even international singers performed their tracks in Filipino.
The album, which Troy says is the ultimate tribute to his Filipino heritage and his promise to never forget it, is available on different streaming platforms including Spotify, while its lyric videos are up on Star Music's YouTube channel.
Check out the gallery below to see which singers are featured on the album: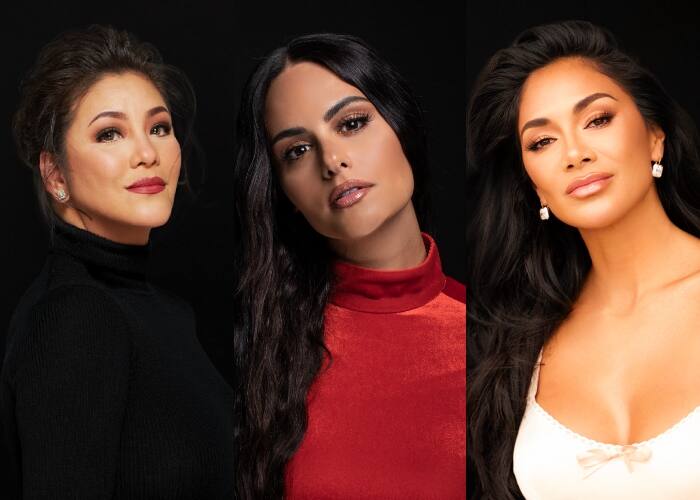 KAIBIGAN A Troy Laureta OPM Collective, Vol. 1
KAIBIGAN A Troy Laureta OPM Collective, Vol. 1
Photos courtesy of Star Music