What Keeps Me Calm: The Tall Tales of Taylor Swift
"I have always believed in the magic of storytelling, even more so in the world of song."
Welcome to What Keeps Me Calm, a series of movies, television shows, albums, books, and other works of media that are comforting us during these incredibly stressful times. On particularly sad and disheartening days, there's nothing better and more consoling than to turn to our favorite things to read, watch, and listen, as these offer a respite from the hardships we face collectively and individually.
---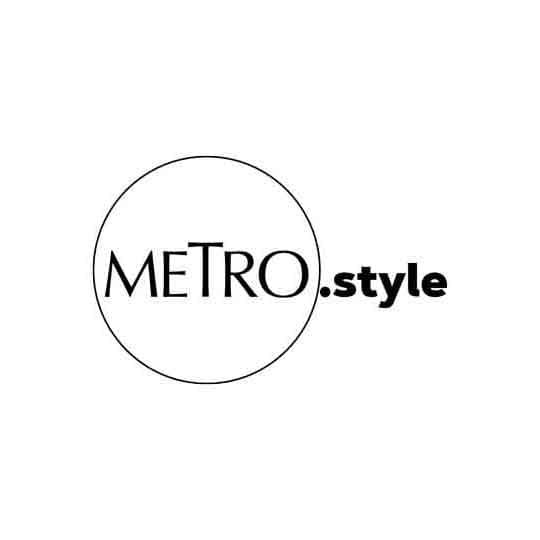 Taylor Swift in the music video for "cardigan" | Photo: Taylor Swift/YouTube
I have always believed in the magic of storytelling, even more so in the world of song. I remember listening to "How I Go," a song that spoke of wild adventures told to the rhythm of beating drums, soft guitar strings and the violin by Yellowcard. It was said to be highly inspired by Big Fish, a 2003 fantasy film that starred Ewan McGregor as the frustrated son who listened to the tall tales of his ailing father. The lyrics, to me, were neither superlative nor special, but it was the experience that really had me bawling at the tender age of sixteen. It was the faint and quiet dominance of the violin battling with the guitar and the drums, resembling beating hearts whose first chance encounter was memorialized in frozen time. The voices of Ryan Key and Natalie Maines proved to be a beautiful marriage as they expressed feelings of nostalgia, yearning and want in changing tones, pitches and the like. It was the same magic I felt in the sparkly, dreamy world of one Taylor Alison Swift—that even after all these years, I can't seem to shake her off (pardon the pun).
It's easy to admit that prior to folklore, Taylor Swift has been penning fairytales worth passing down from generation to generation. She never begins with once upon a time, but always starts in the messy, gritty middle of love and takes the listener there. Her stories always begin in the midst of and rarely ever at the beginning, much like the 'fictional fare' we were made to consume on her latest release.
I was listening to a live version of Cornelia Street the other day—a snippet from her City of Lover concert in Paris — where she said that she wrote this piece as a love letter to the street where she met her 'lover' or her current significant other Joe Alwyn. She adds that this was one of the most personal pieces she wrote, and that if things swerved badly between them, she could never walk that street again. The song comes from her saccharine sweet sixth album Lover, a far cry from most of her angst-ridden teenage predecessors and one snake-filled rant-fest she labeled reputation. It was an album I considered to be my personal favorite too, mainly because I rarely hear songs that had one screaming about the love of their lives from the rooftops or hearing heartbeats skipping off an avenue (I too wish I could scream as my heartbeat skipped across the streets I walk).
The reason why Taylor Swift keeps me calm is because she has always been a purveyor of love and all its aspects: the good, the bad, the ugly, the angst, and everything in between. She was never one to shy away from admitting that she loved Stephen, wanting a love on the run in a getaway car or leaving a scarf in a sister's house. It was more than the words she wrote. It was in the little lilts in her voice, the accompaniments of instruments whether somber or sunny and the veil of intimacy that is immediately shed from the first note that she plays. It was in her openness that my beating heart found solace because each song was a fairytale that I wanted to disappear into, because for once, someone understood how I felt. It was the kind of grasp I, too, wanted to hold in the words I wished to write for myself or for someone I felt strongly for. It was the courage she boldly showed whenever she would release album after album, name-dropping hints in anecdotes of former flames, of writing about the pitfalls and pleasures of love. "Lover" and "Cruel Summer," in particular, made me believe so strongly in the magic she was singing about. It was the marriage of secondhand shame and the back-and-forth rock of regret I felt while listening to "illicit affairs," a melancholic hymn about third party tribulations or the resigned and reclusive confession of faithless affection in "hoax."
This was not to say however that Taylor did not know how to spin a good story, because she did. It was her ability to wield power over her narrative in more ways than one, to have such a tough hold on her folktales and never running out of love to put forth. From the day she debuted with her self-titled album to the breathy, indie record that is folklore, she has never stopped talking about it, and I never want her to stop. It was the kind of courage that keeps me at bay and continuing to write freely about how I feel (from the confines of my tiny letters, of course) without the need to explain why I feel the way I do. It was her that pushed me to explore the throes of romantic intimacy, and it was in her fairytales that made me—in words lifted from When Harry Met Sally—want what she was having. Even during her reputation era, there was a lot of gold beneath the idiosyncrasies of her tirades with Kanye West with "Gorgeous," "Delicate," "Call It What You Want," and "New Year's Eve" where she wrote about finding a happy ending in secret. She admits in "King of My Heart," "All at once, you are the one I've been waiting for."
Much like most of Taylor's album enders, I imagine culminating this piece with soft piano notes in the background—that I never want to outgrow love the way Taylor did. Just as I began with it with drums and bold declarations, so shall I continue on until I reach the road she travelled by. It must be real nice.
Check out the last edition of What Keeps Me Calm, featuring BTS. What Keeps Me Calm is published every Friday.

Lead photo from Taylor Swift/YouTube