ABS-CBN Ball 2019 To Benefit The Bantay Bata 163 Education Program
This year, the ABS-CBN Ball will be raising funds to grant scholarships to children through the Bantay Bata 163 Bantay Edukasyon program
The ABS-CBN Ball is more than just glittering ball gowns and neatly coiffed hair, more than just glitz and glamor and a gathering of the network's brightest stars. The ABS-CBN Ball is, most of all, an advocacy. Last year, the Ball helped successfully reopen the Bantay Bata Children's Village in Norzagaray, Bulacan, giving hundreds of children new loving, warm homes. This year, the ABS-CBN Ball on September 14 at Shangri-La Fort will continue what it started last year—to support underprivileged children through Bantay Bata 163's Bantay Edukasyon Scholarship Program.
The care of Filipino children is a cause that lies in the heart of ABS-CBN.
For ABS-CBN, celebrating 65 years of being in service of the Filipino means remaining committed to help those in need. Started in 1998, the program was implemented as an aftercare service for rescued children. It has since provided 6,400 scholarships all over the country. With the program, all of the children's basic needs to help them have a normal education—from complete tuition assistance to meal and transportation allowances, school supplies, and other fees—will be covered.
"The care of Filipino children is a cause that lies in the heart of ABS-CBN," says ABS-CBN Chairman, Mark Lopez. Through Bantay Bata, it's an honor and a privilege to be given the trust by our benefactors that we continue to make sure that every child is protected from harm, the chance to grow, to receive proper education, and to become responsible citizens."



The children and their families receive counseling under the program and are provided self-development sessions, as well as training on basic life skills through social work intervention. This includes values formation and parenting sessions, the Resiliency Program, which helps scholars determine their strengths and weaknesses; music, arts, and sports programs to teach them the value of discipline in their lives; and more recently, even a digital workshop to help expand the children's choices of possible careers.
The Ball will also honor ABS-CBN Foundation and Bantay Bata 163 founder, the late Gina Lopez. Under Lopez, Bantay Bata 163 rescued thousands of children from physical and sexual abuse and eventually provided what she considers her greatest achievement for it, the Children's Village. The Village is now more than a shelter and rehabilitation area for children as it has become a benchmark for childcare excellence.
"The Children's Village of Bantay Bata is a place where children are able to connect with others, where they gain knowledge and life skills and eventually, learn to find the best versions of themselves," says Mark Lopez. "I look forward to seeing the Children's Village expand to truly become a safe haven for kids to be able to dream, to equip and give them hope that they can turn their dreams into reality."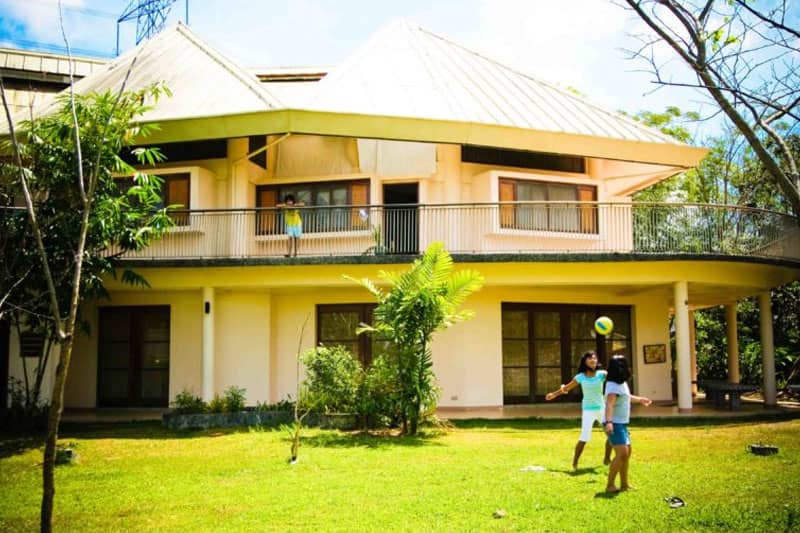 Bantay Bata Children's Village | ABS-CBN Lingkod Kapamilya
A total of P5 million was gathered at the 2018 ABS-CBN Ball, and this was used for the construction and rehabilitation of the structures of the village, CCTV training for social workers, the installation of a call and paging system, a Library, and a multimedia room. Since the Bantay Bata Children's Village opened its doors last December, it has already served 46 children; five of them have already reunited with their families, while 41 still remain in the village.


For more updates and to catch the ABS-CBN Ball's red carpet airing on September 14, visit www.abscbnball.com.