Ballet Philippines is On Pointe with its Newly Launched Digital Platform!
Here's your first look at BP Onstream which brings audiences enriching and relevant content while keeping the love and practice of ballet alive.
Ballet Philippines has just launched BP Onstream—a testament to its dedication and determination to bring the beauty and art of ballet to audiences far and wide as we shelter in place. From exercise tutorials to lectures and masterclasses by the renowned dancers from all over the world, the fresh new series of online offerings carries the artistry of Ballet Philippines wherever you might be.
To warmly welcome BP OnStream (ballet.ph), Ballet Philippines threw a sunset soiree where guests had the opportunity to meet Honored Artist of Russia and Artistic Director for Ballet Philippines, Mikhail "Misha" Martynyuk. Guest artists Joseph Phillips and Joshua Serafin as well as BP's nine core dancers were introduced—Denise Parungao, Jemima Reyes, Ramona Yusay, Joanne Sartorio, Ian Ocampo, Mark Balucay, Carlo Padoga, Earvin Guillermo, and Emmanuelle Guillermo. Joining BP President Kathleen Lior-Liechtenstein were BP Trustees Mercedes Zobel who gave some inspiring words as the program began, and Vice Chairman Maan Hontiveros who closed the intimate online gathering.
Gracing the event was guest of honor Secretary of the Department of Tourism, Bernadette Romulo-Puyat, who offered her congratulations to Ballet Philippines. "We applaud your passion to keep this elegant art form burning bright. It is a bold step to take your season online, a brave move that without a doubt will be closely watched by other performing companies, artists, and talents. We do hope that others may take inspiration from your lead, paving the way for their own productions and shows in whatever format that may be. It's going to take more than a pandemic to stop our love for dance," she said.
In attendance, as well, were Atty. Tonette Allones, Chief Operating Officer of the Philippine Tourism Promotions Board, Rainiel Joyce Aquino from the Department of Tourism, and Atty. Guiler Asido of the Intramuros Administration. Special guests and advocates for the arts who graced the online event also included architect, interior designer, and visual artist Carlo Calma; Len Cabili of global brand Filip-Inna; Mikka Padua Seek the Uniq's founder and purveyor of style; Good Luck Humans' Apol Massebieau; Jewelmer's Marion Branellec De Guzman; jewelry designer and fashion retailer Nicole Whisenhunt; Citem's Pauline Juan; Amina Aranaz Alunan the President of the Fashion Design Council of the Philippines (FDCP) and creative director of global brand Aranaz; Mega Magazine's Kei Alamaras, Artefino's Mel Francisco; Rustan's Dina Tantoco; celebrated tastemaker Monchet Olives; Metro Society's Justin Convento; fashion retailer and style icon Kai Lim; illustrious fashion designer Rajo Laurel; fashion icon Myrza Sison; global brand Joanique's founder and designer Malou Araneta; co-founders of Art Fair Philippines Trickie Lopa, Din Din Araneta and Lisa Periquet.
BP President Kathleen Lior-Liechtenstein shared, "It was the threat of COVID-19 that propelled us on what you may call our determination to survive and keep ballet alive. While some may say that dance and the arts are non- essentials during a pandemic, we beg to disagree. On the contrary, dance and the arts become even more vital during these unprecedented times. The health of the body depends on the health of the spirit. And art is the language of the soul. If that is squelched, all else falters and dies...which is why we have labored to keep ballet alive!"
BP Trustee Mercedes Zobel inspired the audience with her words: "Through the arts and music and dance and all the beauty we can offer is the way to go forward to change this world to a more beautiful world."
With bold plans to make ballet accessible to the general public online, Ballet Philippines officially launched BP OnStream: ballet.ph. Conceived to bring ballet and the arts to their audience's homes, it is a rich line-up of informative, educational, and entertaining subjects available to keep patrons well abreast of relevant events and goings-on in both the Philippine and global art community.
On this new digital platform is where we see Ballet Philippines take its 51st season. Artistic Director Martynyuk excitedly spoke of plans for this upcoming season by introducing Masterclasses by the Masters—and all available to the public absolutely free! The new ballet.ph includes compelling lectures and masterclasses from world-renowned masters such as George Birkadze, Eduard Akhmetshin, Igor Kolb, Shlyapina Galina Arkadyevna, Victoria Ananyan, Joy Annabelle Womack, and our very own Lisa Macuja-Elizalde.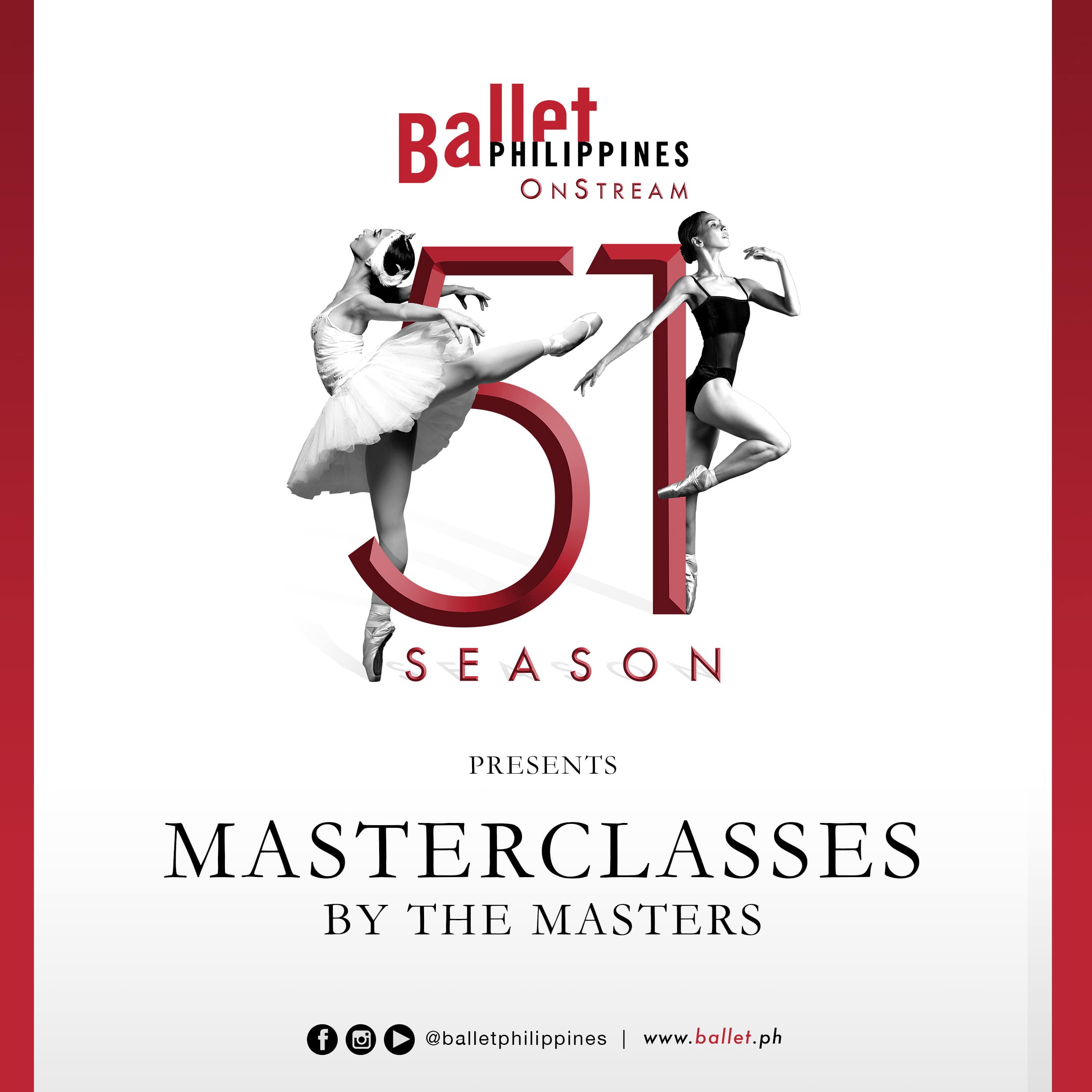 Ballet Philippines' Masterclass by the Masters
Ballet Philippines' Masterclass by the Masters
When asked how he plans to integrate the history and culture of Ballet Philippines into this new "OnStream" phase of the company, he replied, "I'm very familiar with Philippine tradition, culture, and history. I stayed here for a while with my wife. My daughter was born here so I can say she is part Filipino. The emotions of love for family, friends and country are very strong in the Filipino. I am Russian but I share this. We are also emotional people. That's why I feel comfortable in the Philippines because I understand their passion. I am excited for this. My wife is counting the days until we go there."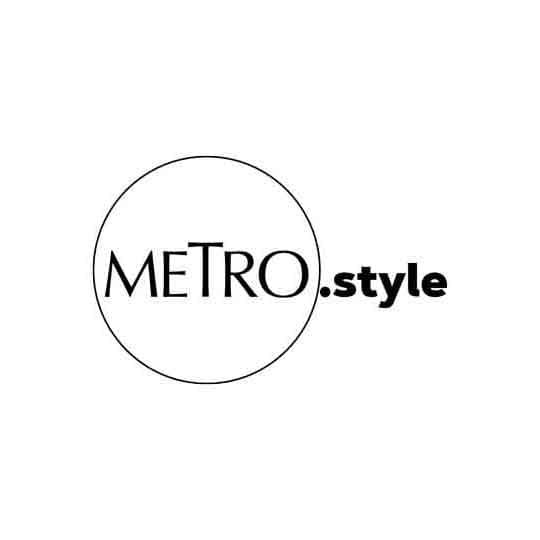 Mikhail "Misha" Martynyuk, Ballet Philippines' Artistic Director for its 51st Season | Ballet Philippines
Martynyuk shared with determination, "Ballet can't stand in place; it should progress and improve, but its classic basis remains unchanged. I want to wish us all good luck. We'll handle it!"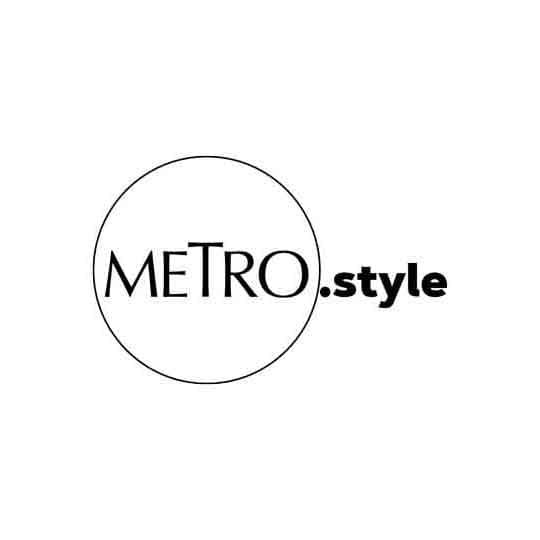 Guest artist Joseph Phillips | Ballet Philippines
When asked how he has been coping with the current challenges of teaching during this pandemic, guest artist Phillips says, "Right now we're just learning how to take classes over Zoom and everyone is just finding their routine again. We're doing a lot of warm-up classes for now." He also said, "I am looking forward to exposing the company to the rest of the world."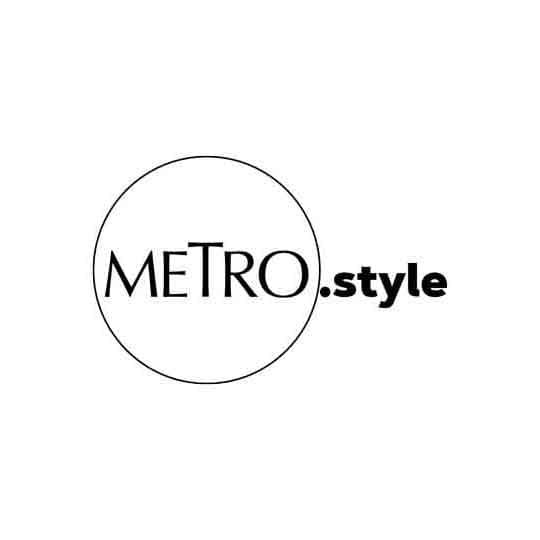 Guest artist Joshua Serafin | Ballet Philippines
Fellow guest artist Serafin expounded on the work he is introducing as "dystopian body" wherein the dancers together with him are creating a movement vocabulary that corresponds to what is necessary at the moment. They are designing movement and vocabulary specifically on each dancer's capacity because all of their bodies are different from each other.
Serafin shared, "I realize there is no perfect body, but there's a lot of dystopic body. I'm sharing this method with the dancers but also tackling the most current things that we're experiencing. I always believe that beyond this chaos there's always something good that's going to come out of it."
The company's loyal partners and collaborators have likewise shown solidarity and goodwill by sponsoring events and activities on this digital platform, offering diverse shows on lifestyle, food, movies, fashion, dance. A center page coverage of BP's dancers features stories to bring them closer to the hearts of our audiences. Keeping in mind the little ones, BP OnStream also has a segment called Tales, Tutus and Tots to captivate five to 12-year-olds.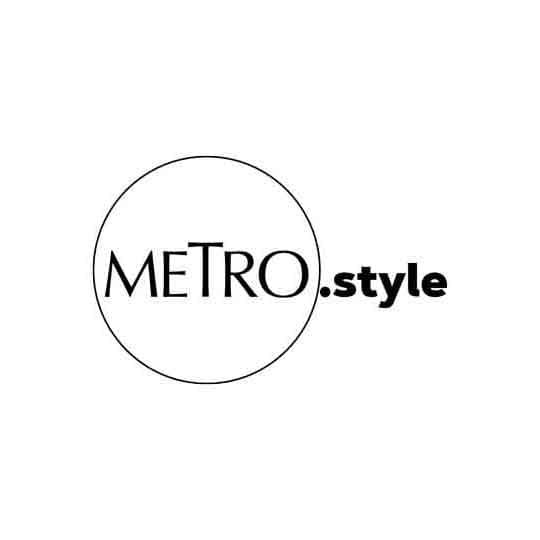 Screencap of different page offerings on Ballet.ph | Ballet Philippines
BP's Vice Chairman Maan Hontiveros closed the event saying, "This platform will enable our dancers as well as ballet dancers all over the Philippines and around the world as well as our choreographers and our other creatives to learn, to teach, and to share with each other and artists and audiences everywhere. In this digital space we are able to transcend limitations imposed upon us by these terrible events brought about by COVID-19. We will continue to improve on this platform, we will continue to engage our audiences, our patrons, our sponsors, our collaborators and all of you, our supporters through BP OnStream."
For more information about the 51st Season, BP OnStream, connect to Ballet Philippines online through Facebook and Instagram (@balletphilippines), YouTube (@balletphilippines) and their new website: http://www.ballet.ph.