Here Are Some of the Best Deals For Chinese New Year
Ring in the Year of the Tiger in style—and with these exclusive deals from SM Supermalls
The Year of the Tiger is almost here, and we've rounded up the best deals to celebrate Chinese New Year, from exclusive shopping discounts to lion dances and so much more—all available at SM Supermalls until February 2! Check them out below:
Abundant gastronomic feasts with discounts up to 22% off await you with Lucky Dining Deals and Lucky Eats Deals, easily accessible from the SM Malls Online app, available for delivery or pick-up. If you're heading out, you can safely dine at the malls' various Chinese New Year-themed indoor and outdoor Lucky Eats Dining Spots.
Lion and dragon dances, Chinese lanterns, and 3D tiger art installations are also in store—welcome the Year of the Tiger with your family and loved ones with this dazzling outdoor setup at the malls' Lucky Tiger Park.
You can also get the chance to win prizes when you submit your pets' best CNY-themed outfits, whether online or in-person at SM Supermalls Paw Parks. On the other hand, scan a QR code and get your 2022 Chinese zodiac, brought to you by Feng Shui expert Marites Allen. You can also win exciting prizes and SM Vouchers when you participate.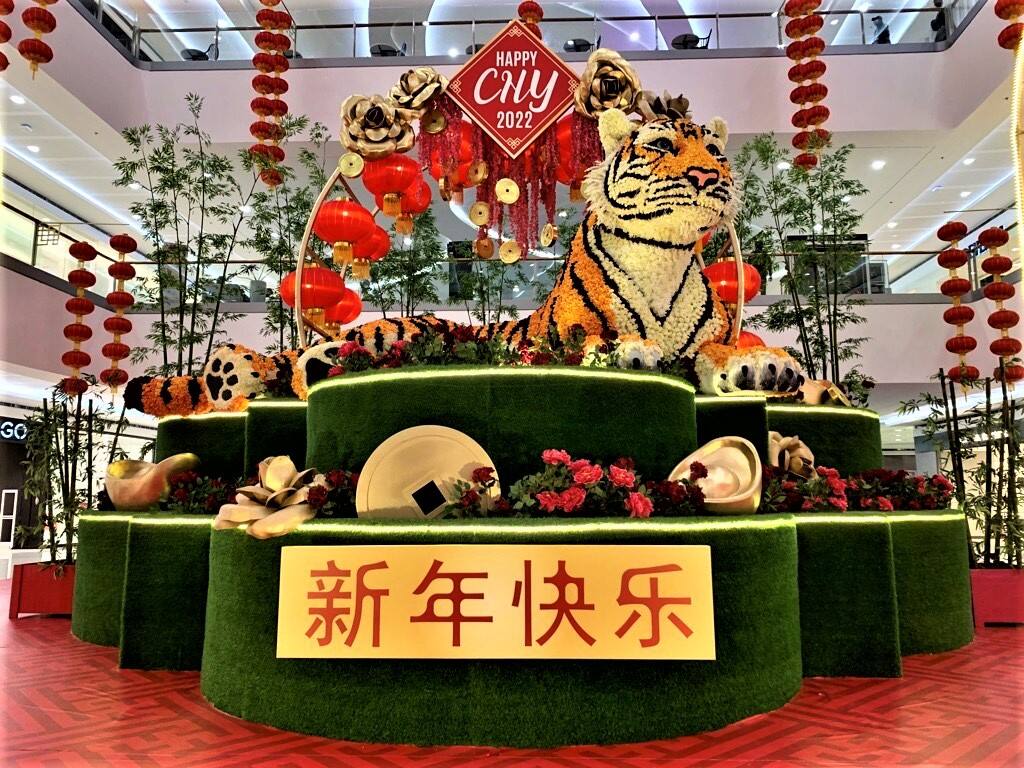 Lucky Days at SM
Lucky Days at SM
There's something for everyone—plantitos and plantitas alike can add new plants to their collection from select SM malls' green market. You can bring home lucky bamboo, money tree, jade plant, mandarin orange tree, and more. SM Supermalls' tenants and affiliates are also offering Buy 1, Get 1 deals, as well as 50% off discounts.
Choosing not to head out? Don't worry—there's something for you, too. SM Malls Online is giving out Lucky 22 vouchers, special vouchers that give you a 22% discount off food and non-food items. When picking up your order via the SM Customer Care Hotline on February 1, you can also receive Php 200 worth of SM gift certificates if you wear red! This promo is for the first 22 customers only, so be sure to get there as early as you can.
Happy Chinese New Year! May the upcoming year bring prosperity and abundance to all.