This Well-Known Soda Brand Gears Towards Sustainable Packaging As They Launch A New Look!
Today's generation continues to work towards better waste segregation as Coca-Cola Philippines announces an industry-first initiative of adapting to a more sustainable packaging.
While many may play lip service to sustainability, there are those that truly have programs to tangibly reduce waste globally. One such organization is The Coca-Cola Company, which is spearheading the collection and recycling bottles or cans under its World Without Waste initiative. This cause aims to invest on switching to a 100% recyclable packaging and learning more about reducing waste globally.
In the Philippines alone, the presence of Coca-Cola Company is quite significant as it celebrates its 107
th
year in the Philippines with 19 brands under its portfolio, 19 manufacturing facilities, more than 60 distribution centers nationwide, and employs over 10,000 Filipinos.
Case in point: As one of the numerous brands offered by Coca-Cola Philippines, the transformation of Sprite recyclable plastic bottles from green to transparent bottles is part of the company's World Without Waste. Colored recyclable plastics are harder to recycle and have much more limited use compared to clear plastics. Because of this, the transition of Sprite to clear plastic packaging ensures that its bottles are easier recycled and reprocessed.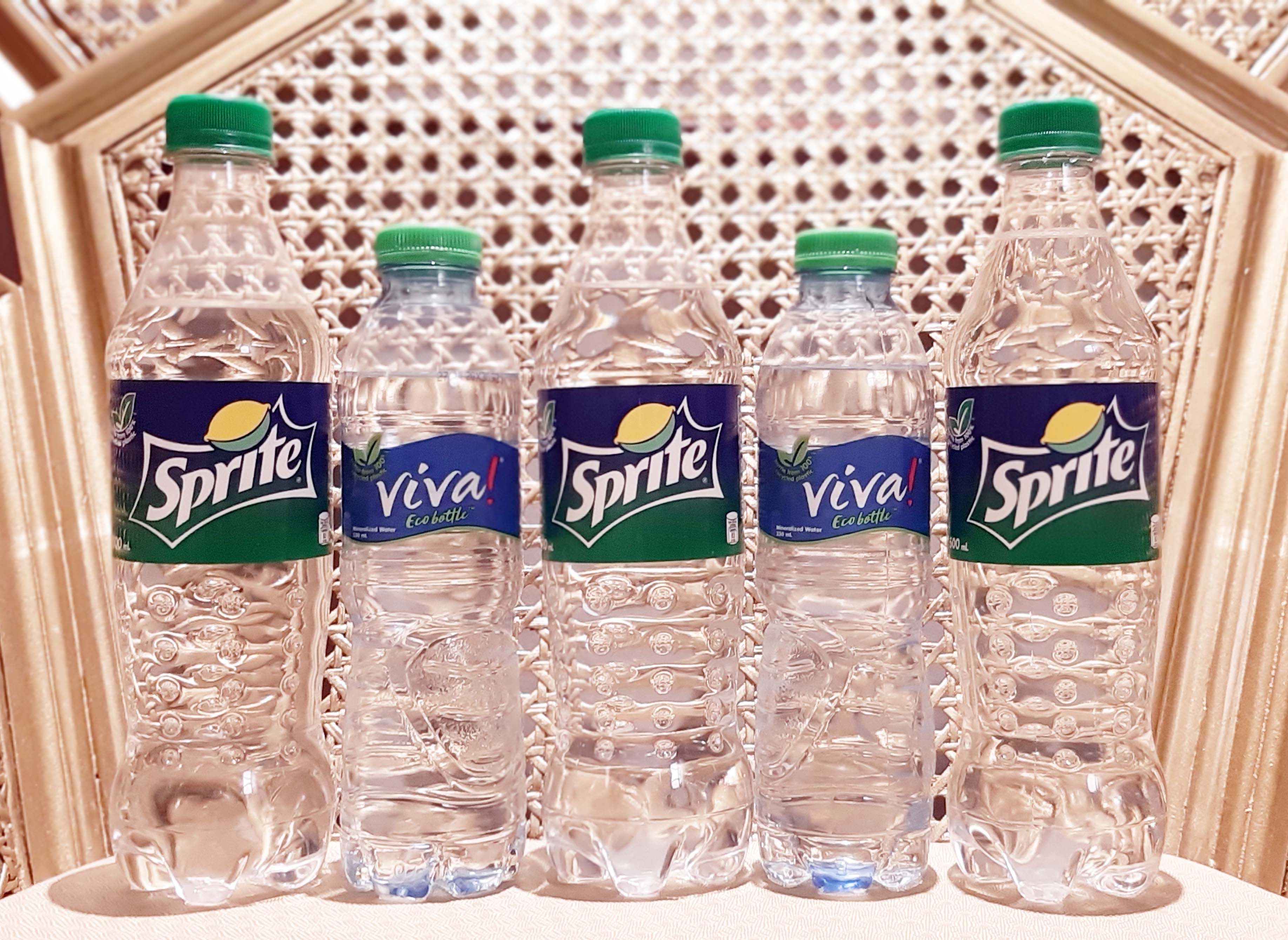 People have always known Sprite for its iconic green bottle for years. Coca-Cola Philippines Marketing Director
Sharon Garcia-Tanganco
shares, "Sprite's status as one of the biggest and most recognized brands in the world can largely be attributed to its crisp lemon-lime taste and its iconic green bottle design. As part of our journey towards a World Without Waste, we are transitioning our green Sprite plastic bottles to clear ones as clear plastic is much easier to recycle." With its 500ml bottles now made from 100% recycled plastic, the brand is also leading the packaging innovation and redesign journey of the broader industry. This packaging milestone makes it one of the first soft drinks in the Philippines and in Asia to introduce a bottle made from 100% recycled plastic.
"We recognize that packaging waste is an urgent issue globally and here in the Philippines. As a company, we are determined to be part of the solution and we're working to go further and faster in our actions, such as eliminating hard-to-recycle packaging from our portfolio," Winn Everhart, Coca-Cola Philippines President and General Manager further added. "The journey towards our vision of World Without Waste is a long but possible one. By working with equally-passionate and like-minded organizations, we will continue to strive hard and go beyond towards achieving our goals."
To learn more about Sprite and The Coca-Cola Company's wider goals and actions to address packaging waste, please visit: www.coca-colacompany.com
Photos courtesy of Coca-Cola