24 Podcasts by Cut! Print. You Shouldn't Be Sleeping On
From popular shows like 'Sleeping Pill with Inka Magnaye' and 'Boyfriend On Demand' to up-and-coming titles like 'Thirsty & Thirty'—there's a podcast for everybody under this women and queer-led podcast network
Established in 2019 with the intent of elevating local content creators and empowering them to achieve even more, Cut! Print. Podcast Network is a hub for Filipino podcasters and listeners all over the world. As the only women and queer-led network in the Philippines, it holds space for ideas for podcasts to be birthed and professionally produced.
Since its inception, the innovative, young network has nurtured a community of podcast creators who aim to bring fresh content to listeners, every time they click play. Beyond producing meaningful content, the network also aims to create safe spaces for the expression of stories from the LGBTQIA+ community. For Pride Month, CPPN held its first-ever independent pride event—PRISM: Reign of the CPPN Pride Spaces and Stories—via Facebook Live.
And the podcast network shows little sign of slowing down. Last July, Cut! Print. held a major virtual press event hosted by Jett Pangan and Issa Litton—its first ever CPPN PodCon. The event featured the network's talents, podcasters and representatives from its flagship incubation program, Podcast University.
Below, we round up 24 podcasts that caught our eye—or should we say ear?—and are worth the listen.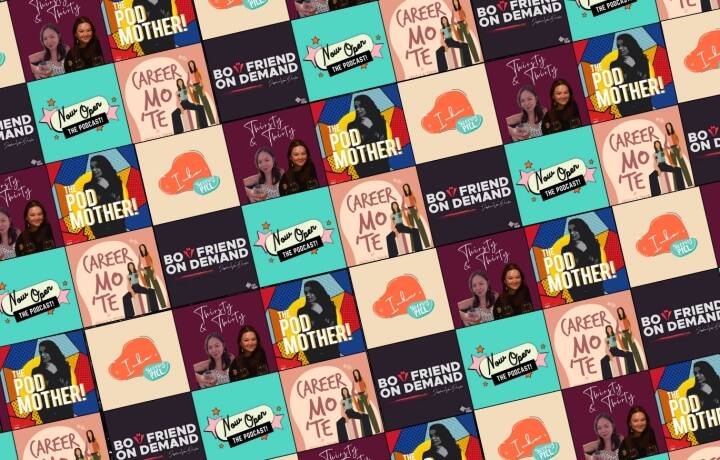 24 Podcasts by the Cut! Print. Podcast Network That You Shouldn't Be Sleeping On
24 Podcasts by the Cut! Print. Podcast Network That You Shouldn't Be Sleeping On