EXCLUSIVE: A Taste Of These Designers' New Collections For ArteFino 2019
With this year's "pamana" theme, here are some of the new products you shouldn't miss from featured designers at ArteFino this weekend
The annual ArteFino fair returns this weekend for another four-day affair of over 100 vendors showcasing the world-class quality of Filipino artisanry and craftsmanship at The Fifth at Rockwell. On its third year, the theme is Pamana (heritage)—a movement to reinvigorate the bespoke practices that have been over run by machines, such as weaving, embroidery, upcycling, and jewelry making.
The HeArteFino Development Program has the ongoing goal of "[bringing] local artisans closer to a sustainable livelihood by elevating their living traditions to adapt to modern times." The ArteFino organizers, Cedie Vargas, Maritess Pineda, Marimel Francisco, Susie Quiros, and Armita Rufino work closely with participating designers and entrepreneurs, connecting them with local artisans to support communities and create modern products rich of Filipino history and tradition.
This year, the program and collaborated with the Gender-Responsive Economic Actions for the Transformation of Women (GREAT Women) Project, which aims to support female entrepreneurs in a supply chain direction—with a focus on the textile supply chain (the first to exist in the country) for their in-house brand, GW by GREAT Women. "It's not just creating a jacket or a bag," explains co-founder Jeannie Javelosa. "We go to the very bottom and see how we can bring together our stakeholders in the spaces where our weavers are." GREAT Women also collaborated with participating designers and provided them with the Bagobo, Panay, and Marawi textiles to create their pieces made specifically for the HeArteFino suite.
These designers have created products specifically made for ArteFino 2019 with a focus on the pamana theme. GW by GREAT Women, Rosanna Ocampo-Rodriguez, Jor-El Espina, Lulu Tan-Gan, Rhett Eala, Zarah Juan, and Adante Leyesa created designs that highlight the quality workmanship and traditional practices of weavers from indigenous tribes; Zapateria, co-founded by Unyx Sta. Ana, who represents the fifth generation in a family of Marikina shoemakers, continues a family tradition since 1880, and promotes upcycling through repurposing leather scraps and recycled foil to create footwear; and Kathy Sarabia-Babst and Kathy Gregorio-Añover of Kathy & Kathy Bespoke draw elements from the Philippines to create high-quality jewelry, specially customized for each buyer.
Created with the utmost of Filipino pride, these designers' pieces are not just fashionable, but also have a deeper meaning in reflecting Filipino history and traditions, as well as supporting local communities and artisans all over the country. See a preview of the products set to launch at ArteFino 2019 in the gallery below!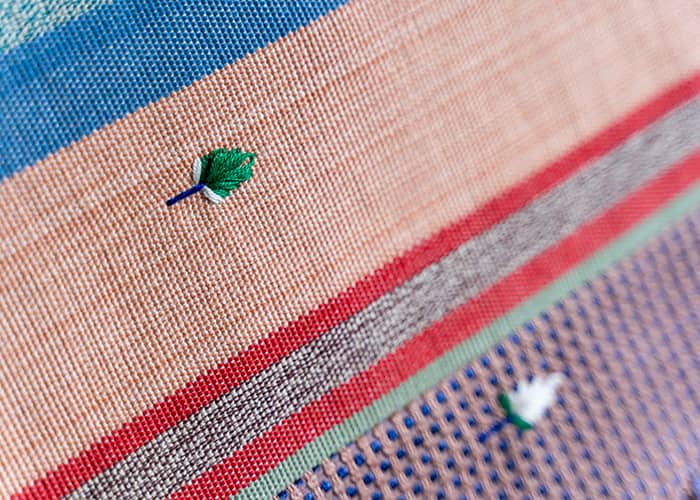 ArteFino 2019 runs from Thursday to Sunday, August 29–September 1 at The Fifth at Rockwell, R5 Level, Power Plant Mall. Tickets are available on site priced at ₱150 for a 1-day pass and ₱500 for a 4-day pass.