KAAYO Continues to Celebrate, Honor, and Promote Mindanao Artistry
The social enterprise and fabulous fashion brand weaves a bright future for Mindanao's artisans and craftsmen with a new home and a new collection
2020 was a tough year but it is not without its wins—big and small—and the triumphs and opportunities to rise that we encountered whenever we had faced its many challenges. In what was no easy feat, amidst a global pandemic, Kaayo has continued its work in bringing Mindanao to the world. It does this, with a whole lot of heart and dedication in welcoming 2021 in its new home—both in store and online at the Kaayo website—and through a new collection.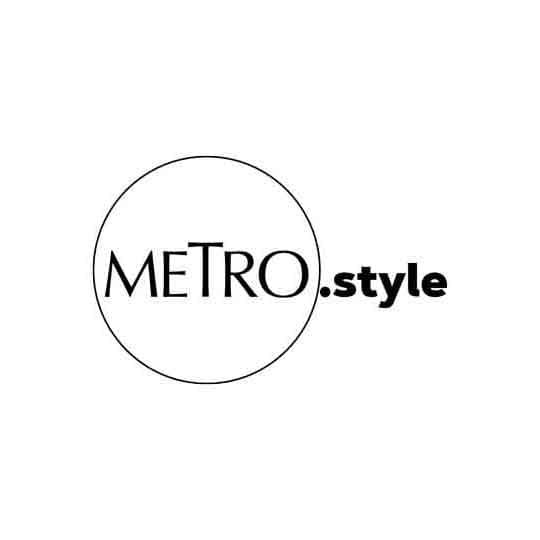 Apples Aberin, Aliah Dimaporo, Kai Lim, Marga Nograles, and Odette Pumaren in Kaayo's Custom Collection
Kaayo in Bisaya means "kindness" and "to go beyond". It also means "for the good," and so much good has already come out of it since it began as a social enterprise and fashion brand in 2016. Founded by mother-daughter tandem Mary Ann "Baby" Montemayor and Marga Nograles, Kaayo finds its roots in honoring the extraordinary skills of Mindanaoan artisans, putting forth curated, stylish collections of different Mindanao stories. It strives to be more than just fashion, finding itself steadfast in its aim to be a creative platform that honors all things Mindanao by bringing Mindanao to the world.
"Today, and always, Kaayo will celebrate, honor, and promote Mindanao indigenous artistry while giving sustainable livelihood to our indigenous tribes down south," says Marga. "As we continue 'dancing with Covid,' we at Kaayo have finally decided to build a new home. We have opened our little showroom at The Magnolia Residences, and with the coming of our new space, we have created two very special collections."

THE KALIPAY COLLECTION
This is a collection made in denim, weaves, lace, Tboli hand beading, and Maranao handwoven langkit. It is a fun and chic assembly of more affordable pieces that you can mix and match for your Zoom meetings, easy open air dinners out, weekend trips to the beach, or simply for lounging at home. "We have a hand beaded Tboli top for Php 1,950, a full 3-tiered maxi dress (also hand beaded by the Tboli tribe) for only Php 4,200, as well as mix-and-match reversible sets that you can use and wear in many ways! This collection was born out of what we thought worked best during these times," smiles Marga.
"The one-of-a-kind shorts set with the Langkit hand weaving detail is my ultimate favorite. It is reversible and quite flattering because of its silhouette. I am looking to get it in another color so I can mix and match, too! I also love the Tboli hand beaded denim pants—I feel [that] every closet should have one. It is denim, easy to wear, and proudly Filipino made," reveals former supermodel and now head of PR for Unilever Philippines Apples Aberin.

Fashionista and mother of three, Odette Pumaren, shares her favorite picks from the Kalipay collection, too. "It is so hard to choose just one favorite but I guess at the top of my list is the hand beaded Tboli tube dress. It is something I can throw on without having to overthink and immediately look so effortlessly chic. This piece can go from pambahay to beach wedding, with just a change of accessories!"
KAAYO CUSTOM COLLECTION
With the opening of its showroom in New Manila, Quezon City, Kaayo announces that they can now custom make some of their most popular pieces again. "This collection uses our premium weaves and hand woven fabric that we have collected these past few years," Marga reveals. "The custom made pieces are also fully hand beaded and hand embroidered by the tribes.
"This dress with the mini terno sleeves is so Filipina chic!" exclaims Kai Lim, retailer, entrepreneur, and mother of three. "I love that I now have the option to have this cut done in other weaves or even in plain fabric that Kaayo can send to Mindanao for hand beading."
Having always been a fan of Kaayo, former Lanao del Norte Congresswoman Aliah Dimaporo loves "how the brand harmonizes both classy and playful designs and, with its functional yet fashionable pieces, Kaayo reflects me—a global citizen proud to be distinctly from Mindanao."
Both the Kalipay Collection and the Custom Collection are representative of why Kaayo is here and why they continue to strive on, despite all challenges. Celebrating the indigenous artistry whilst giving sustainable livelihood to the tribes, it has truly solidified itself as a fashion brand with a worthy and meaningful cause. "Jie Jie from Lake Sebu just recently told us that we have been a great help in feeding her family and her community," shares Marga. "We work with 80 beaders from six barangays in Lake Sebu and they have all been well. They continue to remain positive and ever so grateful. Over and above this, our collections also tell the story of giving back. Since the start of the pandemic, we have been able to donate 4,500 food packs to the Davao frontliners, sent 3,500 PPE suits to the far flung smaller hospitals, donated sacks of rice to 300 families in need, and now, we are helping build roofs for some MovEd Foundation schools in Bicol. We have also worked to be able to donate Noche Buena packs to those who had needed it the most through Brand Aid, a group effort of private companies with Rise Against Hunger Philippines. Today, and every day, we make a commitment to continue building creative collaborations with like minded groups to inspire kindness in however small a way [that] we can."
In its wonderful five years, Kaayo is grateful that its struggles as a social enterprise have been worth all the work, through love and perseverance, as well as the continuous support. "We are able to survive because of all of you—our supporters who trust and believe in what we do. Padayon lang. We will continue on. One day at a time," Marga smiles.
Visit the Kaayo Modern Mindanao Showroom at The Magnolia Residences, GF Tower A, N. Domingo St. cor Doña Hemady St., New Manila, Quezon City. The showroom is open from Mondays to Fridays and is able to take in custom appointments every Wednesday. For bookings and more information, you can get in touch on Instagram at @kaayo.ph or call 0915-4270492. The Kalipay Collection will be available for purchase on the website www.kaayoph.com very soon while the Custom Collection is available only at the showroom.