KidZania Manila Is Closing Its Doors
The award-winning theme park in Bonifacio Global City will close by the end of August
Due to losses brought about by the coronavirus pandemic, KidZania Manila is set to close its doors by the end of August. According to ANCX, a statement issued yesterday, July 22, read: "After five years of providing a learning experience for children, Play Innovations Inc. has decided to cease the operations of KidZania Manila effective 31 August 2020."
"Even if we are allowed to operate in the future," the statement continued, "the 'new normal' will prohibit mass gathering and require children to remain at home. These conditions have left us with no choice but to close the play city's doors permanently." KidZania Manila is a franchise from Mexico, brought to the Philippines in August 2015. Just last month, KidZania Singapore in Sentosa Island also had to close down because of the pandemic.
We here at Metro.Style are particularly saddened by this one—at the theme park, one can find a Metro-themed booth, where children can imagine what it's like to be in the publishing and fashion industry.
Grace Libero-Cruz, Metro.Style's People editor, said of the theme park: "I brought my son Huxley to KidZania thrice, and we always had a fun time. Every time we went, there was something new to explore, making each visit unique. But since he's just a toddler, there were activities he couldn't participate in yet."
"Despite that," she continued, "it was obvious that he was happy just by being in a huge indoor theme park like that. He enjoyed making a sandwich at Lady's Choice, playing musical instruments at Star Music, taking care of stuffed toy pets at Pet Express, drawing at the Art Studio by National Book Store, grocery shopping at Healthy Options, and more! I actually kept saying that I wanted to bring him there again when he's a bit older, so he could finally try out all the activities and appreciate the concept of the place. It's so sad that he may never get to experience KidZania again."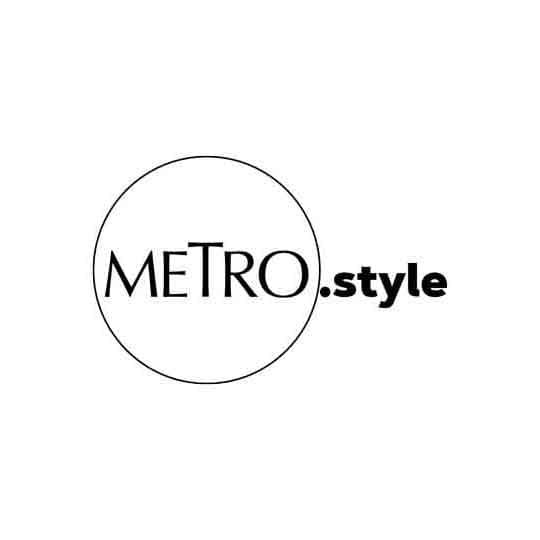 One of our editors posing in front of the Metro booth with her son, Huxley | Photo courtesy of Grace Libero-Cruz
Zia de Leon, on the other hand, was 20 years old when she was able to go to KidZania, thanks to Grown-Ups Nights. Adults who aren't there to supervise children are generally not allowed at KidZania—it's a place for kids age 4 to 14—but once in a while, the entertainment facility will hold Grown-Ups Night, where the young-at-heart can experience what KidZania has to offer.
"I loved making pizza, the most," she said. "It was Yellow Cab and we got to our own creations after. I also got to paint a building! I didn't get to many of the booths, but I would've wanted to try out the Broadcasting Center."
Goodbye, KidZania, and thank you for making so many children—and children-at-heart, during Grown-Ups Night—happy for five years.
Lead photo from KidZania Manila's official Facebook