This Year's Bravo Empowered Women Awardees and Their Amazing Achievements and Advocacies
Security Bank Corporation, in partnership with Zonta Club of Makati & Environs, paid tribute to the unsung heroes, great achievers, and advocates of social change in the fourth Bravo Empowered Women Awards
Last July 29, Security Bank Corporation (SBC), together with Zonta Club of Makati & Environs, paid tribute to Filipinas across different walks of life through the fourth Bravo Empowered Women Awards. In a ceremony held virtually for the first time, these women were celebrated for their strength to lead, serve with purpose, and make a difference amid a global crisis.
The Bravo Empowered Women Awards recognizes female trailblazers who have achieved success in their careers and personal advocacies. The distinctions are given to Filipinas who drive social change in the country and actively work to uplift the lives of the less fortunate.
In its history, the 8 Bravo Empowered Women Awards has always honored women from different industries and walks of life, yet united in their strength to make a difference. It is a nationwide search for unsung heroes, great achievers, and advocated of social change—and was created to recognize the Filipinas who demonstrate an unwavering commitment to leadership and service, enabling themselves and others toward economic and social progress.
"Oftentimes, the role of women in recovery, peace and community-building are overlooked, much like their roles in the household or the workplace. Through initiatives like the Bravo Empowered Women Awards, women are not just acknowledged but celebrated and brought to the forefront. Thank you, Zonta, for providing the platform to amplify the invaluable work of these amazing women, which is integral to our economic and social progress," said President and CEO of Security Bank, Sanjiv Vohra.
The awardees for this year's Bravo Empowered Women Awards are Yvette Marie Celi-Punzalan for Business, Dr. Pauline Ferraris Convocar for Science & Technology, Meri Ann Geli Bulaong for Sports, Michelle Krystle Dy-Ong for Media & Public Affairs, Dr. Emily Miralles-Arangote for Education, Maria Carolina Rodriguez-Dawonlay for Arts, Culture & Heritage, Dr. Angelita Sievert-Fernandez for Social Services, and Reggie Aspiras for Culinary Arts.
Olympic gold medalist, Hidilyn Diaz, was also feted by the Bravo Awards for her excellence in weightlifting, which allowed the Philippines to receive its first gold medal. The Bravo awards recognized Diaz for her strength, courage, resilience, and heart as a Filipina.
The awardees are recognized for their various advocacies such as environmental protection, assistance for sexual abuse victims and the fight against online trafficking, mental health, disaster recovery, pandemic assistance for front-liners, women's reintegration into society, and activism against gender-based violence.
Below, get to know the eight awardees through their individual achievements and personal advocacies in their respective categories.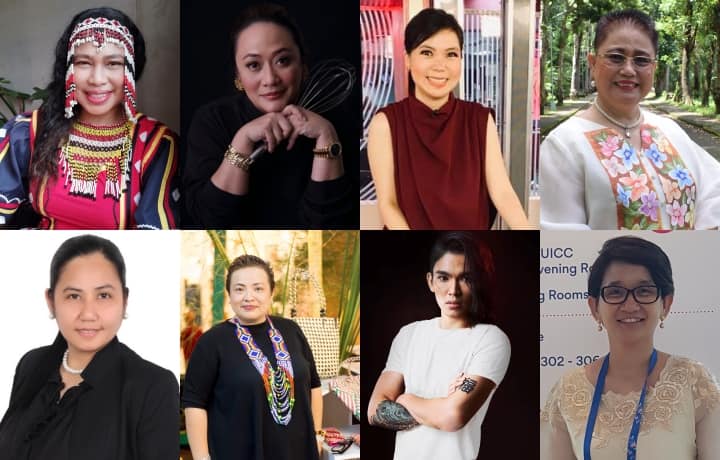 Get To Know This Year's Bravo Empowered Women Awardees
Get To Know This Year's Bravo Empowered Women Awardees
Former Department of Foreign Affairs Secretary and Ambassador Delia Albert, who serves as Chair of the Bravo Board of Judges, discussed her Bravo Empowered Women Awards experience during the event. "The Board recognized not only the successful practice of the nominees in their respective professions but above all, the dedication and passion in serving the community that the judges unanimously agreed upon. Like the other nominees, the winners are sterling examples of strong-willed women, truly selfless, hard-working and certainly catalysts for change. They all made us proud as Filipino women," said Albert.
The Bravo Empowered Women Awards is aligned with Security Bank's mission to enrich lives, empower businesses, and build communities.
To know more about Security Bank's advocacies and latest news, visit their website or official Facebook page.