P&G Establishes Forest for Good in Sierra Madre Mountain Range
The campaign is established as part of climate action towards carbon neutrality as well as accelerated goals towards waste and water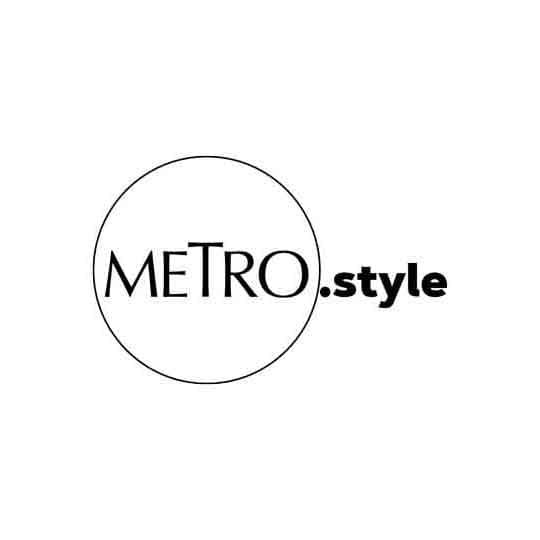 During the P&G Philippines Sustainability Summit, the company declared accelerated commitment to strengthen progress towards its global Ambition 2030 goals | Anton Atanasov, Pexels
The world is already a better place as Procter & Gamble ('P&G') Philippines announces that it has already reduced over 80% of its greenhouse gas emissions from its local operations—way ahead of its global target of cutting 50% by 2030!
This significant progress and the launch of its Philippines Forests for Good program were announced during P&G Philippines' Sustainability Summit, built on the theme '#ItsOurHome.' Hosted virtually, the event focused on increased awareness about the climate and solid waste landscape, and discussed the actionable solutions stakeholders such as companies like P&G, its consumers and partners like NGOs, tech companies, and the government could take towards greater sustainability. The Summit saw participation from its employees, business leaders, external partners, and sustainability advocates from the industry, NGOs and social enterprises. The Summit panel included National Solid Waste Management Commissioner Crispian Lao, Chief Revenue Officer of Plastic Flamingo Gauthier Belhomme, CEO and Founder of Ecomatcher Bas Fransen and Director for Partnership at Fostering Education and Environment for Education (FEED Inc) Anne-Marie Bakker.
During the event, P&G declared accelerated commitment to strengthen progress towards its global Ambition 2030 goals. Ambition 2030 aims to make responsible consumption possible for consumers through holistic, comprehensive interventions across 4 aspects which the company controls: its brand innovations, supply chain operations, trusted partnerships that impact society, and their employees.
As a result, P&G has a long-term commitment to make significant and meaningful impact in the environmental areas of Climate, Water, and Waste:
TAKING ACTION FOR CLIMATE AND NET ZERO EMISSIONS
P&G's Climate goal is to achieve carbon neutrality by the end of the decade. They will do this by cutting Greenhouse Gas (GHG) emissions at P&G sites globally by buying 100% renewable electricity and increasing energy efficiency. The P&G Cabuyao plant is already using renewable electricity and has successfully cut more than 80% of its manufacturing GHG emissions ahead of the company's global targets.
To further offset the unrecoverable emissions, the company is supporting natural climate solutions that help conserve, protect and restore forests with global partners such as Conservation International and its recently launched P&G Forests for Good program. Beyond helping in P&G's net zero emissions goal, Forests for Good aims to actively protect nature, beginning with 12 pilot programs in 12 months across its Asia Pacific, Middle East, and Africa (AMA) region, by planting trees that help improve local ecosystems. Philippines is one of the pilot countries supporting this natural climate solution and will help forestation efforts in the Sierra Madre Mountain Range.
To establish its P&G Philippines Forest for Good, P&G entrusted each employee with trees, planted on their behalf by farmers in the Sierra Madre mountain range. Employees can name their tree, virtually travel to see it up close, check on it and learn more about it as it grows, and learn more about the farmer who planted it.
Today, there are 5,000 trees and counting in the P&G Forest for Good in Sierra Madre and P&G will continue to help in the reforestation efforts for the Philippines' longest mountain range and "Luzon's backbone".
P&G Forests for Good in the AMA region has partnered with EcoMatcher to pilot their blockchain technology that increases forestry transparency and accountability, together with local conservation organizations in each country where they are starting this journey. In the Philippines, FEED Inc. is the local conservation partner of Ecomatcher and P&G. The program better enables employees, partners, and consumers to have strong visibility and tracking of the impact they have from planting trees.
ACTIVE WATER CONSERVATION
P&G is also on track to achieving its global water goals to increase water efficiency at its sites and source at least 5 Billion Liters from circular sources. The P&G Cabuyao plant tracks its overall water consumption and recycles wastewater inside the plant. P&G's 2030 goal is to promote and support water conservation and protection for people and nature. Aside from initiatives within its manufacturing plant, they are actively innovating on brands and products such as laundry brands Tide and Ariel so that they can help reduce consumer in-home water use.
P&G AMA also recently announced acceleration of these goals by developing a water stewardship action plan in accordance with the externally recognized Alliance for Water Stewardship standard for 100% of P&G's manufacturing sites located in high water stress areas by end of 2022. This will significantly help as water scarcity is a challenge facing many parts of the world including several across the AMA region.
ENABLING PLANT AND CONSUMER WASTE MANAGEMENT
P&G AMA has also certified that 100% of its plants as Zero Manufacturing Waste to Landfill, including its local Cabuyao manufacturing plant.
To help reduce post-consumer waste, P&G is committed to comprehensively work on and invest in packaging design and innovation across brands as well as collaborating with external stakeholders on piloting waste infrastructure interventions across several of its markets.
In the Philippines, P&G has already eliminated the virgin plastic overwrap packaging on its Safeguard multi-packs and are now using 100% recycled paper carton material. The change saves 8,500 kilometers worth of plastic waste every year, equivalent to one thousand times the length of the world-famous Boracay shoreline. P&G's new Herbal Essences bio: renew collection also now uses post-consumer recycled material for its bottle packaging.
Ultimately, P&G will make 100% of its packaging recyclable or reusable by 2030 and will also cut the use of virgin plastic in packaging by 50%.
Even before 2030, P&G is committed to use significantly more recyclable and reusable materials in their locally customized bundles and promos in an effort to reduce waste and contribute to a more circular economy. "We will reduce the use of virgin plastic and start using alternative materials in our Philippines' product bundling activities as well as point-of-sale materials found inside stores," commits Raffy Fajardo, P&G President and General Manager for Philippines. "P&G, our people and our brands will continue to use our expertise, operations and scale to build a better world for all."
Fajardo also emphasized the importance of employee participation. P&G is building a culture of sustainability among its employees, enabling them to be Green Citizens who can create and integrate sustainable actions in their work and homes. For example, P&G's IT team has developed an internal "Green Citizen" app that gives all employees a platform to learn, do and track sustainable acts of good that reduce their individual footprint at home. Each action, challenge or behavior completed also earns them points towards being rewarded with more trees planted in their name in the P&G Forest for Good in Sierra Madre.
Educating employees does not only help the company, according to P&G, but also helps close the gap between intention and action and unlock the potential of individual contributions. According to a new study in the U.S. by P&G, 72% of people want to do more to be sustainable at home. But fewer than half of people make environmentally conscious choices at home as often as they'd like. For most people, "not knowing how" is the biggest barrier to acting sustainably.
These declarations and programs are the latest from P&G, who is putting its weight behind being a Force For Good and a Force for Growth. For more info about P&G's global commitments and progress, visit P&G's ESG website or read P&G's 2020 Citizenship Report.