Raul Tangco Exhibits Photographs From His Travels Around The World
His works—from urban landscapes to his nature photographs—are on view until tomorrow
Sometimes, when you see the same photograph of the same thing over and over again, it loses its wonder. You see the same sunset, the same city skyline, the same mountain, the same hill, the same river, the same spring. What makes a photographer like Raul Tangco brilliant is his ability to take something people see every day and make it feel different and new.
At Foto Travelogue, Raul's solo exhibit in Solaire, he shows exactly what he is capable of.
His works were first exhibited in New York in July this year: twenty-four photographs, presenting seven of the Philippines' most spectacular and lesser-known waterfalls and landscapes. On September 18, those works, as well as few others, had quite the homecoming.
"The Collection started 10 years ago," Raul says. "But in 2012, I was supposed to have a thanksgiving show in New York. In a way, this exhibit in Solaire is a spinoff from that exhibit. It started when the brand and marketing manager of Solaire told me, upon my return, if I would like to pursue my exhibit here."
Foto Travelogue, which was put together in two months includes images from Raul's previous exhibits in New York. He handpicked each photograph to be displayed: "I put everything together. I compiled the images, from pictures I took 10 years ago, and so on."
Raul considers three photographs to be the centerpiece of his exhibit—the waterfalls in Mindanao, the Oculus in New York, and the skyline of Makati and Ortigas, the latter of which he took from a building in Manila. "What's interesting is that panoramic pictures is taken from an infrared camera," he says. "You'll also see that being all the subjects are exposed to the sun, it became a black and white print—and everything became white, like cherry blossoms."
Most of Raul's works are shot on film and printed on paper or—in the case of Raul's shot of the Oculus—on wood. "As to the new age of digital," he says, "I believe that medium is really about flexibility. Iba pa rin ang gawa ng film, and because film has stood the test of time, you know that it can last a lifetime. With the digital medium, it has only been around for 20 years, so let's see!"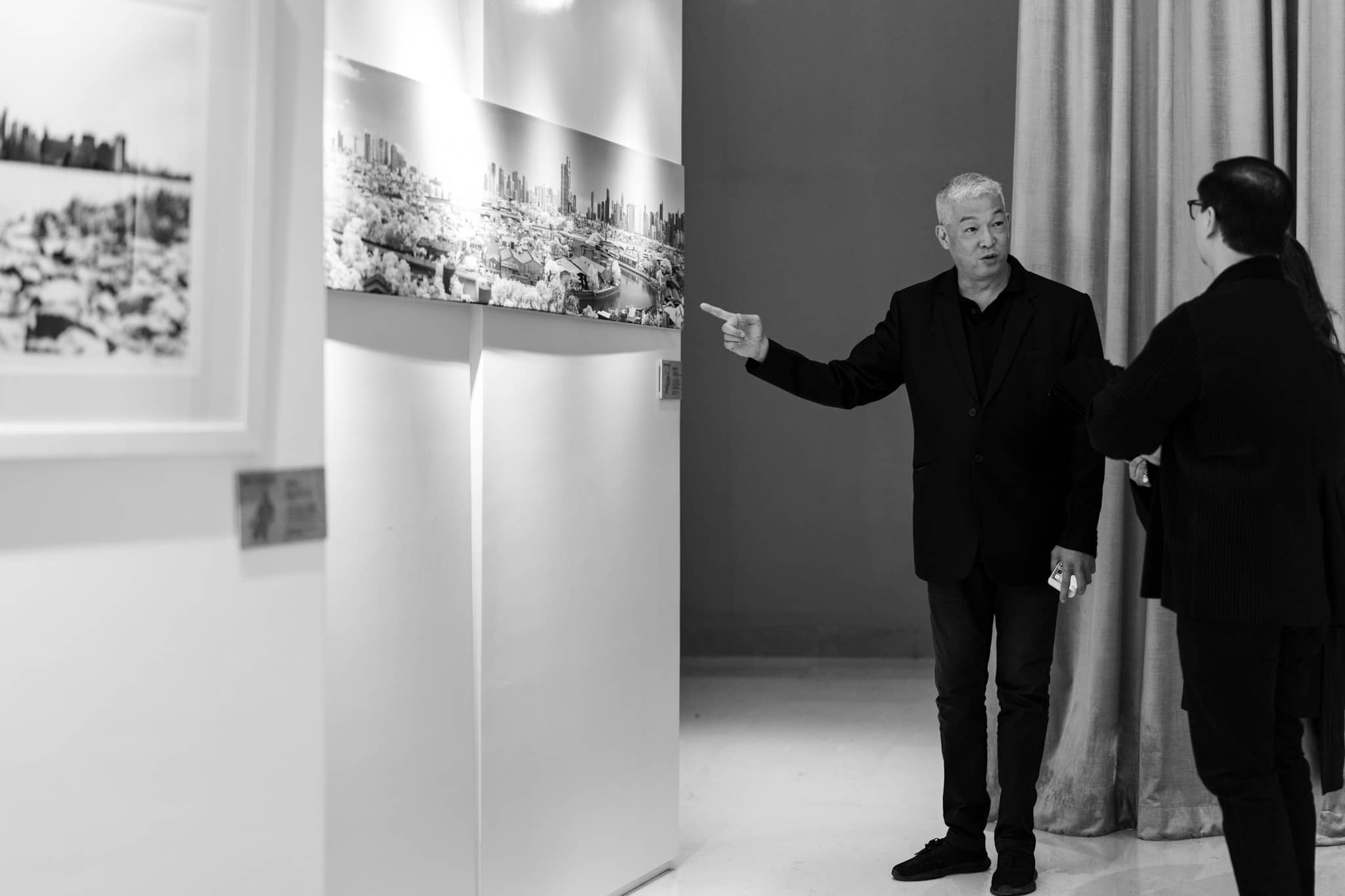 Foto Travelogue is on view until tomorrow, September 24 at Solaire Resort.