7 Surprising Products People Are Buying During Quarantine
From tapioca pearls to inflatable pools, there's nothing we can't find online! Here's a look at what people have been adding to cart during quarantine.
For most of us, ECQ meant a whole lot more time spent online. According to a recent survey done by Lazada, Filipinos have been using the lockdown period staying home to find creative ways to learn new skills as new ways to bond with family and friends. It also noted that consumers turned to online shopping to search, discover, and add to cart products that would keep them busy and active.
"We've definitely seen a significant shift in what Filipinos are searching for and adding to cart in Lazada during the ECQ. While most Filipinos have been turning to Lazada for their essential needs, many have also been buying products to help them learn a new skill or create family bonding moments. Whatever their interest might be, Lazada has the products that they're searching for," says Neil Trinidad, Lazada Philippines' Chief Marketing Officer.
There are 30 million searches on the e-commerce platform every day, and hundreds upon thousands of items added regularly as the customer demand increases across platforms and categories. Ever wonder what consumers have been searching for while sheltering in place? Here are the top seven searches during ECQ.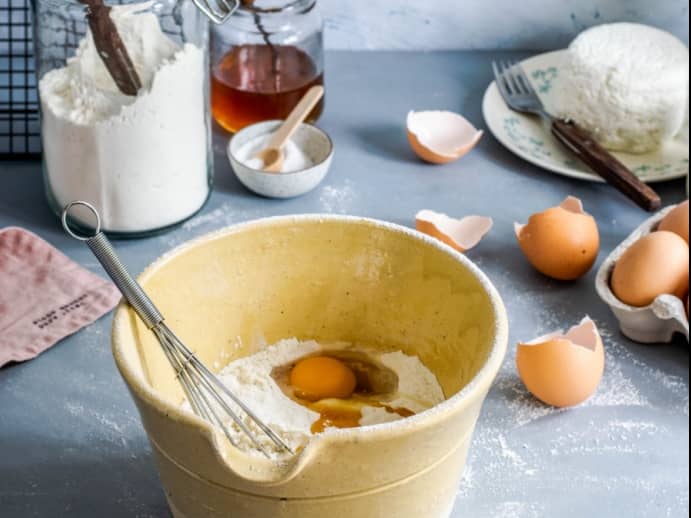 7 ITEMS PEOPLE ARE BUYING DURING QUARANTINE
SWIPE LEFT OR RIGHT
TO NAVIGATE BETWEEN PAGES
1. Tapioca Pearls
Photo Credit: Unsplash
2. Baking and Cooking Equipment
Photo Credit: Unsplash
3. Makeup
Photo Credit: Unsplash
4. Loungewear
Photo Credit: Unsplash
5. DJ Equipment
Photo Credit: Unsplash
6. Yoga Mats
Photo Credit: Unsplash
7. Inflatable Pools
Photo Credit: Unsplash
And that's that for the top seven items searched during quarantine. Did you order anything from this list? We did! Don't miss this weekend's big sale, the Lazada 6.6 Bounce Back Sale, which helps brands and businesses out while giving you access to the items you need to make staying at home more enjoyable.