The 2010s: Decade In Review
A look back at the trends, fads, and moments that defined the culture in 2010 to 2019
As the end of the year nears, another decade closes. Now, how will the 2010s go down in history?
The 2010s has been a contentious decade; a new generation came of age, technology endangered traditional media, and the threat of climate change has reached an all-time high. It's impossible to sum up the entire decade, but the evolution of culture over the past few years undoubtedly found the ever-expanding world of technology at the center of it all.
With smartphones now attached to nearly everybody's hands, so much of our world has taken place online, that we have become so dependent on things that barely existed just in 2009. Operating in the place they know best—the internet—millennials got everyone hooked on social media, introduced subcultures into the mainstream, and endlessly pushed for social and political progress. All our data seems to exist in some cloud, streaming platforms have made endless entertainment available on-demand, what was previously known as the pound sign is now a necessary symbol in protests, and everyone has a chance at 15 seconds (the internet moves too fast for minutes) of fame through social media. And that barely scratches the surface.
Culture has become so oversaturated with content, and the rapid speed at which fads come and go have made it difficult to remember the major moments and cultural sensations that took place between 2010 and 2019. Before we reach the big 2020, Metro.Style will be rounding up all the key moments and cultural sensations that shaped the '10s, so be sure to keep checking back here for our end-of-the-decade lists. And hey, these will definitely come in handy for those future 2010s-themed parties.
---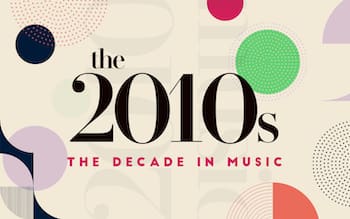 The 2010s: The Decade in Pop Music + The Ultimate Playlist
250 songs that shaped the pop music landscape and made up the soundtrack to the decade